Being able to stand out in a sea of websites that compete for users' attention is essential. Every SEO plan must start with keyword research. To help your website rank higher in search engines, you need to choose the best keywords to target. However, it can be challenging to determine which keyword research tools are the finest with so many options. Don't worry, we are here to assist you in selecting the best SEO keyword research tools for your requirements. We have mentioned some of the best SEO tools, both paid and free tools, to help you select the best option for your needs in terms of both price and expertise. Consequently, regardless of your level of SEO expertise, read on to discover the top SEO tools.
What will you see here?
Semrush
Keyword Research Tools by Semrush - Semrush
Semrush is a cloud-based SEO solution that aids companies of all sizes in enhancing the search engine visibility of their website. For digital marketers, it functions like a Swiss Army knife, giving a variety of capabilities that can improve your website's exposure on search engines. Semrush has plenty to offer everyone, regardless of your level of SEO experience. There is a free plan offered by Semrush but with limited features and functions. Apart from the free plan, there are four plans offered. Pro comes for $129.95, Guru comes for $249.95, and Business comes for $499.95 monthly.
Competitive analysis and Backlink analysis:
You can use Semrush's competitive analysis tools to check how your website stacks up against those of your rivals. It gives details about their social media presence, organic traffic, and backlinks. You can determine and raise the standard of your backlinks with the aid of Semrush's backlink analyzing tools. It offers details on both the quantity and caliber of backlinks pointing to your website.
SEO audit reports and keyword research tools:
You may uncover the best keywords that are suitable for your website with the use of Semrush's keyword research tools. It offers a range of metrics for each keyword, including competitiveness, and difficulty. You may find and address any SEO problems on your website with the aid of Semrush's SEO audit tools. It offers a thorough analysis of both on-page and off-page SEO aspects of your website.
Pros:
Affordable pricing with Updated data

Comprehensive reports

All-in-one solution for SEO
Cons:
The free version has limited features

Google Ads keyword planner
Google Ads Keyword Planner
Google Keyword Planner is a potent SEO keyword research tool that is directly from the industry leader in search engines-Google. You may use this Google tool as a free SEO keyword tool to determine the best keywords to target for your website. It's similar to having a key that can be used to unlock the possibility of having your site appear on Google's search results. This Google keyword tool is an essential tool for enhancing your online presence, regardless of whether you work as a business entrepreneur or a digital marketer.
Search Volume Data and Competitor Insights:
You can determine which keywords to focus on by looking at how frequently a keyword is searched on Google Ads. You can select the ideal keywords to target for the website with the aid of Google Keyword Planner. It offers a range of metrics for every keyword, including competitiveness, difficulty, and search volume. You can view the keywords of your rivals, providing you with a tactical edge as you develop your SEO campaign. Knowing the level of competition a keyword is can be useful. This might assist you in selecting keywords that are less difficult to rank for and less competitive.
Ad Campaign Planning and Location Targeting:
Although it is mostly an instrument for Google Ads, you may use it to create successful ad campaigns, which can help your SEO efforts in an unexpected manner. Setting a budget for your keyword campaign can be beneficial. You can stay on target and limit your expenditure by doing this. By focusing your keyword research on particular areas, you can successfully personalize it for local businesses.
Pros:
Free keyword tool and easy to use

Location targeting
Cons:
It mainly focuses on paid advertising

Google Search Console
Google Search Console
A flexible and crucial tool for website improvement and SEO keyword research is Google Console. It's like getting direct access to the workings of the most widely used search engine in the world because it was created by Google itself. Although it can be utilized for keyword research, it is not as extensive as some other tools.
Search Analytics and Queries report:
The Search Analytics report provides information on how your website is doing in Google Search, such as the search terms people use to locate it, the number of hits and impressions it receives, and its typical position among the search results. You may see in the Queries report the precise search terms that people used to locate your website. By using the queries tool on per per-month basis, you can find new keywords to target.
Pages report and crawl errors report:
The website pages that are ranking for the highest number of keywords are displayed to you in the Pages report. This can be useful for figuring out which pages on the website are most beneficial for SEO. Any issues that Google ran upon while crawling your website are displayed to you in the Crawl issues report. This might be useful for locating and resolving any problems that might be hurting the SEO performance of your website.
Pros:
Up-to-date information

A free keyword tool with a user-friendly interface
Cons:
Not as accurate as some alternative keyword research tools

Ahrefs
Ahrefs
Unquestionably one of the best SEO tools, Ahrefs leads online marketers to the most profitable phrases and aids in the ascent of websites in search engine results. Ahrefs provides a complete toolkit to increase the visibility of your website, regardless of your level of experience with SEO or where you are in your digital journey. It is a well-liked SEO toolkit that provides a variety of capabilities, such as site audit, backlink analysis, and keyword research. It is renowned for both its thorough keyword database and its precise keyword difficulty estimates. It also includes keyword research for YouTube, Amazon, and Bing. There are four plans available Lite for $99, Standard for $199, Advanced for $399, and Enterprise for $999.
Keyword Difficulty and Content Explorer:
You can use Ahrefs' keyword difficulty tool to determine how challenging it is to rank for a certain keyword. This might assist you in selecting keywords that are less difficult to rank for and less competitive. Ahrefs enables you to find the most well-liked material in your niche so you can produce content that appeals to your target audience.
Keyword trends and reports:
You can use Ahrefs' keyword trends tool to observe how a keyword's search volume has evolved over time. This might assist you in locating keywords that are becoming more popular. You may monitor your development over time and observe how your keyword ranks are changing with the aid of Ahrefs' keyword reports.
Pros:
Comprehensive keyword database

Precise estimates of keyword difficulty
Moz
Free Keyword Research Tool: Keyword Explorer - Moz
One of the finest SEO keyword research tools accessible is Moz, a well-known brand in the SEO industry. Consider it as your dependable navigator on the internet, guiding you to the most effective terms to propel your website to the very top of search engine results. It is a well-liked SEO toolkit that provides a variety of capabilities, such as competition analysis, link building, and keyword research. It is renowned for its user-friendly design and extensive keyword database.
Keyword Explorer and Site Crawl:
A wealth of keyword ideas can be found in Moz's Keyword Explorer. It assists you in locating the most pertinent and effective keywords for your industry. Moz performs a thorough site audit, uncovering problems that could be harming your SEO. It provides thorough keyword ideas and keyword suggestions for advancements.
Backlink Analysis and Page Optimization:
Moz offers data on your backlink profile, enabling you to evaluate the number and quality of your backlinks and find fresh prospects for link-building.
The tool provides tips for on-page optimization to raise the caliber and relevancy of your content and boost your search engine ranks.
Pros:
Wide range of features

Easy-to-use interface

Serp
SERPs- Great SEO Automation and Rankings
The keyword research tool known as SERP, or Search Engine Results Page, enables you to see which keywords your rivals are ranking for and how you may compete with them. Anyone can use these free tools visibility of your website thanks to Serpstat, often known as SERP.
Backlink and SERP analysis:
You can use SERP's backlink analysis tool to find out which websites link to your rivals. You can use this to find possibilities for your website to receive backlinks. You can use SERP's SERP analysis tool to see the way your website is performing for particular keywords. This might assist you in monitoring your development over time and observing changes in your keyword ranks.
Keyword opportunities and Content Optimization:
The keyword possibilities tool from SERP will help you identify the keywords that your rivals aren't appearing for. This might assist you in locating keywords that you can use to raise the rating of your website. To help you raise the standard and importance of your content and increase your search engine rankings, Serpstat provides on-page SEO recommendations.
Pros:
Accurate data with competitor analysis

Offers valuable content and keyword suggestions
Cons:
It may take some time to learn for beginners

Which factors to consider for SEO keyword tools?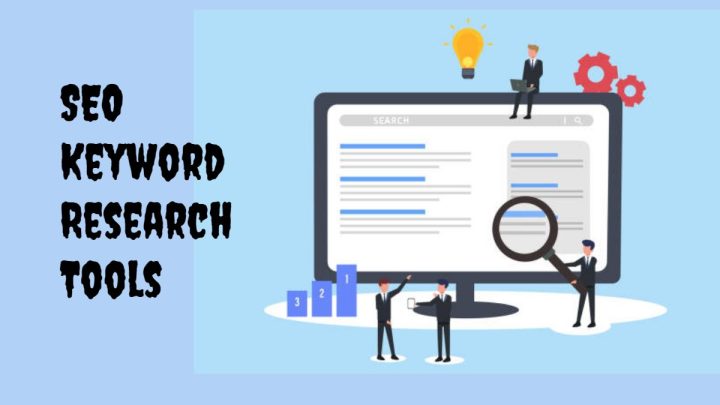 There are several crucial variables to consider when comparing keyword tools for SEO. Look for a program that accesses a sizable and current terms database. Data on how frequently a keyword is searched should be available from a decent keyword research tool. This enables you to target a wider audience by prioritizing more excellent search volume terms. Verify the tool's ability to analyze the keyword strategy of your competitors. Look for a keyword difficulty checker assessment tool. This aids you in determining which keywords and phrases rank, especially if your SEO efforts are just starting. Based on keyword analysis, several systems offer article recommendations.
What function do long-tail keywords serve?
Because they can help you target a particular audience, enhance the visibility of your website in search results, and ultimately boost the quality of visitors to your site, long-tail search terms are a crucial component of SEO keyword research. Therefore, don't undervalue the effectiveness of these longer, more precise terms when developing your SEO strategy.
Conclusion
SEO keyword research tools are essential for online marketers and companies looking to dominate the constantly changing online world. They enable you to understand your audience better, anticipate their wants, and direct them to your digital door. Remember that these tools mentioned in the review are there to level the playing field and make SEO accessible to anyone in the industry.
Choosing the best SEO keyword research tool is essential in a world wherein online visibility can make or kill a business. It's your key to realizing your website's full potential, improving your ranks, and ultimately drawing in more users and clients. However, each keyword research tool has pros and cons to consider! Happy keyword research!
Read More