Some individuals on Facebook may be incredibly aggravating. Fortunately, there is a simple solution. You can stop them. Of course, you can always unblock someone if you want. But how precisely do you go about doing that? Many customers struggle with this because the option is hidden in your account's settings. Here will demonstrate how to unblock someone on Facebook. All of the information you want is provided here.
Sometimes individuals on Facebook say things that make you want to avoid seeing their words for a while. This is achieved by using the Block option, which eliminates them from the online life immediately. However, if you determine that you were overly hasty or that the individual has learned their lesson, it may be appropriate to release them out of the naughty corner and unblock that someone.
How to unblock someone on the Facebook website
Let us demonstrate how to unblock pals using the official website. This is possible from any browser on any computer or mobile device. It should just take a minute or two, but you must know where to look for the option.
1. Go to Facebook.com with your preferred browser.
2. In the top-right corner, click the arrow-down button.
3. Choose Settings & Privacy.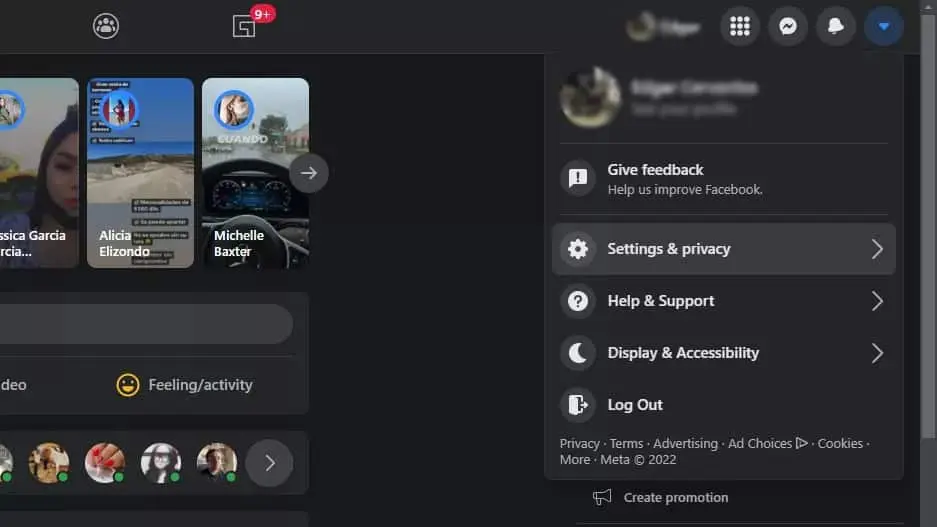 4. Navigate to Settings.

5. Select Blocking from the left column.

6. Under Block users, you'll find a list of those who have been blocked.

7. On Facebook, find the person you wish to unblock and click the Unblock button next to their name.
8. Click Continue to confirm.
How to unblock someone on the Facebook app
Using the Facebook mobile app to delete someone is a similar process. However, there are some minor changes. Follow the steps below to learn how to unblock someone using an Android app.
1. Launch the Facebook app.

2. In the top-right corner, tap the three-line menu button.
3. Scroll down to Settings & Privacy.

4. Select Settings.
5. Under Audience and Visibility, scroll down and select Blocking.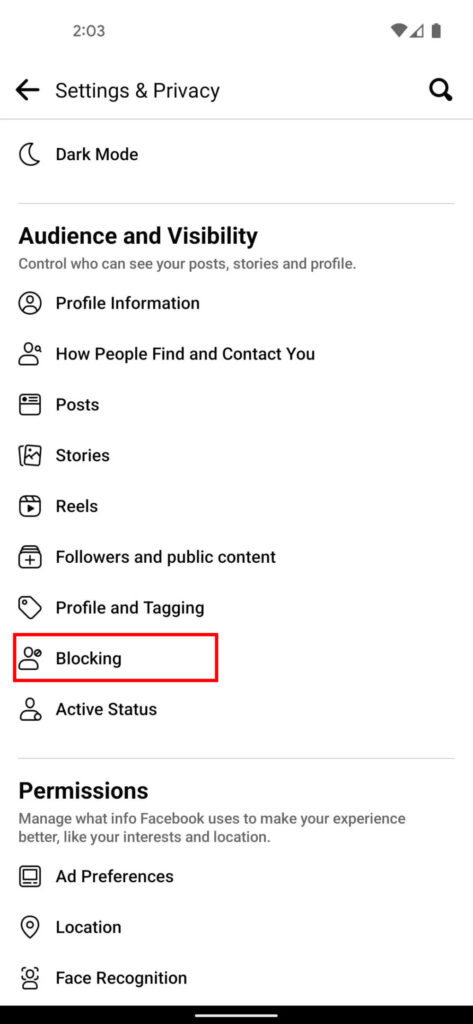 6. Here you'll see a list of your banned users.

7. On Facebook, tap the Unblock option beside the person you wish to unblock.
8. To confirm, press Unblock.
Unblocking someone on the iOS app
The methods for unblocking someone on the iOS app are nearly identical to those for Android. The only alteration is that the three-line menu shows in the bottom right corner of the screen rather than the top right. After that, simply go to Settings & Privacy>Settings>Blocking>Unblock>Unblock, and remember to give the individual another friend request.
What happens when you Unblock someone on Facebook?
Now that you've unblocked that person, you can access any postings and information they've made public. If you wish to read any farther into their posts, you must friend them. They can also access your timeline and whatever you have set to public, so be cautious. Furthermore, if they know they've been unblocked, they may be able to contact you. Tags on photographs and posts of the newly unblocked user will reappear on your timeline.
You'll also have to wait 48 hours before you can unblock the individual again. So, if you only want to take a brief look at their page, you won't be able to remove the block until the time restriction expires.
Conclusion
When you unblock a profile, that account will be able to access your publicly shared Facebook postings. The profile will not instantly become a Facebook friend of yours. If you wish to be friends with a profile you've unblocked, send a friend request to that profile.
Also, Note: When you unblock a profile, you can't block it again for a few days.
Read More: