Ads irritate people. You, I, and most of us would prefer to get rid of them, whether on our desktops or on our smartphones or tablets. Most people are aware of how simple it is to install an ad blocker on their computer or laptop, but few are aware that you can also block advertising on your Android smartphone or tablet. In fact, ad-blocking is typically incorporated straight into certain mobile web browsers, so one doesn't even need to install something extra.
It's about much more than avoiding inconvenience when it comes to adblocking. When you browse the web, your phone downloads ads, so every time you view one, it will somewhat slow down your device and potentially increase your data bill.
Limitations of Ads Block
However, there are a few restrictions when you block ads on your Android phone. First and foremost, keep in mind that, as bothersome as advertisements are, they are necessary for the survival of most websites on the internet. That includes, well, us. We'd prefer not to block ads, but we understand why you would want to.
Secondly, all of the free options focus on ad blocking when you're browsing the web, rather than throughout your entire device. Many programmes feature advertisements to offset costs, and while we have provided a way to disable them, the solutions are not free. If you're tired of commercials on a particular app you use frequently (YouTube, for example), consider upgrading to their premium or ad-free plan if one is available, as it may be less expensive.
There's a chance you have an Android virus if you encounter ads outside of apps or get to see the strange ads often.
Now, let's look at how to block the advertising you don't want.
Block pop-ups and annoying ads in Chrome
Chrome is the primary web browser on most Android phones, thus it's how the vast majority of Android users access the internet. The great news is that you don't need to abandon Chrome to block ads on your Android device; in fact, Chrome has features to filter some, though not all, advertisements.
To enable them, launch Chrome and select Settings from the three dots in the top-right corner. Scroll to 'Site settings,' and check for two important options: 'Pop-ups and redirects,' and 'Ads.' Examine that the slider is grey and that the text says that "pop-ups and ads are blocked" by tapping on each.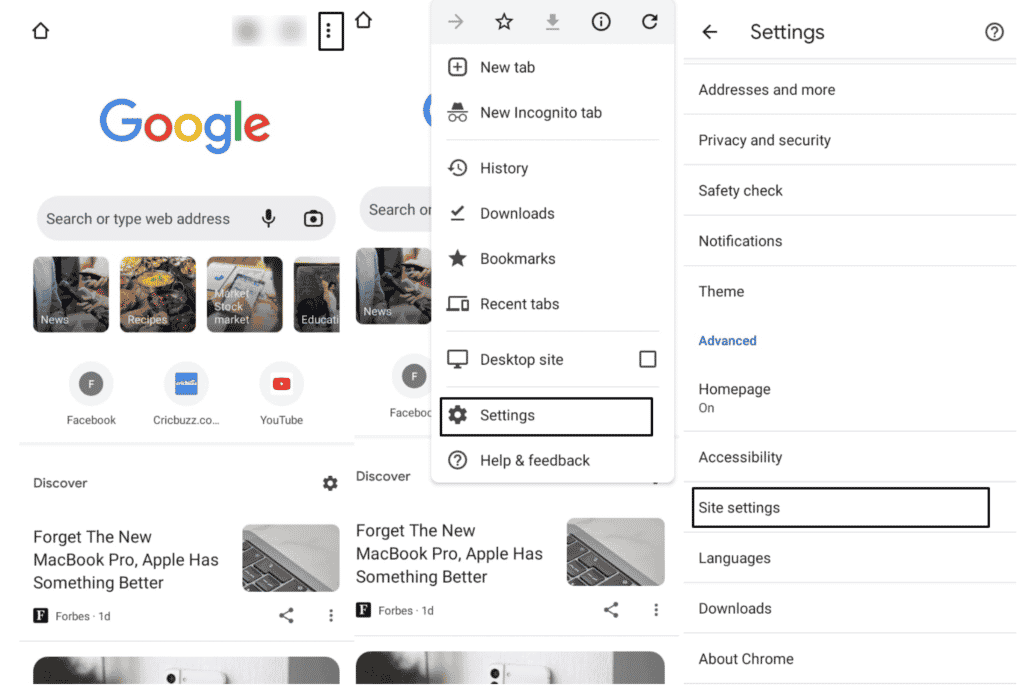 When you're browsing the web, the pop-up blocker will block almost all pop-up advertising, whereas the ad setting will block all advertisements on certain sites that display intrusive or deceptive adverts. That indicates that sites with trustworthy advertisements will be unaffected, but it will block ads on Android that are worst.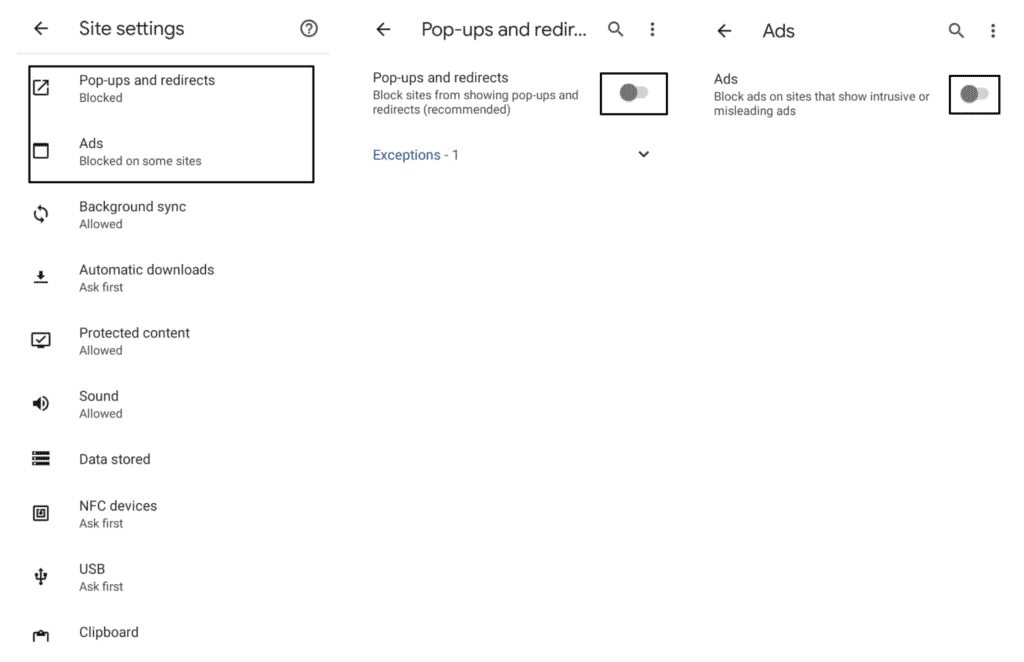 Use Chrome Lite
If you want to take things a step further, turn on Chrome's Lite mode, which was originally known as Data Saver to block ads on your Android device.
You'll discover this in the Chrome Settings area, where you can turn Lite mode on or off with a simple toggle. When enabled, it removes all extraneous elements from web pages in order to conserve data and make them load faster, including numerous advertisements.
Again, this will not block every ad; however, it will limit the number of ads you view and speed up your web browsing. On the flip side, it will remove some design features from some websites, so pages may appear flat or thin at times – while functionality should not be harmed.
Use another browser to block ads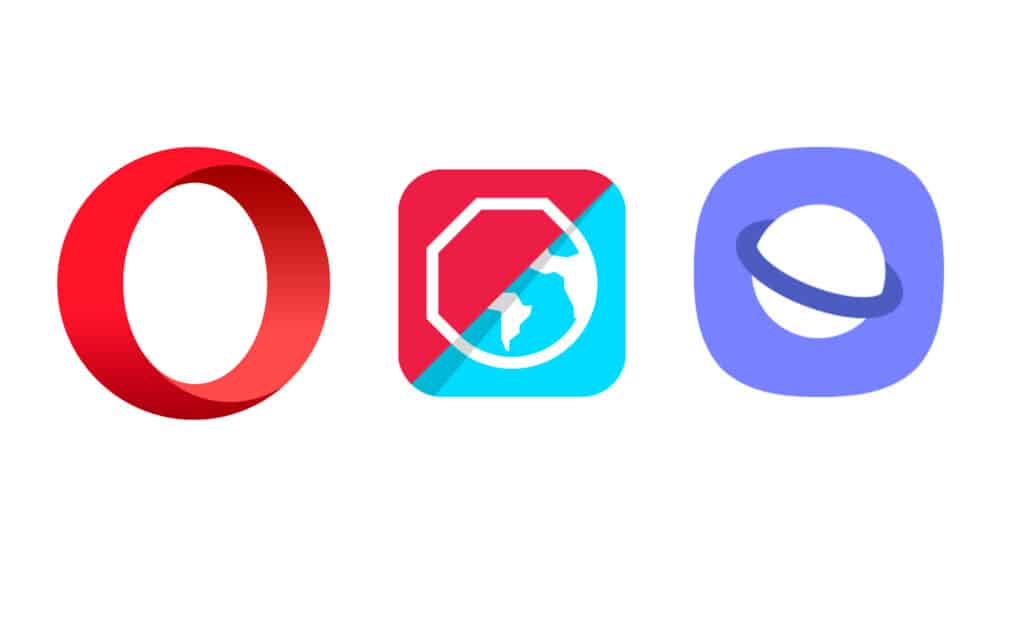 If you're willing to give up Chrome, you could be able to prevent even more advertising when surfing the web by switching to another browser.
To begin, some Android web browsers include built-in ad-blocking capabilities. You can try the Adblock Browser or download the famous Opera browser from Google Play. All of them have more aggressive ad-blocking features than Chrome, but you won't be able to sync your browsing history with Chrome on your computer.
The Samsung Internet browser is another worth investigating; it does not block ads by default yet, like a desktop browser, enables you to install ad-blocking extensions.
Install an ad-blocking app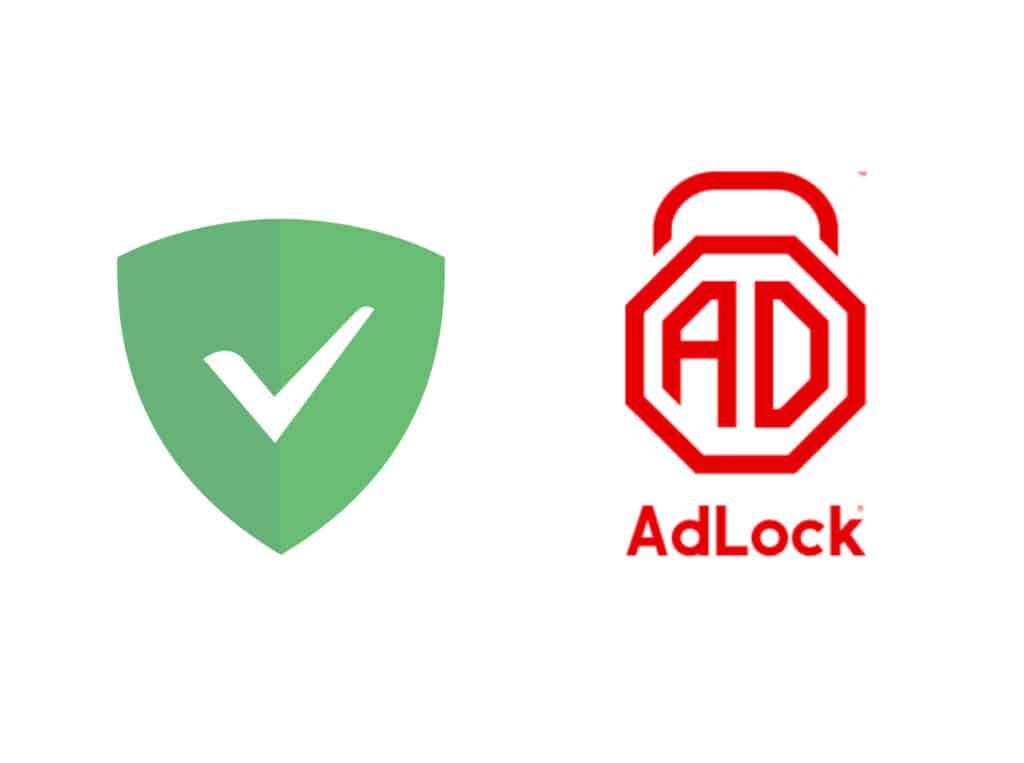 All of the above options are aimed at your online browser, but you may also block Ads in other places on Android. However, none are available on the Play Store as Google does not permit system-wide ad-blockers.
That's not to imply you shouldn't have faith in them. Though they're not from the Play Store, AdGuard and AdLock are both respectable cyber-security businesses, so you can trust them. Still, you'll need to undertake our instructions for side-loading Android apps and decide whether you're prepared to pay a subscription to remove apps once their free trials expire.
Why do advertisements keep appearing on our Android phones?
They're brought on by third-party apps on your smartphone. Ads are a source of revenue for app developers. And the developer earns more money as more ads are shown. This explains why some of them are so tenacious. So it's important to block ads on your Android Smartphones.
How can one remove adware from their Android?
1. Open the Settings menu.
2. Select Apps.
3. Go over the list and make a note of any strange applications or ones you don't recall installing.
4. To delete the suspicious apps, tap on them and choose Uninstall, then OK.
Signs your phone is affected by Adware
1. Ads That Just Won't Go Away
2. Fees on your bill that aren't explained.
3. Your battery is draining faster than you anticipated.
4. Your smartphone is overheating.
5. Smartphone Is Running Slower Than usual.
6. Dropped calls and shaky connections are common.
7. A Surprising App Appearance
Conclusion
Though many websites rely on ad banner impressions as well as clicks for money, it's true that some of these advertisements can be extremely irritating, and in some circumstances, even malicious. Rogue pop-up pages generate some adverts, while others actually play video or audio samples on their own. Many others are guilty of simply hogging your phone's resources with excessive animations. So these are the ways to block ads on Android.
Read More: