Apple Music is built into the latest versions of iTunes on your computer and the Music app on your iPhone or iPad. You have to upgrade to the latest version of iTunes or the iOS operating system on your phone or tablet to see it. Here we tried to cover most aspects which often users tend to confuse with Apple Music.
What is Apple Music?
It allows users to stream over 70 million songs to their device on demand. The service offers curated playlists by music experts and recommendations tailored to a users music preference. The service provides three live 24-hour radio stations: Apple Music 1, Apple Music Hits, and Apple Music Country, which broadcast in over 100 countries. This Radio service is free for all users, even without an subscription. Also, its subscribers can create a profile to share their music with friends and follow other users to view the music they're listening to on a regular basis.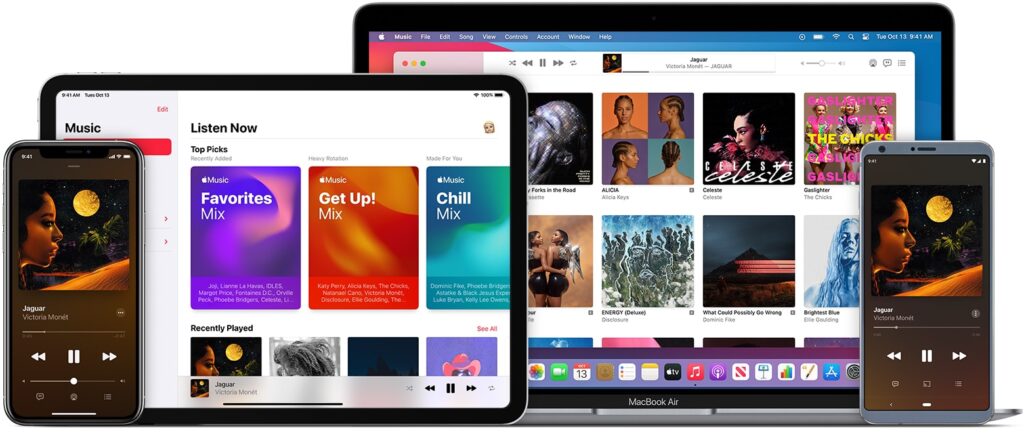 When it was launched?
It was launched in June 2015 in over 100 countries worldwide. Now, it's available in nearly 160 countries. The service is compatible with multiple platforms, including iPhone, iPad, Apple Watch, Apple TV, HomePod, Mac, CarPlay, Windows, Android, Chrome OS, Amazon Echo, and through the web.
Apple Music Interface

The interface consists of five tabs: "Library", "For You", "Browse", "Radio", and "Search".
The "Library" tab
This shows the user's music collection, with options to view songs by "Playlists", "Artists", "Albums", "Songs", or "Downloaded Music". Below these options, the tab also shows music recently added to the user's library.
The "For You" tab
This recommends music for the user based on their music tastes. Human expert selections supplement the algorithmic curation, while users are able to "Like" and "Dislike" songs to further improve music suggestions.
Users also have the ability to view their most played songs, artists, and albums of the entire year through a feature called Apple Music Replay, accessible on the "For You" tab.
"Browse"
This shows new album releases from artists, playlists curated by the team, upcoming album releases, as well as different categories including "Genres", "Moods", "Top Charts", and "Music Videos".
The "Radio" tab
It incorporates Apple Music Radio and other radio stations which play genre-specific or artist-related music, depending on the user's preference. Unlike traditional radio services, the radio feature in this allows users to skip songs, view previously played songs on the station, as well as view songs playing next.
The "Search" tab
This features a search box where users can search for artists, albums, its users, or songs by name or by lyrics. Below the search box, a list of recent user searches and overall trending searches on the service are shown.
The "Now Playing"
When a song is playing, a "Now Playing" bar appears above the bottom navigation bar. When viewed, the Now Playing section allows users to add a song to their library, download it to their device, and like or dislike the song to improve suggestions on the "For You" tab. Other functions of the "Now Playing" section include the ability to control what music plays next and put songs on shuffle or repeat. Additionally, users can view live lyrics of the song they are listening to through the now playing card, which displays the song's lyrics live in sync with the time while it plays to the user.
Artist pages
Each artist page includes a profile banner and a "Play" button which automatically creates a radio station based around the artist. Artist pages also include sections for their featured releases, albums, singles, top songs, and background information. This app users have the ability create their own profile on the service, thus allowing them to follow other users and see what music their followers are listening to.
Plans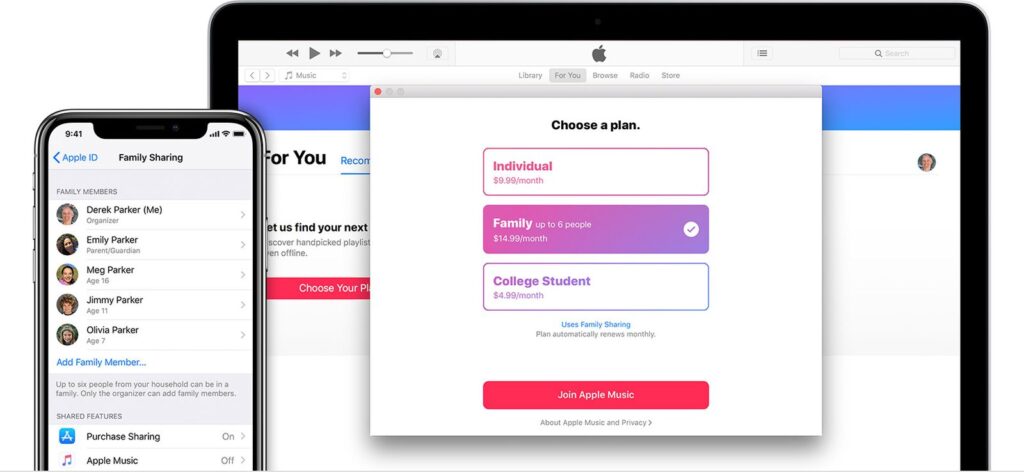 Try before buy
Apple offers a free trial for new subscribers. If you cancel during the trial, you do not get another opportunity at a free trial. New users receive a three-month free trial subscription, which changes to a monthly fee after three months.
Family Plan
A family plan allows six users to share a subscription at a reduced rate. Apple originally sought to enter the market at a lower price point for the service, but the music industry rejected the plan.
The service is regularly priced at $9.99 per month or $99 per year. A family membership is $14.99 per month. When you sign up for an its Family plan, it supports simultaneous listening for up to six devices or accounts. Basically, getting your family on board is as simple as signing up for Family Sharing, purchasing a Family subscription, and having your other family members log in.
Student Plan
Students pay $4.99 per month.
In May 2016, this student membership was announced, that discounted the regular price of a subscription by 50%. The student plan was initially only available for eligible students in the United States, United Kingdom, Germany, Denmark, Ireland, Australia, and New Zealand, but was expanded to an additional 25 countries in November 2016.
Expansion into video
On October 19, 2020, Apple launched Apple Music TV via Apple Music and the Apple TV app in the United States. It is a free, continuous 24/7 livestream focused on music videos. Apple Music TV plans on having premieres of new music videos occur every Friday at 12PM ET, as well as occasional artist and themed takeovers, airings of Apple Music original documentaries and films, live events and shows, and chart countdowns. The service launched with a countdown of the 100 most streamed songs in the US of all time on this.
Isn't Apple Music the same as the iTunes Store?
The iTunes Store is all about media ownership, functioning as both a virtual record store and an efficient digital library for music that you own personally. On the iPhone, iPad, and iPod touch, you'll find an iTunes Store app separate from the Music app.
On the Mac, the iTunes app went away; Apple released new Music, Podcasts, and TV apps. The iTunes Store is now a section of the Music app and you can still buy music there.
What is Apple Music about?
It is all about streaming. You pay a flat fee to unlock access to this Music's entire catalogue, but you don't actually own the music you listen to. The files don't live individually on your devices; you're instead just listening to tracks stored remotely, that are owned by Apple. If you subscribe to any other media streaming subscription service—be it a music-only service like Spotify or Tidal, a TV service like Hulu, or a movie/TV combo service like Netflix or HBO Now—Apple Music functions the same way.
Music Quality
Apple Music streams songs at 256kbps, which is the same rate as iTunes Match. That's a bit of a drop from Spotify, which uses a 320kbps bitrate.
Apple Music with HomePod
This work with Apple's HomePod well! But you need its subscription to control your music via Siri.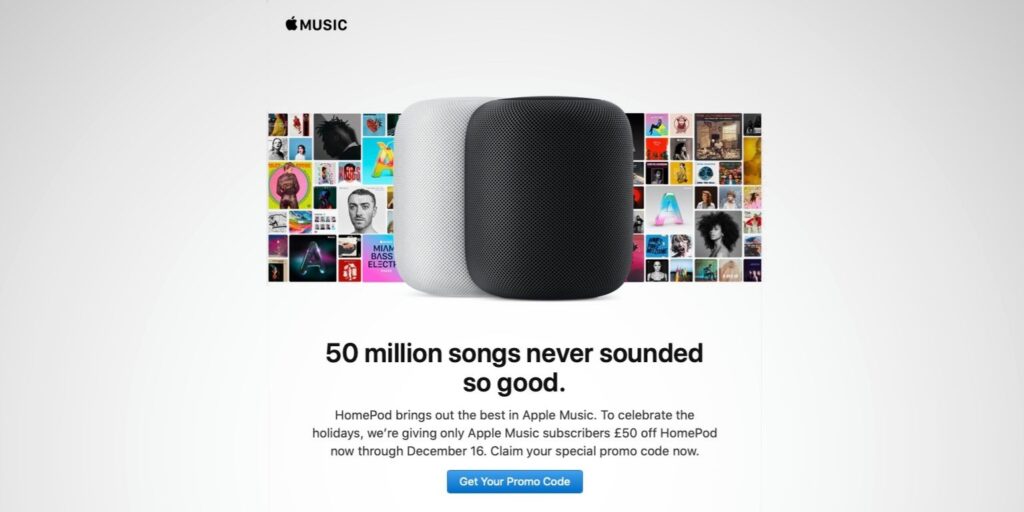 How Apple music is connected with iTunes ?
iTunes has taken on new forms. You can access your entire iTunes library from within Apple Music—just tap the My Music tab (think of your iTunes library now as your music library). The iTunes Store still exists if you prefer to continue to buy music .
If you had TV shows and movies in iTunes, you will find them in in the TV app.
What makes Apple Music different from Spotify/Tidal/every other music subscription service?
Apple puts a lot of emphasis on Apple Music's Beats 1 and its curated playlists.
Beats 1 is its radio offering, which features an around-the-clock worldwide live broadcast from DJs based in Los Angeles, New York, and London. It delivers a curated selection of songs, pop culture news, and interviews with artists.
It also offers up recommendations tailored to your tastes, looking at artists you like and serving up other artists and playlists for you to listen to. You can find these in the For You section of the app—but first you'll have to set it up by following the prompts to select genres and artists you like.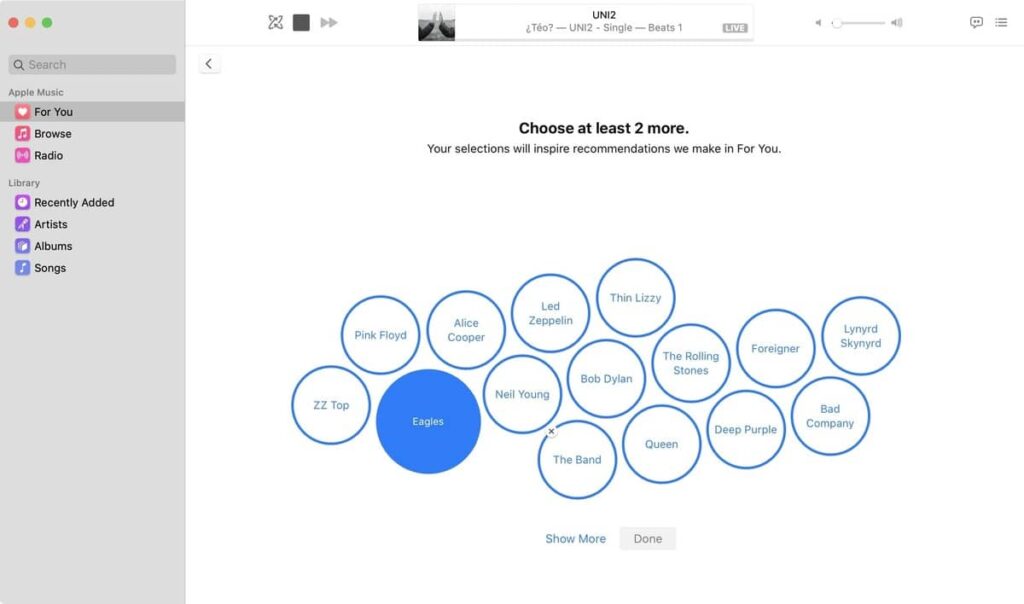 Apple Music and its android support
Well! Android users can sign up and have access to this Music's complete catalogue, but they'll miss out on its full set of features probably like the voice commands.
Airplay and Apple Music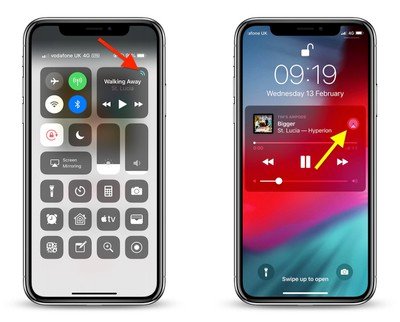 Yes! Each song or music video has an AirPlay button next to it—just tap it and select the device you want to beam to.
Apple Music linking with Sonos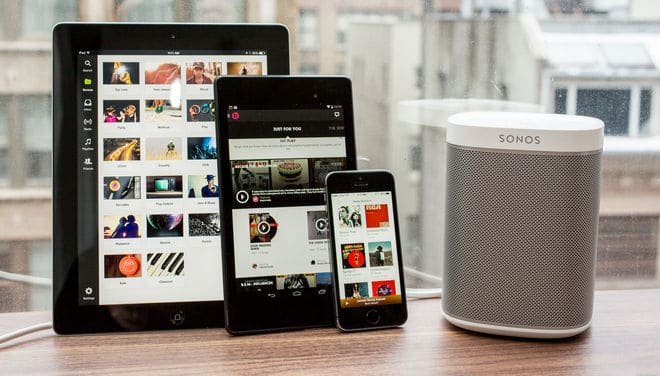 If you have Sonos speakers set up in your home, getting started with Apple Music streaming is easy. Just open the Sonos app and choose "add music services." Select Apple Music and log in.
Importing your Spotify and iTunes playlists into Apple Music
Your iTunes playlists will automatically be pulled into Apple Music when you set up your account, as will the rest of your iTunes library.
However, if you use Spotify, Google Play Music, or any other music subscription service, you're out of luck. There is no easy way to directly import your playlists into Apple Music. There are some third-party playlist importers out there.
Saving music to listen offline
Apple Music lets you save tracks to listen to offline—you can save as many songs as you'd like, as long as your device has space for them.
But remember: You won't own those files and you won't be able to offload them anywhere else. You can't burn them onto a disc, use them in separate video projects, or put them on other devices that aren't linked to your Apple Music account. If you decide to cancel your this subscription, you'll lose access to those songs.
The offline listening feature is a great option if you're concerned about data overages, or if you know you'll be in an area without a good wireless connection.
Podcasts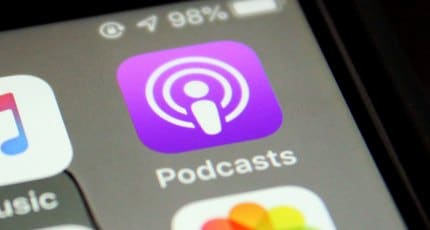 Apple makes podcast available through its Podcasts app on the iPhone, iPad, iPod touch, and Mac.
Apple Music through the web
There is a web interface. In your web browser, go to music.apple.com. You can log into your account and access you playlists, songs, and more. The web interface is a lot like the Music app for the Mac, and it's a simple way to access your music when you're not using one of your own devices.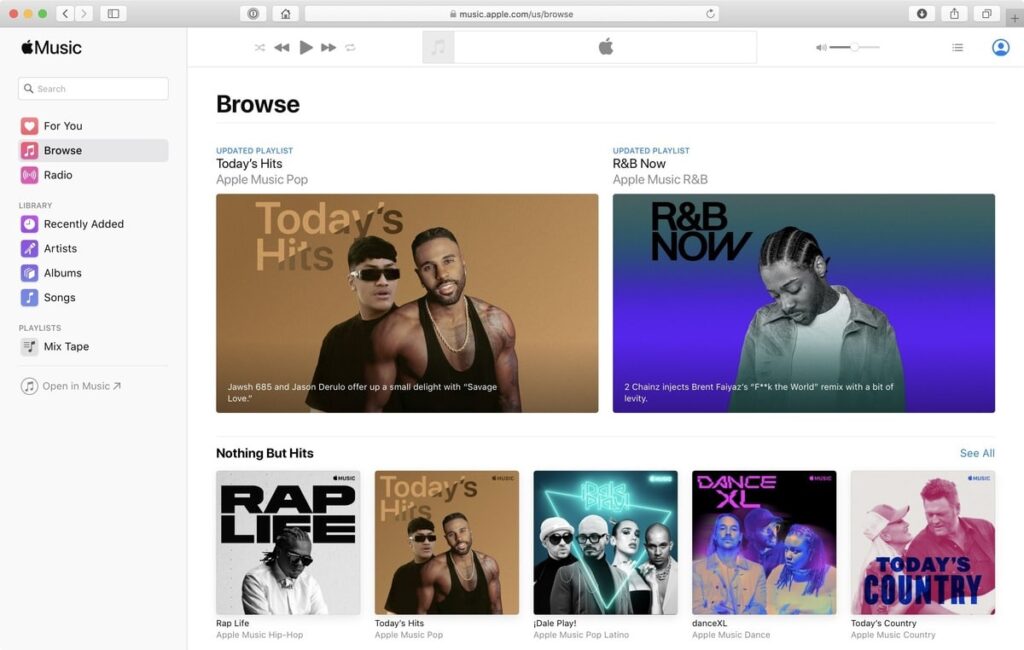 So we end here! If you have any more queries regarding the above feel free to contact us. Do comment and communicate! Like, share and subscribe !Regards!
Explore our other blogs!