The iPad, when combined with Apple Pencil and the best drawing apps, makes it a very powerful digital art drawing tool. With today's iPad, many artists, illustrators, and designers can unleash their creativity and bring their masterpieces to life. Whether you want to dip your toes in the water or take your work to the next level, here are the best iPad options right now for artists.
Apple iPad Pro 12.9 inch Wi-Fi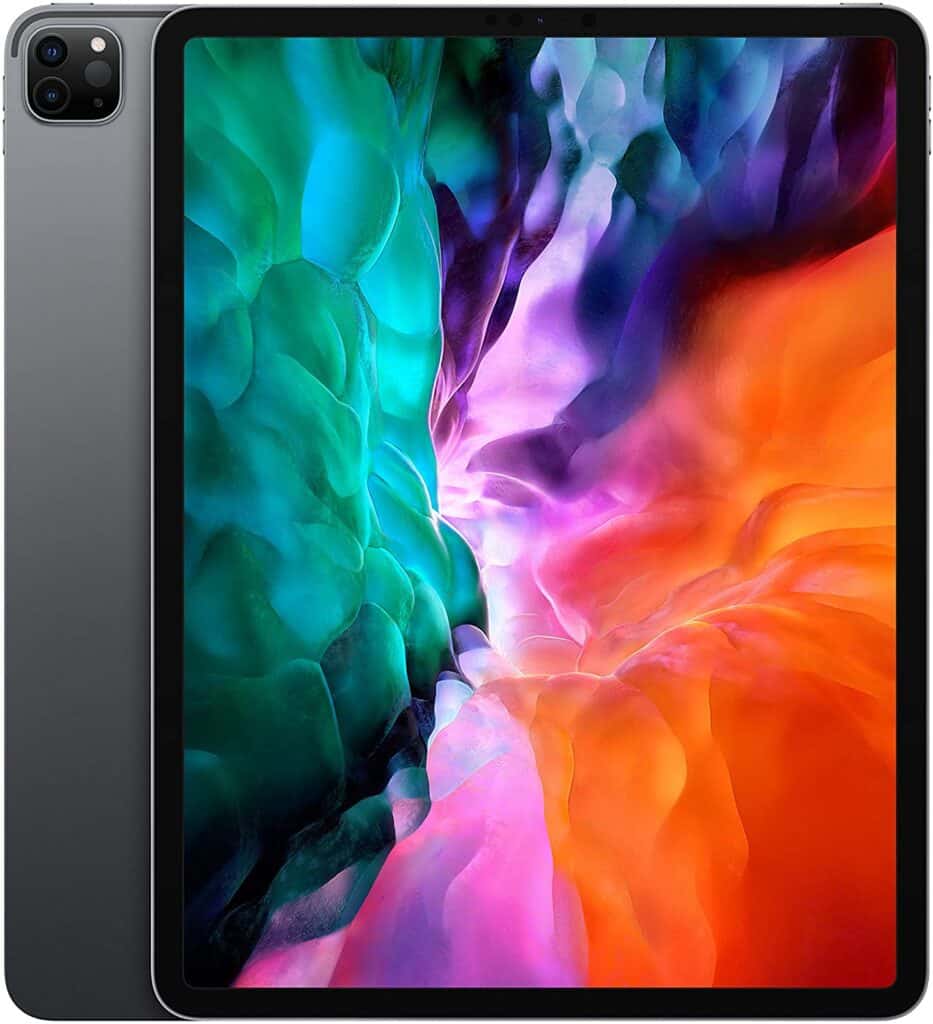 For artists looking for an iPad to create and express their art ideas, the Apple 12.9-inch iPad Pro 2021 will definitely surprise you. I have never experienced the power of such a device. This iPad goes beyond its predecessor's level and guarantees performance comparable to other drawing tablets, iPads, and even Apple laptops.
The combination of the new M1 chip and the beautiful 12.9 Liquid Retina XDR display makes it one of the best screens of all time for this type of device, ensuring the highest level of performance. It's also equipped with a 12MP widescreen camera and a 10MP ultra-wide camera, so you can get crisp photos for references and artistic ideas. Thanks to the LiDAR scanner, these cameras provide the best immersive AR (Augmented Reality), giving the image more realism and depth.
You can also choose between a 12.9-inch model and an 11-inch model to suit your artistic needs, so you're content with your choice. However, keep in mind that the XDR mini LED display is only available in large sizes. This iPad Pro 2021 offers all-day battery life, ultra-fast WiFi, and additional hard drive options for internal storage.
Pros
Great mini LED screen
High-performance CPU
Incredible camera quality
Great audio
Excellent battery life
High-speed WiFi and 5G features
Cons
There are no important applications on the operating system
Does not provide support for multiple monitors
Apple iPad Pro12.9 inch Wi-Fi + Cellular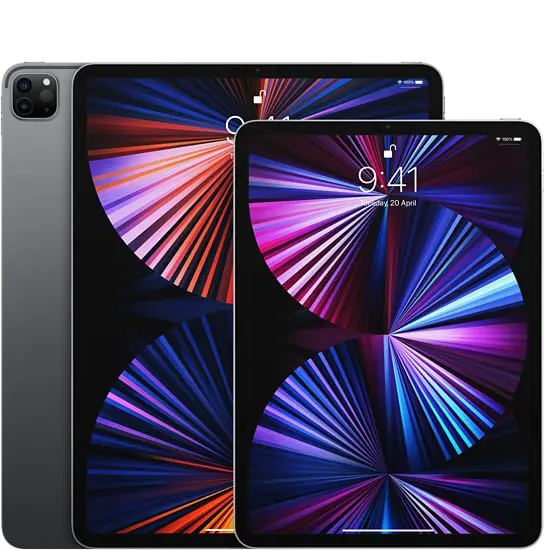 If you're looking for an absolute alternative iPad for art, you definitely need to check out the latest generation 12.9-inch iPad Pro. This is the most powerful tablet Apple has ever made, and the price shows it. But what you get definitely justifies what you pay for.
The iPad has a large 12.9-inch display, making it the perfect canvas size for art, from sketching and painting to photo editing. The new Liquid Retina display provides an exceptionally uniform color display. It's also a ProMotion display that operates at 120Hz and provides an almost buttery-smooth response to the Apple Pencil. It's like real paper.
iPad Pro has an A12Z Bionic processor with an 8-core processor. Additional GPU cores mean high-performance graphics processing apps. That means a smoother painting and sketching experience, or snappy photo editing. It also has a battery life of about 10 hours. This tablet also supports Face ID and is ridiculously fast. Unfortunately, the iPad Pro has a new magnetic attachment and charging capabilities, but it's only compatible with the new second-generation Apple Pencil. Photographers taking pictures with mobile devices can take advantage of an improved rear-view camera setup that includes a 10 MP ultra-wide-angle camera, a 12 MP wide-angle camera, and a LiDAR (light detection and range-finding) sensor.
Pros
Large 12.9-inch display.
Apple Pencil magnetic holder and charging.
Face recognition.
Promotion.
Cons
Still a little expensive.
Small screen size may not be suitable for some users
Apple iPad Pro 11-Inch Wifi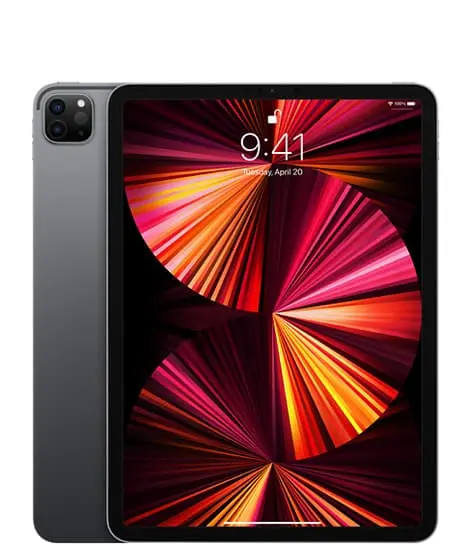 Few things set the 11-inch iPad Pro 2020 apart from the bigger ones. However, when it comes to art, different screen sizes can make all the difference.
This iPad Pro offers the best performance of 10.9-inch Air portability and 12.9-inch Pro performance. With a good body-to-screen ratio, this tablet provides the perfect display for multiple artistic activities. It's a great and powerful option for artists who want to carry a drawing tablet with them.
This iPad uses the same A12Z Bionic processor. That means almost identical performance, including 10 hours of battery life. It also has ProMotion technology with the same pixel density. The 2020 iPad Pro (11-inch) is actually a smaller, lighter, and cheaper 12.9-inch version.
Pros
As powerful as the 12.9″ Pro.
Face Recognition
Cons
Still a bit expensive.
The smaller screen size may not be suitable for some people.
Apple iPad Air 4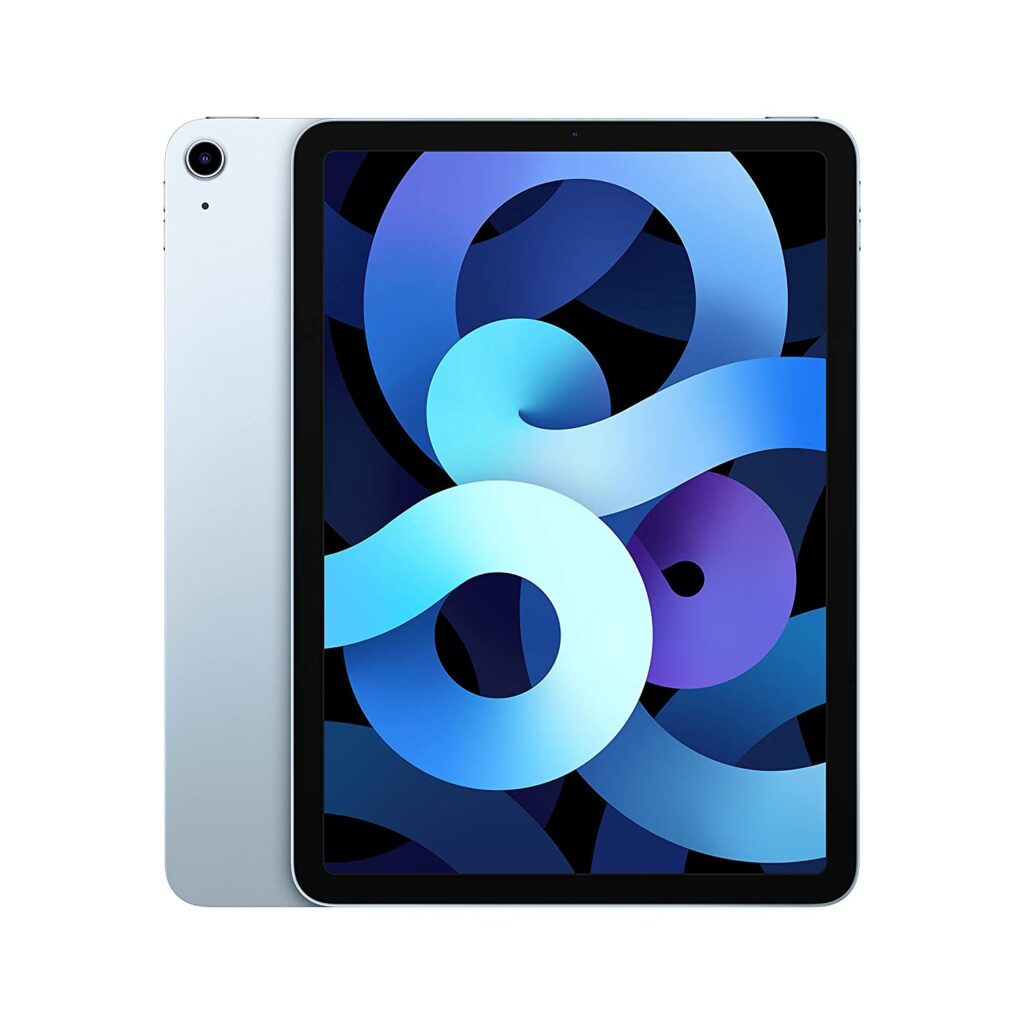 This is arguably the most attractive iPad for most people because of its great balance between price, performance, and screen space.
The new 10.9-inch iPad Air 4 gives you plenty of space to draw and draw, and a great portal to review and edit your photos. First, it is compatible with the Apple Pencil 2, giving you access to all the latest features. It also features Apple's latest A14 Bionic processor, making it extremely fast, responsive, and reliable.
It also has a True Tone laminate display, so you can see better photos with a brighter color gamut. In particular, True Tone is very useful because it adjusts the display temperature according to the ambient light. If you find this feature too important or cumbersome, you can turn it off in Control Center.
However, this iPad lacks some features such as Face ID, ProMotion display, and a four-speaker system. On the other hand, you get a new dual-camera array with a LiDAR sensor and an optional 10MP ultra-wide rear camera.
Pros
Excellent price/performance ratio.
Large enough screen.
Apple Pencil 2 support.
Excellent display.
Cons
It has no promotional display.
It has no Face ID.
Conclusion
The Apple iPad has helped change my life. Our buying guide will help beginners understand what is the best iPad for drawing for artists and help you buy the best iPad for digital art when you're on a tight budget. If you use one of these iPads for painting, let us know in the comments. What are your impressions of using this Apple iPad as an artist?
Read More!