iPad has come a long way after it was first launched and yet again with new features the latest upgrade has so much to offer. The latest iPad was launched in the Apple event held in September. iPad Pro is the most powerful tablet from Apple and the latest update gives it Apple's M1. If you are planning to get yourself iPad Pro 2021, then here is everything you need to know.
Quick specs at a glance
M1 chip
XDR Liquid Retina Display
5G Supported
8‑core CPU
8‑core GPU
faster CPU
50 % quicker CPU performance
40 percent faster graphics
Colors: Space Grey and Silver
1000 nits full-screen brightness
1600 nits peak brightness
True Tone
1,000,000 contast ratio
P3 wide color gamut
ProMotion 120Hz refresh rate
10,000 Mini LED
Custom optical films and diffusers
6.4mm thin
2500 Local dimming zones
Ultra Wide camera
Center stage camera
40 GBPS bandwidth for wired connections
Design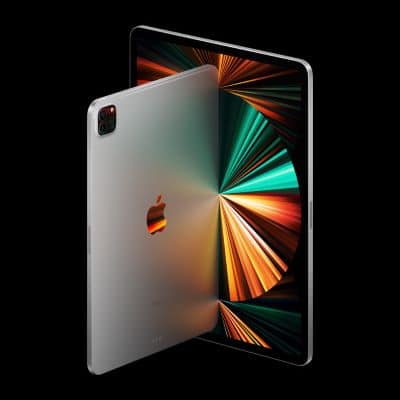 At first glance, you will see that not much has changed in the design of the 2021 iPad Pro model. The 2021 model has the same sleek design as the previous one. It has a matte-finished aluminium body and a scratch-resistant coating on the screen. Yet you need to buy a screen protector for extra protection. You get four speakers and a Thunderbolt port (Type-C) at the bottom. The right side edge is designed to recharge your Apple Pencil and has the volume buttons on the top of it. On the back is the dual camera at the top right corner. You can only choose from Silver and Space Grey colour options.
| | |
| --- | --- |
| Weight | 682g |
| Dimensions | 280.6 x 214.9 x 6.4mm |
| Display size | 12.9-inch |
| Display type | Liquid Retina XDR Mini LED LCD |
| Resolution | 2048 x 2732 |
| Refresh rate | 120Hz |
| Chipset | Apple M1 |
| RAM | 8GB / 16GB |
| Storage | 128GB / 256GB / 512GB / 1TB / 2TB |
| OS | iPadOS 14.5 |
| Rear camera | 12MP + 10MP + ToF |
| Front camera | 12MP |
| Battery | N/A |
Display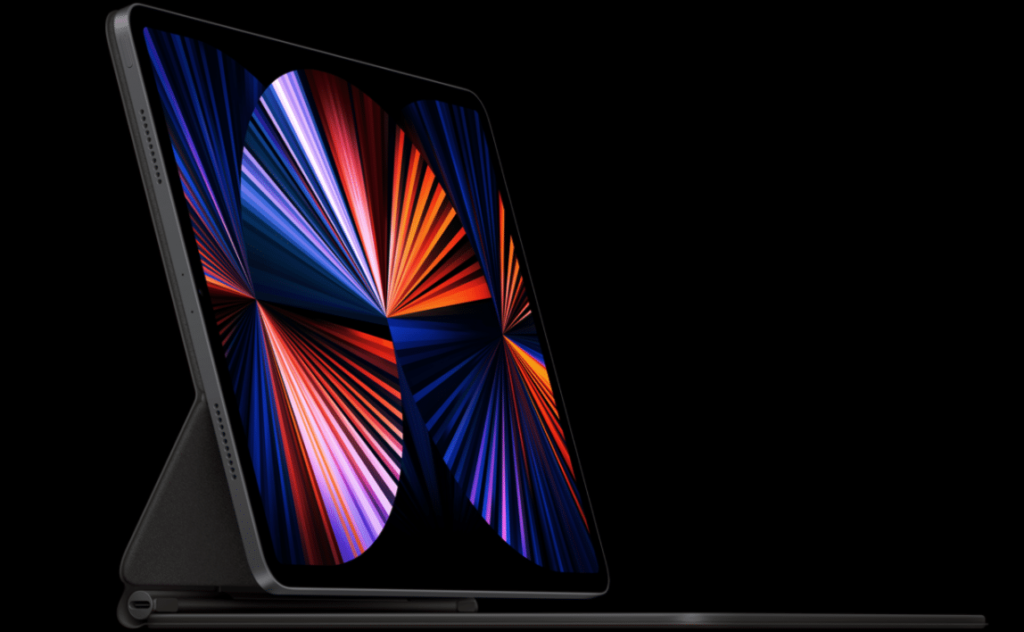 Apple has upgraded its display for the latest iPad Pro 12.9-inch screen. You can go for the 11-inch model, but the display is still the standard 'Liquid Retina' LCD panel. It has a 2,388×1,668 pixel resolution supports a 120Hz refresh rate and True Tone colour temperature adjustment. Whereas, the 12.9-inch uses Liquid Retina XDR display. The Mini LED technology gives you quality images and improved brightness. The 120Hz refresh rate is effective while you are playing intense games or scrolling through social media. Moreover, the image quality makes it a great device to watch movies as well as edit videos or pictures. If you are planning to buy the latest iPad Pro, then you will get the best visual experience.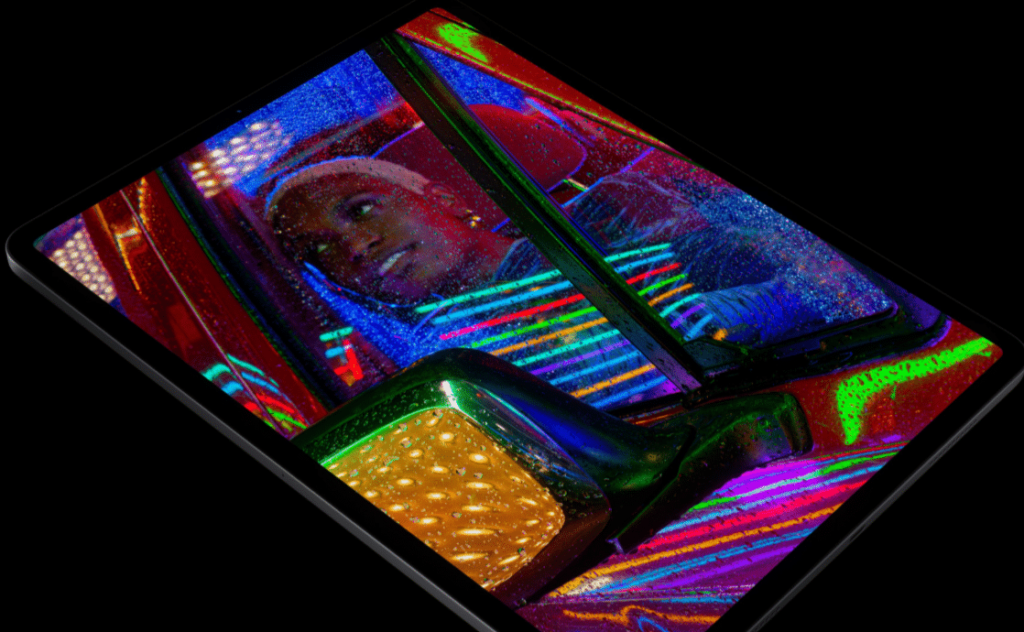 Specifications and softwares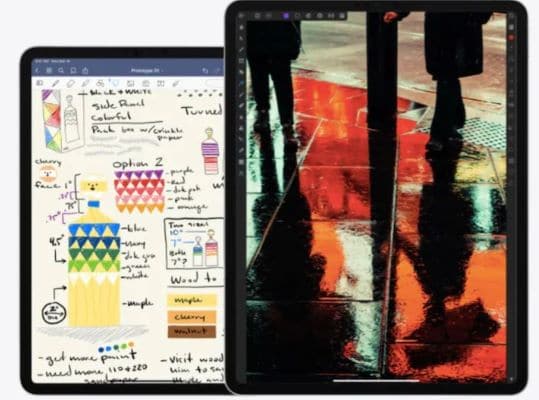 With the latest upgrade, you get the M1 chipset which was previously available for only the Mac series. This chipset as compared to the A12Z Bionic gives you 50 per cent faster CPU and up to 40 per cent faster GPU performance. If you extensively use your iPad for rigorous tasks then this change is very useful for you. You can use more specialist software with the M1 chipset to make music, edit video, draw, or perform other power-intensive tasks.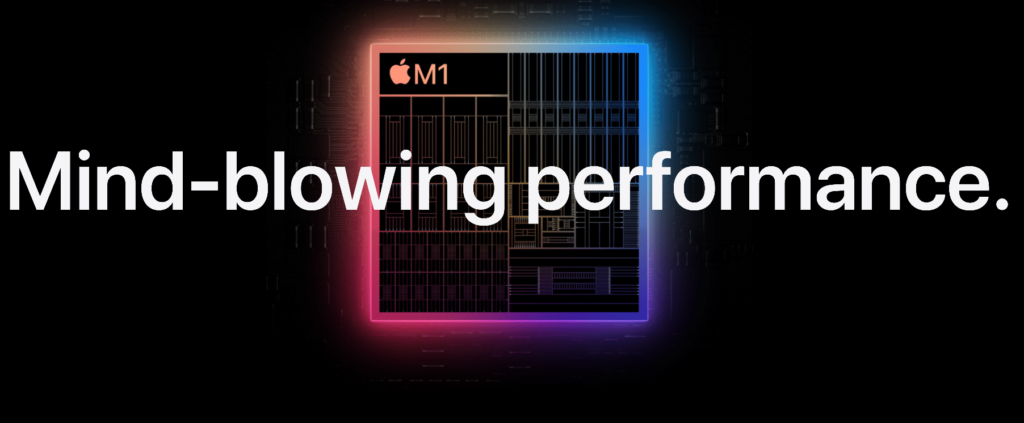 The iPad Pro 2021 supports Wi-Fi 6 and Bluetooth 5. You can choose from 8GB or 16GB RAM according to the model you select. For 8GB you get 128GB, 256GB and 512GB storage options whereas, with 16GB you get the highest storage capacity of 1TB and 2TB. You can get yourself the 2TB option if you are planning to fill your iPad with high-quality video and audio files that take much space. Before buying any model, remember that you don't get microSD support to store your files. Also, you get a USB-C slot for Thunderbolt connections, thus giving you increased speed, around four times the speed.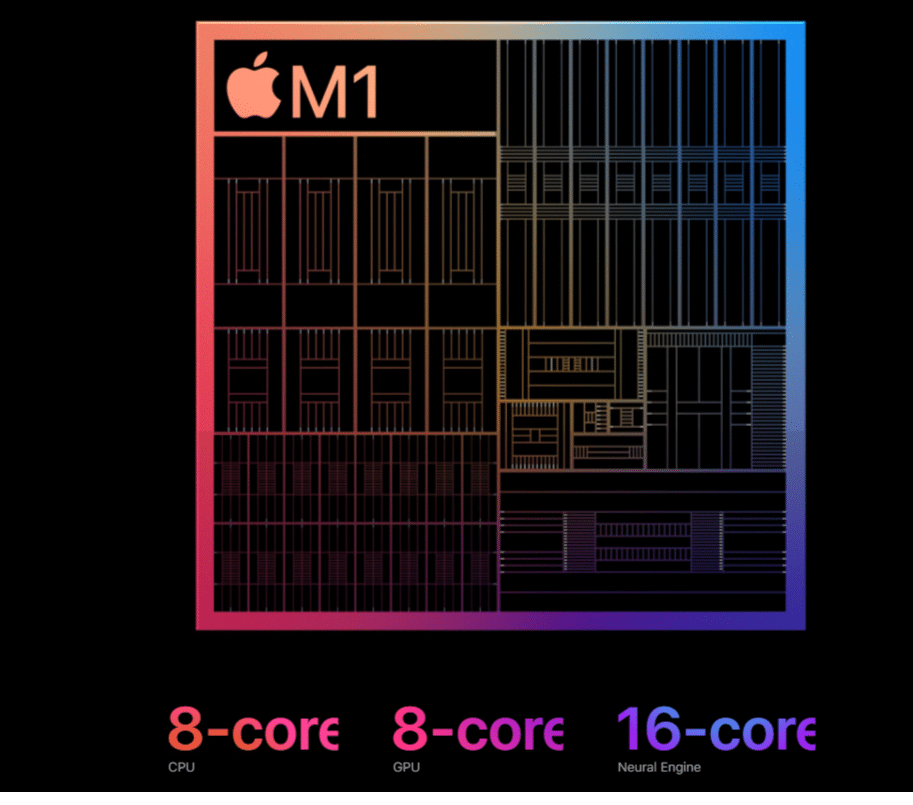 LED and Dimming zones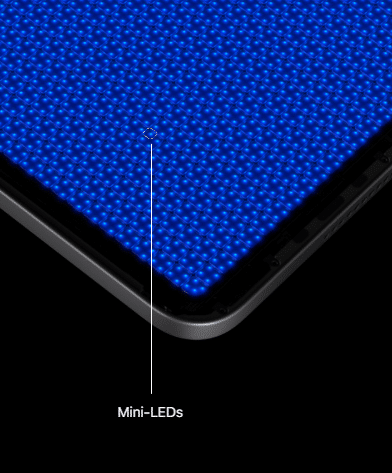 To accomplish amazingly high splendour, there are a variety of LEDs across the whole back of the presentation. To fit them in the amazingly flimsy iPad Pro, Apple utilized custom‑designed mini‑LEDs that are 120 times smaller than past. Over 10,000 mini‑LEDs are gathered into in excess of 2500 local dimming zones. The splendour in each zone can be exactly acclimated to accomplish an amazing 1,000,000:1 contrast ratio. Indeed, even the most point by point HDR content with the best specular features.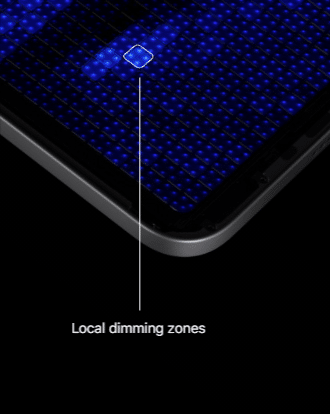 Graphics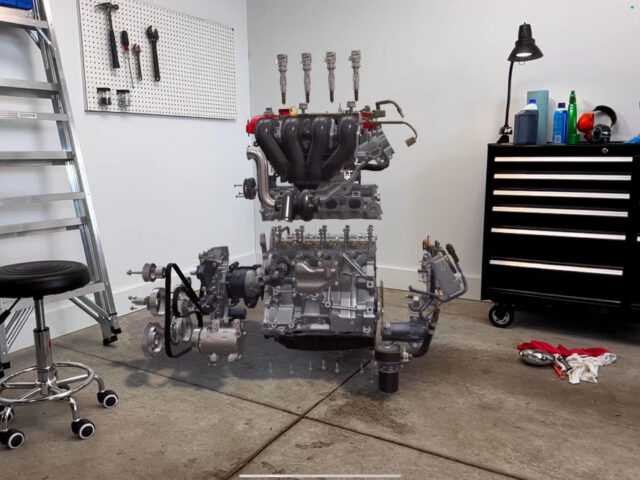 The 8‑core CPU of M1 conveys up to 50 per cent quicker execution. Also, M1 has an 8‑core GPU on a whole other level, giving up to 40 per cent quicker illustrations execution to iPad Pro. So you can fabricate many-sided AR models, mess around with console‑quality designs at high edge rates, and the sky is the limit from there.
Center Stage and Ultra-Wide Camera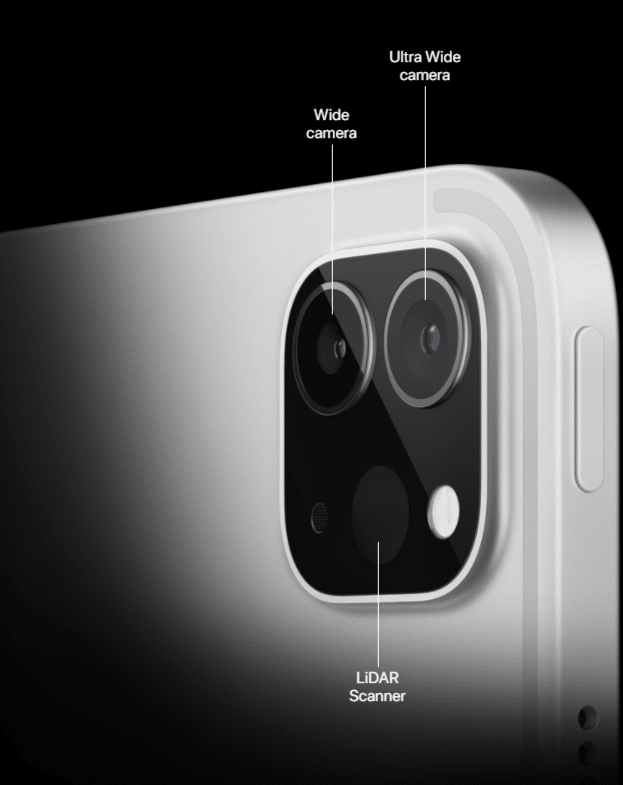 In the latest iPad Pro, you get a 12MP rear wide camera and a 10 MP ultra-wide camera. Thus, giving you excellent quality images for your everyday tasks and is even useful in a variety of apps. Moreover, it supports Smart HDR 3 and records video at up to 1080p. Also, the Centre Stage feature uses AI to detect your face and keep it centred in the frame every time. Thus, when you move around it crops and reframe the shot to keep you in the centre. The time of flight sensor is present on the rear of the iPad and is used for depth sensing for portrait mode.
The Centre Stage feature is very great for video calls, as it would track and crops into an image keeping you at the centre. So you don't need to constantly keep an eye if y you are in the frame during calls. You also get a 12MP front camera, present on the top bezel of the device. Although, the camera is no longer in the centre and thus might feel uncomfortable when you hold the iPad in landscape.
The LiDAR Scanner estimates what amount of time it requires for light to reflect back from objects, so it can make a profundity guide of any space you're in an open vivid AR encounters. It works to centre pictures and recordings in low‑light conditions and diminishes catch time.
Battery life
With the upgraded version, the battery life of the iPad has increased and has proved strong. The iPad Pro lasts for a full 10 hours while doing tasks like web browsing, streaming video, writing, gaming, and using different apps. If you are using fewer apps, then a single charge can also last up to 12 hours. Although, if you have your iPad on the maximum brightness, the battery will drop faster. Also, if you use AR or are editing videos, it is possible that the charge will last for a lesser time.
With the iPad Pro, you get a charger that is included in the box. Although, fast charging isn't that great on the iPad Pro 2021. The 18W charging is noticeably slower than other tablets that support 45W. If you use a higher wattage USB-PD charger, the iPad Pro charges quicker. If you're not using intensive apps, then the battery will be enough for you. Whereas, if you're running more intensive apps or high-end games the battery will run down quickly.
Needed Accessories with the iPad Pro 2021
The most needed accessories with your iPad Pro will be the Apple Pencil 2 and the Magic Keyboard. Apple has even launched its latest version of the Magic Keyboard that will go along with the iPad Pro. Even if you use the Magic Keyboard designed for the 2020 12.9-inch model, it would still work. Although, the latest iPad Pro is slightly thicker so it is possible that the keyboard may not close properly onto the iPad.
Moreover, the Magic Keyboard makes typing on the iPad Pro more like using a laptop. Although the Magic Keyboard keyboard is a little bit smaller than a laptop's, also the iPadOS software isn't fully integrated in the way it is on a MacBook. If you are on a budget then you can even go for other smart keyboard products that are quite useful.
The Apple Pencil 2 gives you the extra functionality of being able to take notes or draw on your tablet's screen. Although it is not included with the tablet, so you will have to buy it separately. But remember that, if you don't have any particular use of the Apple Pencil, you don't have to get it. It can be useful for drawing and taking notes or making journals.
iPad Pro 11-inch vs iPad Pro 12.9-inch
The latest upgrade gives the M1 SoC to both the iPads that were previously found in the MacBook. This upgrade not only gives them a better processor but also gives more RAM, a Thunderbolt port, a new Face ID camera, and optional 5G connectivity. The only difference between both the tablets is the size and the display technology. The 12.9-inch model has the new 'Liquid Retina XDR' display. It uses mini-LED backlighting for higher brightness and contrast levels. Thus, giving you extra comfort in watching HDR content and is even useful when you edit your photos and videos. Whereas, the 11-inch model has the standard 'Liquid Retina' LCD panel. Moreover, it is slightly smaller and costs less than the 12.9-inch iPad.
Conclusion
If you are not sure about buying the latest iPad Pro, you should think about the needs and uses for the iPad. The iPad Pro 2021 is designed as an alternative for a laptop, so if you want a more portable solution than your laptop, then you can definitely get it. The 12.9-inch model is as powerful as MacBook and the iPadOS is very close to the MacBook functionality. Also, with the M1 SoC, the upgraded version is faster and better. The new Liquid Retina XDR Mini LED display gives you the best screen experience. But if you are on a budget and want something smaller, you can go for the 11-inch model. Moreover, you won't be able to use the desktop apps on your iPad. But if you are willing to spend money to fully utilize the iPad's, then go for the 12.9-inch model.
Read More!