With time iPads have changed considerably. From the days of 16GB iPad to now with iPads ranging from 32GB to 1TB, a lot has changed. With such large storage, you don't need to worry about filling up your storage space. But with so many options in the market, it might get difficult to choose which one is for you. Don't worry, we have got your back. Here is a guide to see what is the iPad storage size you should get:
iPad Pro 2020 storage size- Price per gigabyte
The first thing you notice while buying an iPad is its price. But let's check the price according to the storage size to get into a little depth. Apple could choose to segment on any spec, but iPad storage size is easy for everyone to understand.
iPad Mini 5– The smallest tablet with two storage sizes: 64GB or 256GB. With only two options, it's pretty easy to see that the 256GB option. Let's break it down a little more to see if it is actually worth it:
64GB – $399 or $6.23 per gigabyte
256GB – $549 or $2.14 per gigabyte
The standard 10.2-inch iPad starts at only $329, which is less than the iPad mini 5. Even this one has only two options- 32GB or 128GB. Breaking it down, that is:
32GB – $329 or $10.28 per gigabyte
128GB – $429 or $3.35 per gigabyte
iPad Air 2020– With 10.9-inch screen size it lies somewhere between the previous two options:
64GB – $599 or $9.36 per gigabyte
256GB – $749 or $2.93 per gigabyte
iPad Pro 2020- The 11-inch is much more costly than all the other options, but has the best per-gigabyte deal at the 1TB mark:
128GB – $799 or $6.24 per gigabyte
256GB – $899 or $3.51 per gigabyte
512GB – $1099 or $2.15 per gigabyte -1TB – $1299 or $1.30 per gigabyte
The 12.9-inch iPad Pro isn't quite as good a deal but still quite favorable:
128GB – $999 or $7.80 per gigabyte
256GB – $1099 or $4.29 per gigabyte
512GB – $1299 or $2.54 per gigabyte
1TB – $1499 or $1.50 per gigabyte
So, if you are looking for an iPad with the best storage deal, the $1,299 1TB 11-inch iPad Pro is your go-to. It has the best per-gigabyte price, but considering the storage size, its a bit too much. Thus to consider the storage size as well as your budget, the 128GB 10.2-inch iPad at $429 or the 256GB iPad Air for $749 are the best option. The per-gigabyte price is lower, but the price you pay overall is much better. Plus 128GB is more than enough storage for most people.
Do you need local or cloud storage?
You can save your iPad storage by connecting with the Cloud service from Apple. With cloud services, including Dropbox, One Drive, Google Drive, and its own iCloud option, the Files app lets you natively manage all of those files in one place. You get free unlimited storage in iCloud for all your iTunes content. This includes iBooks; iTunes music, movies, and TV shows; and apps from the App Store. Moreover, you also get 5GB of free storage for backups, data, iCloud Photo Library, iCloud Music Library, and iCloud Drive. And if you are still short of storage, you can buy more anytime you need. The prices range from $0.99 for 50GB to $9.99 for a whopping 2TB.
iCloud integrates with iOS, macOS, and the web to keep all your stuff connected and collected. Also, you can instantly access your frequently visited content with iCloud, and your older and less accessed content is only a tap and a download away when you need it. Although iCloud falls short in case of shooting 4K video straight to the cloud, it should help you get the most of what you have.
Thus, If you're a regular cloud service user, 64GB of local space should be just fine for your daily needs.
But, If you plan to travel or otherwise be offline, 128GB or 256GB will be better for you.
If your iPad is your primary work machine and you do a lot with images, video, and vectors, the 512GB or 1TB size is the option you'll want to pick up.
Photos and videos- iPad storage size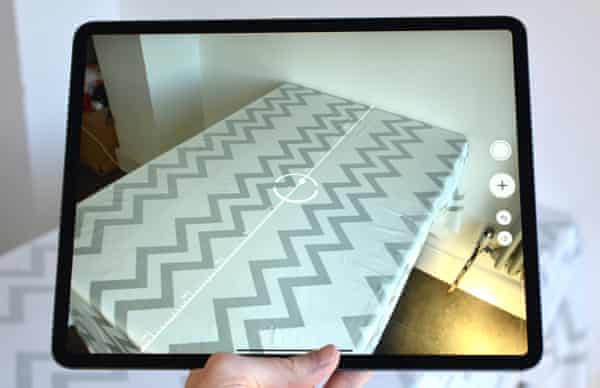 The cameras of the recent iPads can shoot photos ranging from 8 megapixels to 12MP in size, up to 63MP panoramas, and video up to 4k & 30FPS. Even though iOS's HEIF and HEVC image and video compression format reduce the storage needs for multimedia content. If you take a lot of photos, you will need more local storage. Moreover, iCloud Photo Library can be your saviour. But you'll have to pay for the iCloud storage to store your full Photo Library. And even then, depending on how much you capture and how often, the iPad storage size might not be ideal.
If you are someone who clicks pictures less often, then 64GB is good for you.
But, if you plan to edit and store photos or videos, especially 4K video, consider one of the larger storage sizes, like 512GB or 1TB.
iPad Pro 2020- Storage Size Media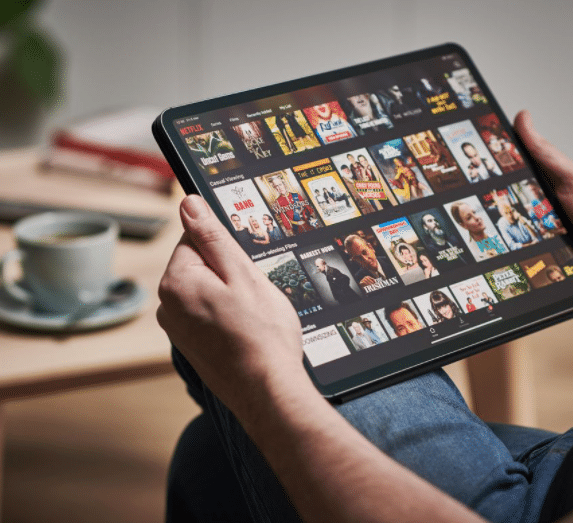 iTunes movies can be 1 to 3GB in size for a standard definition file; change that to HD, and they can easily eat up 3 to 6GB of storage. Compare to the movies, TV shows are usually a quarter to half the size, but it completely depends on the number of episodes. Whereas, the music files are quite small, but as the number of files increases the storage also starts getting filled. Streaming services like Apple Music, Netflix, Amazon, HBO, and Spotify have become a must in our devices. They offer local offline storage options for travelling, while cloud services also offer offline storage space if you have personal movies or music you want to enjoy. Here is what iPad storage size to select:
Thus, If you do a lot of streaming and very little offline watching, 32GB to 64GB is acceptable.
But, If you want to save some movies and shows without having to delete other items on your iPad, 128GB is good for you.
Also, if you want to save a lot of content offline, then go for 256GB or 512GB.
If you want to build AR games from scratch or edit movies and don't want to store anything in the cloud, then The 1TB is for you.
iPad storage size- Apps and games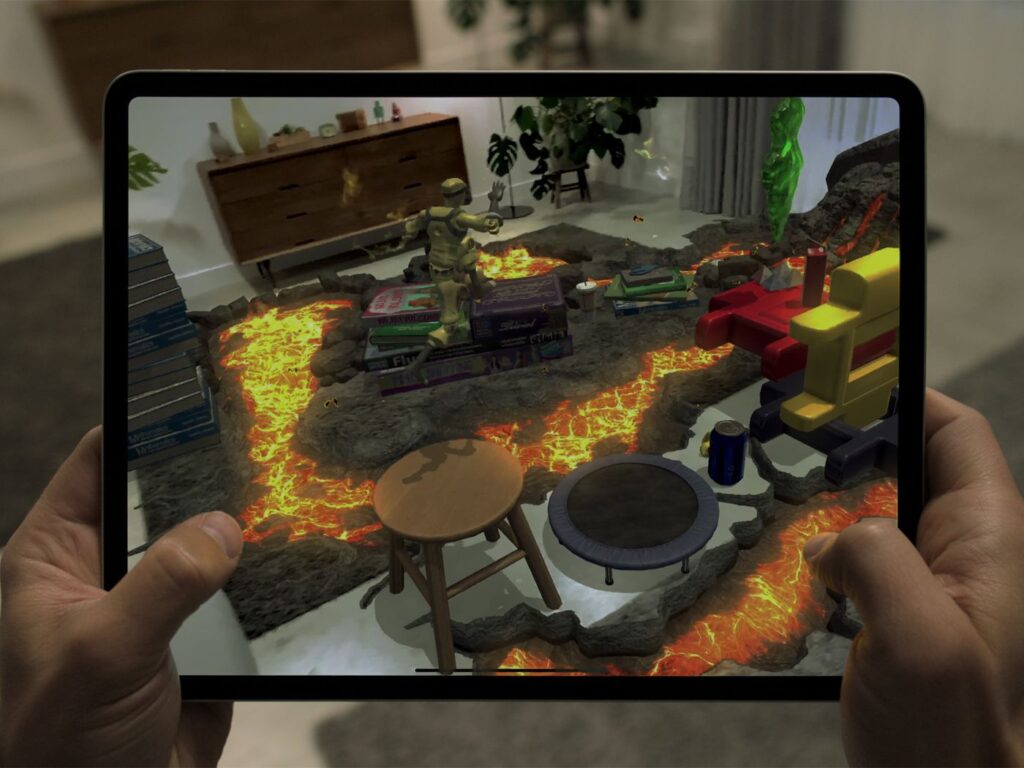 Although with more developed games, you might not feel your storage space shrinking. But as programs increase in complexity, you may find your iPad slowly filling up on 600MB updates and 2GB game packs. Moreover, if you use an iPad for any graphics-intensive process, for artwork or playing Monument Valley, you will need to think about storage space.
If you don't have many apps or games on your iPad, 32GB or 64GB can work.
But If you want to have some apps and games, consider 128GB or 256GB.
If you plan to do any graphics-heavy design work, get a 512GB or 1TB model.
Whether to get a 32GB iPad or 64GB iPad Air or mini?
The 32GB iPad is preferred less due to the $10.28/GB storage cost. This is one of the worst deals Apple offers as compared to the 64GB iPad Air at $9.36 per gigabyte.
For iPad (8th-Generation),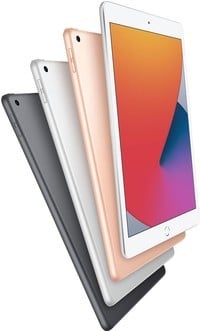 For iPad Air 4,
For iPad Mini 5,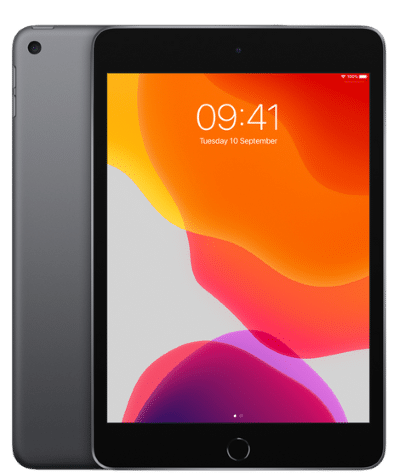 The iPad Air is also a great starting iPad, with its features, and a nice good price. Whereas, The iPad mini is great for those who don't need a lot of space and want a small form factor.
Who should get a 128GB iPad or iPad Pro 2020?
If you are not in need of a Pro model but want a good amount of storage, the 128GB iPad or iPad Pro models. You will get options ranging from $7.80/gigabyte to as low as $3.35 per gigabyte. All you need to do is to select your prefered screen size.
For iPad (8th-Generation),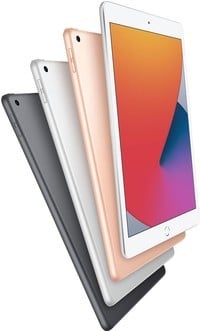 For iPad Pro 2020,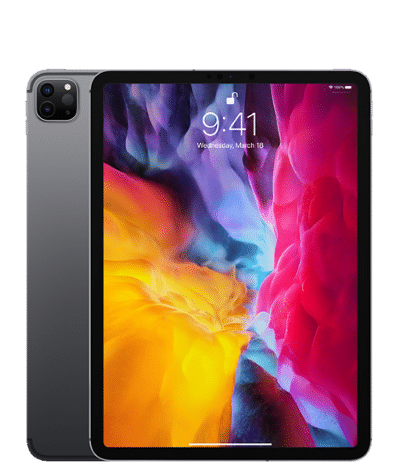 Who should get a 256GB iPad Air, mini, or Pro?
If you don't want to be worried about storage space even after downloading some movies, series and games, then the 256GB size is a great option. You can get 256GB on the iPad Air, iPad mini, and both sizes of iPad Pro.
For iPad Air 4,
For iPad Mini 5,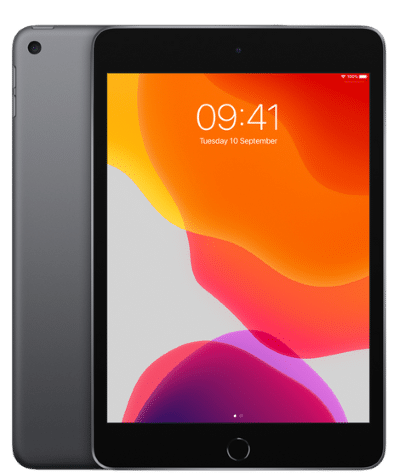 For iPad Pro 2020,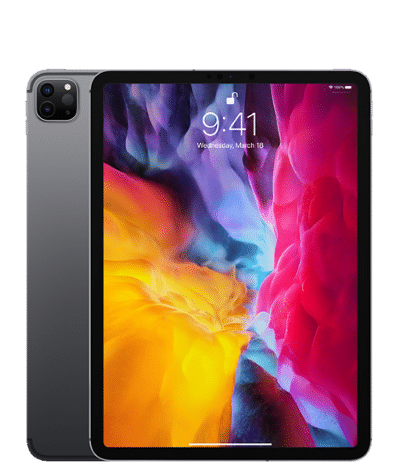 If you should get a 512GB iPad Pro?
Normally you won't need a 512GB iPad. But if you are a professional and want to use an iPad Pro as a full content portfolio or daily audiovisual work machine, it's still highly unlikely. Moreover, the price of $1099 for the 512GB iPad needs to be thought about. The 256GB will be more than enough for most pros (especially if combined with cloud storage) at a far more reasonable price. But there are a few who need 512GB. Apple offers this highest end of high-end iPads to use at its maximum potential.
For iPad Pro 2020,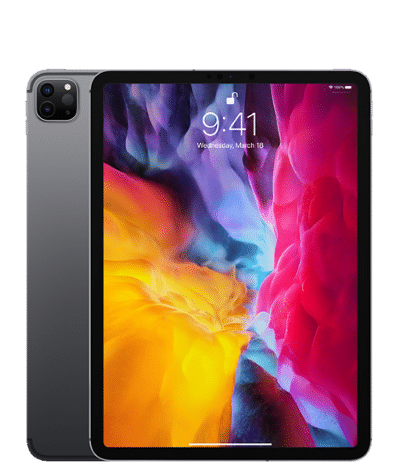 Who should get a 1TB iPad Pro?
Not everyone is in need of this much big of storage space on their iPad. The 1TB iPad Pro is meant for developers that need extra storage and memory, likely for processing augmented reality games and apps. Moreover, it's also a great choice for music engineers or graphic designers. Thus, generally, you don't need this iPad unless and until you are a designer. Moreover, it is actually the best per-gigabyte bargain from all the iPads. If you're considering your purchase solely on the per-gigabyte price, the 1TB iPad Pro is the winner. But, of course you might not need that.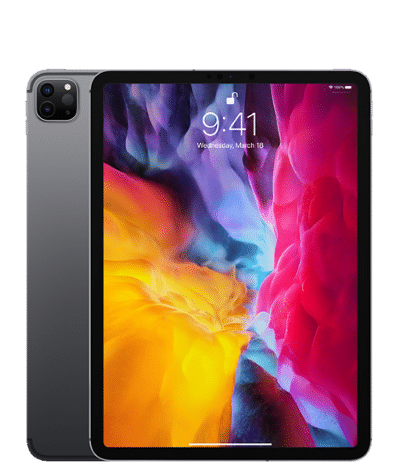 Conclusion
Still not able to decide whether to get yourself the iPad Pro 2020 or not? Just remember that Apple offers a great 14-day return policy for any product purchased from an Apple online or retail store. So, if you get yourself an iPad but are not satisfied with it or want a different model, you can easily return it and get a different one. After giving it a try and putting it through varieties of work, if it feels like you got too much storage(or too little), exchange your iPad for one that better suits your needs.
Which iPad are you planning to buy? Tell us in the comments section below.