All of us will know Apple by its best products like iPhones, iPad, MacBooks and much more. But a very few of us might have heard about the strange products by Apple, produced by the company in its early years. If you want to know more about those products, here are the strange products by Apple you never knew existed.
Concept 2 Vertical Computer Monitor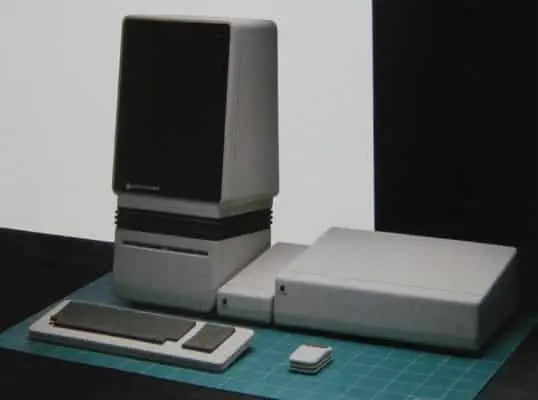 The design for this product was by Hartmut Esslinger, one of the co-founders of Frog Design Inc. Hartmut designed a Mac computer with a distinctive vertical screen. If we look back there was nothing more than the strange design that made the product unique. Moreover, it was simply strange and impractical. Also, it is simply referred to as "idea 2."
TimeBand: Apple iWatch's very first predecessor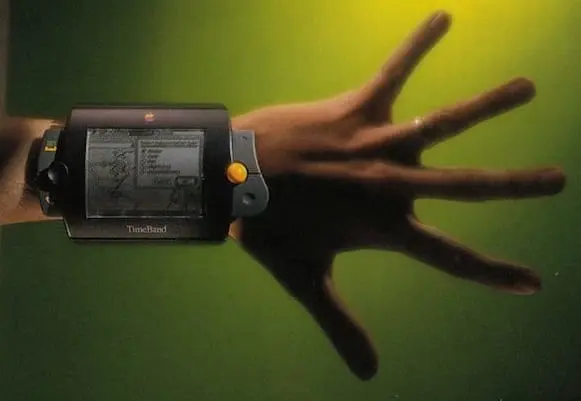 You can call this design the main idea behind today's iWatch. This type of smartwatch was a discarded concept from John Sculley, who was Apple's CEO at that time. Cupertino is said to have experimented with wrist-mounted computing devices before the Apple Watch. This includes this proposal from a Japanese design magazine from 1991. It looks eerily similar to the Pip-Boy from the Fallout franchise. Moreover, if we look at the design, it's a little too large to be useful and comfortable. Furthermore, because it was simply an idea, it's unclear whether a prototype of the gadget was ever produced.
Dual-Screen Monitor of the 80s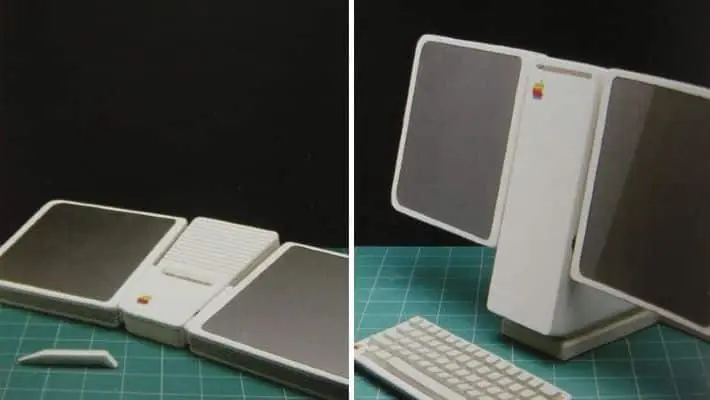 With this model, you could get the idea of Apple's desire to outperform the competition in the market. This dual-screen workstation was an Esslinger design. It was an early concept investigated by Cupertino in the early 1980s. The unique design placed it on the list of strange products by Apple. Fortunately, Apple eventually released the iMac. Thus, accomplishing a similar appearance without the odd separator between the two parts of the screen.
MacPhone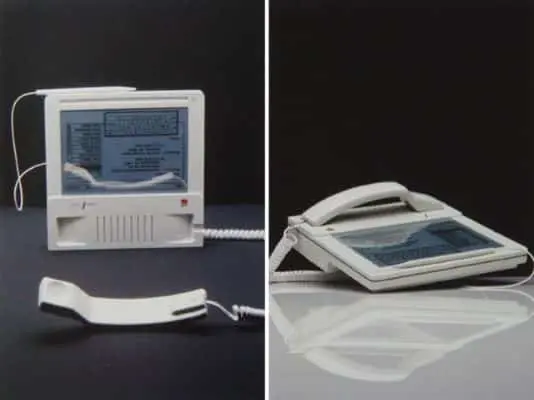 The Snow White 3 MacPhonewas never actually produced. However, they suggest that Apple may have planned the iPad in the 1980s. In the early 1980s, Apple experimented with a number of landline/tablet hybrid devices, including the Apple Snow White 1 Tablet Mac and the Apple Snow White 3 Mac phone. Apple focused on the Macintosh platform rather than releasing either device. However, the company eventually revived the notion with the launch of the iPhone and iPad.
Bashful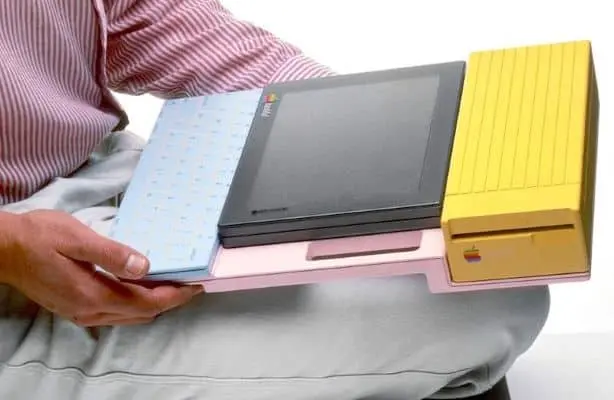 The device lived up to its name and didn't make an appearance on the market. It is yet another design by Hartmut Esslinger. He invented the "Bashful" long before the iPad became a reality. The Bashful was reportedly an early prototype of the Newton. It was a PDA-styled device that could be equipped with a stylus and an external keyboard adapter. Also, it was released in 1993.
Apple OneScanner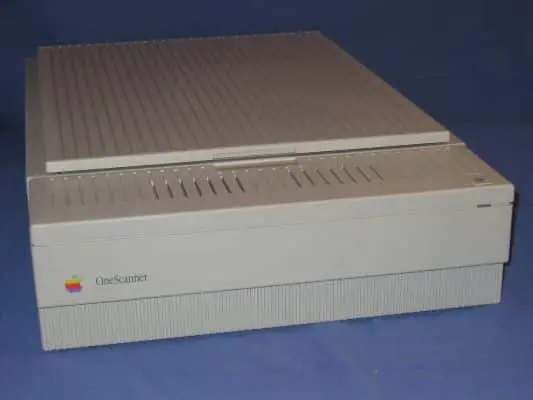 Apple OneScanner was a series of flatbed scanners introduced in the early 1990s by Apple. Later, Apple replaced the previous Apple scanner with an 8-bit (256-shade) greyscale scanner the very next year. SCSI was the primary interface for the OneScanner series. It had resolutions of 600×1200 dpi and 30-bit colour scanning. This resolution quality was quite advanced at the time. Each aspect of the product can be scanned automatically or manually with this flatbed scanner. Although, Apple abandoned the product in 1997.
Apple Printer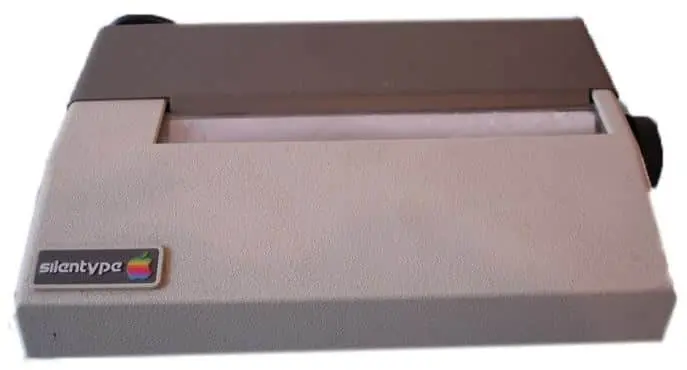 If you go way back in time, the first printer by Apple was SilenType. It was introduced in March 1980 and retailed for $599 at the time. Apple unveiled it in 1979 but was only available in 1980. It was a thermal printer that required specific paper and could print up to 80 columns. It was compatible with Apple III users. This was because it was released shortly after the Apple II Plus. In comparison to other printers, the Silentype Apple printer was inexpensive.
Flower Power And Blue Dalmatian iMacs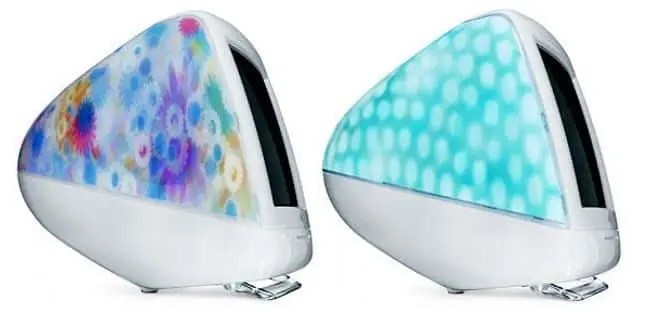 With the release of Dalmatian iMacs, Apple demonstrated their love for colour. For this series, Apple introduced the Blue Dalmatian and Flower Power multi-colour patterns. There were moulded into the casing plastic. Strawberry, Grape, Bondi Blue, Sage, Blueberry, Ruby, Lime, Indigo Tangerine, Graphite, and others were among the many colour options available. This line of Macs was produced in 2001. One of them was dubbed the Flower Power Mac. Every aspect of the design of this series made it a controversial design. If you look at the current iMac series, the design is a far cry from the current one.
Apple PowerCD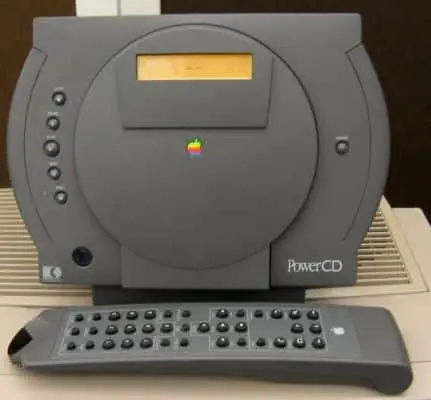 Although Philips designed the PowerCD, it was then branded with the Apple logo. This CD player was first released in 1993. However, the company discontinued selling it after only a few years. When connected to speakers, the PowerCD can read standard CDs. This includes Kodak photo CDs, data CDs, and audio CDs. When connected to a Mac, it could also read data discs. It was, in fact, a popular source of entertainment for Apple users in the 1990s.
Macintosh (1997)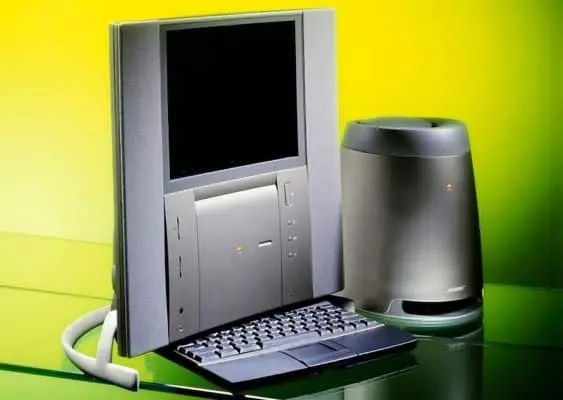 Macintosh was a costly computer, costing much more than an average person could afford at the time. It was a limited edition of personal computers released in 1997. Also, it was released to commemorate the Macintosh's twentieth anniversary. Furthermore, the machine was dubbed and regarded as the most over-engineered personal computer ever produced. It was developed as a limited-edition computer geared for the "executive market". It cost a whopping $9,000 and included some advanced and unique features. These even had a custom-made Bose speaker. More remarkable than the computer itself is the fact that each Mac was hand-delivered by an Apple employee dressed in a tuxedo. Then this employee even assisted each buyer in setting up and learning about his or her computer.
Apple Pippin (1995-1997)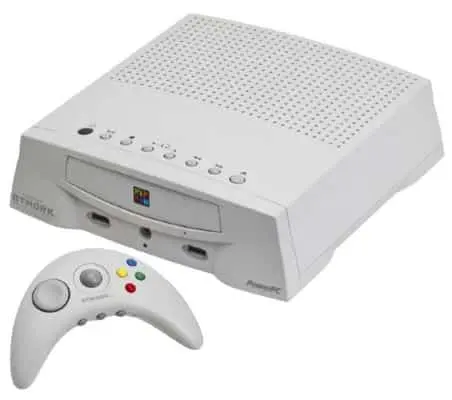 In 1996, Apple released an open multimedia technology platform. This gaming platform was created by Apple. Also, it was based on the Macintosh Operating System. However, it was phased out only after a year in 1997, yet Apple managed to sell 42,000 units in that year. You probably don't think of console gaming when you think of Apple. Apple constructed their own demonstration device at first, but then licenced the platform to other third-party manufacturers. They developed their own hardware to go along with the multimedia architecture. This even included the Bandai version.
Solid Rose Gold Apple EarPods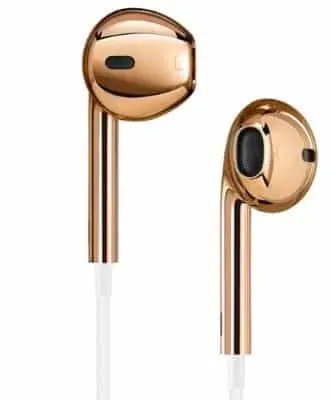 There weren't just any earphones, it was solid rose gold. Apple EarPods were made in 18k solid rose gold as a limited edition. This was designed to promote Bono's Product (RED) charity. These Earpods were around 16,000 times more expensive than Apple's ordinary $29 pair. The price of solid rose gold Apple EarPods ranged from $20,000 to $25,000 but eventually rose to $460,000.
Apple QuickTake 100 Camera (1994)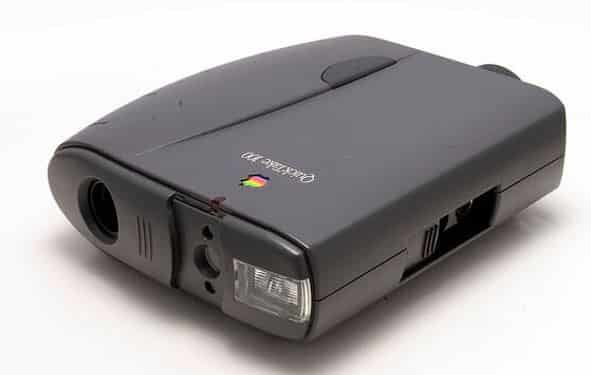 It might be somewhat difficult to believe, but Apple did put their hands in the camera sector. The Apple QuickTake 100 Camera was released in 1994. However. the company discontinued it three years later in 1997. QuickTake was "the first consumer digital camera" according to Time Magazine. It even named the camera as one of the "100 greatest and most significant innovations from 1923 to the present."
Macintosh XL (1985)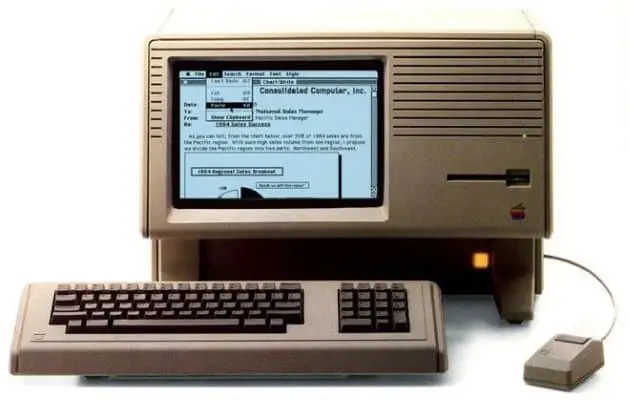 The Macintosh XL was the main idea behind the current Mac. It was a modified version of the Apple Lisa 2/10 personal computer. Apple released the Macintosh XL in 1985, but sales were poor due to the product's expensive price. However, then Apple cancelled the Macintosh XL after three months because it couldn't promise a future.
Apple Newton (1993-1998)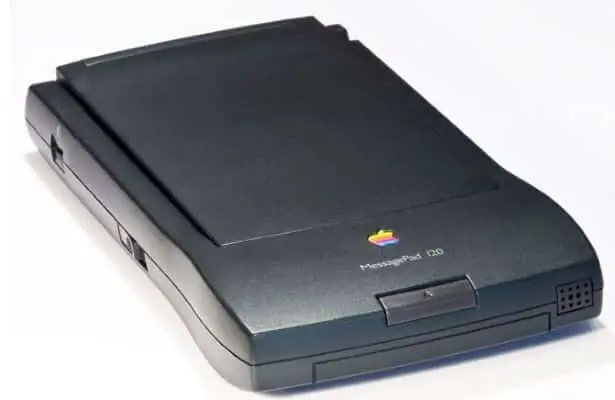 Apple Newton was a line of personal digital assistants introduced by Apple in 1993. We are talking about almost twenty-five years ago. It's also known as the first handwriting recognition tool with features. It was a brilliant concept. However, it had some initial issues and an exorbitant price. Both these factors resulted in impeded sales. On February 27, 1998, Apple decided to end the sale.
Apple Clothing Line (1986)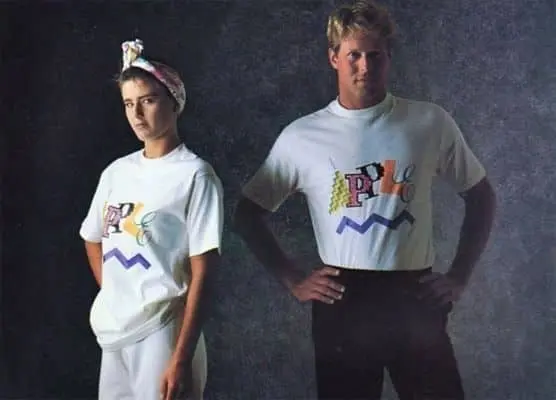 Yet again it might be difficult to believe, but Apple even tried its hand at apparel after experimenting with devices, new models, and interfaces. Apple Collection was one of Steve Jobs's less-than-stellar ideas. Apple has released a large collection of sweatshirts, patterned shirts, polos, caps, and children's apparel. Aside from apparel, the brand developed a group of enthusiasts following accessories like belts and bags.
Conclusion
Apple had its fair share of unsuccessful and failed product designs. There were many strange products by Apple released during their early days. Although currently Apple is best in technology and is even best-selling products. There was a time when Apple experimented with many designs, many of which even became the first idea of gadgets that you use currently. This includes designs like TimeBand, which became the main idea behind the Apple Watch we use now. You could even see the prototypes for iPad and iPhone in this list. Moreover, the company even tried its hands on different markets like apparel, camera and more.
Which design caught your eye among all the strange products by Apple? Tell us in the comments section below.
Read More!