Video Editing Softwares are a must especially if you want to edit your videos professionally or you want to make a movie of your holiday videos. There are plenty of options to select from, and you can't sit and go through each one to match your requirement. That is why we have done the job for you and brought you nine options of paid and free video editing software on mac.
Below is a list of five free and four paid Softwares, comparing the specification and features of each we have selected the best of each category.
Best Free Video Editing Software for Mac
Best Paid Video Editing Software for Mac
Best Free Video Editing Softwares for Mac
Apple iMovie
Apple iMovie includes excellent tools for media organization, color grading, speed, green-screen effects, narration, and soundtrack in your digital movies. It's not always the first with new format support—there's still no 360-degree video support—but it does work with 4K and HEVC.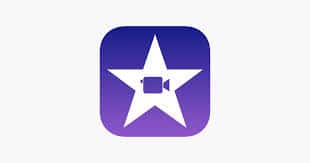 Top Specs:
Intuitive Interface
Pre-installed Sound Effects.
Perfect for amateurs and home use.
Downside:
Audio change option missing.
No possibility of sync with other iOS devices.
No 360-degree support.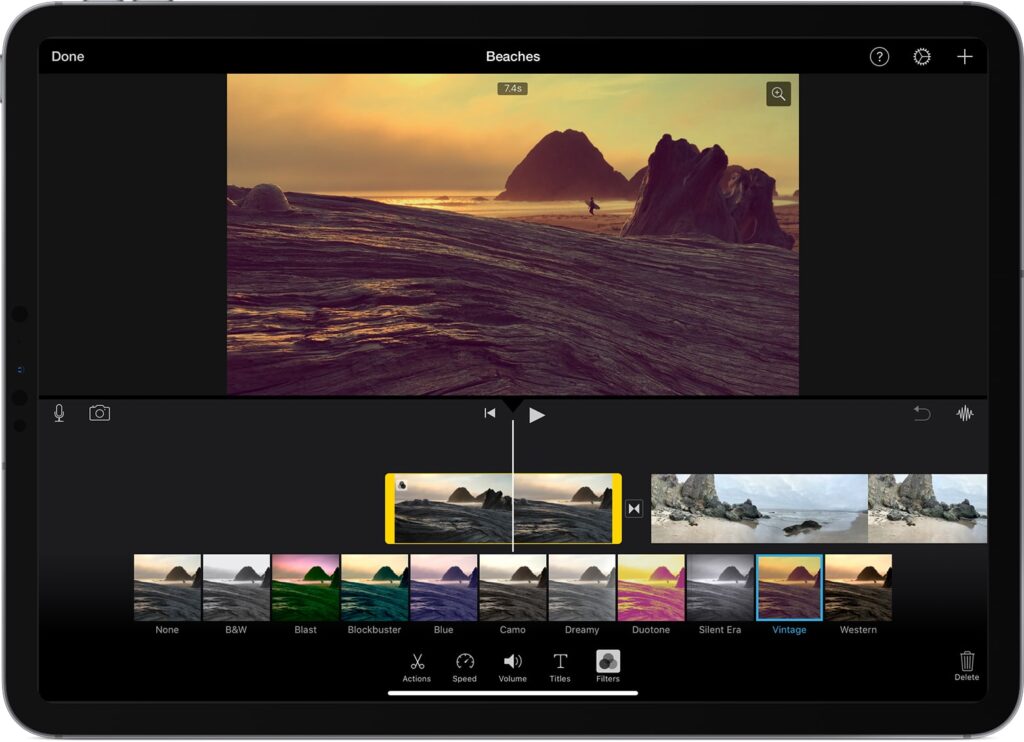 Apple iMovie is not a professional software since it for home use. That is why this Mac video editor is kept simple and intuitive. It is a simple app producing quality video edits.
Avidemux
Avidemux is perfect for basic as well as slightly advanced editing plus the software receives updates regularly. It is a free video editor that's simple to use, even if you've never cut and manipulated footage before.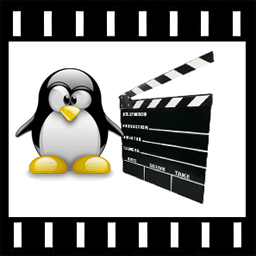 Top Specs:
Makes quick edit and has a simple interface.
High-quality filters for deinterlacing.
Easy conversion to commonly used and video formats are possible.
High-quality Plugins are available.
Downside:
No timeline.
No creative effects or transitions.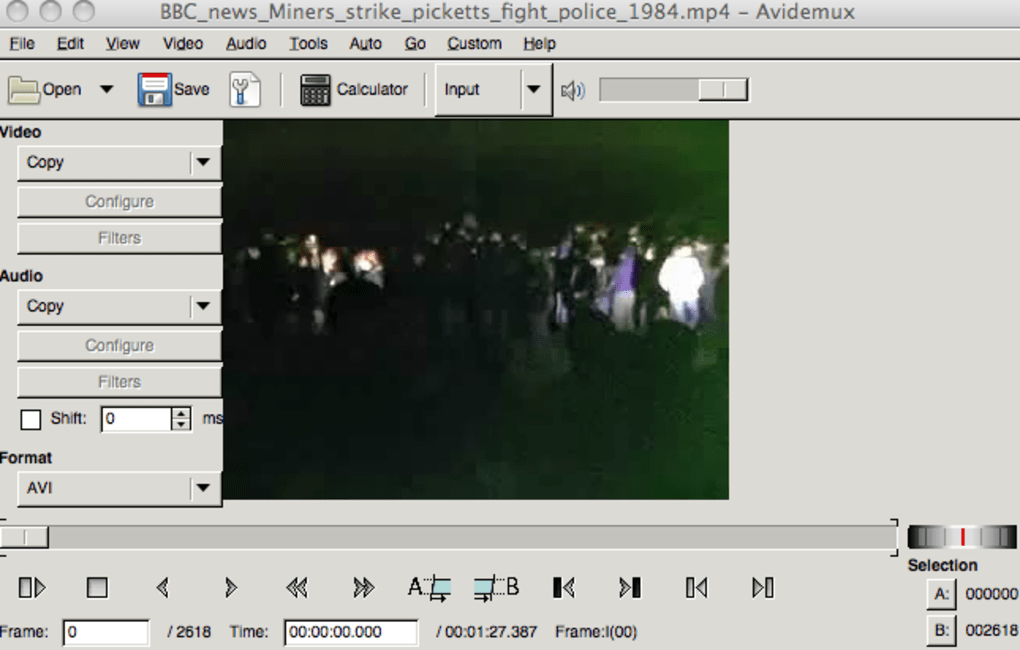 Kdenlive
Kdenlive has one of the best multi-track editing with a timeline and includes tools to help create, crop and move video clips, photos and texts. It all happens through a simple interface.

Top Specs:
Multi-track video editing
Audio Effects includes phase and pitch shifting, volume adjustments.
System font selector includes font-family support.
Rich online resources of fonts and transition templates.
Downside: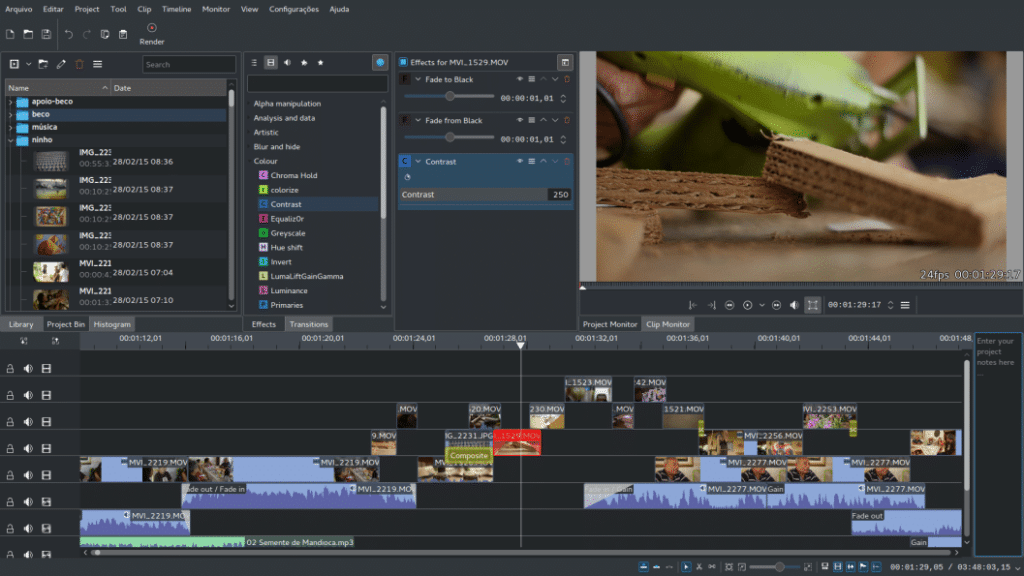 OpenShot Video Editor
OpenShot is a powerful opensource software which is also easy to use. Easy imports of videos and images through a drag and drop for editing. Manipulate the video speed or mix audios and layer the video, unlimited times. OpenShot has features to make a youtube quality video for free.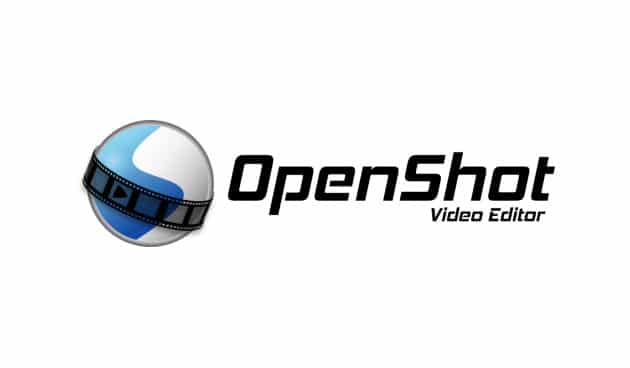 Top Specs:
3D Video Editing
Audio Tools
No Watermark, since it is opensource.
Downside:
Firstly, Videos take long to export
Also, Adding effects result in slow working experience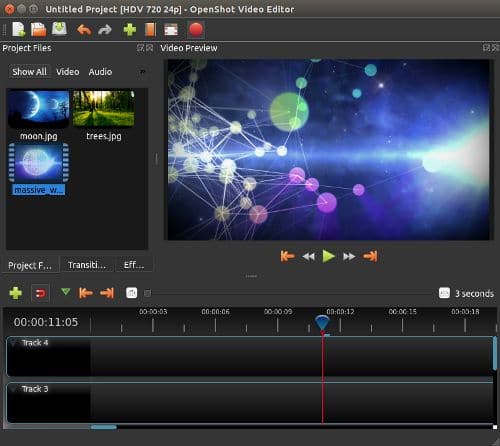 OpenShot has a lot to offer, but the fact that using effects slow down the software could be a reason why you might look at the other free options.
DaVinci Resolve
DaVinci Resolve is a colour correction and non-linear video editing application for macOS, Windows, and Linux. It is available in a free as well as a paid version. While the paid version has many features, the free version misses on some of the modern ones. It does not stop DaVinci from being a serious contender amongst the other free Softwares.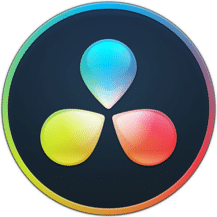 Top Specs:
Customizable interface
Powerful compositor, colour grader and sound editor
Also, Quick Exports
Downside:
Firstly, Free Version has less capability
Node-based compositing can be tedious for beginners
Also, No direct upload to social media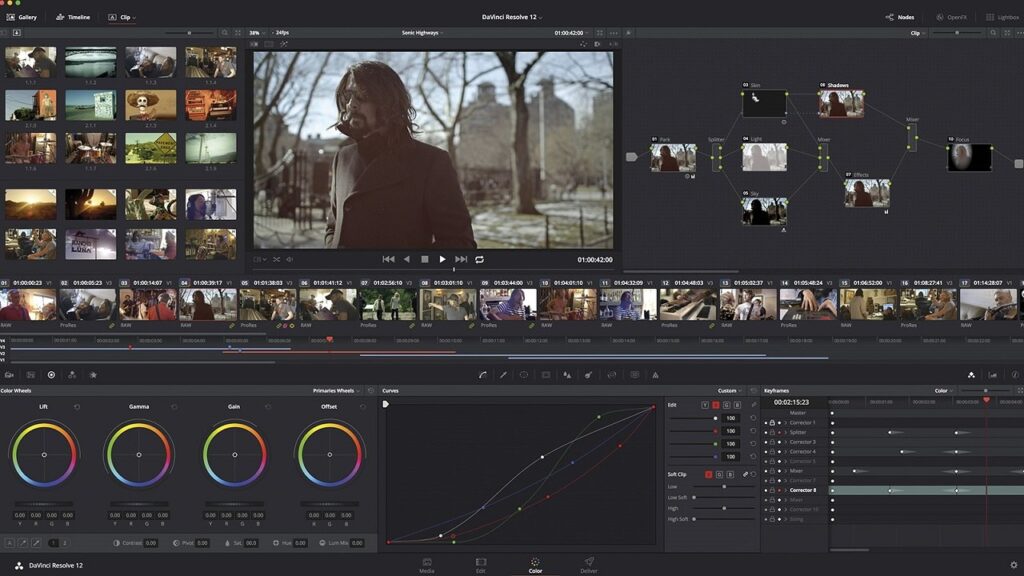 Our Top choice for Free Video Editing Software
DaVinci Resolve
The best thing about DaVinci Resolve is that it is available in both free and paid version. While the paid version is meant for professionals, the amateurs can go for the free version. The free version has lots to offer, from good quality colour correction to non-linear video editing, DaVinci Resolve is our best choice for Free Video editing software for mac.
Best Paid Video Editing Software for Mac
If you are a beginner and want to try editing, you should go for Free Software before committing to a paid one. And if you have been video editing for a while now and want to see what all is good in the market, here's a list of best paid video editing software for mac.
Adobe Premiere Pro
$20/ month
Meant for professional editing, club it with Adobe After Effects and you can make a commercial movie with it. With loads of capabilities, an unmatched ecosystem of tools and a familiar non-linear editing interface, Adobe Premiere Pro is the industry standard Video Editing Software. The only thing that might itch you is the massive price tag. There is a 30-days free trial you can opt for before making the final decision. Once you have your hands on Adobe Premiere Pro, it's hard to get impressed by any other software.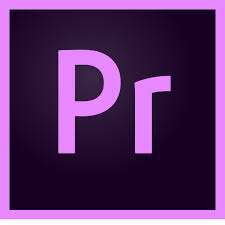 Top Specs:
Stabilization feature (works too good to be real)
Lots of organizational tools.
Additionally, It has an ecosystem of video editing apps. (AfterEffects, Photoshop, the whole Adobe Suite)
Downside:
Firstly, it is Expensive
Also, Some techniques require additional applications such as After Effects or SpeedGrade.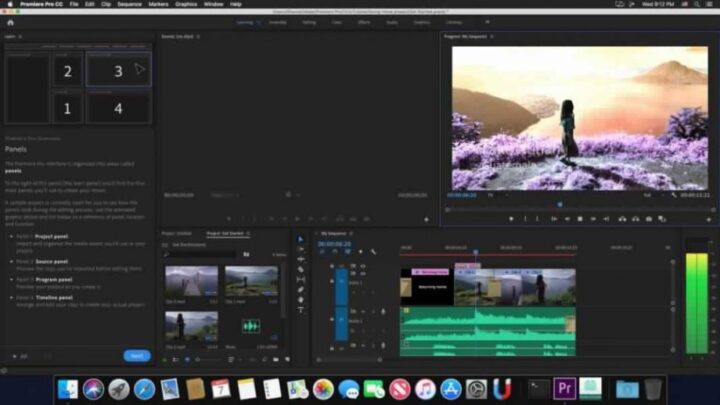 Flexclip
$29.99 P.M.
FlexClip is an web-based editor that you can access from your browsers. It provides an intuitive and simple interface for beginners, making it an easy pick for our list. It offers a wide range of ready video templates in different categories, making it one of the best video editing tools for mac in 2021. It also provides a stock of royal-free videos, images and music clips, providing you with the freedom to edit videos quickly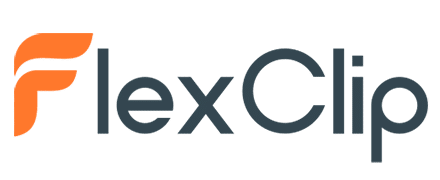 Top Specs:
Millions of Royalty-free Stock Media including photos, videos, and music.
1,000+ exquisitely-designed templates in diverse categories.
Preview in real-time.
Animated elements: dynamic text, overlays, widgets, logos, etc.
Storyboard and timeline mode for both beginners and professionals.
Downside:
Limited video length in free version.
It requires a stable network.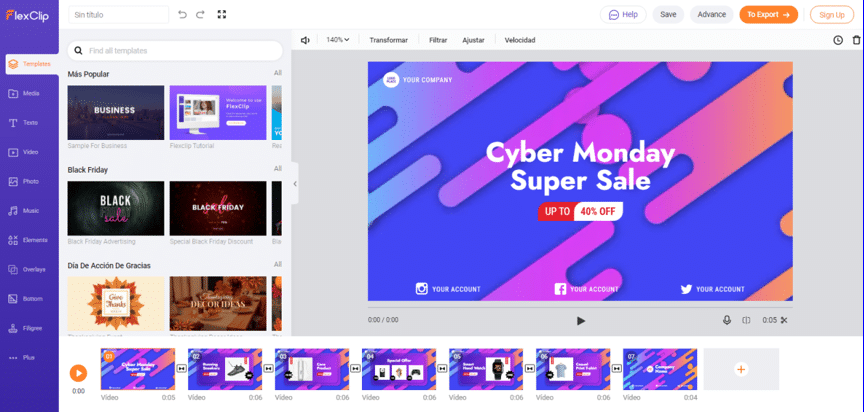 Camtasia
$249.99 one time fee
Camtasia is highly recommended for software tutorials and presentations. It is a professional software for entry-level users who want to try making industry-standard videos. Comes with options of one-time purchase or an annual fee, you also get a money-back guarantee.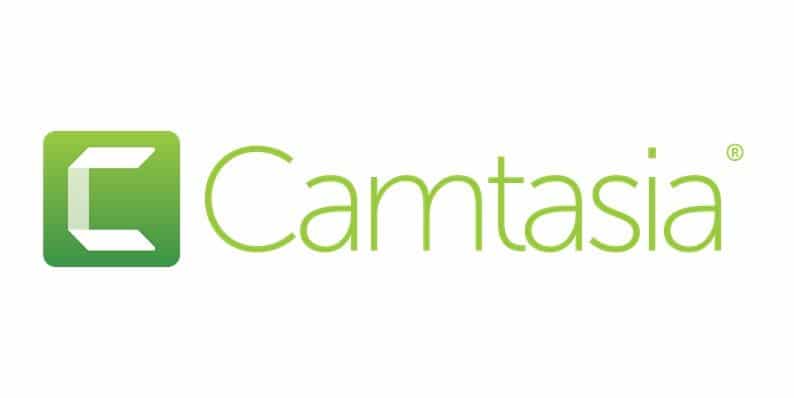 Top Specs:
Has a set of library sets (templates, motion graphics and audio files) to set a style to your video.
Also, Intuitive interface
Camtasia isn't basic or robust – but it certainly meets the need for the price point.
Downside:
Firstly, Fine-tuning the video takes a lot of time and efforts.
Manipulation of videos is limited.
Also, Colour Correction is also limited; if the video quality is not up to the mark, you will end up making a lot of efforts to make the final product look better.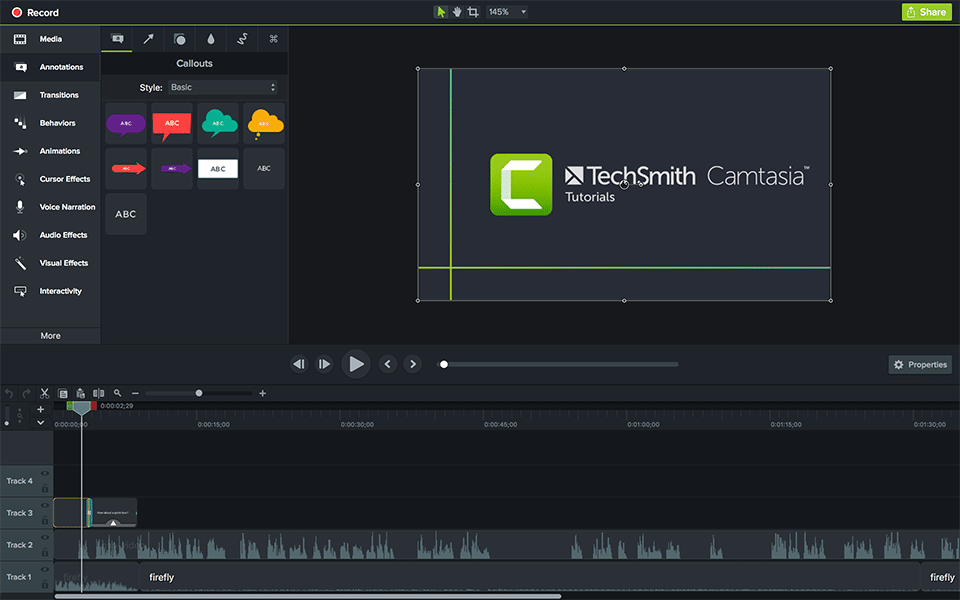 FinalCut Pro X
$299.99 one time fee
Apple's professional-level video editing software, Final Cut Pro X, is meant for amateurs and pros alike. The interface is simple with top-notch editing, making it a complete package for all. It does a remarkable job of bridging these two worlds. Also, the recent update adds stabilization for 360-degree clips and brings improved performance. You can install it on multiple Macs for $299, with automatic updates. And make sure you have enough space to download the hefty 3GB install file.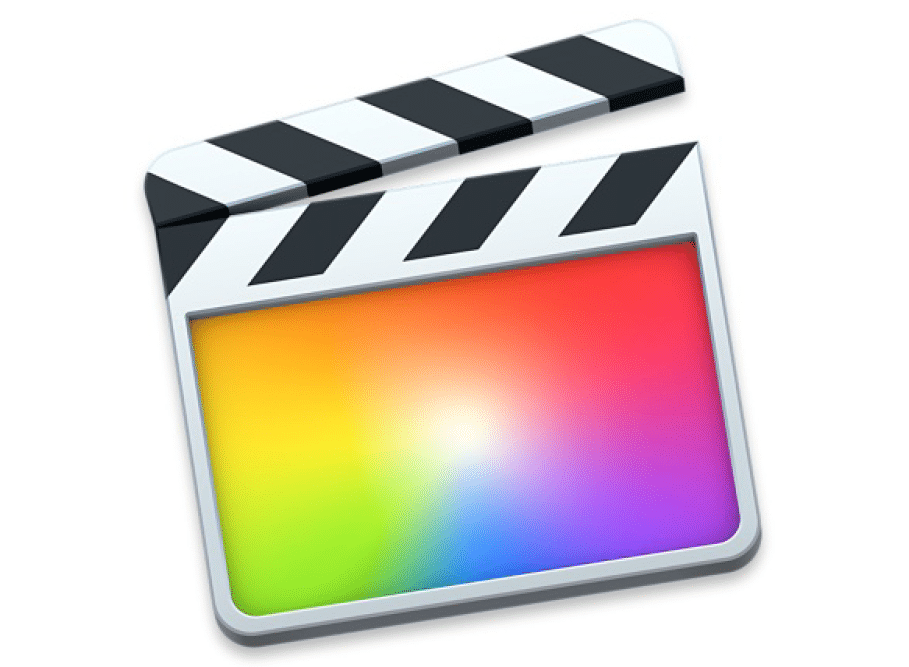 Top Specs:
Magnetic, trackless timeline.
Great organizational tools. (libraries, ratings, tagging, auto analysis for faces, scenes)
360-degree footage and HDR support
Fast performance.
Also, iPad Sidecar and MacBook Touch Bar support.
Downside:
No search in 'Import' dialogue box
No stabilization or motion tracking for 360-degree video.
Also, nontraditional timeline-editing may itch the longtime pro video editors.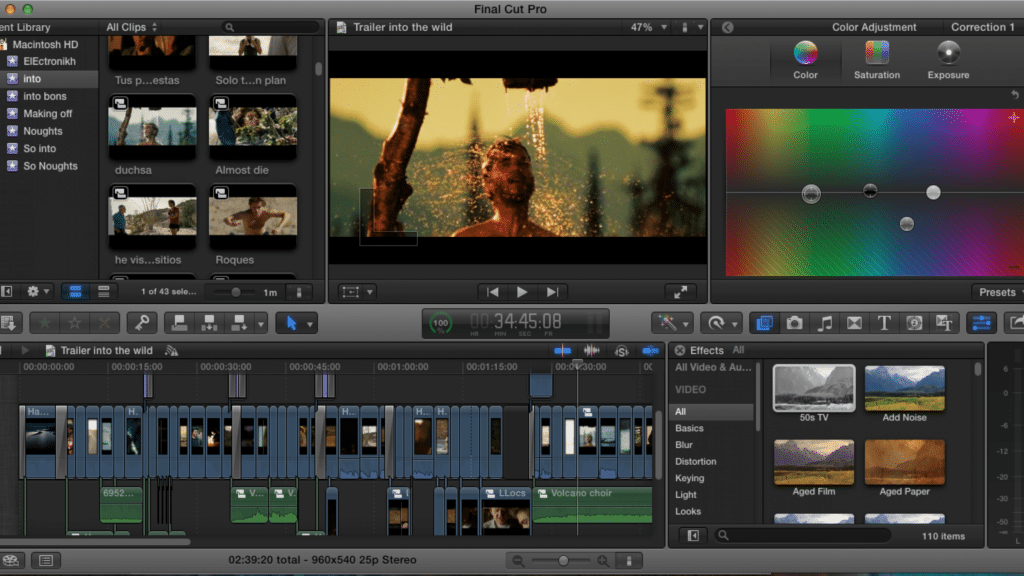 VideoProc
$29.95 per year
VideoProc is an all-purpose 4K video processing software that integrates video transcoder, editor, downloader, recorder and DVD ripper. It can quickly process, convert, compress and edit any 4K, HEVC, MKV, HD and SD videos for you to share them with others via YouTube, Instagram, emails etc. or make them compatible with media players and mobile devices. Furthermore, it offers advanced features to download videos from 1000 sites, backup DVD and record your desktop and iOS screen.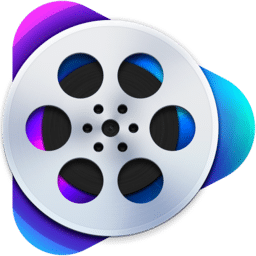 Top Specs:
Professional and Easy-To-Use Video Editor
Hardware Acceleration Brings the Fastest Video Processing Speed.
Robust Video Transcoding Capacity.
Online Video Downloader.
Also, it has a Screen Recorder.
Downside:
Could add more audio tools
Additionally, No media and brand overlays
Unfortunately, No social media sharing too.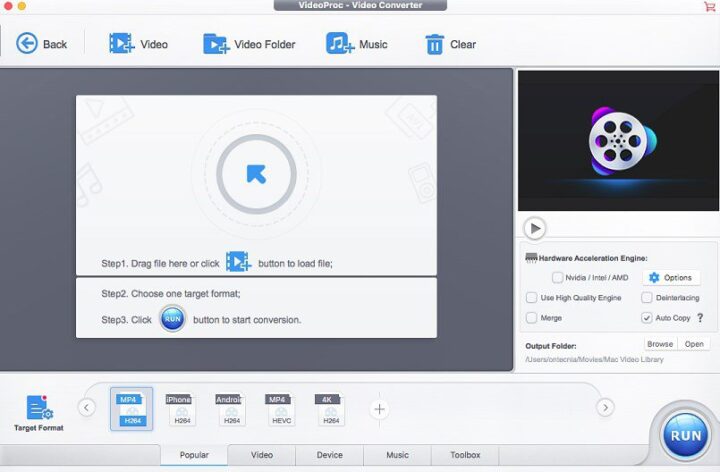 Our pick for Paid Video Editing Software
Adobe Premiere Pro
Adobe Premiere Pro is our best choice for a paid video editor. From crisp and clear interface to high-end tools and top-notch video stabilization. Adobe Premiere Pro tops the list. However, $20 a month or $40 annually is debatable and depends on how much dependent you are on the software. Maybe the 7 days free trial can help you decide.
Conclusion
Now that you have selected the best video editor of your choice, go ahead and start editing those holiday videos. Let us know if there are any other software you like. Meanwhile, you can also check out some screen recording software for both windows and mac.