BT YouView Box problems can spill water on your plans of enjoying your favourite TV shows. Fortunately, there are ways you can fix the YouView box issues. Here are some easy and quick ways to fix it.
Why is BT TV not working?
If your BT TV isn't working, it's a good idea to start with the basics to solve the problem. Take a look at the following:
Inspect the remote's battery.
Examine the wiring for any loose connections.
Reboot the BOX and the television.
Check your internet connection.
Download and update your software.
BT YouView Box problems
This is yet another issue that needs a restart. If your BT TV box keeps reloading, it's because it's having problems, and you should try restarting it. If the problem persists after restarting, look for software upgrades. Here are the steps you can follow to check for updates:
Open the Settings Menu.
Go to the sub-menu Information & Reset.
Select the Software Information option.
Click on the Update to update your Software.
Recording Problems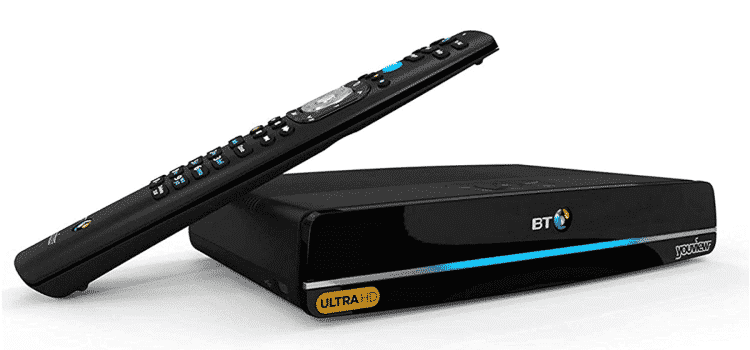 Your BT YouView Box must be turned on during the recording procedure in order to make a satisfactory recording. Furthermore, check to see if the channel can be accessed before starting the recording. You should also look at whether you have any planned recordings and whether there was any crossover. Failed recordings are frequently caused by a bad Freeview signal or a bad broadband connection. It's unlikely that you'll be able to recover lost records, so take precautions to avoid this.
How to fix recording problems?
To fix your BT YouView Box problems like recording issues, follow these steps:
Consider which channel you'd like to record. If you can't see the channel correctly, it's only natural that the recording may fail.
Protect the cable that connects your equipment.
If you turn off your BT TV box, you won't be able to record. So make sure it's turned on once you start.
Furthermore, verify the Scheduled area of your My TV to see if your recordings are correctly set up.
Signal Problems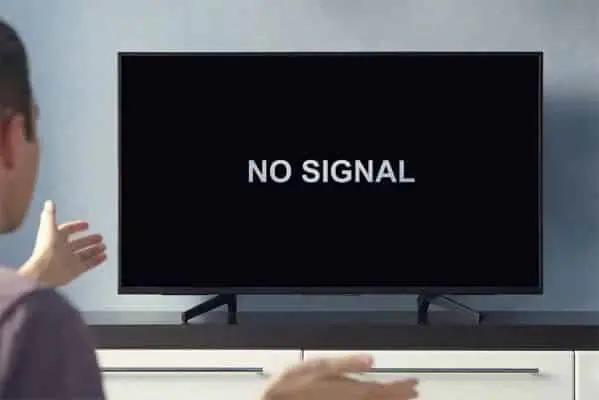 On occasion, a notice will appear on the screen informing you of the lost signal. When this happens, the next step is to figure out if it's just one channel, a couple, or all of the channels. If it's only one channel, there's not much you can do, it's most likely a problem with your provider. It's possible that you're facing an intermittent aerial connection if many channels are unavailable. It can be because the signal is either too faint or too high, causing your YouView box to overload. Check the location of your TV aerial or inquire about the setup.
How to fix signal problems?
To resolve the signal problems, follow these steps:
Examine the current status of your service. You can check if there is a connection outage on the service status page.
Examine the landline to see if it is operational. To work, broadband requires a working phone line.
It is necessary to reboot the BT Hub. Turning the connection on and off is a common way to handle connectivity issues.
After that, make sure your Hub's lights are on. It will tell whether or not your gadget is operational.
Your Openreach modem should be power cycled if you're a fibre customer.
Furthermore, check to see if your test socket is operational. An internal telephone extension, rather than the phone line, can be the source of an issue.
BT TV Box not working-BT YouView Box problems
One of the most commonly reported difficulties in the BT community is the failure of the BT YouView Box. Commonly known as "freezing."
How to fix BT TV Box not working?
Use these methods to fix your BT TV box that isn't working:
This problem is frequently resolved by rebooting the device. Turn off the system and wait for 10 seconds and then turn it back on.
However, rebooting doesn't work, make sure your software is up to date. Simply tap the YouView button and select Settings from the drop-down menu.
Select Information & Reset after that.
Choose Software Information and then Update Software after that.
However, if all that else fails and your BT Box is still not operating, you'll need to perform a full reset. Although, you would lose all of your files.
Furthermore, if the BT device Not Working problem persists, call BT for help at 0800 111 4567.
Channel Problems
On occasion, a notice will appear on the screen informing you of the lost signal. That is no error, now you must determine whether it is just one channel, a few, or all the channels. If it's only one channel, there's not much you can do, it's most likely a problem with your provider. It's possible that you're dealing with an inconsistent aerial connection if many channels are unavailable. This is because the signal is either too faint or too intense, causing your YouView box to overload. Check your TV aerial's position or investigate the installation. Because the channels are sorted, it's simple to figure out what's causing the issue.
How to fix channel problems?
Fix your Freeview signal if any of the channels in the 1-299 range aren't working.
301-399 are the subscription channels. If none of the options work, check your connection to the internet.
Check the BT box after the restart.
However, if the problem persists, use the reset procedure.
Remote Control Problems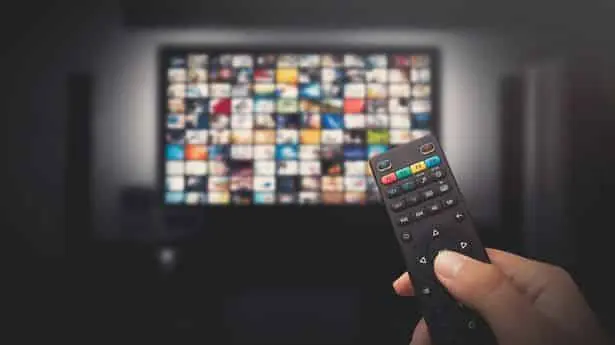 You have the TV, but the control settings are a pain to work with.
How to fix BT Remote Control?
The following is a generic remote control fix:
Examine the batteries. Non-functional power sources are frequently the cause of your remote's failure.
When you push the buttons on the remote, see if it emits a light. If it doesn't, the issue is with the remote. Otherwise, your TV box will not respond and will require a reboot.
Reset the remote control if all else fails.
No lights on BT Mini Connectors/Powerline Adapters
A non-working item is frequently indicated by no lights. If the lights on your BT box aren't on at all, it's either it is either connectivity issue or doesn't operate at all. Start checking the connections. If none of these work, your adapters may need a change.
How to fix no light on adapters or connectors?
Make sure the power is turned on.
Examine the mains as well as the socket.
Re-tune the channel list as necessary.
If the problem still remains, look for the configuration or reset button.
Wait while you press it.
Pictures pixelated
It's not much enjoyable to watch a show when you can't see the characters since the images keep pixelating.
How to fix pixelated pictures?
Try these steps to fix pixelated difficulties:
Inspect to see if your TV box is connected to the internet through an Ethernet wire. If it is too short, you can get a longer one from the BT shop.
Check to see that all of the cables have a proper connection.
Look to see if other individuals of your household are using the BT line for games or other things that could eat up a lot of data.
To decrease pixilation even more, go to Settings, then TV Signal & Quality, then Picture Quality Alert.
BT Box keeps losing channels
Occasionally, you may discover that some channels, particularly HD channels, continue to lose signal without issue. This is a widespread issue that many customers have expressed their dissatisfaction with.
Box on Maintenance mode
When you try to start the box, it often flashes the red light or enters maintenance mode. This is a serious problem and using this way to resolve it is strongly advisable.
How to fix BT Maintenance mode?
Restart the Box if possible.
If the problem persists, click the box's arrow button for a few seconds to enter 'Maintenance Mode.'
Select the 'Y' option.
Verify to see if the indication light is now blue.
If this is not the case, perform a hard reset on the BT Box.
Other issues
However, if your problem isn't one of the ones listed above, it is recommended to do a hard reset on your BT TV Box. Resetting your BT box will restore it to its original factory settings and resolve any issues you may be experiencing.
Reset BT TV Box
When you reset the BT TV equipment, many BT YouView Box issues are easily rectified. You have two alternatives when it comes to resetting it. Either the TV's buttons or the menus can be used to reset it.
Reset through TV Box buttons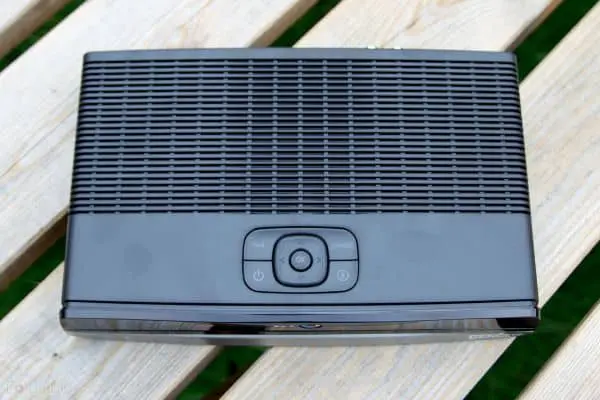 Switch the TV box on and off to restart it. To make sure it's operating, look for a red light on the front panel.
Hold the down arrow button on the back of your TV box for five seconds. 'Enter Maintenance Mode Y/N' should appear at the end of the screen.
As soon as you see the label, press the power button.
Then comes the maintenance mode. To complete the reboot, select Factory Reset while keeping recordings.
Through the Menus
Please note that you will lose all of your recordings if you choose this alternative. Follow these steps to reset the menu option:
To access the main menu, press the Home or YouView button on your remote control.
Choose Settings, then Information & Reset, and afterwards Factory Reset once in.
There will be a warning shown. If you want to proceed, simply use the remote control to enter the numbers given. Alternatively, you should cancel.
After completion, set up the screen again. You're done if you just follow the directions.
Will reset delete your recordings?
Unfortunately, you will lose all of your recordings if you select the reset option. Use this method only if all other troubleshooting options have failed.
BT Box still not working?
If the troubleshooting techniques and subsequent reset have not resolved the issue with your BT Box, we feel your device has major problems. It is preferable to contact the company and place an order for a new box.
How to get a replacement BT YouView box?
Call customer service at 0800 111 4567 and explain the problem to acquire a replacement YouView Box. Verify to see if you are qualified for a free replacement under the contract's conditions.
Conclusion
BT YouView Box problems can annoy you while you are watching your favourite shows. You can use the basic troubleshooting methods to solve the issue with the Box. The general issues can be resolved by rebooting the device or checking the internet connection. Regularly checking the cords and their connection will reduce the chances of these issues. If you are seeing pixelated pictures, then you can go to the Settings menu to improve the quality of the picture. Moreover, if the problem is with the remote, you can check the batteries. If everything else fails, reset the remote.
If you have any questions, you can ask in the comments section below.
Read More!