McAfee is an old workhorse in the cybersecurity stable with pioneering products dating back to the 1990s, including antivirus and firewalls. While times change, some things, such as cyber dangers, increase. McAfee Web Gateway Cloud Service is a cloud-native web security platform that aims to win you over with a judicious blend of powerful security and cost-cutting capabilities.
Defending against sophisticated web-based threats necessitates advanced technology, but it does not have to be expensive or complicated. Web security delivered via the cloud provides security teams with the same advanced threat protection as on-premises appliances without the cost of hardware or the resources required to maintain it. The cloud becomes the persistent point of contact for devices and users as they travel as more web access occurs beyond the network boundary. Creating security from the endpoint out is more effective than building security for traffic flowing into a single location. By combining access control and threat protection for the Cloud and the Web, your employees can be more productive while maintaining a secure environment.
Security Features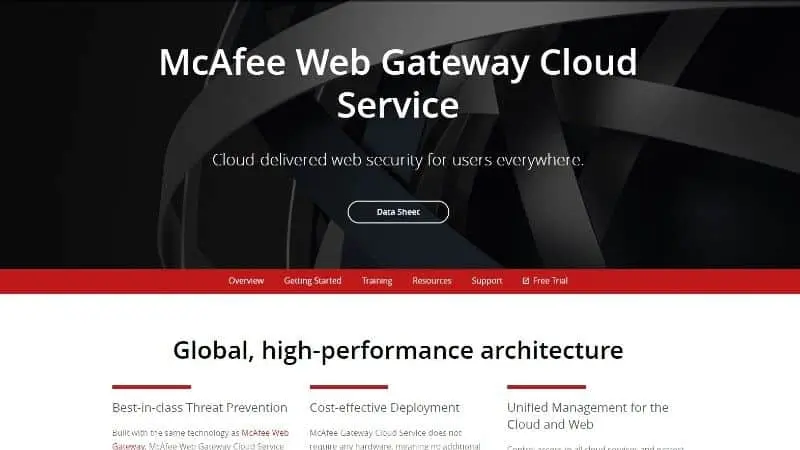 Suppose we consider the mainstay of present anti-threat measures, old-school URL filtering, and signature-based security approaches. McAfee Web Gateway Cloud Service seeks to reinvent the wheel. Using McAfee to manage threats and targeted attacks requires relying on endpoint security based on zero-day prevention and fileless malware filtering. This means the emulation of files, HTML, and JavaScript that should prevent threat factors from accessing your assets in the first place.
The goal is to provide cost-effectiveness without sacrificing security. Because a proactive strategy for dealing with malware should reduce the number of times your security perimeter has broken, you must engage in damage control.
How does McAfee Web Gateway Cloud Service work?
Firstly, McAfee Web Gateway Cloud Service has one more trick. It eliminates the need to purchase and maintain security-related hardware. The McAfee Web Gateway is a cloud-native technology that is accessed from anywhere and is managed by the provider. This eliminates the need for a separate IT security staff to do this duty, and if you already have one. Consumption of its knowledge and experience to better use in other areas.
McAfee Web Gateway Cloud Service benefits from its natural integration. McAfee Cloud Threat Detection technology comes with providing advanced threat analysis for every cyber threat that tries to bypass its defenses.
This is especially important if you're dealing with an increasing volume of encrypted traffic that tries to slip by, such as traffic from social media and cloud apps. McAfee Web Gateway Cloud Service will decrypt and check this traffic to safeguard you.
This does not imply URL filtering remove from the security features list. It has merely been re-polished and is now equipped with allowlists, blocklists, and categories based on the risk appraisal system. McAfee Global Threat Intelligence will do the majority of the work. It will shift through numerous websites and assess their behavior in their propensity to harbor harmful content.
URL filtering turns into a collection of custom policies with ease. You can build for individual and grouped websites, apps, and file kinds. This extends beyond security applications, as you can utilize McAfee's access protection system to block or disable access to any information that you deem unproductive for doing business activities. You can have your security cake and eat it, too, if you do things this way.
McAfee Web Gateway Cloud Service Usability
When it comes to McAfee Web Gateway Cloud Service use cases, the service's value proposition centers on empowering users to face global cyber-security threats head-on, with the added benefit of cloud-based deployment flexibility.
This package is the best approach if your workforce is highly mobile and remote. To ensure that their access to corporate resources is consistent and secure. All of their activities are monitored by a cloud-based security engine. As a previous discussion, URL filtering makes your workforce more productive even while working remotely by blocking access to questionable content.
When compared to traditional backhauling options or the usage of VPNs running a cloud-native architecture of this sort can save you a few bucks. These alternatives will not only rob you of your money. They will also function poorly when compared to McAfee Web Gateway Cloud Service. Finally, any IT resources you've kept on hand to maintain some order and security will help your behalf as all of your maintenance concerns will (literally) vanish into the cloud.
Defend Against a Wide Range of Threats
Advanced malware and tailored attacks that circumvent basic safeguards are a constant source of frustration for security professionals. This will deplete resources and require continual "firefighting" in order to keep up on endpoints repair. This McAfee Web Gateway Cloud Service, unlike classic URL filtering & signature-based methods for web threat prevention, protects endpoints against zero-day & fileless malware by simulating files, JavaScript, & HTML in real-time. This enables zero-day malware to be stopped before it can be used. In comparison to URL filtering & signature-based systems, it improves block rates by roughly 20%.
By minimizing the number of malware incidents, security operations benefit from cheaper costs and more resource flexibility. Any remaining suspect content is submitted to McAfee Cloud Threat Detection, our cloud-based advanced threat analysis solution, which is provided as a complementary, natively integrated service alongside McAfee Web Gateway Cloud Service.
Threat Protection and Unified Access Control for the Cloud and Web
Ban Cloud services that pose a high risk, preventing end-users from accessing them and protecting them from data loss and infection. Loud services come in a range of danger levels and are accessed through both regulated and personal devices. McAfee Web Gateway Cloud Service and McAfee MVISION Cloud (CASB) have been combined to provide a single interface for controlling access to all cloud services and protecting against risks that occur within them. With MVISION Cloud performing sanctioned cloud service visibility and control via API and reverse proxy. Also, McAfee Web Gateway Cloud Service monitors and blocks unsanctioned cloud services and web traffic via forwarding proxy. The combined policies give unprecedented cloud management.
Pricing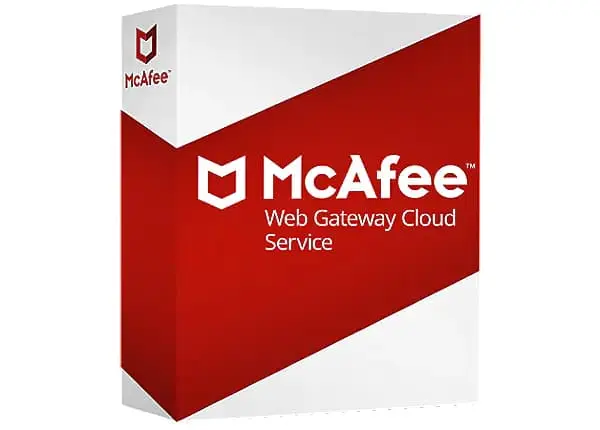 Firstly, we'd like to complete this section with more detailed information. Moreover, you'll need to pay to access McAfee Web Gateway Cloud Service. This will primarily be a do-it-yourself project. You'll need to contact McAfee and explain your situation to get a price quote. However, the good news is that there is a free trial available. Put another way. It is always beneficial to gain a feel for security-focused products like this one.
Conclusion
McAfee is a cybersecurity veteran who has weathered numerous storms over their career. McAfee Web Gateway Cloud Service is a fully competent inclusion in the catalog of currently existing cloud-native security solutions. If introduced to uphold this reputation, it goes above and beyond the call of duty with cost-cutting and flexible deployment options. But it settles the security component that requires as a standard today. Given the alternatives, that will suffice for many people, and with good cause.
Read more!