With time, the style of listening to music has changed drastically. The latest trend of music streaming subscription services is taking over individual album purchases. With so many options to choose from, it sometimes becomes difficult to choose a good music subscription service. Here is a guide to select the best streaming music service for you to choose from.
For the Apple fan: Apple Music
If you're someone who likes to go for Apple in every area, then Apple Music is for you, especially if you own a HomePod. Apple Music is the subscription service for Apple users. With this streaming music service, you will get more than 45 million songs, plus Beats 1 Radio, Apple's exclusive DJ-delivered music, on each of your Apple devices. This works with both wi-fi and cellular data, or you can simply download music for offline listening. Moreover, Apple Music creates personalized playlists based on your music tastes for you to enjoy.
Apple Music costs $4.99 per month for qualified students, $9.99 per month for individuals, and $14.99 per month for the family plan, which supports up to six different users.
The multi-platform user: Spotify Premium- Streaming music service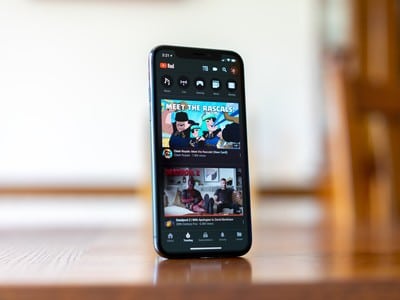 Some might say that Apple Music and Spotify are the same in their contents. But, the extra benefit that Spotify has is, it is supported on more devices, including different smart speakers and some gaming consoles and smart TVs. With Spotify Premium you can listen to millions of songs, specially curated playlists and also enjoy the smart recommendations based on tracks you've liked, and much more.
But the best part is, Spotify is a great platform for finding celebrities and people who create their own playlists to suit your listening desires. If you are looking for a specific genre of music, someone's probably made a playlist for that. Moreover, Spotify's free tier offers the same content, but with some restrictions, like you have to listen to songs in shuffle-play mode and you can't listen offline.
Spotify costs $4.99 per month for qualified students and includes a subscription to Hulu, $9.99 per month for individuals, and $14.99 per month for the family plan, which supports up to five people (who reside at your same address).
For Amazon Prime subscribers: Amazon Prime Music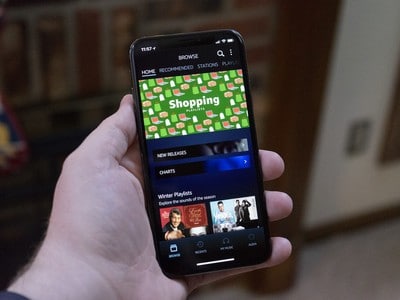 If you think that Amazon Prime is quite costly, note that it's still worth the ever-increasing price. Although, it is if you consider getting $10 per month of streaming music included with everything else it comes with. With almost two million songs in its catalogue, Amazon Prime Music is a streaming music service that has everything you can ask for. Also, with any Alexa-supported device, like an Echo smart speaker or Amazon Fire, you can ask Alexa to play something for you. Also, you can create your personal playlists ad-free and with unlimited song skips with Prime Music.
So if you've got Amazon Prime, everything comes under that. To get a little more control over the songs, you can upgrade to Amazon Music Unlimited for $7.99 per month (or $79 per year) on top of your Prime subscription or $9.99 per month if you don't have a Prime subscription. If you are a Prime subscriber, you also get an option for a family play for $14.99 per month (or $149 per year) for up to six members.
For indie fans: SoundCloud Go- Streaming music service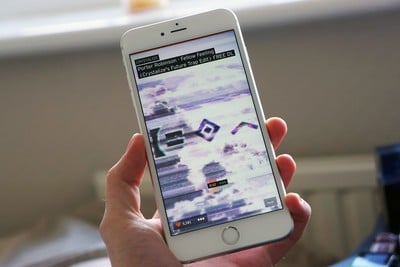 Discover the undiscovered with SoundCloud. It's a user-based platform that allows artists to upload their own content to share with the world. In SoundCloud, you can find demos, live tracks, spoken word, podcasts, and much more. Although it's just not about the lesser heard songs, you'll also get new and previously unreleased music from artists as Panic at the Disco, Childish Gambino, Juice WRLD, and more.
Want to connect with your favourite artists? SoundCloud is your best way (other than Twitter). Moreover, with SoundCloud, you will be the first to discover new songs. So, you can easily become the trendsetter with your friends. SoundCloud is free for everyone, but if you don't have wi-fi, you should consider its "Go" plan. For $4.99 per month, you can download songs, playlists, and albums for offline listening. Also, you get everything ad-free. Although if you use SoundCloud quite a lot, you can add $5 per month to that for SoundCloud Go+, which includes an additional 30 million exclusive premium tracks not available without this tier.
Just letting the music play: Pandora Music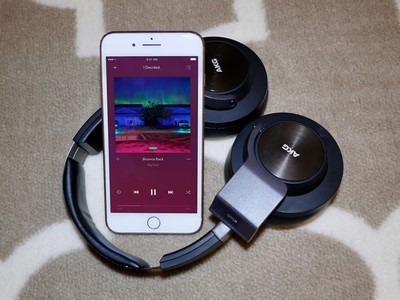 Pandora is the forefather of online music streaming. With a beginning like a radio-style shuffle-play service to generate on-going music based on artists and songs, you searched for. For instance, if you search for Metallica, you'd create a station of music that included songs with heavy guitar riffs, fast beats, and deep singing (or something similar). But with time, it has developed into a fantastic on-demand streaming service but still has its roots in the original radio-style station building features.
Pandora has two paid tiers, Pandora Plus and Pandora Premium. With Pandora Plus, you can create an unlimited number of personalized stations and download up to four of them for offline listening. Moreover, you'll also get unlimited skips and replays of songs and ad-free listening. Whereas, Pandora Premium gives you the ability to search for and play songs on-demand, as well as create your own playlists with songs you choose to include.
With Pandora's Music Genome Project station creator you can just sit back and relax. Also, if you listen to the same station daily, it would still be different, the songs will be different or at least play in different orders every time. You can enjoy the songs without having to make any complicated decisions about what you should listen to next. You can get Pandora Plus for $4.99 per month (or $55 per year), Pandora Premium for $9.99 per month (or $110 per year), or Pandora Premium Family for $14.99 per month (or $165 per year).
For audiophiles: Tidal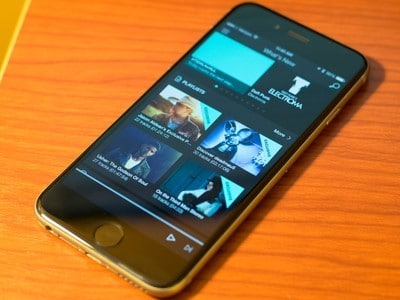 At the very beginning, Tidal was the first service that offered highly accurate digital music streaming. Through its Master Quality Authenticated technology, subscribers could stream the highest possible audio with uncompressed, lossless music files. It's basically like listening to CDs in a wi-fi streaming music service format.
Since then Tidal is famous for having exclusive tracks by some of the most popular artists in the world, like Beyoncé, Rihanna, and Jay Z. Not only this, you can also enjoy video content and not just music videos, but interviews, keynotes, and roundtable chats by some of this decade's biggest stars.
You can subscribe Tidal Student Premium for $4.99 per month, Military Premium for $5.99 per month, Premium for $9.99 per month, Student HiFi for $9.99 per month, Military HiFi for $11.99 per month, Family Premium for $14.99 per month, HiFi for $19.99 per month, and Family HiFi for $29.99.
Playlist crafters: Deezer- Streaming music service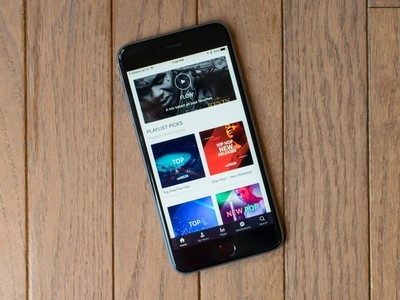 Deezer is also famous for CD-quality uncompressed lossless music files with a high-fidelity stream at 16-bit rates. Having deals with some high-end speaker makers, like Bang & Olufsen and Sonos, Deezer connects you directly for FLAC listening directly. With Deezer, you can download music for offline listening, browse curated playlists, and even make minor adjustments to your listening experience with the built-in equalizer.
Moreover, you can create personalized playlists from your favourite songs, import your personal music collection, and get high-quality streaming. Though Tidal and Deezer have similar streaming music quality features, the advantage Deezer gives you is although it has less exclusive content, but has more genre variety.
Deezer's standard audio plan is also only $9.99 per month for an individual plan or $14.99 for a family plan. There's also a student plan for $4.99 per month and a HiFi plan, which features those CD-quality songs for $19.99.
If you only listen to music on mobile: iHeartRadio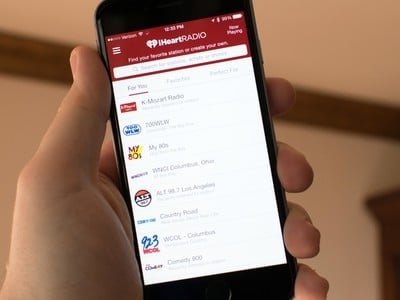 At first, you might think that iHeartRadio is a station-based music streaming service. But there is more than what catches the eye when you subscribe. There are two tiers to iHeartRadio's paid service: Plus and All Access. Plus you can play any song on demand and skip songs as often as you like. You can also save songs to existing playlists and replay songs.
With the All-Access plan, you can enjoy offline listening, custom playlist creation, access to more on-demand music, and custom playlist creation. Although Offline listening, is only available for your mobile. If you're in the car or constantly travelling, then iHeartRadio's collection of content is best for you. The Plus subscription costs $4.99 per month while All Access costs $9.99 per month.
Conclusion- Best streaming music service
With so many options to choose from, it is quite easy to get confused. With Spotify Premium you get a wide range of content and it can be used on different devices, like smart speakers and some gaming consoles and smart TVs. But if you are already a Prime member of Amazon you get everything you ask for in the Amazon Prime Music subscription. If you own any Alexa-supported device, like an Echo smart speaker or Amazon Fire, you can ask Alexa to play something for you. But if you want to go for songs that are yet undiscovered, then SoundCloud is for you. Artists can even upload their work on this platform and you can also connect with your favourite artist.
Which streaming music service is your favourite? Tell us in the comments section below.
Read More!