The top Realme phones should satisfy your demands if you're seeking a great mid-range or budget smartphone. The brand is known for including essential features in its devices that do not cost a fortune.
Since introducing its first phone in 2018, Realme has grown from strength to strength as a smartphone up-and-comer. It entered the European market not long after its first introduction and has quickly established itself as one of the most intriguing companies in the industry.
Realme phones are known for having outstanding and best specs and features at affordable rates.
It has a few phone lines, the most popular of which being the Realme GT line, which debuted in 2021 and most recently included the Realme GT 2. Around the same time, the business released the Realme 9 Pro.
Realme also has a number of low-cost phones in its numbered range. The X line was once available, but the GT family has now taken its place.
In 2022, Realme has grown to be a very successful phone manufacturer, with some excellent options on the market. If you look over the list of the top Realme phones, you'll be surprised at what you can get for the money. Each entry provides technical specifications, advantages, and disadvantages.
Realme GT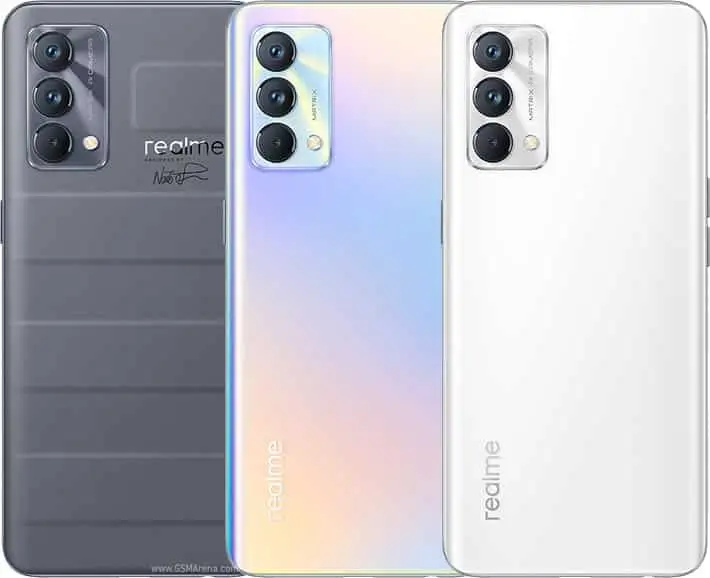 The Realme GT comfortably earns its spot as the company's flagship handset, and it'll undoubtedly be one of the year's highlights. It's a fantastic way for Realme to introduce its newest smartphone series, also known as the GT line.
The Realme GT features a top-of-the-line Snapdragon 888 processor, super-fast 65W wired charging, a striking faux-leather back with a black stripe, and a tiny, easily-portable body.
The Realme GT's inexpensive pricing, which places it squarely in the low-mid-range, is the true clincher. That more than makes up for the phone's one or two minor flaws, which include its proclivity for overheating and the presence of a few bloatware apps out of the box.
Realme 9 Pro Plus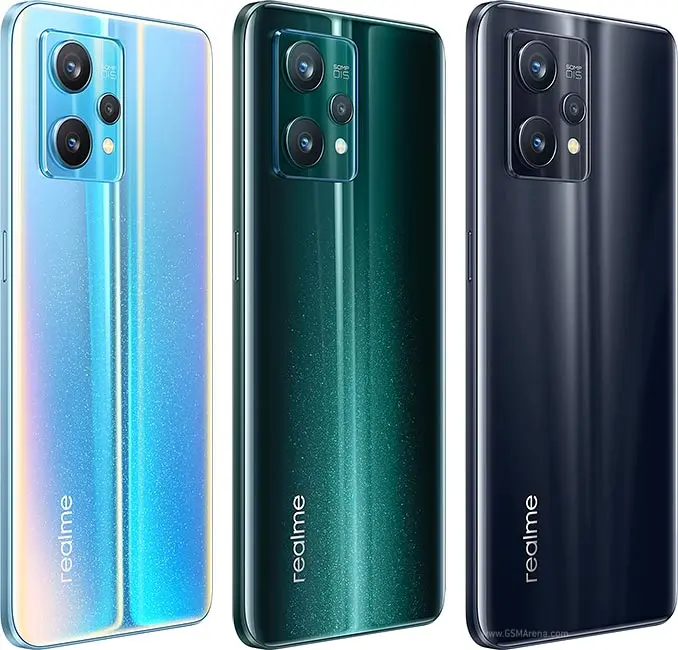 The Realme 9 Pro Plus is an inexpensive phone with several surprising qualities. It has two distinct talents. The fingerprint scanner has a heart rate monitor built-in, but it's concealed amid the options. Its back, which changes colour in the sunlight and is positively eye-catching, is even more noticeable.
Aside from that, it boasts above-average performance for the price range, as well as a camera that excels in low-light situations. The 50MP main snapper, 8MP ultra-wide, and 2MP macro do a good job of providing vivid and bold photos with the rest of the time.
It's all really good for such a low-cost phone, and the Realme 9 Pro Plus is well worth your consideration.
Realme 9i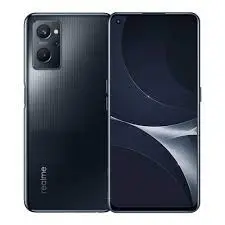 The Realme 9i is the cheapest phone in the company's 9-series, designed to appeal to budget shoppers – albeit it's still pricier than the C-series.
The 9i lacks 5G and, unsurprisingly, performance is limited, but there's a lot to enjoy here. For one thing, the design is quite good, and the battery life, like that of most low-cost Realme phones, is quite good. It's also nice to see 128GB of storage provided as standard, which isn't typically the case at this pricing point.
Realme 8 Pro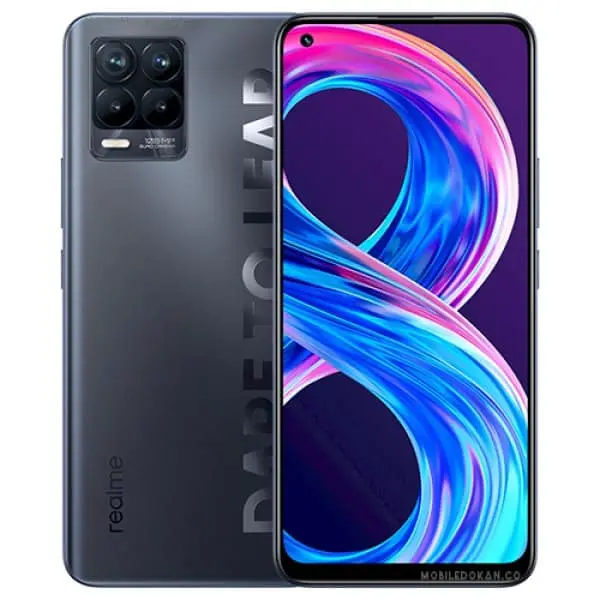 The Realme 8 Pro is a terrific pick if you're searching for a great cheap Android phone; it's the top-end member of the company's 2021 numbered series, which are normally Realme's most economical handsets.
The Realme phone is the budget-friendly and cheerful alternative to the bulky handsets that clog up this market category. It also boasts a super-high-resolution main camera, lightning-fast charging, and a textured plastic rear that is nice to grasp.
It isn't perfect for everything; if you need a huge display, 5G, a high-refresh-rate screen, or the very most processing power, it may fall short. However, if you simply require a functional budget phone, it is an excellent pick.
Realme GT Master Edition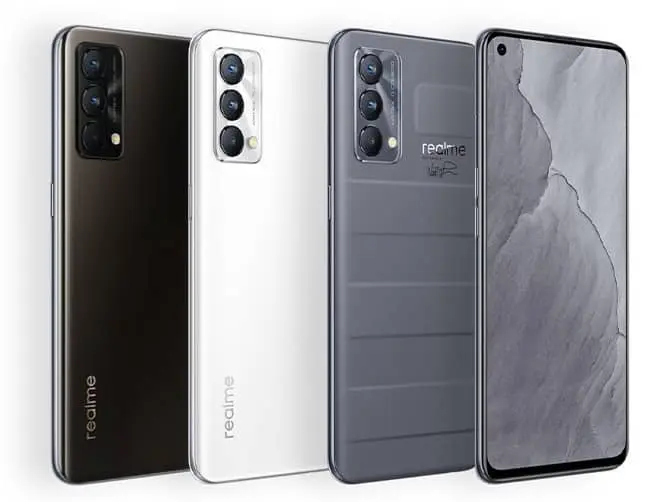 The Realme GT Master Edition, the second member of the family, retains parts of the original GT's specifications but cuts other shortcuts, resulting in a reduced price. But don't be fooled by the moniker; this isn't the series' master.
The GT ME has a somewhat inferior chipset, a smaller battery, and a less appealing design than its sibling, but it is also significantly less expensive. It's a good choice if you enjoy the GT's design but don't require all of its high-end features.
Realme C35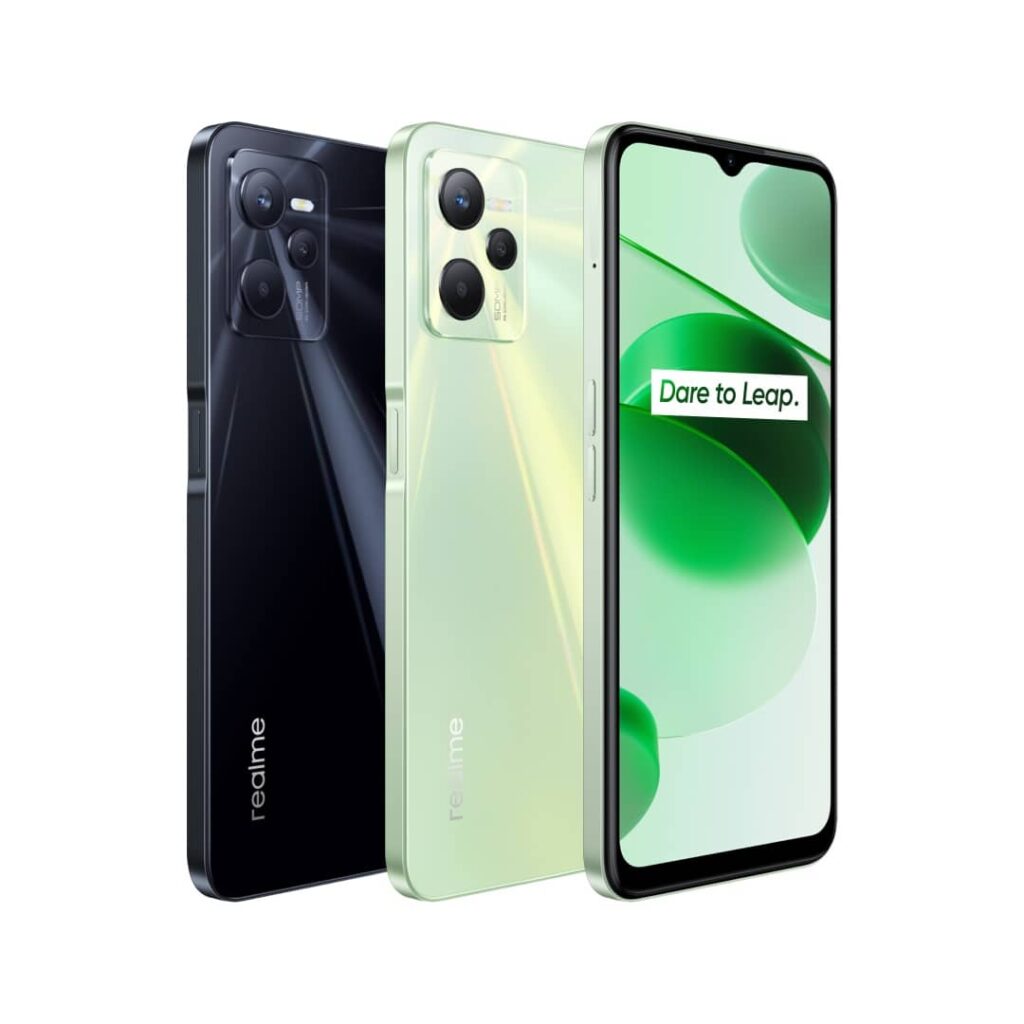 Realme has done it again with the C35, giving more than you'd want for less than you'd expect.
Despite being one of the company's most affordable phones, it nonetheless features a Full HD display, a 50MP main camera, and a beautiful, distinctive design.
Of course, there are limitations. The phone's performance is rudimentary, with some stuttering as you use it, and there's no 5G. While the display is set to a 60Hz refresh rate, the battery life is adequate; nevertheless, some other cheap models do better.
Even so, few phones this inexpensive offer this much.
Realme GT Neo 2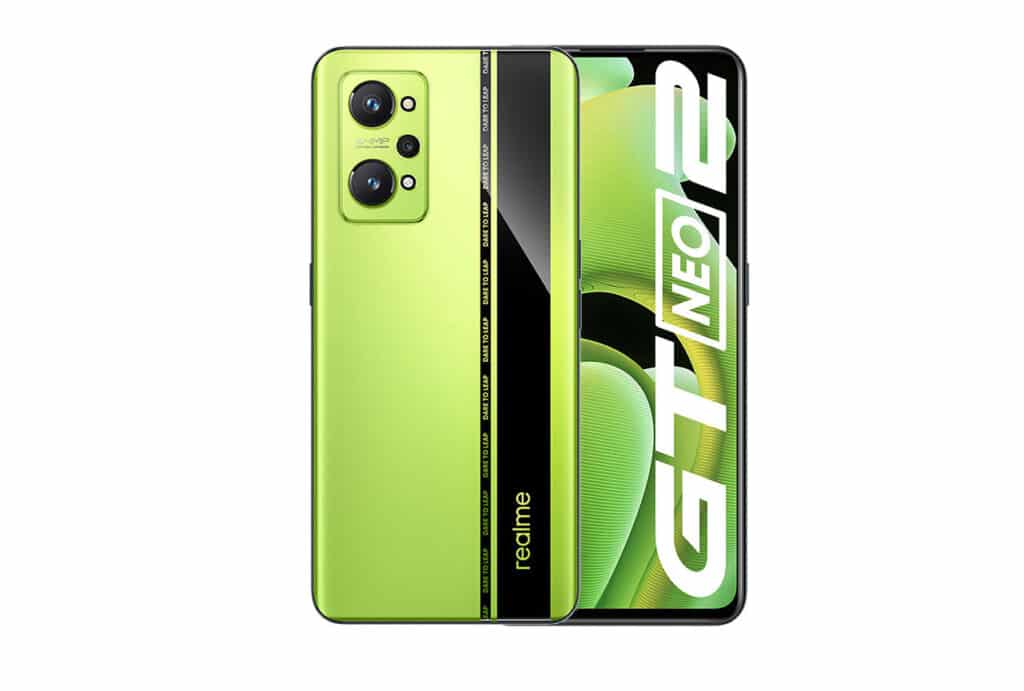 The Realme GT Neo 2 is a refined version of the GT that costs approximately the same but has a few different specs.
The chipset has been downgraded to the (still superb) Snapdragon 870, but the screen panel has been upgraded, the battery has been increased, and the design has been modified.
The 65W wired charging is as quick as ever, but the camera system remains very basic – anticipate a good primary camera, but don't get your hopes up for the ultrawide and macro cameras.
Is Samsung the owner of Realme?
Realme (stylized as elme) is an Android smartphone brand created by Realme Chongqing Mobile Telecommunications Corporation, Ltd., a Shenzhen-based manufacturer. It was formed on May 4, 2018, by Li Bingzhong (also known as "Sky" Li), a former vice president of Oppo.
Which Realme is the best for photography?
The Realme 8 is the greatest Realme Camera Phone, with a Mediatek Helio G95 (12 nm) processor, 4 GB LPPDDR4x RAM, and 128GB (UFS 2.1) storage.
Is Mi superior to Realme?
Realme phones have a better camera and customer service, but Xiaomi is the better overall pick due to its slightly stronger specs and battery. Their large market share allows them to offer superior products at reduced prices, making them a particularly appealing option for budget-conscious customers.
Conclusion
With the great sensor and powerful ISP, Realme phones have created Ultra Nightscape Video, which improves light sensitivity while applying noise reduction and colour boost algorithms to produce brighter and more clear night videos that are beyond the human eye's ability to see.
With its trendsetting design, young team members, and simplified focus on inexpensive AIoT devices ranging from smartphones to smart TVs, Realme phones have successfully stood out in a highly competitive industry and continue to meet consumers' expectations.
Realme phones aren't bad, especially for a budget phone with so many options. They are a direct competitor to Xiaomi's Redmi phones, therefore they place a premium on cutting-edge technology, a superb camera, and a powerful processor. In terms of durability, these phones will last more than two years under normal conditions.
Read More: