All hail to technology, it's easier than ever to find a missing phone, locate a lost car in the parking lot, and even track packages and food deliveries. But what about keeping up with kids? Now, more than ever, parents want to be able to stay in touch with their children throughout the day and be able to verify that their children arrived safely at school, made it home okay in the afternoon, and are safe while they're out playing and visiting new places. Despite that fact, many parents aren't ready to give their children access to a mobile phone. The next best thing is a GPS tracker for kids.
So, the best GPS tracker for kids can come in handy if classrooms have re-opened where you live. Clip a kid-friendly tracker to your student's backpack, and you'll always know their whereabouts, especially as they traveling between home and school. And these days, it's nice to have at least one less thing to worry about. Let's see what exactly is GPS Tracker?
What is GPS Tracker?
GPS Tracking refers to a Global Positioning System. It entails a network of 24 satellites in orbit and devices on the ground that can establish a person or object's location on Earth with astonishing precision. GPS Tracking tracks three separate data sets: positioning, navigation, and timing. Originally created for military use in the 1960s. In 1983, GPS became available for public use, and the technology has only grown from there. Today, it's in everything from precision military maneuvers in foreign lands to kids playing mobile phone games in your neighborhood.
Now you might wonder how does this thing work or wha goes inside? Have a look at the proccess that is going on inside.
How Does GPS Tracking Work?
GPS requires the use of many satellites orbiting the Earth. These satellites continually broadcast their locations and status above us. This is continually monitored by the GPS Master Control Station, as well as other tracking and monitoring stations here on the ground, to ensure accuracy and proper function. The Master Control Station is also responsible for maintenance and correction, should anything go wrong.
A GPS device on Earth receives these signals, interpreting each one's unique data. By mapping the locations of four or more satellites in relation to the tracking device, it can triangulate its exact position in three-dimensional space. More satellites are often used to validate data and provide a more accurate location reading.
What is GPS Tracking Used For?
You're probably familiar with some of the most common uses for GPS technology. Also, there are others you may have never considered. GPS is an important part of all sorts of operations, from the military to our first responders, to commercial and personal use.
Now you might be thinking about how can you decide which GPS tracker is best. Also which factors one should consider before selecting a GPS tracker. Let's get started on how you can choose which one is best.
How To Choose The Best GPS Tracker For Kids?
Checkout Factors that should be consider before selecting The Best GPS Tracker.
Features: Look at which devices are beyond the basics and how those features are implemented. In addition to tracking location, many GPS devices offer a multitude of features. That includes one- and two-way calling and the ability to set up geofenced zones that alert you when your child has left a designated area.
Performance: Go for a GPS tracker that accurately displays a person's location, with frequent updates when he or she is on the move.
Design: Considered the size of the GPS tracker and whether it is something a child could easily carry around. Also, look at durability i.e. could the device withstand rough-and-tumble trips to the playground?
Ease of Use: Select devices that are easy enough for a small child to use. Also, ones that wouldn't give fits during the setup and activation process.
Price: GPS trackers include the cost of service in the initial price tag. Such as offering the first year of service for free. Always consider what each GPS tracker will cost you on a monthly basis. Also, whether you're required to sign a service contract. In addition to paying upfront for a GPS tracker, there are monthly service fees.
Security: Check what security protocols your GPS tracker follows. And when setting up the device, make sure to change any default passwords or user names.
TIP: Make sure to activate your GPS tracker in as wide of open space as possible. Don't start from inside a building. Trackers hate being enclosed, especially at the beginning.
Here, we're breaking down the top GPS trackers for kids we think are best from the rest.
Lil Tracker GPS Tracker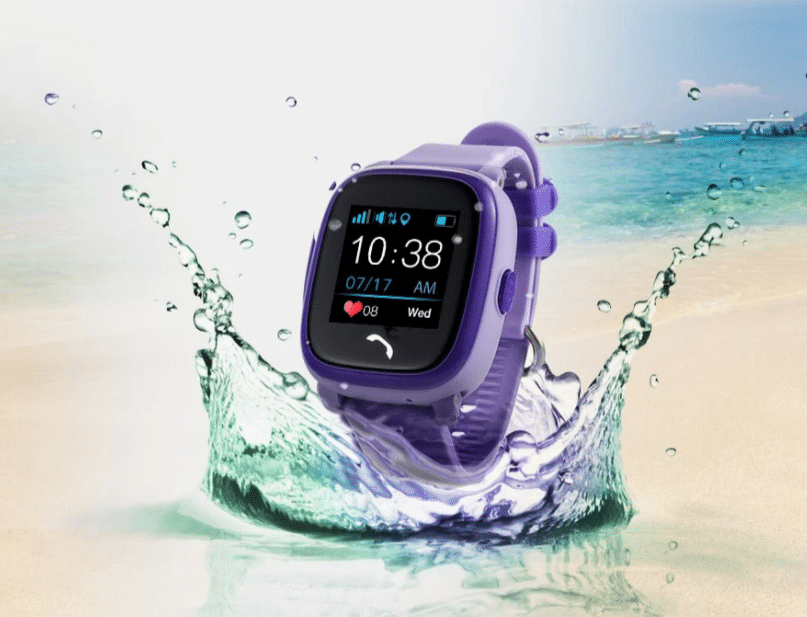 The Lil Tracker is a full-featured GPS watch aimed at kids, but it may be a little too full-featured once you get a look at the app. You have to provide your own SIM card, but that enables GPS tracking, as well as two-way voice calls, texts, and one-way calls in which you can just listen to what's going on at your child's location.
It makes different GPS tracking devices, including a classic version and one for seniors. In addition, it is waterproof, lightweight, and durable and also comes in various colors. Also, includes a camera, which your child can use to snap photos. Battery life depends on how much you use the device, of course, but the Lil Tracker is designed to last 12 hours. One thing is to bring-your-own-SIM model means you can shop around for cheap service. Your carrier may be able to add a SIM for this to your family plan, so check with them first.
The sound quality is only so-so, but it is good enough for a quick check-in. But when indoors and speaking right into the watch, the call sounded a lot better. Most probably Parents use the app to call the watch, and they can hear what's going on around it, but the watch doesn't ring or make any indication that someone is listening in. Plus, You might need to charge this product nightly, depending on its actual usage. Lighter use could keep the battery going for two to three days. Moreover, it can be used by both Android and iOS users. GPS tracking product for kids because of its reasonable price and a long list of features.
Jiobit GPS Tracker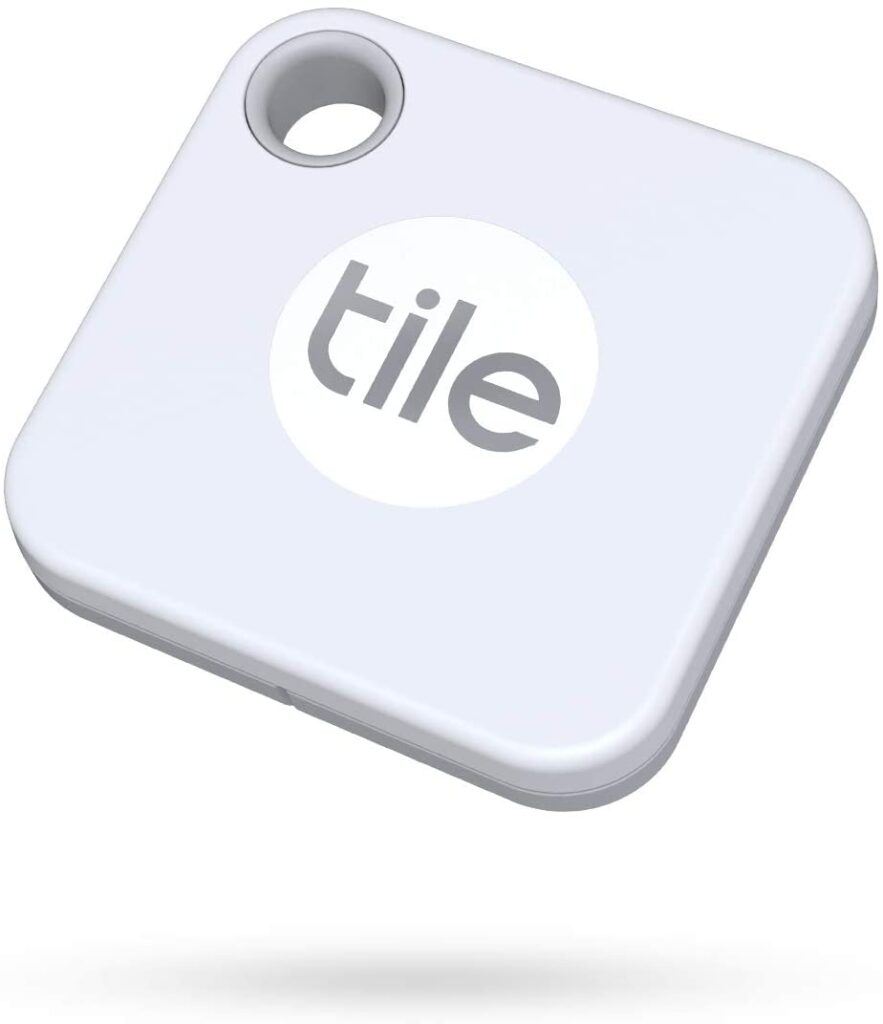 The Jiobit tracker is a tiny tracker with huge capabilities. It uses cellular, Bluetooth, Wi-Fi, and GPS tracking technology. The device can provide departure and arrival notifications, track your child's location in real-time, monitor designated safe areas for your child, pre-set proximity ranges, and notify you when your child is too far away, and it's fully waterproof with multiple colorful sleeve options available so kids can customize it. The Jiobit also has a longer-lasting battery than most other GPS trackers–it can go an entire week without being charged!
It comes with no screen, microphone, or speaker, the Jiobit feels very durable. Also, shock-resistant and waterproof with an IPX8 rating. If you threw it on the ground, stepped on it, and left it on the driveway during a rain shower, it will still be kept working just fine. The best part for parents is how the Jiobit app for iOS and Android lets you know not only where your child is but also who they are with. Also, it comes with multiple wearing options, a one-week battery charge, and government-level encryption.
Even better, you aren't notified when your child arrives at or leaves a trusted place with you. After all, you don't need a push notification to tell you that you just picked up your kid from school. But you do want a notification if she leaves school alone or with someone else. Trusted Places are easy to set up in the app, and you can choose to be notified when the tracker enters, leaves or both.
Verizon GizmoWatch GPS Tracker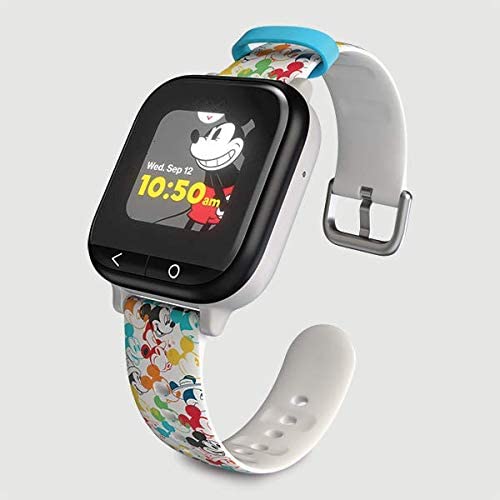 The LG Gizmo is not just a GPS tracker, it's also a step tracker and a smart watch also kids friendly. Allows children to play games and make calls or send messages to up to 10 pre-set phone numbers. It comes with automated alerts and a GPS locator. Also it features a step tracker and on-screen notifications.
It's available in pink or blue, fully waterproof, and has up to four days of battery usage when fully charged. Parents can check their child's location using the GizmoHub. There, they also have the ability to set GPS boundaries for their children and schedule event reminders. As a fun bonus, the Gizmo is compatible with any standard 20 mm watch strap, so it's more customizable than most devices.
Prefectly works for both Android and iOS. The GizmoWatch works with Verizon's 4G LTE network, which requires a $5-per-month data charge. If you're already a Verizon customer, the GizmoWatch is worth considering because of its long battery life, 4G LTE connectively, and low monthly price.It's a great choice for older children who are ready for a device with more capabilities but aren't quite ready for a cell phone.Also, very easy to use and highyly durable for active kids. A bit expensive but worthy of buying.
Trax GPS Tracker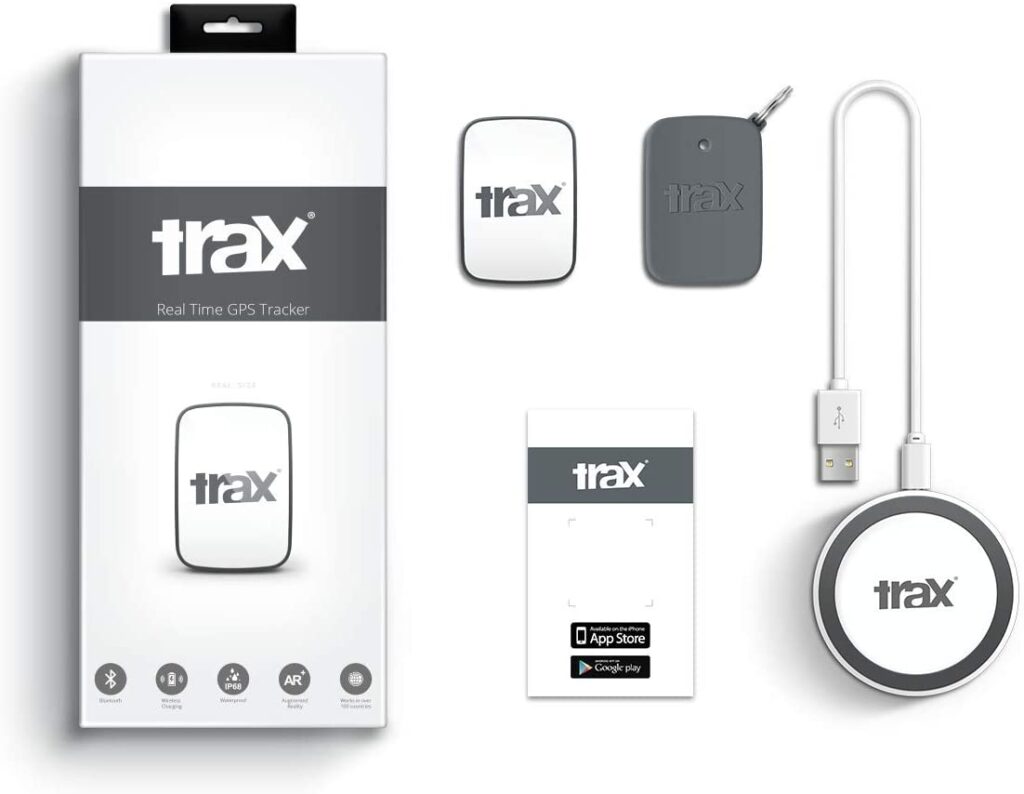 The Trax GPS Tracker has everything parents want in a GPS, and some incredible bonus features they may not have realized they were looking for. It offers realtime tracking and wireless charging in a footprint measuring just 5.5 cm with a weight of 26 grams. Proximity alerts allow parents to set up a perimeter around themselves and receive notifications if their children stray too far. Parents can also get alerts when their kids enter and exit safe zones set up via geofencing.
Offering different versions based on cellular connectivity, it is available through iPhone, Android-based devices, and also through the web. You can keep your eye on multiple trackers at the same time using the same personal account. In addition the coolest feature of Trax is the augmented reality capability, which allows parents to view the Trax device's location via their smartphone camera.
Also, lightweight, durable and can be worn a variety of ways. Moreover, comes with a wireless charging pad for added convenience. These tend to be expensive, although it's nice they're available to buy, depending on the situation. Though Trax includes a built-in SIM card, you'll need to purchase a data plan separately. These are available in 6-, 12-, and 24-month pre-paid increments.
Relay Kids GPS Tracker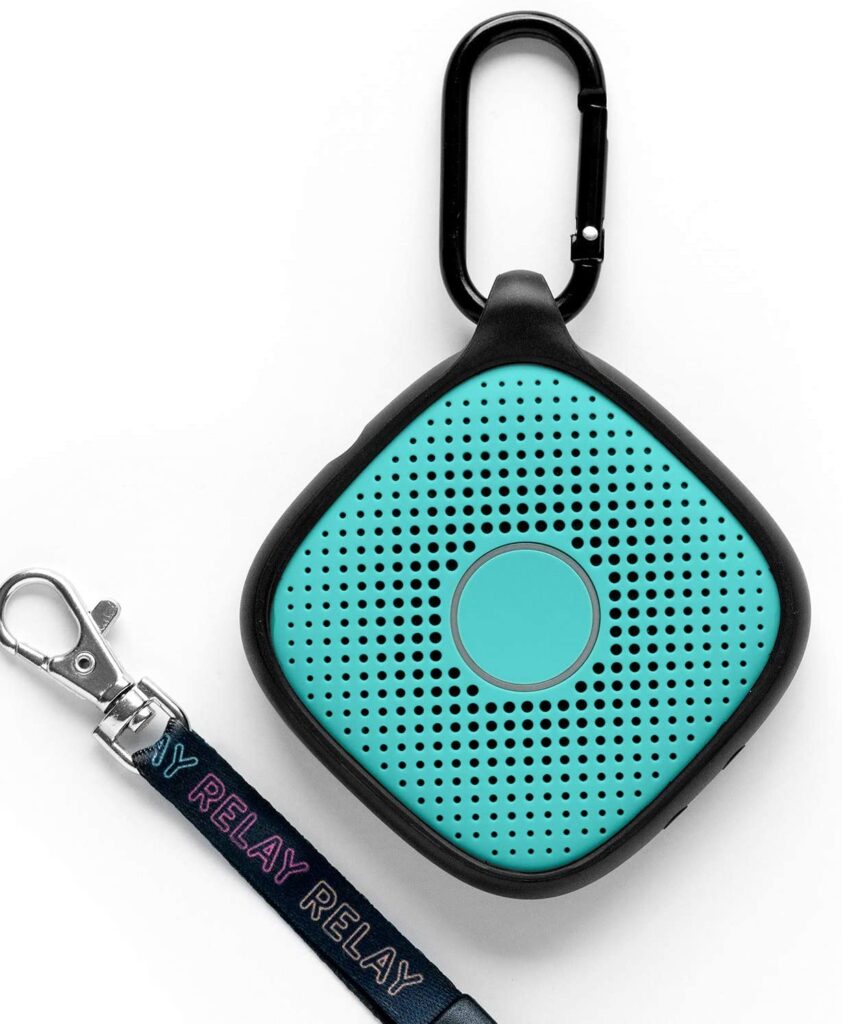 It is a screenless GPS Tracker, so it is more kids friendly. One of the amaizing feature is, it includes walkie talkie which makes easy for parents to communicate with their kids. Also, it includes GPS tracking, geofencing, and SOS alerts. So, with GPS tracking and geofencing, feel more confident letting your child play in the neighborhood.
Relay is the perfect way for parents to stay connected with their kids without giving them a smartphone. With Nationwide 4G LTE service and wifi coverage, you can stay in touch everywhere, just like a cell phone. They have some freedom while you have peace of mind knowing they're safe. No worries of exposure to the internet, apps, or cyberbullying. And with our "Do Not Disturb" mode, you can prevent Relay from going off in class or being a distraction while they're in school. Relay also enables independent play for kids.
In addition, includes a voice assistant for choosing who to contact. Plus, the ability to play missed messages, and send SOS emergency alerts. An additional feature is recently added through a new channel store. These include a music player, chat functionality with non-family members who also have a Relay, a Daily Joke Channel, and more. To use Relay Kids, you'll need to buy a monthly subscription; you can cancel anytime. Most importantly, its available in different colors as well.
Final Verdict
No two GPS trackers are exactly alike, and the kind of tracker you decide to purchase will ultimately depend on the ages and needs of your children and your specific concerns as a parent. While all of the trackers on this list provide important information about your child's whereabouts, some are able to offer more detailed protection, like geofencing, predator alerts, and proximity alarms. These detailed features may be more beneficial to parents of young children or those with special needs, while parents of older children may opt for a more scaled back device with fewer capabilities.
We highly recommend Lil Tracker Kids GPS Tracker Watch. It features a remote monitor that allows you to listen in to your children's surroundings. Also includes real-time GPS, LBS, and Wi-Fi positioning, two-way communication, one-button signal calling, and a built-in fitness tracker. It has amaizng durability and comes along with different color and styles at a reasonable price and ideally suited for younger and older kids alike.
We would like to hear your reviews. Do comment and share. Also do subscribe to stay updated With All The Latest News, Offers, and Special Announcements.
*Price was correct as on 22th October, 2020.