Apple introduced its exclusive 8th Generation iPad 2020 at Time Flies Event September 2020 .This has been the vital product Apple launched to its lineup. Also it provides a low-cost option for people wanting an affordable tablet with exciting features. Here's everything you need to know about the new iPad (2020).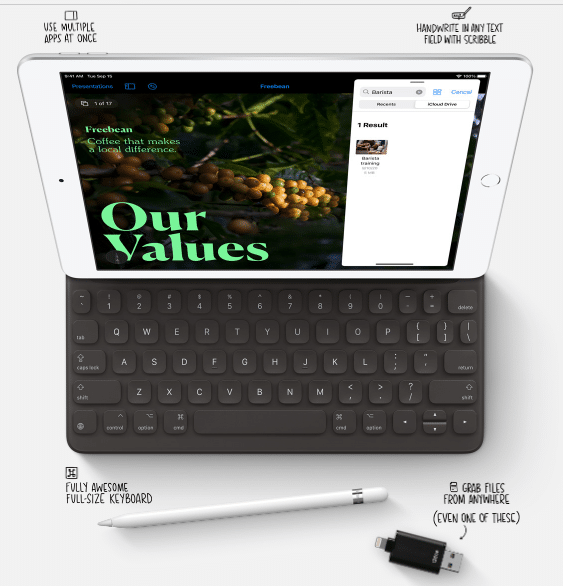 What's same and different ?
Apple last year gave the basic iPad a bigger screen. It gained a 10.2-inch screen with a resolution of 2160 x 1620 pixels. The same screen makes an appearance in the new iPad. There is no change. It is still the Retina display and it is similarly good.
Then there are other key areas. The size is the same. The weight is similar at 490 grams compared to 483 grams for the previous iPad. The design is the same, complete with a plastic strip on top to help in network performance. The 8-megapixel rear camera is the same and sits flush with the sleek aluminum body of the tablet. Talking of the aluminum body and design, that too is the same. Same brushed metal and rounded edges. The 1.2-megapixel front camera is the same. There are stereo speakers. Same. There is the Touch ID, through that familiar round button below the screen.
What's Different then ?
The big change is the A12 Bionic processor instead of A10 Bionic in the previous iPad. The A12 is up to 40 per cent faster, though it won't matter right now. It will matter two or three years from now when Apple will be deciding which iPad to support with its latest iPad OS.
iPad 8th generation 2020 Release Date
Apple brought the 8th generation iPad to market before the end of September 2020, with pre-orders in selected markets in September and retail availability from 18 September.
Spec
Talking about storage ,the new 10.2 inches iPad 8th generation 2020 flashes 32GB or 128GB as before, which is somewhat disappointing. The new model ditches 2016's A10 Fusion processor in favor of 2018's A12 Bionic chip.
This makes it the first standard iPad to tote a Neural Engine, for help with advanced image processing and rendering, improved Siri performance, better AR (augmented reality) experience support and more.
Considering the price it's cheaper than last year's model ,it certainly feels like you're getting more for your money this time around.
The new iPad combines tremendous capability with unmatched ease of use and versatility. With the powerful A12 Bionic chip, support for Apple Pencil and the Smart Keyboard, and the amazing new things you can do with iPadOS 14, now there's even more to love about iPad.
iPad 8th generation 2020 Design
The design in 2020 is the exact same, year-over-year. It still has a 10.2-inch non-laminated 2160×1620 Retina display placed into an aluminum body. The Home button persists as does Touch ID. There are still two speakers on the bottom and a 1.2-megapixel front-facing camera that feels inadequate in our current Zoom-based world.
The rear-facing camera is the same 8-megapixel BSI module has been around since 2018, using a five-element lens that can capture HDR photos 43MP panorama shots, and can film at 1080p with 120 frames per second slo-mo at 720p.
It still features Bluetooth version 4,2, Wi-Fi is still 802.11ac, and Apple's infamous U1 chip is no where to be found. There is still the Smart Connector on the side for use with the Smart Keyboard and the few other third-party keyboards that use the connector instead of Bluetooth. There is also support for the first-generation Apple Pencil which charges from the iPad's Lightning port. But no support for the second generation Apple Pencil.
Battery
iPad 8th generation 2020 features 10 hour battery life. Thanks to the efficiency of the A12 Bionic chip, you can expect up to 10 hours of battery life to keep you going through the day.
Cameras
The built-in FaceTime HD camera and 8MP back camera allow you to snap amazing photos, shoot epic videos, scan documents, make FaceTime calls, and experience AR.
The Pros and the Cons
Pros
Faster processor handles iPadOS better
Supports Pencil and keyboard cases
Faster charger included in box
Reliable, well-iterated design
Solid speed improvements
Great tablet for families, kids, industrial, commercial, or education use
Same design means old cases will work
Headphone jack
Smart Keyboard and Apple Pencil support
20W USB-C power brick
Cons
10.2 inch screen feels cramped with two-app multitasking
Doesn't support Pencil 2 or newer Magic Keyboard cases
Older front-facing camera, still not great for landscape Zooming
Entry-level 32GB storage too low to recommend
Older design
Hassle -Free Tasks
With iPad, getting work done is all hustle and no hassle. Edit a document while researching something on the web and making a FaceTime call to a colleague at the same time. Attach a full‑size Smart Keyboard for comfortable typing. And for tasks that require more precision, support for a trackpad or mouse complements the familiar Multi‑Touch experience of iPad.
Paired with the power of iPadOS, Apple Pencil makes note‑taking with iPad a breeze. Do things like sign paperwork, mark up a document, or sketch out an idea. It feels as natural to use as a regular pencil, but with so much more capability.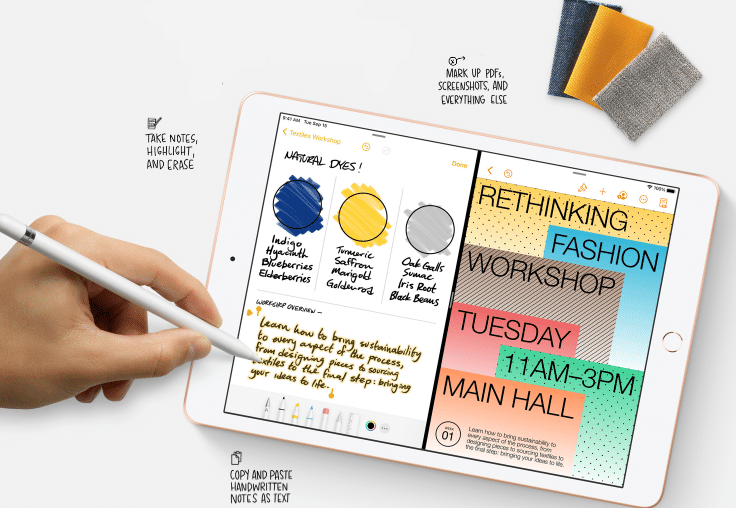 iPad lets you express your creative ideas in so many ways. Whether you're taking notes, designing a logo, or just sketching up a storm, Apple Pencil is the perfect tool to bring your vision to life. It's designed to feel intuitive and let you draw with pixel‑perfect precision.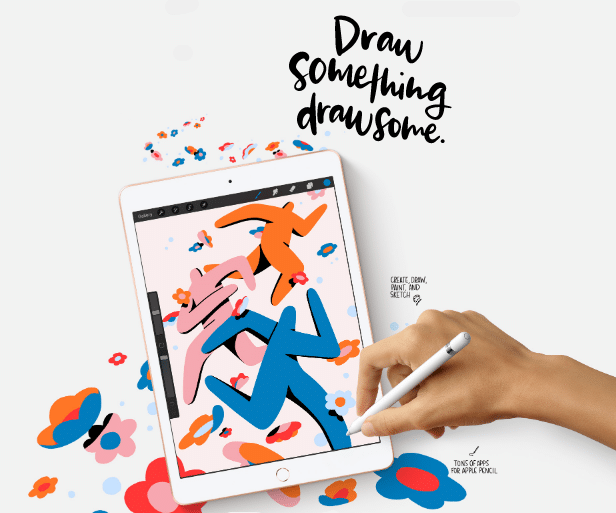 iPad 8th Generation 2020 for Learning
The App Store is the best place to discover apps that let you have a kick on in geometry, learn a new language, and attend virtual classes. You can even use augmented reality to learn something exciting, like watching the history of spaceflight unfold in your living room or making characters from your favorite book literally leap off the page.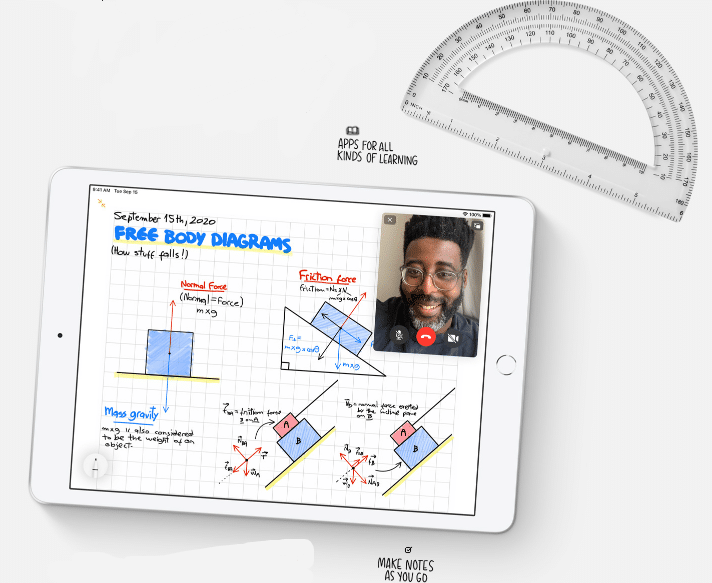 iPad 8th generation 2020 Gaming
The A12 Bionic chip delivers an amazing performance boost, so games are immersive, fluid, and incredibly detailed. And you can pair an Xbox Wireless Controller with Bluetooth, PlayStation DualShock controller, or MFi game controller with your iPad to create the ultimate portable game console. You can also try out Apple Arcade, with over 100 ad‑free games in one subscription. Pair with a PS4 or XBox Controller.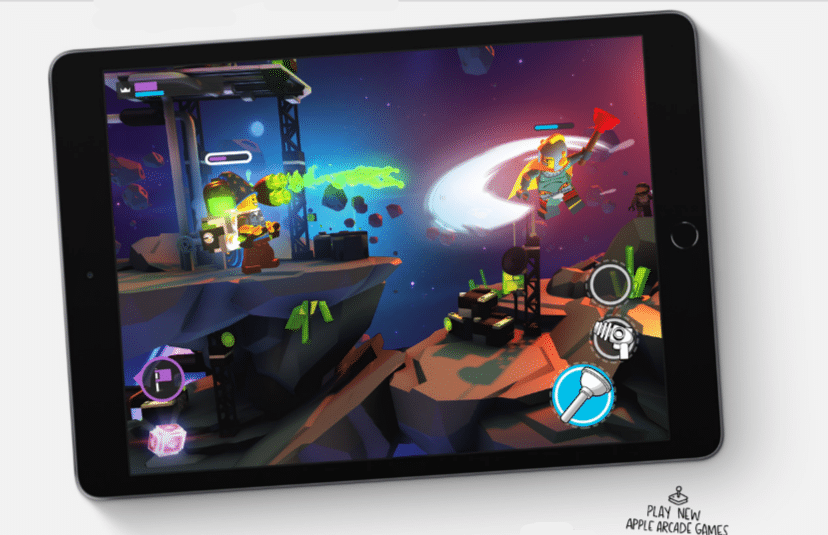 Shoot till you get that perfect shot!
No matter how you capture your photos and videos ,with the 8MP back camera or the FaceTime HD camera on iPad, with an iPhone, or with a digital camera .You will all love to hoot and edit the HD Videos .You'll love editing them on the large, immersive screen of your iPad. Taking benefits of the machine learning capabilities you can now enhance your photos. Once you've got your perfect shot, share it to your social families or send it to friends with a tap.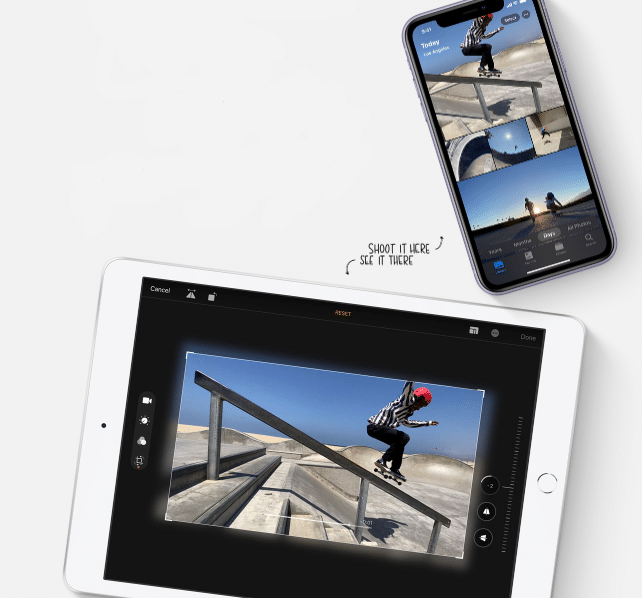 Personalized Home Theater
With the 10.2‑inch Retina display and stereo system, everything you watch on iPad looks captivating and sounds awestruck. You'll have access to popular streaming services, must‑watch shows, and blockbuster movies with the Apple TV app. Plus , it includes 1 year of Apple TV+, streaming service featuring original shows and movies from the world's best storytellers. Now turn your basic home into a theatre goodies.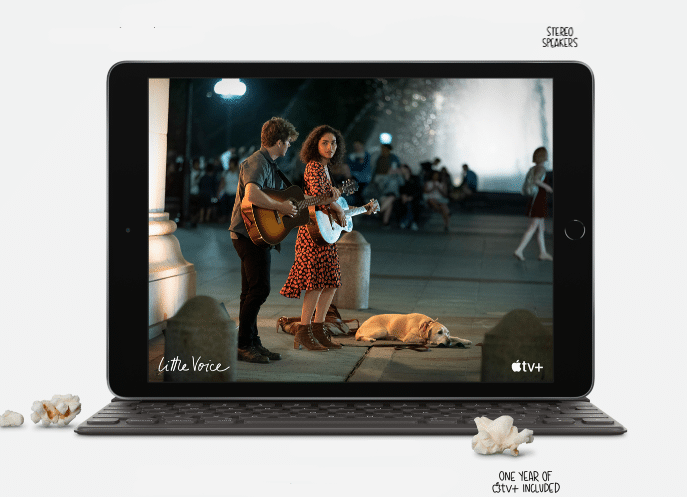 iPad 8th generation 2020 -Your Travel Partner
With thin and light design and fast Wi‑Fi and Gigabit‑class LTE, iPad 8th Gen 2020 is designed to go with you accompanying like your friend . So you can browse the web, download books, and more, wherever you are. And with up to 10 hours of battery life, you can do it all on a single charge. It does everything for you like a confidant.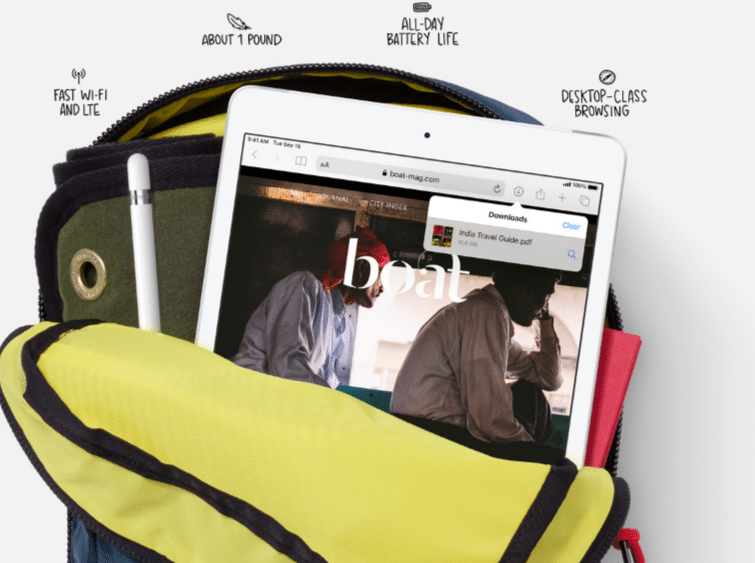 A lot more with iPadOS 14!
Easy breezy Note-taking!
iPadOS delivers a smooth experience that enhances the unique capabilities of iPad. New note‑taking features make handwriting as powerful as typed text, shape recognition makes your drawings more precise, and now you can handwrite in any text field with Scribble.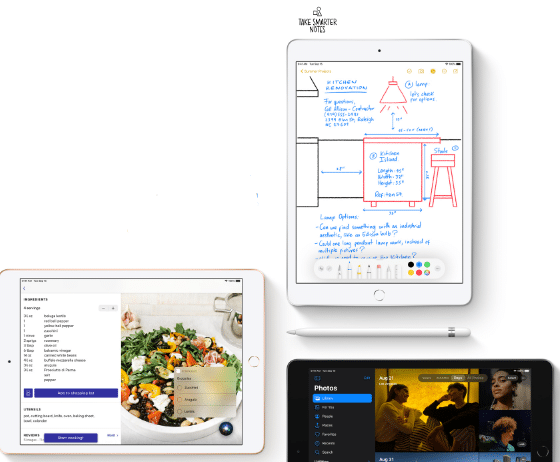 New Interesting Apps
There are over a million apps on the App Store specifically designed for the large display and power of iPad. Make a beat, get a workout in, read the news, or join a gaming battle with friends. Whatever you're interested in, you'll find an app for it.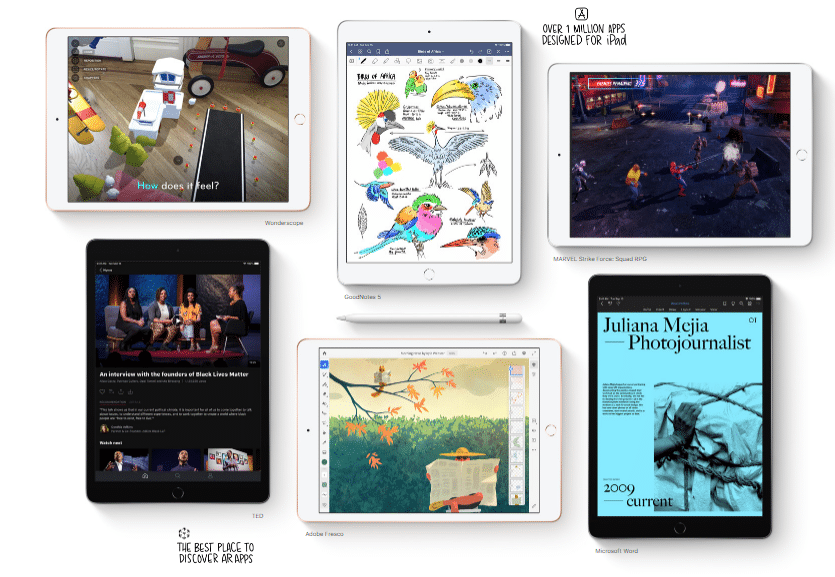 Trackpad and mouse support is the best iPad 8th generation 2020 feature
Just like every other recent iPad, with iPadOS 14 you can connect a mouse or trackpad (or get a trackpad-enabled keyboard case). We find it a huge help with editing and navigating, especially while the iPad is propped up on a desk with a kickstand case.
Apple's best surety-The Privacy
Like every Apple product, iPad was designed with your privacy and security in mind. It's not always easy.
Include innovative privacy technologies and techniques designed to minimize how much of your data anyone can access. And powerful security features help prevent anyone except you from being able to access your information.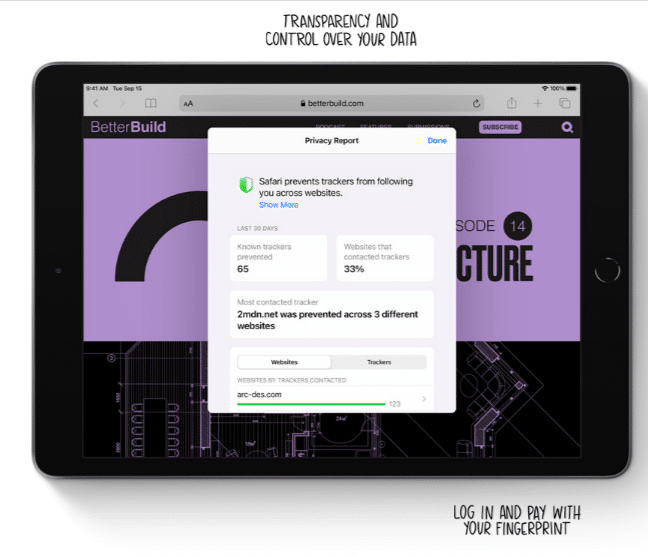 Quick Recap-The Final Touch
Conclusively, iPad 8th Gen has it all!
The 10.2-inch Retina display-With incredible detail and vivid colors, the fascinating Retina display is perfect for watching a movie, working on a project, and drawing your next masterpiece.
A12 Bionic chip-A12 Bionic delivers excellent performance for things like photo editing and graphic-intensive games, and the second‑generation Neural Engine enables powerful features like handwriting recognition in Notes.
iPadOS– iPadOS enhances the note-taking experience on iPad. Apps are more streamlined and new compact designs for Siri, search and calls make iPad even more capable and simple to use.
Smart Keyboard– Just attach the Smart Keyboard to your iPad and start typing. No charging or pairing required. And when you're finished, fold it up to make a slim, lightweight cover.
Some More !
Apple Pencil -Apple Pencil features the precision, responsiveness, and natural fluidity of a traditional writing instrument and the versatility to become so much more. You can turn iPad into your notepad, canvas, or just about anything else you can imagine.
Augmented reality– The powerful A12 Bionic chip combined with advanced sensors and cameras makes for incredible AR experiences on iPad. The large Retina display invites you into immersive AR environments that can transform the way you play, shop, and learn.
Over 1 million apps-There are more than a million iPad apps designed for anything you want to do, like learning, gaming, working, creating, and watching.
Thin, light, and durable design-iPad is built to be thin, light and durable so you are ensured knowing you can take it anywhere you go. And now the enclosure is made from 100 percent recycled aluminum.
You can also read !There were three more devices that were launched at Time Flies Apple Event along side the iPad 8th Generation! Links given below!