You never know when you will drop your expensive smartphone and once you drop your phone may suffer from some damaging which will cost you a lot. To overcome negative consequences during such instances, you need to get a case for your phone.Here we will discuss best selling cases for iPhone XR.
But before buying a phone case you must know what exactly a phone case is and what type of cases are available and sold in markets.
A cell phone case is nothing but an accessory that is used to cover a cell phone. It not only brings a modish and stylish look to your phone, but also gives you protection while it falls on the ground or into the water.
Like we humans need clothes to have protection from heat,rain and many more environment changes.So does our phones.They also need same protection from around the environment whether it is from accidentally dropping your phone or from a water damage. Hence,cases just act like clothes for our phones.
Phone covers are of various types such as:
Transparent silicon back cover
Plastic case
Rubber cover
Flip case
Hybrid back case
Fabric case
Bumper case
Pouch
Metal back case.. etc
So Let us see which brands are dominating the list.Have a look!
iSOUL Anti Yellow Clear Case for Apple iPhone XR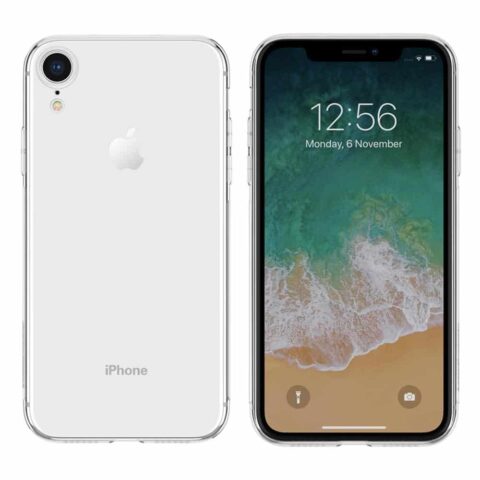 This Clear Case for Apple iPhone XR can satisfy your need with the perfect protection.
It provides total visual transparency to your device.
HD clear case
Tough impact-absorbing silicone soft gel material.
Simple yet classy phone cover provides a premium quality finish.
Flexible but impact-absorbing like a hard case.
Featuring cutouts for camera, charger and all other buttons to access all mobile features easily.
It enhance the original beauty of your phone.
This soft gel skin case cover has the anti-yellowing and aging formula which extends the life cycle of the case.
Package Includes:
1 X iSOUL TPU Silicone Gel Transparent Clear Case for iPhone XR
Vibe Hard Back Case for Apple iPhone XR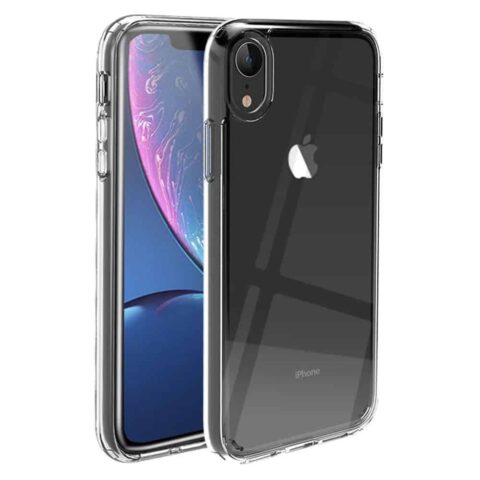 Made from reinforced hard polycarbonate shell.
Combination of flexible & shock-absorbing around the edge soft TPU materials with a crystal-clear rigid polycarbonate hardback.
Around edges soft bumper.
Protects your iPhone XR from back scratches, bumps, and damages.
Crystal Clear Transparent Hard Back.
Anti-Slip Design.
It also supports wireless charging.
Perfect cut-outs for wired charging.
1 mm raised outer edges to protect the camera and front screen at the flat surface.
Great accessibility to buttons and precise design.
Air guard corners.
Package includes:
1 X Vibe Hard Back Case for iPhone XR
Mkeke Case For iPhone XR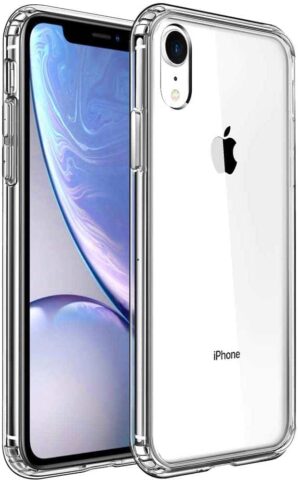 iPhone XR slim case.
Clear TPU.
Soft flexible TPU + Hard PC offers extra protection.
Scratch-resistant.
Shockproof air space cushion offers stronger protection from sudden dropping.
Precise charging cutout fit most cables and mic cutout never cover the volume.
Slim fit and also shockproof.
TPU impact-resistant bumper.
One year for a refund or replacement if any quality issue.
JETech HD Clear iPhone XR Case
Made with PC and TPU.
Slim design.
Ultra transparent and scratch-resistant back.
Raised bezels to offer protection for both screen and camera.
Supports wireless charging.
Provides screen as well as camera protection.
Drop protection.
Unique shock-absorption design: 4 corners effectively absorb shocks.
Easy access to all the controls and features.
Perfect cutouts for speakers, camera and other ports.
Package includes:
iPhone XR case
customer service card
CANSHN Clear Protective Heavy Duty Case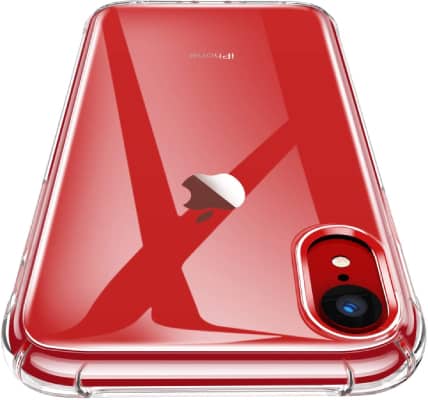 This case for iPhone XR is designed with MILITARY technology.
Soft case with flexible TPU bumper.
Four airbags at corners prevent your beloved iPhone XR from slip and drop accidentally.
Innovatively designed with sound conversion cover for WIDER stereo playback.
Amazing augmented reality experiences when you're playing games, watching live shows, or Facetiming.
Allows you to quickly take off and put on this skinny-fit case without scratching the phone.
Provides screen as well as camera protection.
6-MONTH quality warranty and also a life-time premium CANSHN customer service.
It also comes with a 30-DAY MONEY back guarantee.
Shamo's Clear Soft Case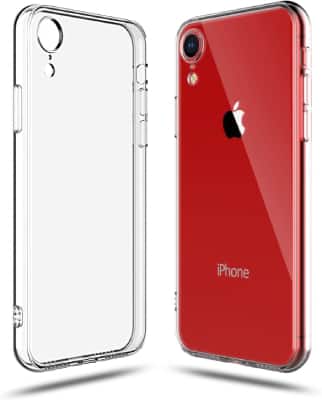 Made from high-quality TPU material.
Flexible and perfect fit.
Fully transparent and therefore preserves the beauty of your iPhone.
Stylish and slim, designed to preserve the size of your iPhone XR.
0.04mm raised bezel.
No one likes the "wet look" in their expensive phone.
To avoid that we have added a technology that prevents the material of the case from sticking on the back iPhone glass.
Also Supports wireless charging.
Edges in the front-screen are raised which will offer more protection to the screen against scratches and also small bumps.
Has a higher lip around the rear camera which will prevent it from touching a flat surface when placed face down.
Conclusively, We think CANSHN Cases have the best cases for iPhone XR because their cases come with all essential features. It is designed with MILITARY technology, has four airbags at corners to protect the phone from drops, in addition, it is innovatively designed with sound conversion cover for WIDER stereo playback, and many more features, but most significantly they also provide 30-DAY MONEY back guarantee, 6-MONTH quality warranty and also life-time premium CANSHN customer service.
We would like to hear your reviews. Do comment and share.
*Price was correct as on 15th May,2020