The finest desk lamps are capable of much more than simply lighting up one of the best workstations and providing the necessary ambience. If you work from home on a regular basis, having one of the finest desk lights is a must-have for properly lighting your workstation.
However, with so many styles and varieties to choose from, it might be difficult to decide which one is right for you. Desk lamps come in a variety of styles, from sleek lamps with wireless charging to those with motion sensors for hands-free operation. If you want a smarter lifestyle, a smart-enabled desk lamp that connects to your smart device to personalise your lighting preferences is a good choice. Take into account both your requirements and your financial limits. If you'll be using it on a regular basis, it's worth it to spend a little more and get something of good quality that will last. The greatest desk lights may cost anywhere from $25 to $500 depending on the features they include.
Lepower Metal Desk Lamp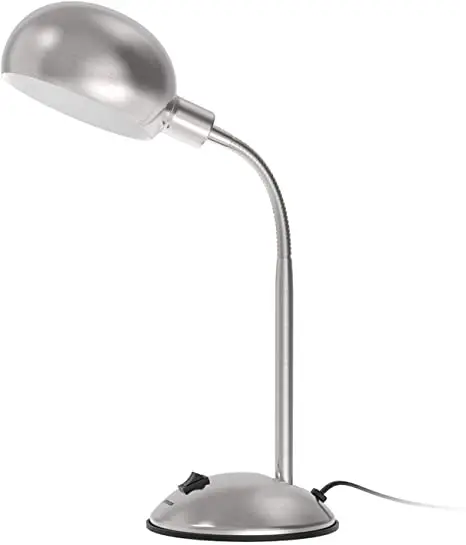 Look no farther than Lepower Metal Desk Lamp when you're looking for a low-cost desk lamp that looks more expensive than its $25 price suggests. Its matte finish strikes a balance between traditional and modern, making it suitable for a wide range of settings. It additionally has a flexible neck, allowing it to cover almost every lighting angle.
You'll need to supply your own bulb because this light doesn't come with one built-in. This allows you to choose a bulb with a temperature that suits you, as well as a smart light bulb with colour and scheduling choices. You may also utilize any spare lightbulb in your home, as long as it's an LED bulb classified between 4 and 6 watts, an energy-saving bulb rated between 8 and 16 watts, or an ordinary bulb classified between 20 and 40 watts.
Ikea Forsa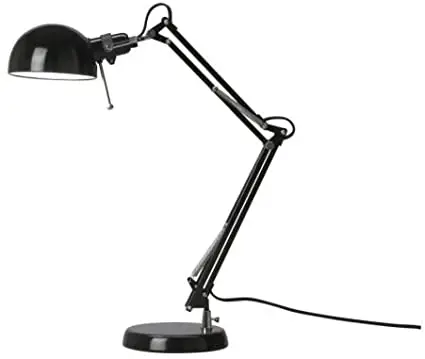 Ikea doesn't just offer furniture; the Swedish retail giant has practically everything you'll need for a work-from-home/home school setup. For instance, the Forsa lamp is a popular pick because it is available in a range of colors and costs below $30.
The Ikea's Forsa desk lamp is made of beautiful steel and has a long, adjustable arm. Its spherical shade is also adjustable, so you should be able to find the precise angle you want. Unlike other desk lamps that don't have a built-in LED, Ikea provides a bulb with the Forsa, sparing you the trouble of having to locate one on your own. There's no need to put it together, so you may use it straight away.
BenQ e-Reading Desk Lamp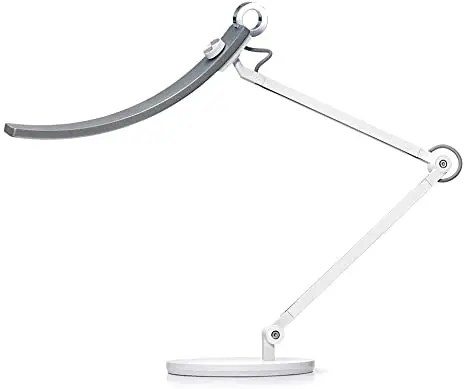 Because of the degree of customization available, the BenQ eReading LED Desk Lamp is the finest lamp. Depending on whether you're trying to focus at work or reading a book, you may choose how chilly or warm you want the tone to be. It also adjusts itself owing to clever technology built-in that senses the amount of ambient light in the space.
Because of the broad LED head, this light provides excellent coverage, allowing you to see everything across your desk. It's also quite customizable, with a ball joint connecting the head to the stand and two additional parts of the stand that can be changed. If you have a toned office, it comes in a variety of colors to match. The broadhead might be obtrusive on a tiny desk, which is our sole criticism.
OttLite Dual-Shade LED Desk Lamp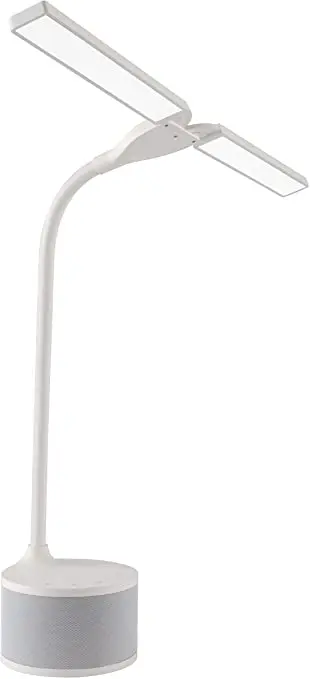 Why buy two desk lamps when you can get two for the price of one? The OttLite Dual-Shade LED Desk Lamp does exactly that, with two prongs of built-in LED illumination and a single base that has the touch and temperature settings. In this manner, you may direct light to two separate workspaces at once, such as your laptop and documentation that you're attempting to study.
The OttLite Dual-Shade LED Desk Lamp, which costs $40, is one of the finest multitasking desk lamps on the market right now. It's also sleek and light, giving it a contemporary look for a versatile fixture. If you frequently want light in several locations on your desk, or simply wish your existing desk lamp had better coverage, this is most likely the best alternative (or lamp replacement) on our list for you.
Ikea Hektar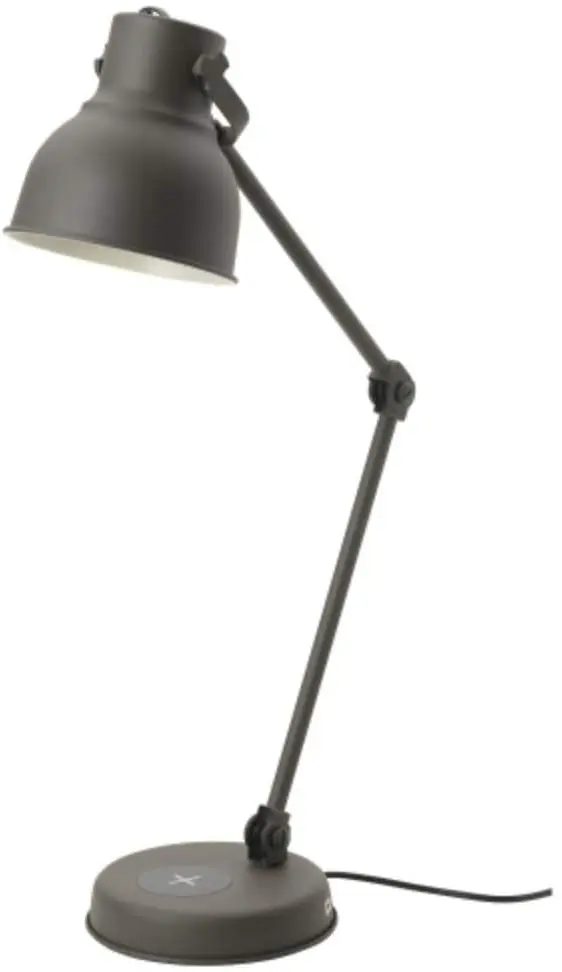 A lamp with a built-in wireless charging point on its base can help you save table space while simultaneously achieving the aim of any work-from-home desk: reduced cable clutter. While there are a variety of wireless charging options, the Ikea Hektar may be the finest. The Ikea Hektar desk lamp not only has a classic steel appearance, but it can also charge your Qi-compatible smartphone as you work.
The Ikea Hektar, at $65, is on the higher end of the best desk lamp price range. You'll also need to bring your own E14 bulb. However, you'll receive quality in exchange, as well as a lamp that does more than just light up your workspace.
Dyson Lightcycle Morph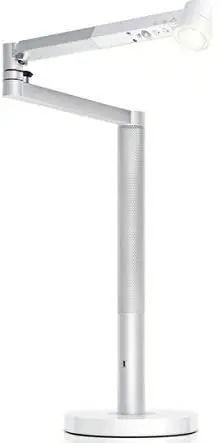 Dyson's Lightcycle Morph Desk Lamps earn a spot on the list thanks to its creative design and cutting-edge technology. This light, when connected to your smart device, changes its brightness based on the time of day and can be modified in terms of brightness and temperature using the settings under the lamp head. It has a 3-point revolve action that provides it with a lot of versatility, and the head may be docked into the stem for storage or to lessen ambient light.
You may pick from pre-set programs like Study, Relax, and Precision, or build your own utilizing the temperature and brightness settings, using the Dyson Link App through Bluetooth. The light also has a motion sensor, which, if turned on, will turn it back on when you sit at your desk. The Dyson Lightcycle Morph Desk Light's primary flaws are its high price, which is unusual for a light, and the fact that it must be linked over Bluetooth rather than Wi-Fi. So you won't be able to manage it after you leave the house.
Simple Designs Lantern Glass Shade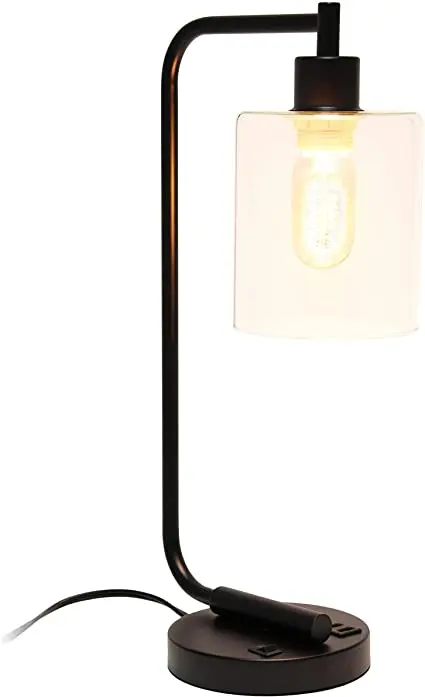 Some of the greatest desk lights resemble computer gadgets rather than home furnishings. With its industrial-looking hardware and translucent glass shade, the Simple Designs Lantern Glass Shade Lamp, on the other hand, values aesthetics. As a consequence, unlike a normal downward-facing LED bulb, the light will not be streamlined to your desk. It will, however, look stunning in any setting and provide excellent accent lighting.
This lamp does not have a light bulb, but it will look fantastic with filament or Edison-style LED lights. Even some smart light bulbs, such as Philips Hue lighting, provide filament-style options with a range of brightness and temperature settings. The entire look of the Simple Designs Lantern Glass Shade Desk Lamp has a shabby chic feel to it, yet for $35, it's almost as cheap as a thrift store find.
Conclusion
In much more ways than one, adjustability is a significant bonus for desk lamps. For starters, an adjustable frame is important for adjusting the light's height and angle. A bulb that beams directly into your eyes is the last thing you want! Some desk lights have changeable tones ranging from warm to chilly, allowing you to tailor the light to the work at hand. Some, like the BenQ e-Reading Desk Lamp, can even adapt themselves based on ambient light, eliminating the need to fiddle with the settings.
Another uncommon but important feature is app connection. The Dyson Lightcycle Morph, for example, can link to your smart device via the Dyson Link app. You may control the desk light hands-free and pick from pre-set programs by doing so.
A USB port for charging your phone is a more frequent item to look for. If you want to go any farther, some can charge wirelessly! It may seem obvious, but the size of the desk light is also important to consider – bigger isn't always better, and you don't want it to obscure your view as you work.
Read More: