The right earphones can make all of your music sound its absolute best and with the advancements in technology, they can do so much more. We've got lists of the best-sounding truly wireless earbuds. Remember that to get optimal performance, wireless earphones need to feel comfortable, and with an ergonomic design. They need to fit right, with a tight earbud seal.
But let's see first, the types of earphones sold.
Types of earphones/earbuds
When you first head online or to the store, it can be a little bit overwhelming to see the different options out there for the first time. To give you a primer of sorts, we thought it would be a good idea to highlight each of the different types out there to make them easier to spot as well and easier to choose.
In-Ear Earphones-Also known as earbuds, in-ear headphone inserts into the ear canal, or sits just outside, and provides sound in a very portable format.
On-Ear Earphones-Commonly called headphones because of the headband, on-ear earphones are available in two different options, either pressed against your ear or over-ear headphones that enclose the ear.
Bluetooth Wireless earphones-Many different styles of earphones are available with the option to be used wireless but this option does tend to add more in terms of the price you will pay. Wireless headphones are the best option available, especially if you are using them with a portable device or tend to listen to music or other programs while exercising.
True wireless stereo earphones(TWS)– refer to Bluetooth earbuds or IEMs that have neither cords or wires between them nor an audio source (smartphones, MP3 players, tablets, etc.). Since they have no wires, the mic, controls, and battery are built into the housing of the earbuds.
What's featured here?
Here we'll discuss TWS EARPHONES. True wireless means there aren't any cables between two earbuds at all. There's no wire or neckband to contend with. Nothing to get caught on your zipper, tangled in your pocket and nothing to hit around your neck in the middle of that run, and also nothing to keep your earbuds together either.
We're here to help you choose the best true wireless buds for your needs – and your budget. Featuring top best True Wireless Earbuds. Let's See.
| | |
| --- | --- |
| Name | Best feature |
| Apple Airpods | Best Quality |
| Apple Airpods Pro | Overall Best Performer |
| Sennheiser Momentum | Finest Sound Quality |
| Sony WF-1000XM3 | Best Noice Cancelling |
| BOLTUNE | Most desirable Touch Control |
| Jabra Elite 75t Earbuds | Best Wireless Earbuds Sequel |
| JBL TUNE 120TWS | Most searched TWS Earbuds on GOOGLE |
| i12 TWS Earbuds | Counterpart Twin of Apple Airpods |
| Vibe Earbuds | Best Microphone with Multi-functional Button |
| MPOW Wireless Earbuds | Longest Battery life |
Featuring best brands with their best features
Best Quality
Apple Airpods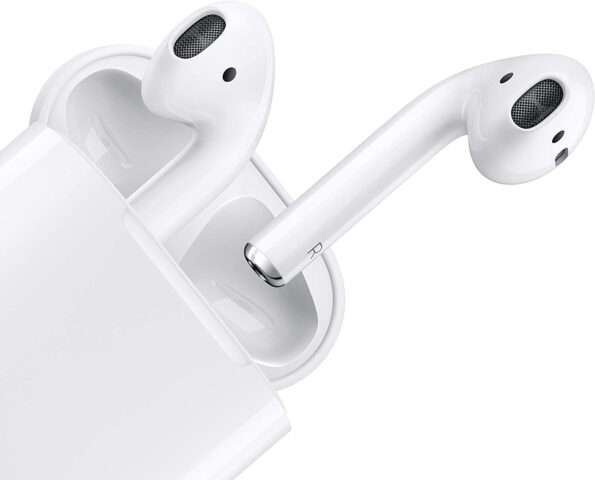 You can get automatically connected
Easy setup for all your Apple devices.
Double-tap to play or skip forward
New Apple H1 headphone chip delivers a faster wireless connection to your devices
Charges quickly in the case.
Quick access to Siri by saying "Hey Siri".
The case can be charged using the Lightning connector.
On top of the case there comes a LED Charging Light.
Battery Life up-to 5 hours.
Battery life (listening time with charging case)-More than 24 hours.
Best Overall
Apple Airpods Pro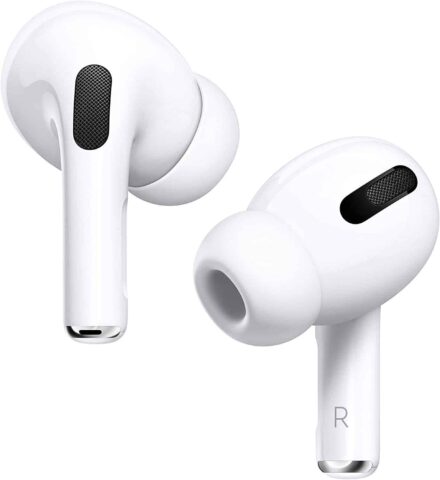 Active noise cancellation with transparency mode for immersive sound.
Press and hold the force sensor to switch to Transparency Mode.
Sweat-resistant and water-resistant.
Three sizes of soft, tapered silicone tips-Large, Medium, Small for a customizable fit.
A custom speaker driver, a high dynamic range amplifier, and H1 chip work together to produce superior sound.
Microphones detect noise from both outside and inside the ear.
Sweat and water-resistant.
Easy setup for all your Apple devices
Quick access to Siri by saying "Hey Siri".
The Wireless Charging Case delivers more than 24 hours of battery life.
Best Sound Quality
Sennheiser Momentum True Wireless Earbuds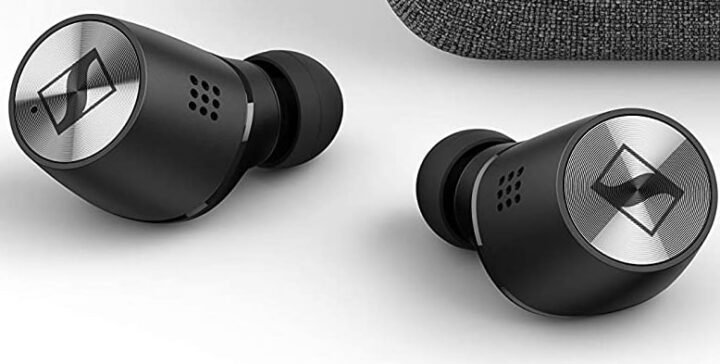 Enjoy unrivaled stereo sound created by Sennheiser's.
Unique 7mm dynamic audio drivers.
Enjoy deep bass, natural mids, and clear, detailed treble.
Also, you can now tailor your listening experience with the Smart Control App, which lets you play with built-in equalizers for an even more amazing sound quality.
Active Noise Cancellation.
Earbuds so snug you'll forget you're wearing them.
7-hour battery life that can be extended up to 28 hours with the charging case
Ergonomic design with unbelievable comfort.
The customizable touch controls built into both earbuds have been designed to help simplify your everyday
IPX4 splash-resistant rating, meaning no rain or sweat will ever damage them. Now, you can rest assured you've found the right new earbuds for you, no matter your lifestyle.
It comes with a smart pause button.
Voice assistant compatibility.
This next-generation premium true wireless earbuds feature Bluetooth 5 1 with AAC and AptX support for superb audio performance.
Best Noise Cancelling
Sony WF-1000XM3 Noise Canceling Truly Wireless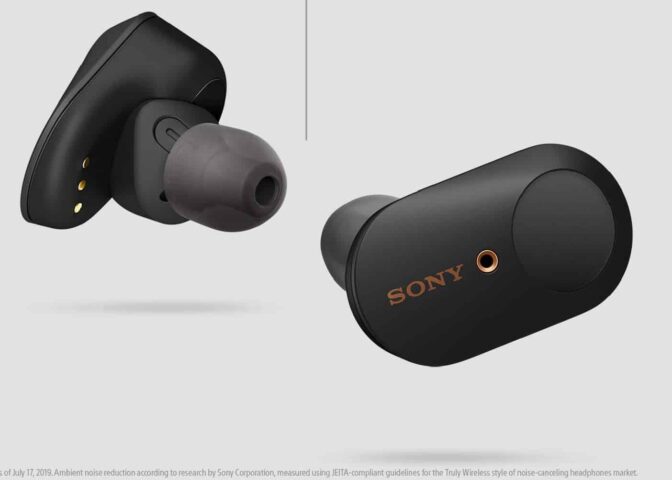 Industry-leading noise canceling with HD Noise Canceling Processor.
Smart listening by adaptive sound control automatically switches to ambient sound mode based on your activity.
Battery life up to 24 hours with carrying case (with 10min quick charge for 90min of playtime)
24bit Audio signal processing.
Easy and clear hands-free calling.
Leave your phone where it is, just speak with a double-tap to the earbud
Truly wireless design with uninterrupted L/R simultaneous Bluetooth transmission
Alexa enabled for voice access to music, information, and more.
Activate with a simple touch.
Quick attention mode and wearing detection make conversations effortless
Sony, headphones connect app for Android/iOS to use smart listening technology to control your ambient sound settings
Package includes:
Charging case.
Triple comfort earbuds (S, M, L × 2)
Long hybrid silicone rubber earbuds (stainless, S, M, L × 2),
Card.
Operating instruction.
Reference guide.
USB Type C cable (Approx. 20cm)
Best Touch Control
Boltune Bluetooth 5.0 True Wireless Earbuds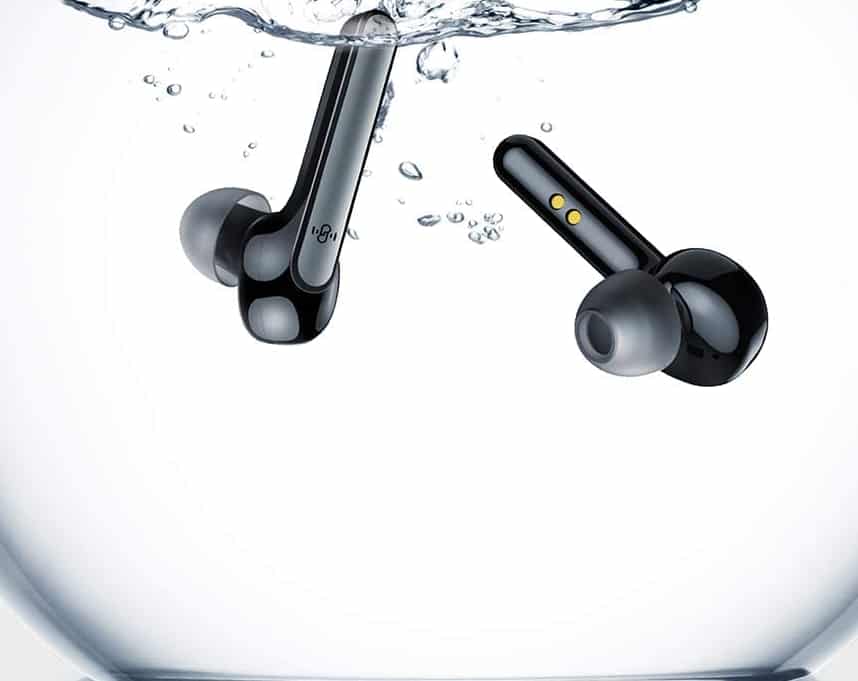 Built-in Qualcomm chipset and PEEK + PU high fidelity dynamic drivers deliver powerful bass & breathtaking sound with exceptional clarity
the aptX codec promises to bring hi-res audio for lossless music.
Crystal-Clear Calls
Bluetooth earbuds with CVC 8th noise cancellation technology effectively block out background noise
42 Hours Playtime: Bluetooth earphones offer stream music for up to 7 hours on a single full charge
USB C fast charging technology supports 1 hour of playtime after a 10-minute quick charge.
Touch Control with Smart Pause: Installed with high-sensitivity touch sensors that smart enough to detect every touch,
Boltune delivers the most accurate and comfortable way to adjust songs, volume, and call without causing discomfort in your ear like the physical button.
Your music pauses the second you remove an earbud, then start again the second you put them back in.
IPX8 Waterproof protects the earbuds against water, sweat & rain, allows you to keep your conversation going and the music playing, even you're caught in the heaviest of downpours.
Offer a 90-day refund without giving a reason and an 18-month warranty.
Best Wireless Earbuds Sequel
Jabra Elite 75t Earbuds – True Wireless Earbuds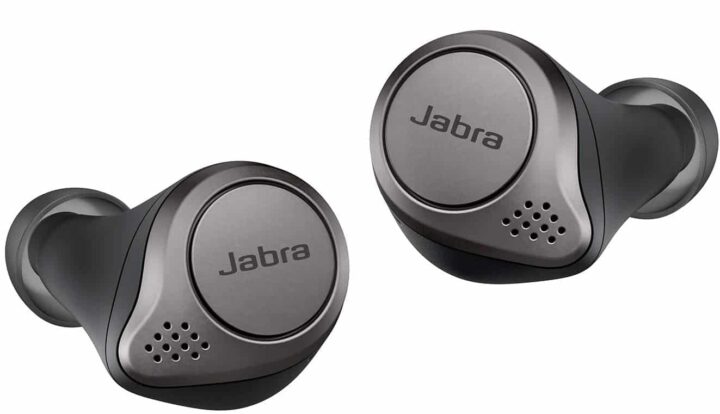 Perfect TRUE WIRELESS EARBUDS
The Jabra Elite 75t is engineered to fit.
Enhanced 4-microphone call technology which filters out wind and other disruptive noises around you.
COMPACT COMFORT – Designed and tested for a secure fit, the Jabra Elite 75t features a new smaller design that provides an ideal fit for every type of ear.
Because of the ergonomic shape, they are exceptionally comfortable.
Operating range – Up to 10 meters.
Voice command-Alexa, Siri, Google Assistant
No wires and no audio –dropouts.
Protective against sweat and dust.
Hence, your music and calls will be stable
A customizable equalizer built into the Jabra Sound+ App helps you customize your sound.
Whether you want to boost the bass or turn up the treble, you can adjust the levels so your music.
You can rely on, with up to 7.5 hours on a single charge. Plus, the handy charging case gives you a total of up to 28 hours battery.
15 minutes charge can give you up to 1 hour.
Most searched on GOOGLE
JBL TUNE 120TWS – True Wireless Earbuds

One of the most searched brands on Google for TWS Earphones.
Pure Bass Zero Cables
Multiple, vibrant colors announce that you take your style as seriously as you take your music.
Truly Wireless.
Hands-free Stereo Calls.
They are powerful in sound thanks to a 5.8 mm driver featuring JBL Pure Bass sound.
Just 15 minutes to get 1 extra hour of charge
4 H Playback for Earbuds + 12 H for Charging Case
Affordable Stylish Design
A portable charging case provides 16 hours of unrestrained musical enjoyment.
Equipped with intuitive and handy controls that are conveniently located on each earpiece, including one-click access to Siri and Google Now.
Counterpart Twin of Apple
TWS i12 Wireless Earbuds Bluetooth 5.0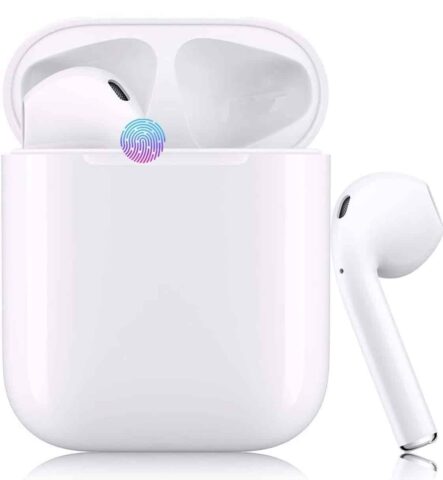 Exact Carbon Copy of Apple Airpods.
Dynamic drivers and graphene diaphragms add extra depth to the full and crisp sound,
The side of both earbuds is touch-sensitive and can be tapped or pressed to adjust the volume, change the track, play or pause, or
Also to access your phone's assistant (e.g. Siri).
the interface will automatically pop up a window and click Finish to pair.
For Android users, open the Bluetooth interface, find and select i12 to complete the pairing.
Wireless earphones offer IPX7 waterproof level which could resist sweat and rain no matter workouts in the sun or sing in the rain.
Lightweight with ergonomic design.
Truly wireless earbuds with Bluetooth 5.0 chips ensure more stable Bluetooth connectivity.
Smooth transmission & smart pairing method with lower consumption.
It also turns off automatically after putting them into the charging case.
Armed with Bluetooth 5.0+EDR technology,
You can easily pair it with any Bluetooth enabled devices stably within 33-50 ft distance.
Automatically pairs with a previously connected device.
Support all smartphones and other devices which are with Bluetooth function.
You only need to charge it for 30-40 minutes.
Standby time: 100/h for one ear and 60/h for both ears.
Working time: 4-6 hours.
Best Microphone with Multi-functional button
Vibe True Wireless Earbuds with Microphone
Rubber coating and stylish design,
Bluetooth Version: Latest
Comfortable Wearing Design.
adjustable earbud fits perfectly for your left or right ear, You can adjust the angle of earbud to fit your ears better.
Ultra-lightweight(50g) does not cause any burden to your ears, thus providing lasting wearing comfort.
Flexible earbud can be rotated at 180 degrees. Fit perfectly for your left or right ear without worrying about falling off easily.
Connect Two Devices Simultaneously: Allow two Bluetooth smartphones to connect at the same time.
Even if you have two mobile phones, you will never miss a call anymore.
Long-lasting Battery Life.
Fast full charged and then keep you connected socially and musically.
Superior Stereo Sound Quality.
Promote sound clarity.
echo cancellation and noise suppression.
You can easily handle calls via the multi-functional button on the Bluetooth Earphones.
advanced CSR chip, this earphone is dedicated to providing an extraordinary sound quality experience.
Stylish and professional experience.
Guaranteed to be 100% secure & stable during intense exercise such as running, climbing, riding, camping, and other active sports even on a rainy day.
One-sided Bluetooth headset that can help sleep, put some gentle music before going to bed, improve sleep.
Clear HD audio.
Compatible with most Bluetooth enabled devices such as iPhone 5/5S/6/6S/7 Plus All Series,iPad 2/3/4/Air/Pro All Series, Samsung Galaxy All Series, iPod Nano Series, Laptop&tablets and another Smartphones LG/SONY/HTC, etc.
Its hands-free function would release your hands from answering the call during driving or walking.
Longest Battery Life
Mpow Wireless Earbuds, 100Hrs Bluetooth Earphones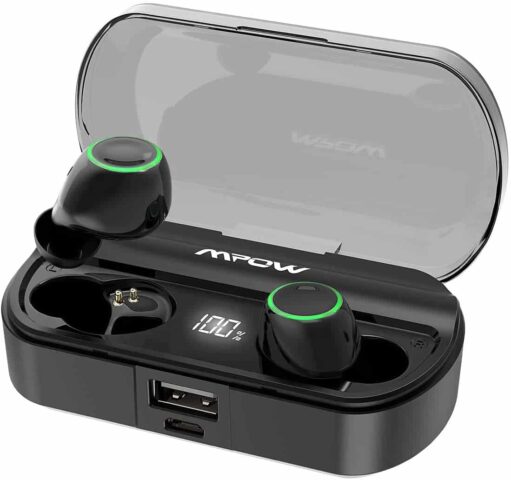 Mpow T6 Plus offers 100 hours of playtime. One of the rarest earbuds offering such long battery life.
Mini portable charging box supports full charging up to 19 times.
The indicator LED light on the charging box and the battery capacity indicator on the cell phone screen helps a lot in the battery information.
Improved Bass Sound-Upgraded chip-set for more powerful bass sound.
Have a sensitive touch control.
So now you can easily play, pause, skip music tracks, adjust volume, control incoming calls, activate Siri, etc just on your fingertips.
Bluetooth 5.0 Technology-Stable and Smooth connection can be installed.
Works in both modes-Single(Only L, Only R) and Dual.
I Featuring the IPX7 waterproof and sweat-proof technology.
It can fend off sweat, water, and rain for strenuous workouts and all weather conditions.
It makes a pair of ideal sport wireless earbuds while jogging, yoga, sports, fitness, traveling, etc.
Conclusion
Conclusively, Apple Airpods Pro is the best overall True Wireless Earbuds currently being sold worldwide. Apple has really knocked the ball out of the park with its newly launched best quality Airpods Pro. It is a brand usually very catchy and people prefer Apple as a good persuasive alternative for them. As the name suggests, Apple Airpods Pro is designed in such a professional manner that it delivers the best and top-notch sound quality. Also, such a comfortable and congenial design won't cause torment to your ears. Looking at the customer's true comforts as well as giving standard quality, we truly believe and anticipate that Apple Airpods thoroughly deserves to be the best overall performing AirPods surpassing the list.
However,unfortunately not everyone can afford to spend such huge amount of their precious notes on just purchasing earphones (which is no doubt not a living necessity).Many other companies are now emerging and are trying out their best to outperform the Apple Airpods .And yes they are truly triumphing in achieving this.As you can see each mentioned above have some of their best and unique prime features and are no less in achieving the best quality superior sound along with the best comfort.
Any feedback you can give me on this would be greatly appreciated. If we can be of any further assistance, please let us know.If we can be of any further assistance, please let us know. Do like, comment, and share. Best Regards!
*Price was correct as on 16th May,2020.
Read More!