The Fitbit Alta HR wristband is a trendy, slender wristband that will appeal to those who seek a tracker that is both unobtrusive and elegant. This new Alta HR model enhances the previous Alta tracker with a heart-rate sensor and much better sleep-monitoring functions; read our separate Fitbit Alta review. The Alta HR, according to Fitbit, is the world's thinnest tracker with a heart monitor.
Both Alta bands are identical to the Fitbit Flex 2, but with a significantly larger display and more features. The Alta HR is positioned between the original Alta tracker and the bigger, more robust Fitbit Charge 2. As such, it should appeal to anyone who wants a fashionable tracker with a heart-rate monitor – and let's be honest, Fitbit is targeting ladies here.
With the heart-rate monitor, you'll get better fitness numbers, greater assistance with calorie-burning goals, and some new amazing sleep measures. With the new wristband, the Alta HR looks like a sure thing.
Fitbit Alta HR joins Fitbit's existing activity trackers, including the clip-on Fitbit Zip tracker and wristbands Fitbit Flex 2, Alta, Charge 2, Versa, and Ionic. It's a complicated lineup, so read Which Fitbit Is Best? for a thorough evaluation of each tracker.
Table of contents
Price & Availability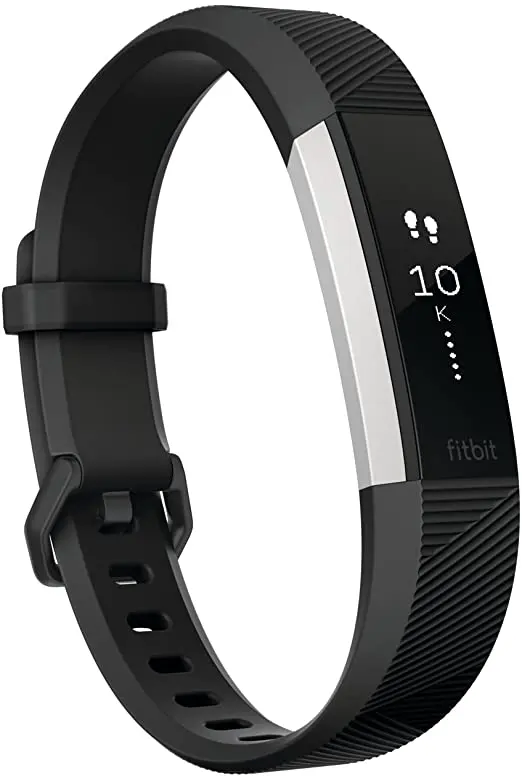 The Fitbit Alta HR wristband starts at £129.99 and is available from major shops such as Amazon, Argos, Currys PC World, Shop Direct, John Lewis, and Debenhams. The Special Edition Alta HR is priced at £149.99. Soft pink Classic band with 22k rose gold plated tracker & black Classic band with matte gunmetal tracker are also available.
It's worth noting that the original Fitbit Alta is still available. It is now available for £99.99 / US$129.95 through the Fitbit Store and may be obtained online at a lower price.
It comes with the Classic wristband, but you can upgrade to a stainless steel Metal Bracelet, a gold-plated Bracelet, or a Leather band. When engaging in strenuous activity, the Classic band is recommended since it is sweatproof, but the Leather band is not.
There are two Limited Edition designer versions for Alta and HR: the £149/$175 Public School Type III Paracord, a black, braided "military-style" bracelet, and the more expensive Public School Axis Accessory Band £259.99, which turns the Alta into a standard but rather a postmodern watch. Because they are accessories, the Alta HR tracker must be purchased separately.
Design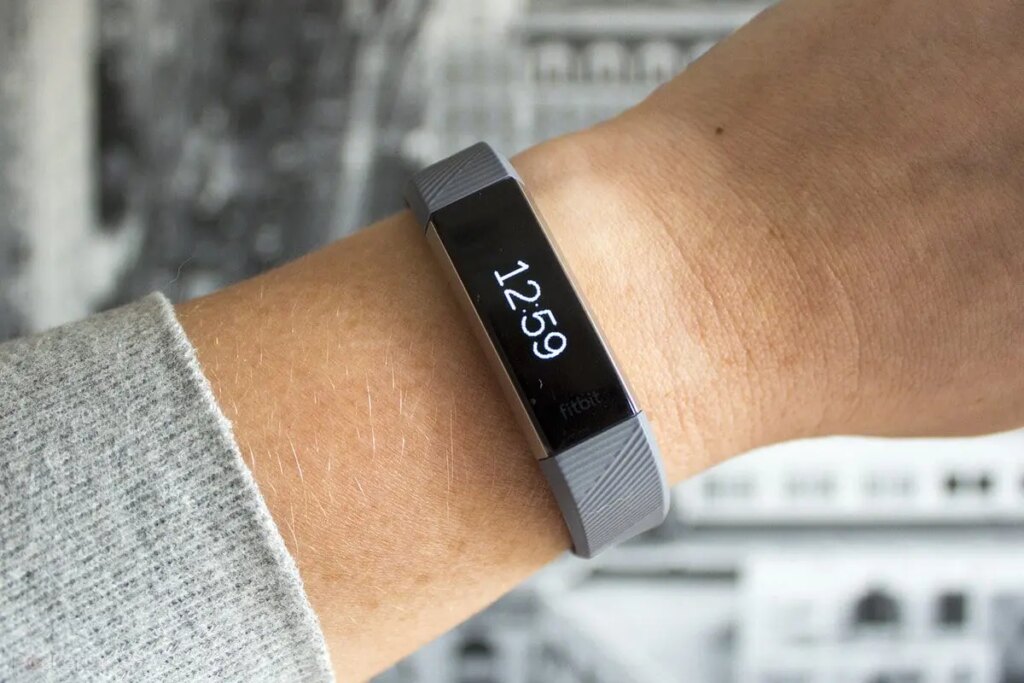 The Alta HR is one of Fitbit's slimmest wristband activity trackers, measuring only 15mm wide. The new Flex 2 is even smaller, at 11mm. However, it misses the bigger and more informative screen. It's comfy enough that you'll forget you're wearing it, and it can function as both a watch and a tracker.
Like the Fitbit Flex 2, Charge 2, and Blaze, the Alta tracker can be removed from the strap, allowing you to swap the straps whenever you want. This means that if you damage the band, you don't have to replace the entire tracker.
Straps
It comes included with a flexible durable elastomer strap (Classic) in four color variations, as well as two Special Edition trackers. Leather and metal bands are available as accessories. The tracker is composed of stainless steel, while the buckle is made of aluminum.
The Alta bands will suit the new Alta HR, so if you're updating or replacing an Alta with the new model, your strap collection will be compatible.
The Alta HR sports a considerably more robust watch-like buckle than the classic Alta, which has a sturdy but less distinct two-button pop clasp. The buckle alone is worth the additional money over the Alta.  However, it also affirms that the Alta never fell off the wrist. The buckle closure is superior for heart-rate monitoring. However, the extra toughness is a significant benefit.
Alta will appeal to ladies in particular since it is not big, lightweight, and elegant. According to Fitbit, 80% of Alta owners are women. However, the firm anticipates that Alta HR will become more unisex. That's not to imply the Alta or HR are "girly". However, wearing the Pink Special Edition model may need a man with a lot of confidence.
Display
Its tap-based display is clear and easy to read (128-x-36 pixel resolution). Unlike the Flex 2's five-dot display, Alta's 1.4-inch OLED allows you to view your workout progress without having to open the Fitbit app.
Wristband colors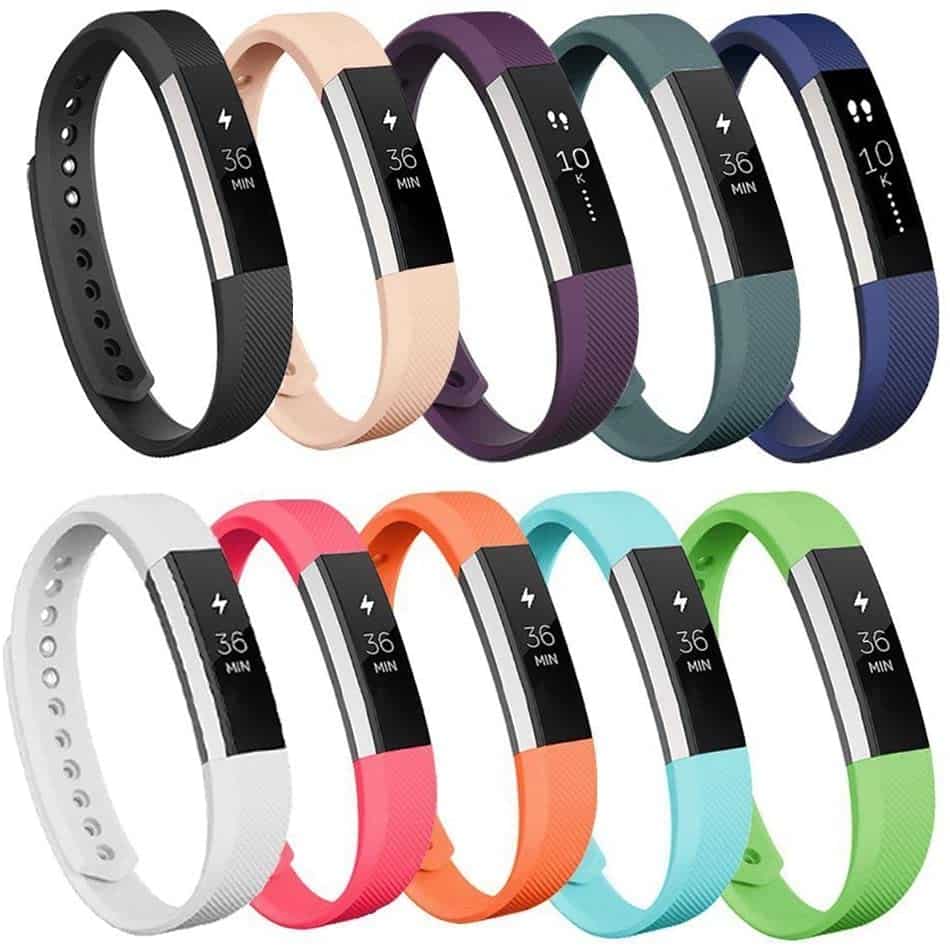 The Alta HR is available in Black, Blue Grey, Fuchsia, or Coral, as well as Special Edition colors Pink and Gunmetal, as seen below.
You must decide whatever size band you require. The tracker device is only available in one size, but there are three wristband sizes available: Small, Large, and X Large. Fitbit includes a helpful (wristy?) sizing guide to assist you to select the correct size band.
The Leather Band is available in three different colors: lavender, indigo, and brown.
If you want alternatives to the wristband, the Flex 2's Bangle and Pendant accessories may be preferable to the Alta.
The Public School Paracord & Axis Accessory Band are seen above; neither comes with the tracker, which must be purchased separately.
Features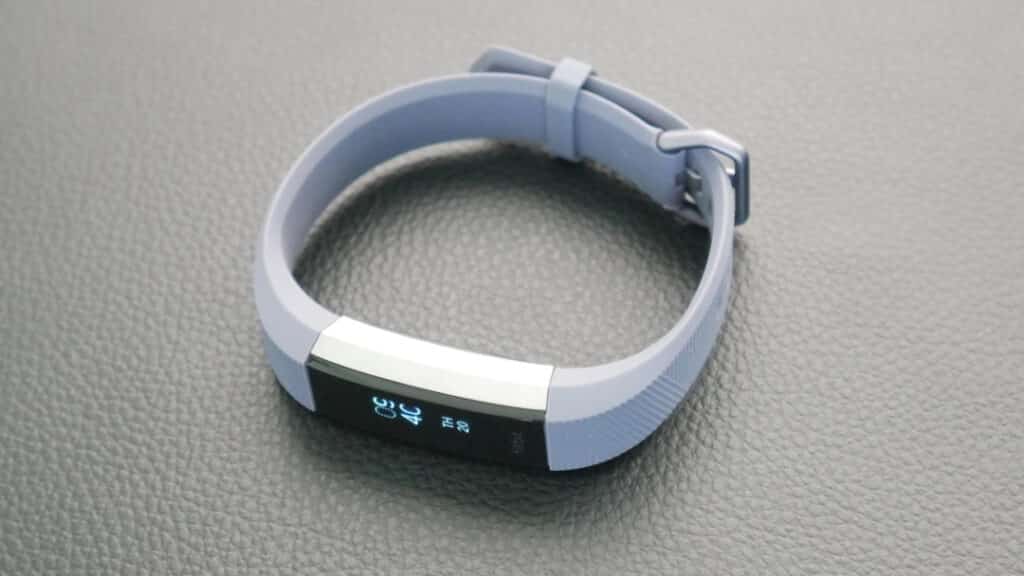 The Fitbit Alta HR wristband and its MEMS 3-axis accelerometer detect motion patterns to compute calories burnt, distance traveled, active minutes, and steps taken.
The Alta HR, like the Fitbit Flex 2, lacks the altimeter present in the Charge 2, Versa, and Ionic. This implies it won't use stairs or height to encourage you to take the hills instead of the flat. If going up and downstairs is vital to you, you should choose one of the other Fitbits; view the Fitbit Comparison Chart here.
The Alta HR uses the same PurePulse technology as the Charge 2, Fitbit Versa, and Fitbit Ionic trackers to measure your heart rate. Measuring heart rate is essential for gym attendees and anybody looking to lose weight. Fitbit's with heart-rate monitoring employs three heart-rate zones to help you maximize your workout by focusing on different training intensities.
Sleep
Inactivity is just as essential for your health as exercise, and getting a good night's sleep should be one of your fitness objectives.
While the Alta records your sleep patterns, stating when you are restless, average to-sleep times, and duration of sleep, the Alta HR goes a step further, using accelerometer data and heart-rate variability plus Fitbit algorithms to more accurately estimate how much time you spend each night in Light, Deep, and REM Sleep Stages, as well as time awake.
Alarms & Notifications
Because of the Alta HR's vibration motor, you may set "quiet" alarms to wake you up and also receive notifications when someone calls or texts you. Another useful feature is calendar notifications.
You may program the Alta HR to show text messages immediately on your wrist, eliminating the need to go into your pocket or purse for your phone.
If the person calling is in your phone's contacts, the Caller ID will tell you who is calling.
Exercise features
The Alta HR, like the Alta, Charge 2, Blaze, and Surge, has SmartTrack multi-sport activity tracking, which allows you to effortlessly log workouts and view real-time exercise metrics and summaries.
The tracker detects when you are cycling, jogging, hiking, or participating in sports such as football, tennis, or basketball. Aerobic activities such as Zumba, cardio-kickboxing, and dance workouts will also be recognized. They will record the exercise and provide an exercise report on the Fitbit app.
Another useful feature is Reminders To Move, which buzzes you into getting up after sitting for too long at your desk, for example. This motivates you to achieve a mini-step target of 250 steps every hour. These prompts may be tailored to your schedule; for example, during extended meetings or appointments, they can be set to "Do Not Disturb."
On the tracker's 128-x-36-pixel, 1.4-inch OLED display, you tap to access stats, the time, and notifications. You may configure different clock displays and select whether to read the displays vertically or horizontally.
Battery life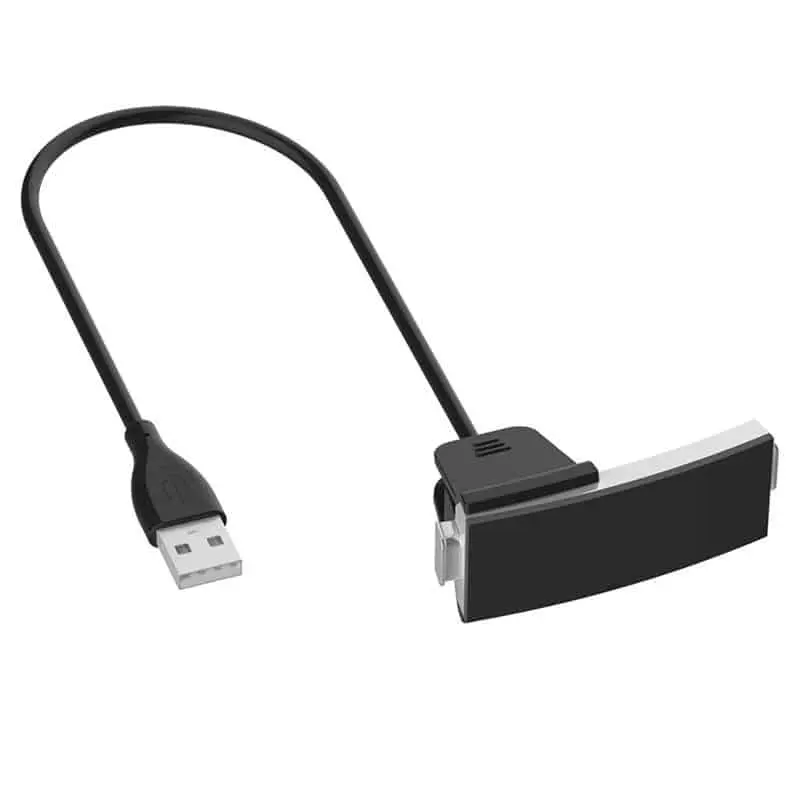 Depending on how frequently you access the display, set the alarm, or get messages and calls during the day, the Alta HR should last up to seven days between charges. Despite the inclusion of a heart-rate sensor, this tracker outperforms the basic Alta tracker, which has five-day battery life. Fitbit changed the tracker's processor, making room for a larger battery.
Once again, the proprietary charger is unique to each Fitbit tracker. Its clamp method is clever. However, you might want to store an extra charger somewhere else, like the workplace. When your Fitbit battery dies while you're still moving, it's every Fitbit user's worst fear.
Conclusion
The Alta HR is Fitbit's most fashionable heart-rate monitor to date. It lacks an altimeter for step and hill-climbing statistics, but its 24-hour heart-rate monitor will help you get in shape, reduce weight, and better track your sleep. You receive the standard Steps, Distance, Calories, and Sleep data, as well as automated workout identification. Also, Activity Reminder prompts, encourage you to be more active throughout the day. Caller ID and the ability to view text messages on your wrist are other significant advantages.
You don't need to wear a separate watch, and the Alta HR is so light and comfy that you'll forget you're wearing it. For its heart-rate monitor and watch-like strap clasp, we believe the Alta HR is worth the extra £30 above the original Alta. It vies with the Charge 2 as our favorite Fitbit.
Read More: