Apple Watch Family Setup is a useful tool for families since it allows parents set up an Apple Watch for their children or elderly relatives without the need for a linked iPhone and govern how the wearable is used. There are certain limitations, and it does not work with all Apple Watch models, but we cover all you need to know about Apple Tv Family Setup right here.
What is Apple Watch Family Setup?
Previously, you could only set up an Apple Watch using an iPhone, but that all changed in 2020 with the release of the Apple Watch Family Setup as part of watchOS 7. The functionality enables an Apple Watch to be set up using a parent's or guardian's iPhone and, more importantly, allows the Apple Watch to work independently of the parent's iPhone after that.
The feature is ideal for families with children or elderly relatives who want to keep connected; they receive their personal mobile number and account to download apps, utilize FaceTime, Messages, Emergency SOS, and, of course, call people. There are also kid-specific features, such as the option to prohibit use during school hours, location monitoring, and limits on items like as Phone, FaceTime, Messages, and contacts to help keep children safe.
Importantly, the parent will have direct control over different aspects of the experience via their iPhone. This includes controlling your child's contacts and if they can access the watch, blocking specific Apple Watch applications, and receiving notifications if the wristwatch detects a fall or reports an unusual heartbeat in the case of elderly relatives.
In the United States, there is also a function called Apple Cash Family, which allows you to transfer money to children to spend on the Apple Watch using Apple Pay, with the opportunity to view transactions in the Wallet on your iPhone.
Which models of Apple Watch support Family Setup?
Family Setup is clearly a useful function, but there is still a catch: it is not uniformly recognized on all Apple Watch models. Apple Watch Family Setup, on the other hand, is only possible on cellular variants of the Apple Watch Series 4 or later running watchOS 7 or later. It is not available on the more affordable Apple Watch Series 3. To set up the feature, the parent or guardian will also require an iPhone 6s or later running iOS 14 or later.
How to set up Family Setup on an Apple Watch?
To utilize Family Setup on the Apple Watch, you'll need a few things, including your iPhone 6s or later, an Apple Watch Series 4 or newer with Cellular connectivity, an Apple ID for your child or older relative, and to have already configured Family Sharing.
If you already have Family Sharing configured and wish to utilize Family Setup on an Apple Watch, proceed to the next step.
Family Sharing setup
The first step is to enable Family Sharing on your iPhone or iPad, which effectively connects all of your family members' Apple IDs into a single group in Apple's ecosystem. It includes features such as pooled payments, subscriptions, iCloud storage, and more, making it far easier for children to use Apple products while yet limiting what they can and cannot access. Here's how to get started with sharing Apple ID capabilities if you're new to it.
Family Sharing on an iPhone or iPad:
1. Navigate to the Settings app on your iPhone or iPad.
2. At the top of the Settings screen, tap your name/Apple ID.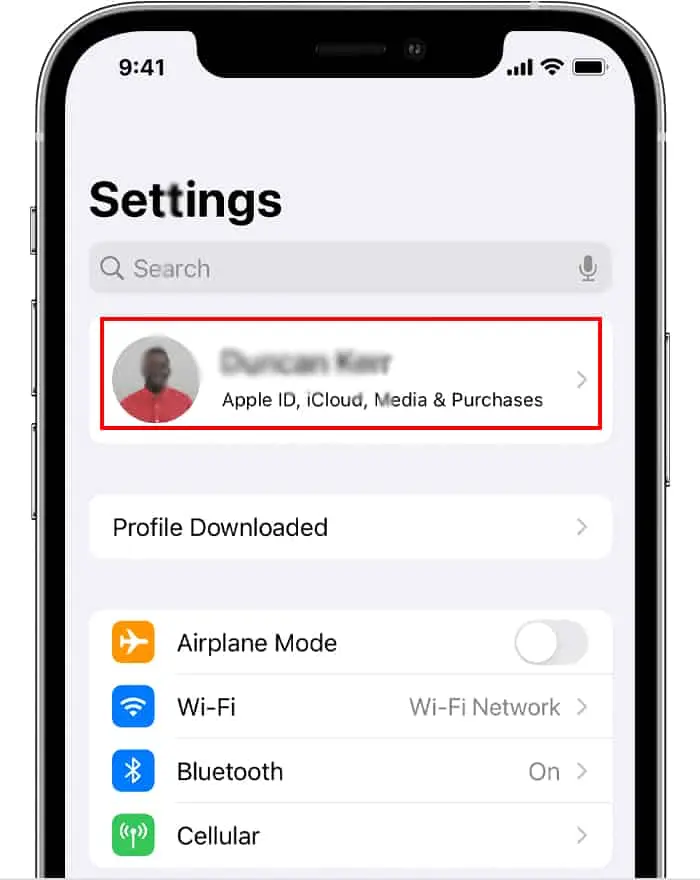 3. Select Set Up Family Sharing.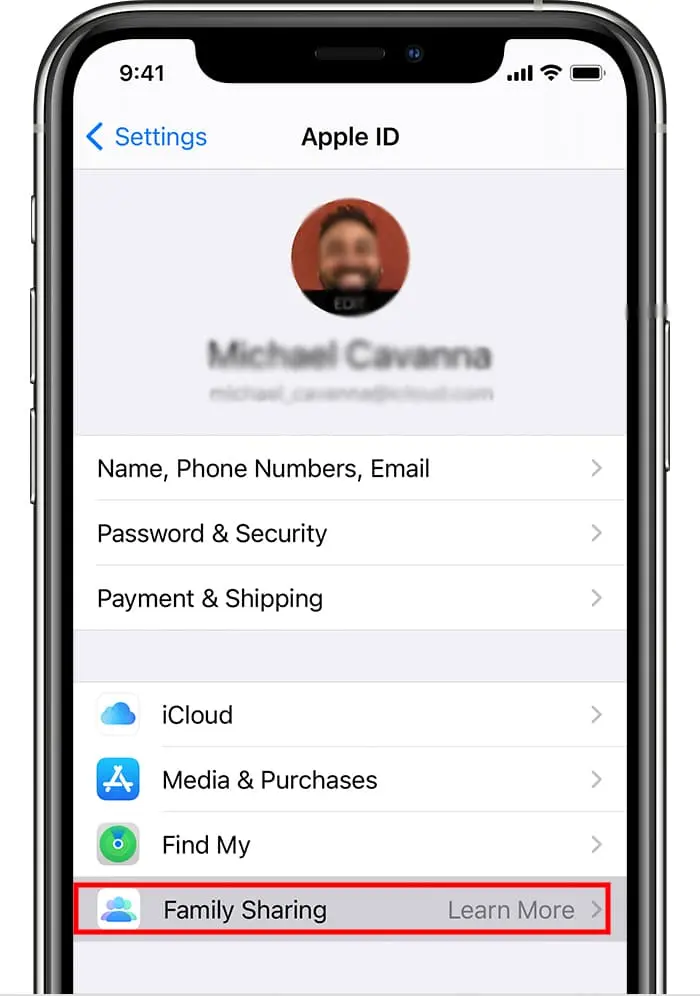 4. Select Get Started.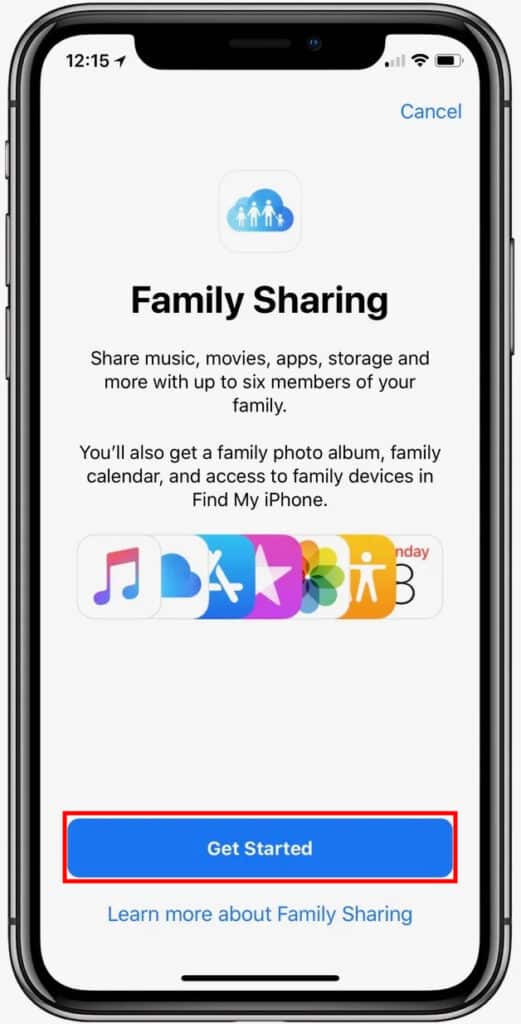 5. Tap proceed after selecting the feature(s) you want to share with your family.
6. Choose a Shared Payment method – this is the card that will be used by family members to purchase applications, music, and other items – and then hit Continue.
7. Select Invite Family Members.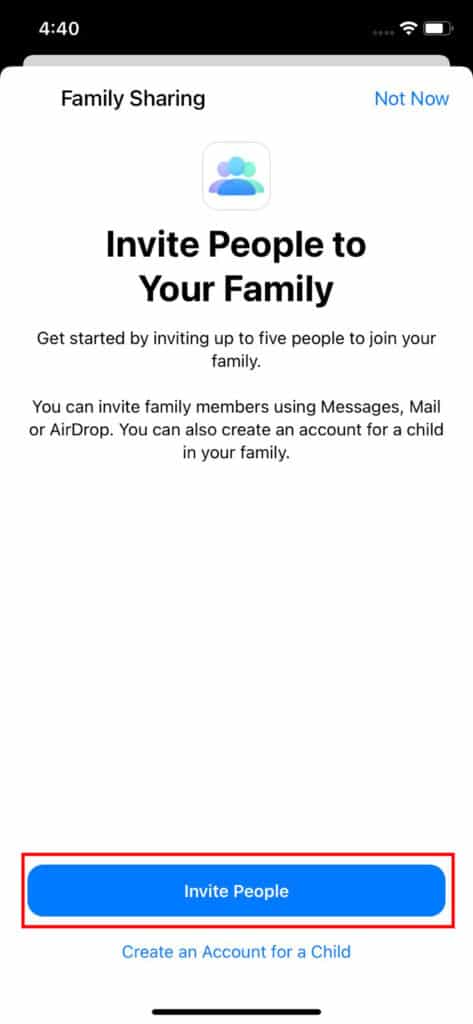 8. If asked, enter the security code for your Shared Payment card and then select Next.
9. The link to the Family Sharing invite should display in an iMessage window. Add your family member's name and phone number, then touch the Send button to send the invite.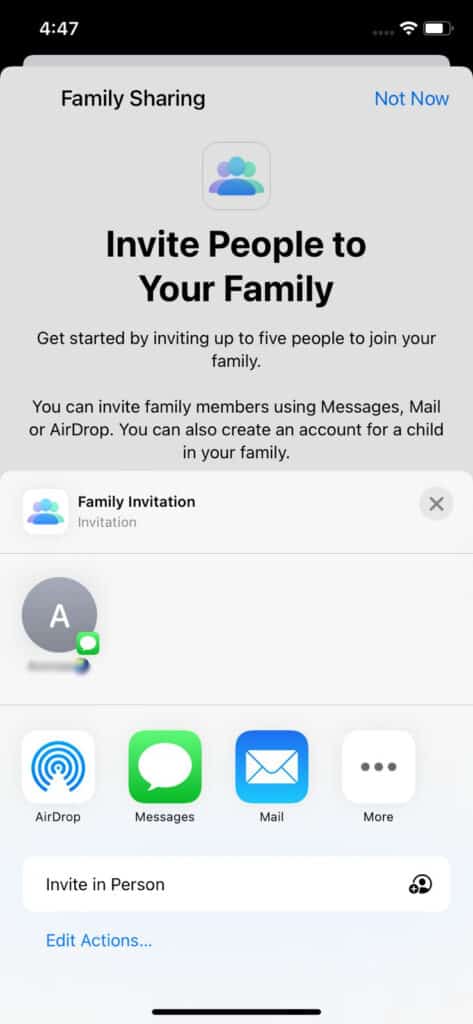 10. Tap Done, and then repeat the procedure for any other family members you want to invite.
When a family member touches the link and accepts the invitation, their Apple ID will be connected to yours.
Family Setup on the Apple Watch
Once you've configured Family Sharing, you may now utilize Family Setup on the Apple Watch – as long as it's Series 4 or later and has cellular connectivity, as previously stated. Follow these steps to configure Family Setup on the Apple Watch:
1. Get your family member to put on their new Apple Watch, and attach the strap accordingly.
2. Hold the side button until the Apple logo displays on the screen to turn on the new Apple Watch.
3. Place your iPhone in close proximity to the Apple Watch and wait for the pairing screen to display. If it doesn't, check sure your phone's Wi-Fi and Bluetooth are both turned on. To begin the setup procedure, go to the Apple Watch App > All Watches > Pair New Watch.
4. Set it up for a family member, then continue.
5. Align your iPhone with the new Apple Watch so that your phone's back camera can scan the Apple Watch display.
6. Follow the on-screen directions after selecting Set Up Apple Watch.
Once completed, your child or senior family member should be able to use the Apple Watch, including the ability to make calls, monitor its location, and prevent usage for youngsters during school hours.
Conclusion
With Family Setup, a member of your family who does not have an iPhone may use their Apple Watch to make phone calls, send messages, and share their location with you. After you've configured a watch for a family member, you may use your iPhone to control some of the watch's features. Some Apple Watch capabilities are dependent on having a companion iPhone and are not available on an Apple Watch that has been paired through Family Setup.
Read more