Call of Duty: Vanguard combines some of the best elements of Modern Warfare with Black Ops Cold War's competitive online capabilities with a WWII setting. There is plenty here to make the most recent Call of Duty online experience feel new, including a greater focus on destructible areas, the addition of pacing filters, and a more friendly, central-hub-like architecture for Zombies mode.
It exaggerates the newness of some features by claiming that all but one of them is new. Outside of multiplayer, Vanguard's narrative and zombie modes attempt to innovate their traditional interpretations, but both fail to fall short.
Price and Availability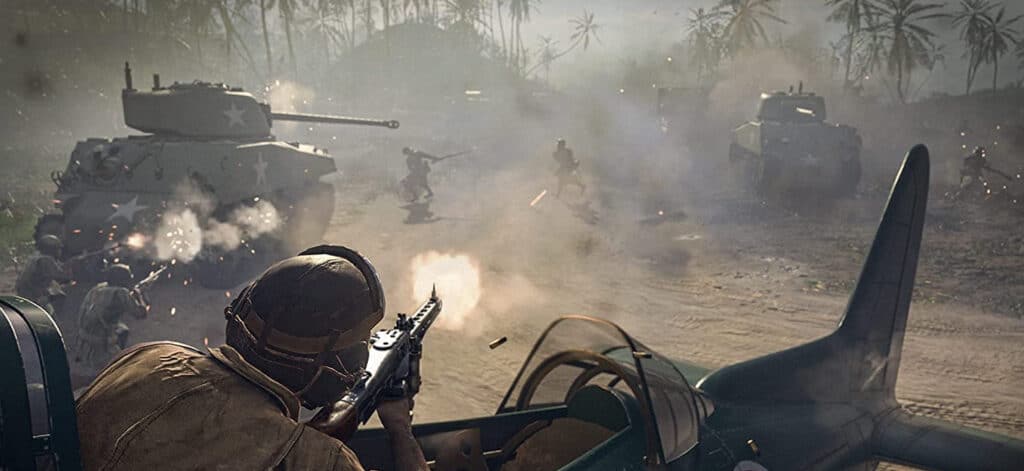 On November 5, 2021, Call of Duty: Vanguard was available for purchase. The game was sold to everyone on that date, regardless of preorder.
Call of Duty: Vanguard comes in two different versions
Depending on your platform, the Standard edition costs $69.99 or $59.99 and includes the core game.
Price of Call of Duty: Vanguard on PS5

In addition to the original game, the Ultimate Edition of the game is only available digitally and consists of the following:
Bundle for Battle Pass
Pack Task Force One
Double XP for five hours.
Price of Call of Duty: Vanguard on Xbox One
New Features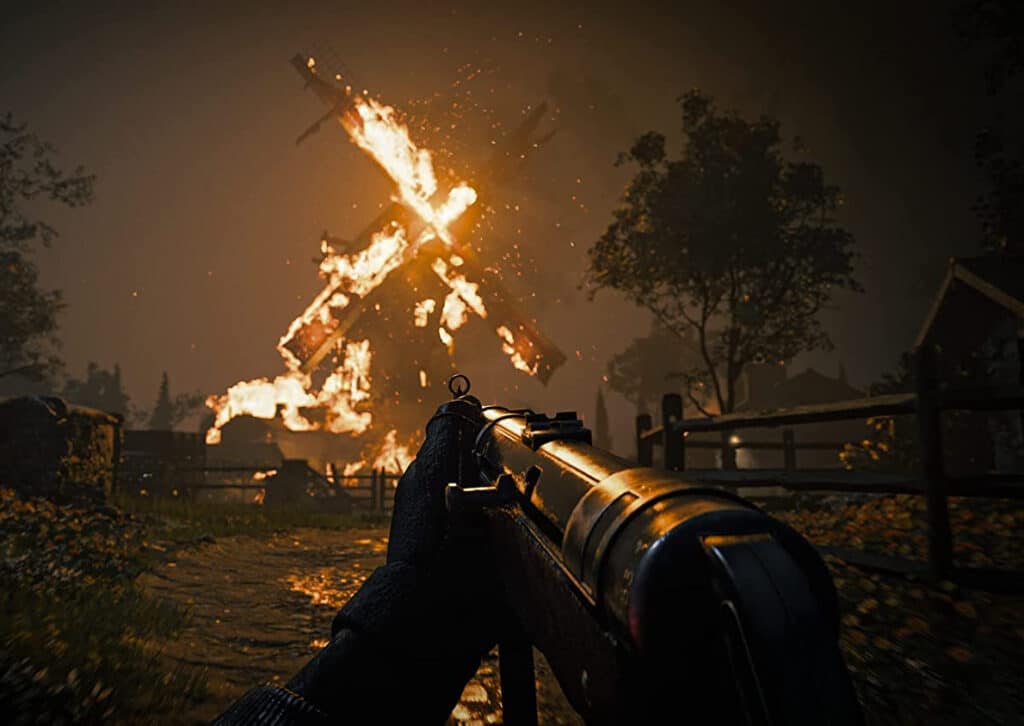 While the "Call of Duty" game's primary gameplay hasn't altered, there are a handful of new features and game modes.
Destructible Environments
Environments that can destroy: campers beware. There are now damaging components in "Vanguard," so the cover might not be as secure as you believe. Hiding behind walls, corners, cardboard boxes, and the like won't be an option with the new destructible objects and environments.
Modification to weapon mounting
Players were first exposed to static weapon attachment on objects in "Modern Warfare." The mechanic is back in "Vanguard," although players can now glide around the top or edges of cover rather than just remaining still while holding a weapon.
Patrol
While the capture point in this game mode goes along a predetermined course through the map, Hardpoint's stationary capture points appear randomly throughout the map.
Multiplayer
Players have formed strong opinions on whether the multiplayer formula in recent installments has improved or worsened. The series started to deteriorate when it incorporated overly vertical storytelling and exceptional skills that didn't work well with solely skill-based gunfights. In any case, Vanguard's multiplayer makes some modest progress toward improved map design even though it isn't revolutionary.
Although the game controls are the same, the experience is noticeably different from Call of Duty: Black Ops – Cold War. More focus is placed on Call of Duty: Vanguard's multiplayer element. The expansive medium has 20 maps at launch and a new 'Combat Pacing' matchmaking system that allows you to control the game's pacing by selecting the number of players about the map size. This way, you are not compelled to participate in sniper matches or bloodbaths where you only stay alive for a few brief seconds.
Zombies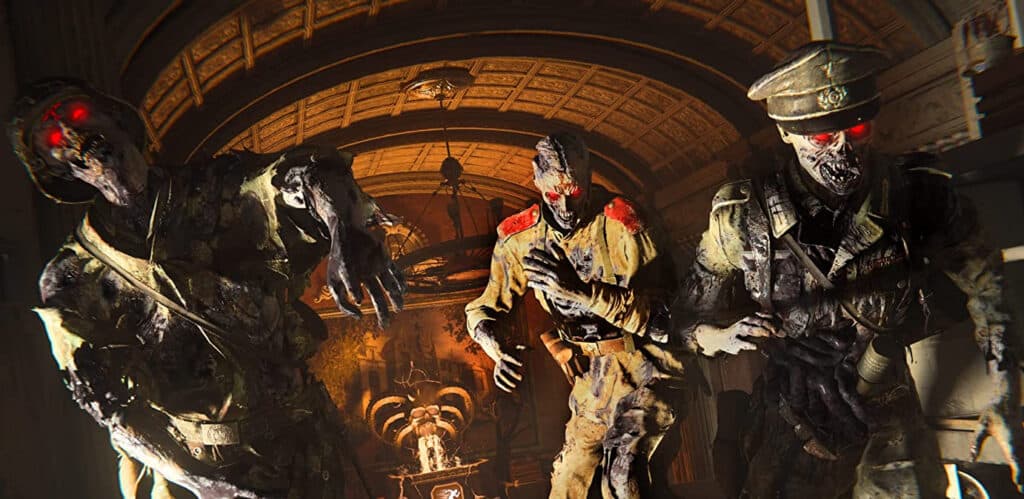 A brand-new, feature-rich version of the famous Call of Duty: Zombies feature is included with Call of Duty: Vanguard. This adventure aims to prevent the Nazis from unleashing hordes of zombies on Europe by transporting players back to 1944. The fact that this story is a predecessor to the Dark Aether storyline that was first revealed in Black Ops Cold War makes it much more alluring for followers of continuity.
Unsatisfactory single-player campaign
The campaign of Call of Duty: Vanguard, however, suffers from a lack of continuity and doesn't make sense in narrative form or practice until the end. Vanguard turns into a repetitive shooting gallery with occasional tiny modifications that don't work most of the time once the protagonists, modeled after real people who fought in World War II, are captured. The return of mounting weapons in Modern Warfare and the ability to blind-fire give some novel combat choices that may or may not be beneficial, depending on how you want to play. Firefights feel amazing despite these failings, which makes the campaign bearable.
Characters lack personality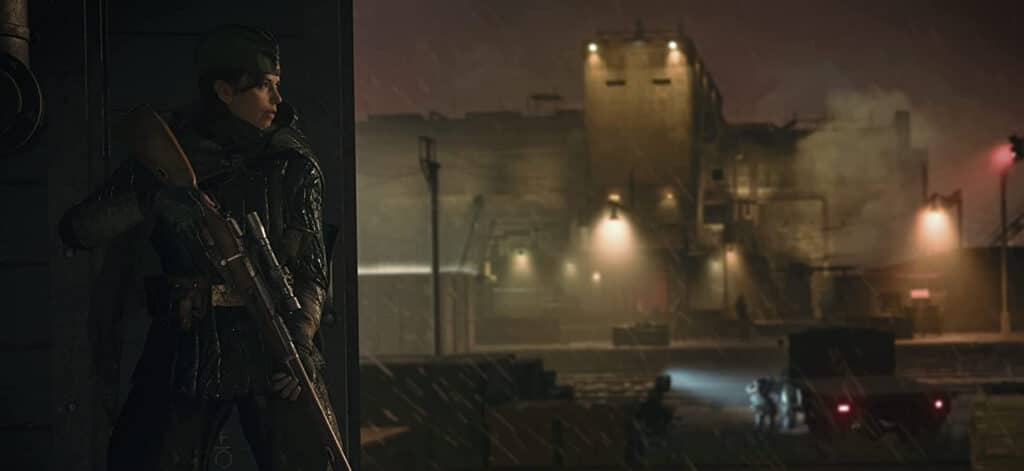 Vanguard prioritizes its characters over their conflict as the narrative's focal point. It's a bold move for a Call of Duty game. The group instead comes out as a motley crew of caricatures. A British rational thinker leads the squad, while the American is a lone wolf ace pilot, the Russian is vengeance-happy, and the Australian has been in and out of jail and disobeys orders. The depth of the characters that gamers fill the shoes of begins and ends with those descriptions. The spotlight is shone on these usual Call of Duty characters, who are bland and uninspired.
Ignoring Convention
Vanguard uses powerful weapons and excellent sound design when it manages to maintain the tension. In Vanguard, each gun has a distinctive sound profile that is enthralling. In Vanguard, firing weapons is a simple thrill, and the fact that they can blow away cover increases their potency.
They focused on adversaries, giving orders to teammates, allowing players to handle various types of explosives, etc. These skills distinguish each character throughout gaming but didn't matter in the end.
Not hitting the mark
The multiplayer mode makes it unique, as here is where almost all players will spend most of their time. Even though Vanguard multiplayer is superior to its other two game modes, that standard isn't very high. Vanguard's multiplayer features generally satisfying gunplay, but there are much too many balance problems that penalize players who aren't prepared to put in a weekend's worth of effort.
Is it a free version of Call of Duty: Vanguard?
Vanguard action is free! Even though Call of Duty Vanguard has been available for a while, during a free access period, gamers who haven't purchased the game can play multiplayer for free.
Is it worthwhile to buy Call of Duty: Vanguard?
From that perspective, Call of Duty Vanguard delivers because Season 1 offers a variety of weaponry, from pistols to snipers, for the players to enjoy. Additionally, it feels lovely to use the guns; each one offers something unique over the others and doesn't feel like a simple reskin.
Conclusion
The campaign in Call of Duty: Vanguard is the best in the series, bringing players on an incredible trip with fantastic set pieces, intriguing characters, and entertaining shootouts. Although both the multiplayer and zombie modes are pretty pleasant, neither one significantly advances the brand. You'll find that the entire bundle is worthwhile for your time and money if you're okay with it.
The game's campaign and visual signals favor beginners, while its multiplayer and cranked-up tempo are a seasoned fiesta. This awkward dichotomy makes the game unsatisfying to play. Additionally, the single-player campaign is far too brief, and the zombie mode hardly counts as a full game mode.
Read more