With Microsoft recently unveiling the more powerful Xbox One X, the question arises whether Xbox One S is still worth it. If you are planning to get your hands on Xbox One S in 2022, then this might be your chance. But you might want to know more about it before buying it. Here is a review for Xbox One S.
Xbox One S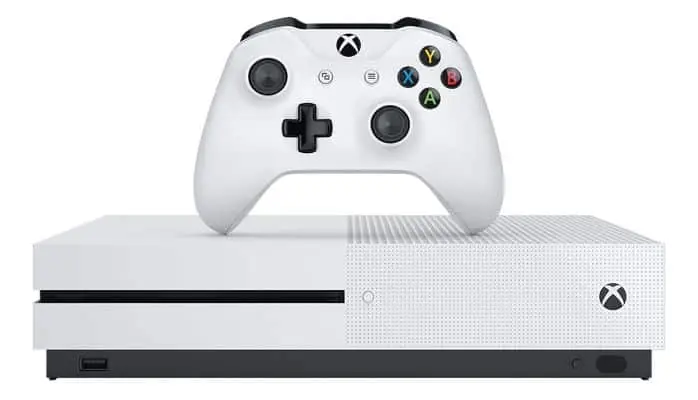 Three years after the original Xbox One, the Xbox One S was released. It drew attention with its quieter, smaller, higher-quality gaming capabilities. The Xbox One S has been a popular choice for people on a budget who desire a high-quality Xbox experience. With the Xbox One S, you can play Xbox One games in Ultra HD with HDR. It's worth noting that this isn't the same 'native' 4K that the Xbox One X offers. However, movies and TV shows still benefit from it, whether you're watching an Ultra HD Blu-ray or streaming 4K Netflix. The One S is still an excellent and economical option. In reality, Microsoft's Smart Delivery technology may make it a viable alternative for a long time.
Pros
Vastly reduced physical footprint
4K and HDR streaming
HDR gaming
Cons
Needs adapter for Kinect
4K gaming limited to upscaling
Design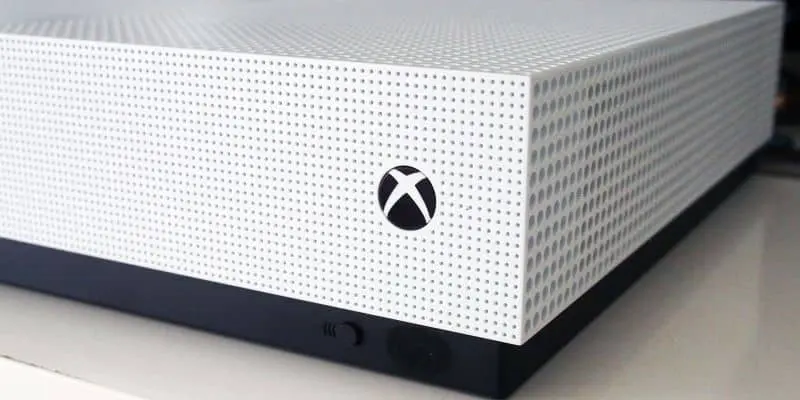 Xbox One S defies expectations by cramming a large power supply and a massive 2TB hard drive into a chassis that's two-fifths the size of the original. It measures about 17 x 11.4 x 4.4 inches. The company could have managed this with the help of ventilation through the porous siding. A more compact design allows Microsoft to employ a smaller fan while relocating the hard drive just below the disc tray. This frees up a significant amount of room for other uses. The hard drive could then be moved, allowing the power brick to be positioned inside. The power brick is a power supply unit similar to what you would find in a desktop PC. Thus, reducing clutter on your entertainment shelf. Along with the components on the interior of the box, the system's outer shell has changed as well.
On the console's face, two physical buttons for power and eject have replaced the capacitive touch buttons. Moreover, the sync and USB 3.0 ports have been relocated from the unit's side to the lower part of the front face. There is an HDMI In port for connecting a cable box, an HDMI Out port that's HDMI 2.0a/HDCP 2.2, two SuperSpeed USB connections, and S/PDIF and Ethernet connectors around the rear. On the front is an IR blaster that allows you to turn on other devices such as TV, audio/video receiver, and cable/satellite box. The only thing lacking is a normal Kinect port. Moreover, the console does not have any color options, so you will only have a white console. Microsoft's Xbox Design Lab program only lets you change the color of your controllers.
While Microsoft claims that the processor remains unchanged, the regular Blu-ray disc drive has been replaced with a 4K, HDR-capable drive. It can read Ultra HD Blu-rays, the next generation of physical media.
Performance
The Xbox One S is a fantastic match for an Ultra HD TV. The most significant change is a 4K resolution. You may have the Xbox One S upscale all of your content to 3,840 x 2,160 or leave it to your TV. Moreover, the system loads even faster in this higher quality than it did on the original Xbox One in conventional high definition. It has 4K versions of Netflix, Amazon Video, YouTube, Vudu, and Hulu, which are only available in the US. Microsoft's Universal Windows Apps promise to fill in a lot of the gaps for apps that aren't yet supported by making it easy for developers to support both the Xbox One S and Windows 10 with a single program.
Otherwise, if you don't have access to a 4K streaming service, you can always insert a 4K Ultra HD Blu-ray disc into the Xbox One S. The Xbox One S performs roughly as well as most other consoles as a Blu-ray player. If you prefer to utilize a more traditional remote control, you may purchase a separate media remote. Or else, you will be controlling movie playback using the regular gamepad. The picture quality is gorgeous, and the interface is basic and straightforward to use. A dedicated player may offer more premium features. This can be, for instance, a second HDMI connector for audio output separate from television. However, the console will be more than enough.
Can the Xbox One S do 4K?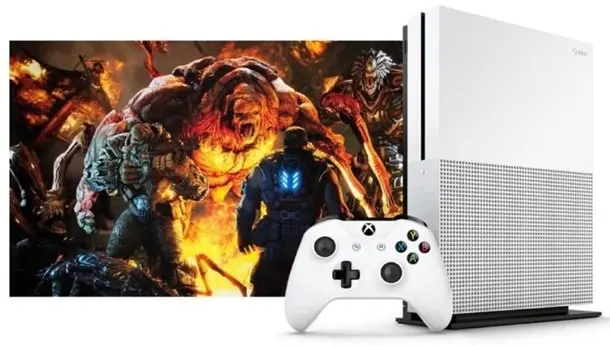 4K refers to the resolution of your television. It has four times the number of pixels as a 1080p HDTV, resulting in a picture that is sharper and more detailed. A 4K TV and an Xbox One X or Xbox One S are required to watch 4K and the video technology HDR. If you adjust your console's resolution to 4K UHD, features like Home and apps will appear in 4K. Games, however, are a little different. On the Xbox One S, games are upscaled to 4K. This means that, while the picture is smoother and more detailed than the original 720p or 1080p, upscaled 4K isn't quite as good.
A 4K TV for Xbox One S?
Any current TV will work with your Xbox One S console. All you need is an HDMI cable to get started. Although, a 4K TV is required to make use of the 4K features and game upscaling.
Xbox One vs Xbox One S
The Xbox One S is smaller and quieter than the Xbox One. The Xbox One S, on the other hand, supports HDR and 4K Blu-ray playback. To take advantage of these capabilities, you'll need a 4KTV.
Which one is better Xbox One S or PS4?
Both pieces of hardware have their advantages. The best console for you will be the one that meets your individual requirements. The games on the PS4 Pro look better, but the Xbox One S is the better media player.
Games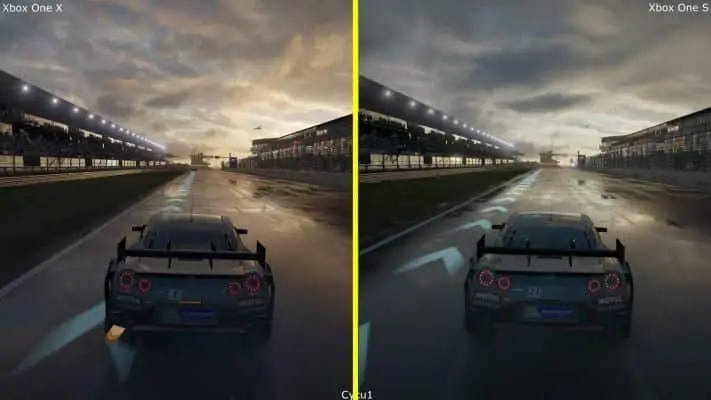 Games appear better in 4K resolution, even if it's achieved by upconversion rather than pure 4K read-through. During the tests, we played a few games. Starting games took the typical 15-20 seconds, but once they were up and running, they seemed to play and look better on the Xbox One S. Similarly, the full-motion capture sequences have a clear gloss to them. It was as though you were viewing a 4K movie rather than a 1080p game. Based on observations, games are smoother, faster, and more visually appealing than they were on the first Xbox One. Surely, some games will benefit from the Xbox One S's enhanced HDR capabilities.
However, in order to play games, you'll need a controller. The Xbox One S controller is almost a replica of the original Xbox One controller with a few minor but significant enhancements. The controller will be the first from Microsoft to enable Bluetooth natively. So, you won't need to put in a dedicated Xbox One USB receiver if you want to use it as a PC controller. Though it sounds fantastic, testing has yielded mixed results. You can only connect one controller to your PC at a time, and you won't be able to listen to music through its 3.5mm socket through Bluetooth.
The controller now has a textured grip that makes it easier to hold for longer periods of time, as well as a more powerful wireless antenna that allows gamers to sit further away from the screen. While the changeover from Xbox One to Xbox One S would have been a great opportunity to replace the controller's batteries with a rechargeable Lithium-Ion battery, that wasn't in the cards this time. If you already have a few original Xbox One controllers laying around, don't worry about replacing them with the new ones; they'll work just fine with the new console.
What's new in the Xbox One S?
Smaller, Cleaner Design
It is 40% smaller than the previous model, which is astounding given that the power source is now inside. It's also completely white, with some smooth plastic moldings on either side. The One S can also be used to stand vertically. You can acquire a stand separately for $20 if you buy one of the other variants.
4K and HDR video
The Xbox One S gets a significant video improvement, with 4K resolution and HDR support. Also, it has a high dynamic range, which is basically enhanced contrast and color. Keep in mind that such capabilities are only available on compatible TVs, and 4K functionality is limited to a small but expanding list of video material. 4K Ultra HD Blu-ray discs and streaming video services like Amazon and Netflix are presently available. Meanwhile, some games will be able to take advantage of HDR visual upgrades in the future but don't expect PC-like 4K graphics just yet. So you won't be able to play native 4K games on an Xbox One S. In truth, just a few games will support HDR, and none of them has been released yet.
New controller design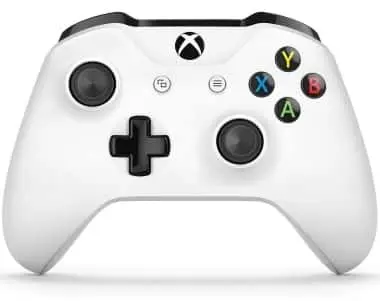 The Xbox One controller for the S has also been upgraded. It has a smoother top part, a longer range, and textured grips. It can also connect via Bluetooth, which opens up the possibility of compatibility with other devices. Unfortunately, the plastic textured grips aren't as comfortable as rubberized grips, but the triggers appear to be unchanged. Moreover, the D-pad is also less haptic.
IR Blaster and Receiver
The Xbox One S still has an IR connector for operating the system with a remote, but it now has an integrated IR blaster for controlling or powering other devices in the room.
Conclusion
The Xbox One S is a smart update to Microsoft's Xbox One system. In short, Microsoft's technical team did an amazing job. It took a lot of engineering to get everything inside the original Xbox One. While not every gamer will be able to appreciate the Xbox One S in all of its 4K Ultra-HD, High Dynamic Range glory. However, those who can be blown away by the speed with which content loads over reasonably fast connections, as well as how breathtakingly beautiful games look. It's thinner, sleeker, and more gorgeous than the Xbox, according to all accounts.
If you have any questions, you can ask us in the comments section below.
Read More!