Let's first clear it out for those who don't know what Meta Quest is. Meta Quest is a Facebook brand that is involved in producing AR and VR headsets. Initially, it was not owned by Facebook(Now Meta). It was a separate brand known as Oculus, which was founded in 2012. In 2014, it was taken over by Facebook, seeing the future of virtual reality. The company has previously launched various products. This includes Oculus Rift, Oculus Go(Its first mobile headset), Oculus Quest (The first of the quest iteration), Oculus Rift S and Quest 2. All these products are launched with the branding Oculus on them. But in 2021, Facebook announced to change it with Meta branding. And is now launching the Quest Pro headset under the name of Meta as Meta Quest Pro. We are here with a precise Meta Quest Pro review.
Now, we will see in our review what the Meta Quest Pro headset is up to, as Meta is spending quite a billion on this project. We will see its performance, apps we can use on it, its design and many other things. It is said that it is better than the previously launched Quest 2. So get ready for the Quest Pro test.
A short Meta Quest Pro Review
Price and Availability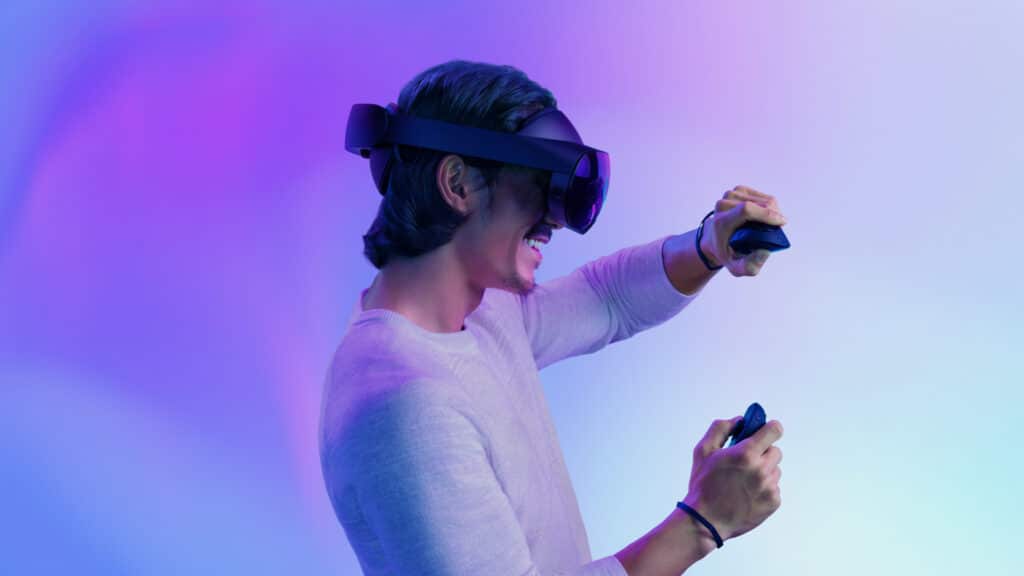 Meta Quest Pro headset is now available at $1499.99/£1,499.99, which is quite a high price tag compared to other VR headsets available in the market. Also, it is way more expensive than Meta Quest 2, which costs roughly 4 times lower than this. However, if one buys other VR headsets available in the market, even if the price is low, they require a high-end PC to operate them, which combined costs as much as Meta Quest Pro. Customers will find it costly because of its price tag. But Meta has already defended itself by revealing that they haven't made it by keeping the consumer in mind.
Talking about availability in the Meta Quest Pro review, one can now purchase from the official Meta Store as well as third-party apps like Amazon and Best Buy.
Specs and Features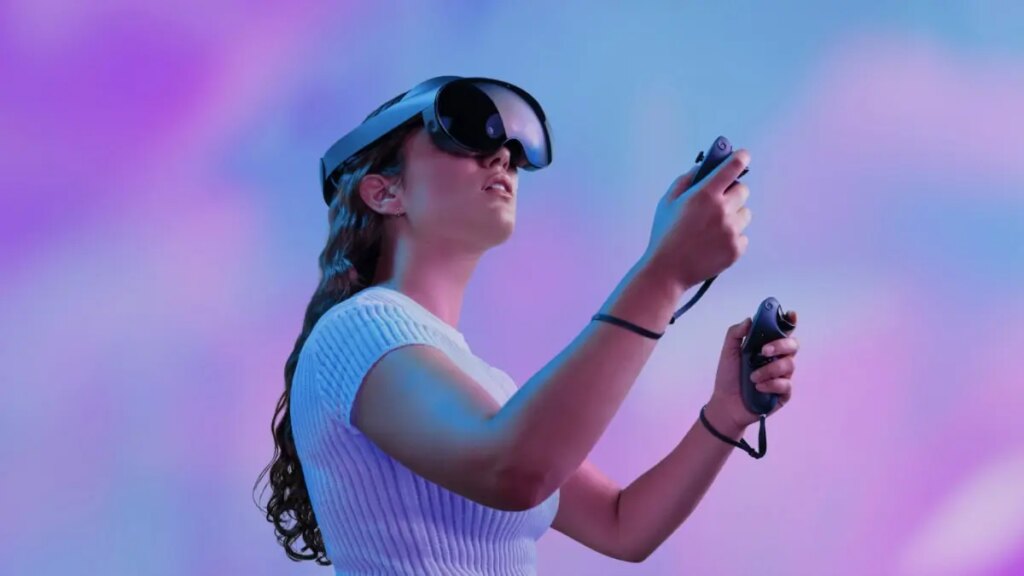 The first and foremost change that we found in our Meta Quest Pro headset review in comparison to Quest 2 is that it now comes with Qualcomm Snapdragon XR2+ instead of Qualcomm Snapdragon XR2. This provides 50% more power so that one can enjoy any game from Quest 2, and it is enough for future games as well. Another significant technology added to Quest Pro is the color passthrough feature. Meta has reduced the optical stack by nearly 40% which now allows 75% more contrast and 1.3x color gamut to enter the optical module. Due to the colour passthrough, one can now experience mixed reality in colour instead of black and white in Quest 2 VR.
Another features added to the Meta Quest Pro headset is face and eye tracking. Meta Quest Pro will observe all the expressions through the face and eye tracking, and your VR avatar will enact that expression. Face tracking and eye tracking have become normal norms now when it comes to VR(Virtual Reality). When combined with Hand tracking, this feature will enhance your collaborative experience. Such as, while doing meetings and conference stuff using Meta Quest Pro, one can now see more expression of their colleagues. However, only the one with Quest Pro will be able to experience this.
Moreover, it comes with 12GB Ram and 256GB storage which is more as compared to Oculus Quest 2.
Design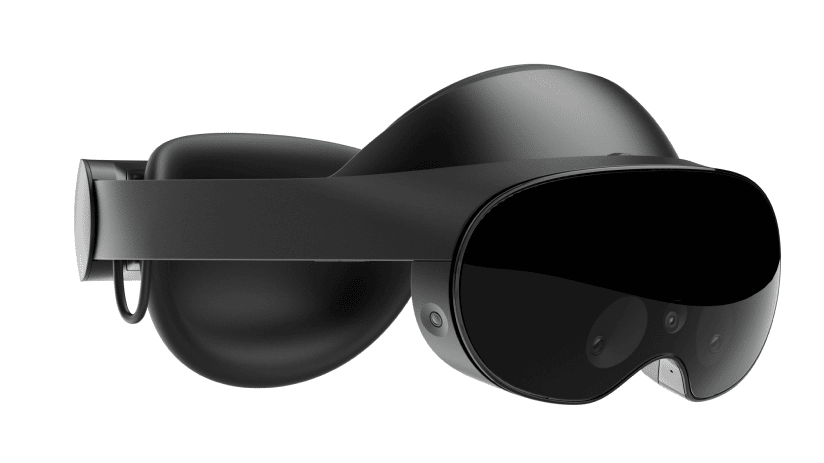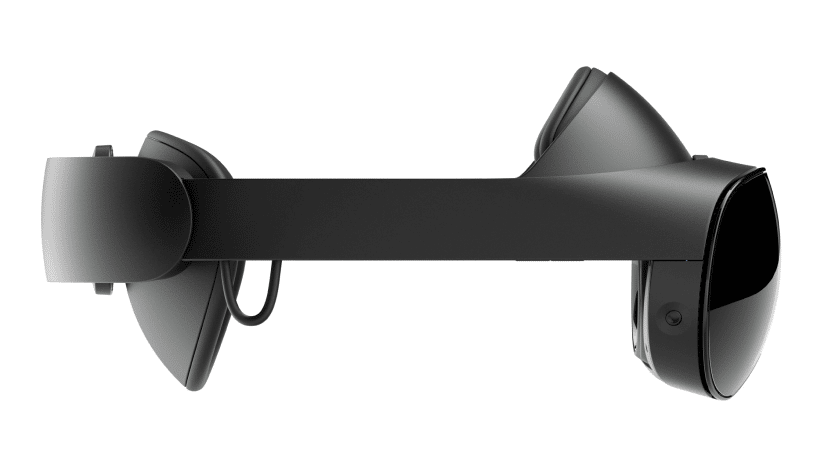 In the aspect of design review, Meta Quest Pro is quite different from Quest 2. It adorns a completely different shape as well as color. Quest Pro comes in all black colour instead of attiring standard quest white colour. Speaking about the size, it is more compact as the width is only 196mm.
The first change in design is its strap, as instead of an elastic strap Quest Pro VR headset comes with a plastic strap with a wheel for fitting adjustments. This plastic strap also consists of the headset's battery, as now the weight is distributed properly. So in spite of weighing more than 700g, it doesn't feel heavy. There's also a wheel in front which manages the space between the eye and the lens, which is quite useful for those who wear spectacles.
To add extra comfort, they have kept extra padding. Instead of keeping a packed look, this time, there is an open space near the nose as this device is made for MR(Mixed Reality) also and not just VR(Virtual Reality). However, the space can be covered with the help of a magnetic partial light blocker if you don't like the light coming from it. It is also referred to as a mixed reality device as the main motive of this device is MR.
The pancake optic used in the Meta Quest Pro headset uses a thin layer in the display, which increases pixel per inch by 37% and pixel per degree by 10%. However, there's a disappointment regarding the display refresh rate as the Quest Pro headset is launched with a 90Hz refresh rate, which is lower than its predecessor headset. Furthermore, now there is a wide IPD adjustment of 55-77mm, which is way better than its predecessor as well as competitors. These IPD adjustments are measured through inward-facing cameras. However, one has to adjust it manually to get a better result.
Controllers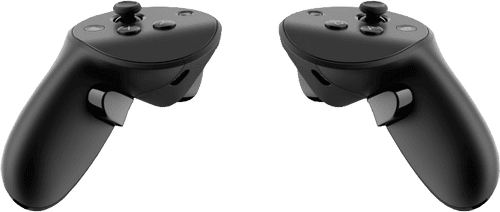 Another change is the New Touch Pro controllers, which are somewhat small in size but with the same design. Each controller houses Snapdragon 662 mobile processor, a battery(rechargeable) and three sensors. As they have their inbuilt sensors for hand and finger tracking, they replaced the old big light ring with LEDs. These Quest Pro controllers have better responsiveness and accuracy than their older versions. Moreover, in the Quest Pro headset, the Haptic movement is very much improved, which is way more useful while drawing anything with the help of Controllers. Yes, you heard it right one can even use these controllers as Stylus for, e.g. Painting VR. And thanks to its rubber grip, one doesn't have a fear of dropping it while showing some moves.
Coming to the design, under the thumb controllers have a circular control panel, and under the middle and index fingers, they have triggers. Each circular panel includes one analog stick, a menu or home button and 2 face buttons. Also, to track movements, controllers have two cameras outwards on the front and one on the control panel. Once you have used these new controllers, there's no going back to the old Quest 2 VR headset one. This time these controllers weigh around 150+ grams. One can also charge the Quest Pro headset controllers using an included charging cradle through metal contacts inside each controller.
Applications
As the Quest Pro headset uses Snapdragon XR2+, which has increased its potential by 50%, one can use any app of the Quest 2 VR headset on it. However, many apps don't use Quest Pro's full potential yet, but we can expect them in future. Here we will discuss some apps which one must try on their Pro headset:
Meta Horizon Workrooms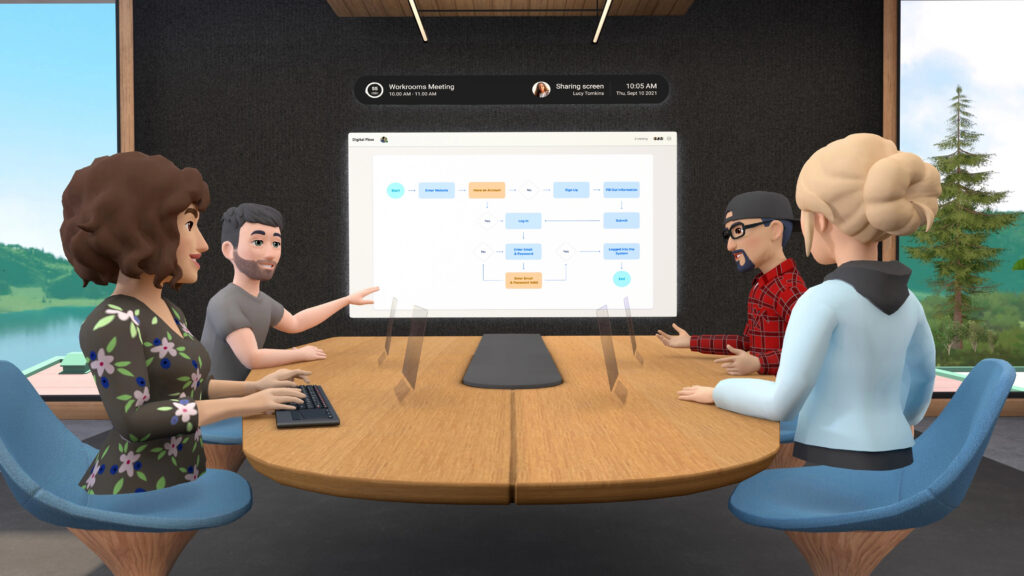 As a result of the current pandemic, a new work culture has arisen i.e."Work from Home". Many institutions nowadays prefer this. But the main limitation of this work culture is that it lacks a working environment. Now, what if I tell you that Meta has solved this problem with its newly launched Quest Pro? One can now collaborate with colleagues in a virtual workspace using Quest Pro. And with the introduction of face tracking and, eye tracking, Spatial audio, communication has become more human. This is because one can now enjoy every expression, whether it is joy or disappointment, through this Virtual Reality(VR) / Mixed Reality headset.
One can collaborate with colleagues or friends, although they are on different ends of the world. They can introduce their VR desk, take notes, draw, or write on a virtual whiteboard, etc. Horizon Workrooms will be the future of collaboration and a huge leap in this space.
Figmin XR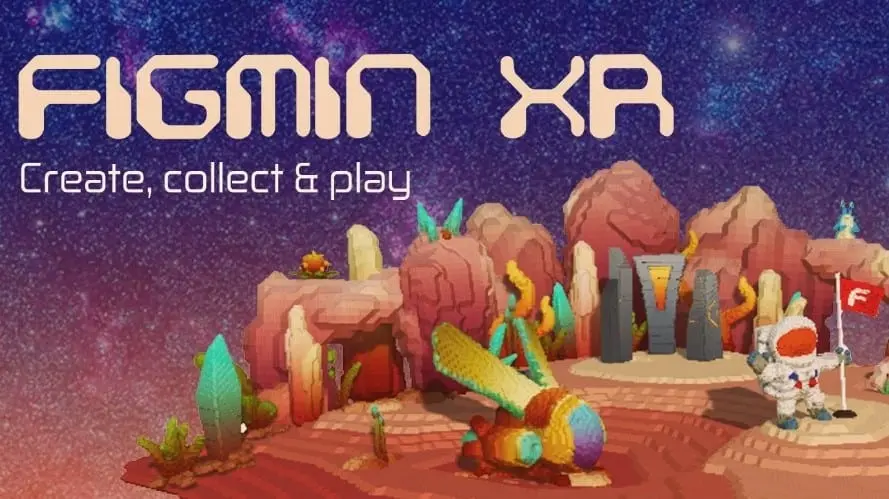 Everyone has, somewhere in time, dreamed of living in a fantasy world. To live your dream, you can use Figmin XR on your Quest Pro headset. This enables you to create your own fantasy land at your home by allowing you to create your own sketches in 3D. One can create their own distant creatures and can place them in their room virtually. Moreover, one can build their own fantasy land by placing floating text, using decoratives, games etc. and enjoy them through these headsets. It's a great Mixed Reality experience which you will definitely love.
Nanome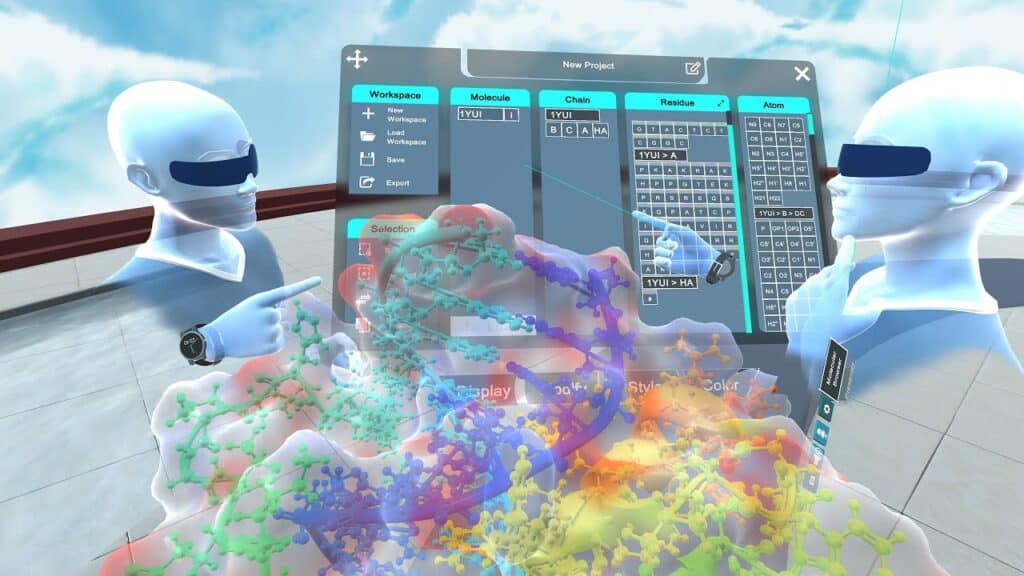 Chemistry is considered to be a boring subject, but there is a way to make it more fun and interesting. With the help of Nanome, one can run numerous experiments by mixing various molecules virtually using a headset. There are bundles of atoms you can use and also can download from the internet. Moreover, thanks to the colour passthrough and spatial audio, you can collaborate with your colleague and bring that experiment to your virtual office and can together work on it. This app also enables you to take notes, use a virtual whiteboard etc, just like Horizon Workrooms. This application is very useful in R&D work for various organisations. They don't have to waste real molecules while experimenting. They can now use the real molecule only once the experiment is successful virtually using Namome.
Wooorld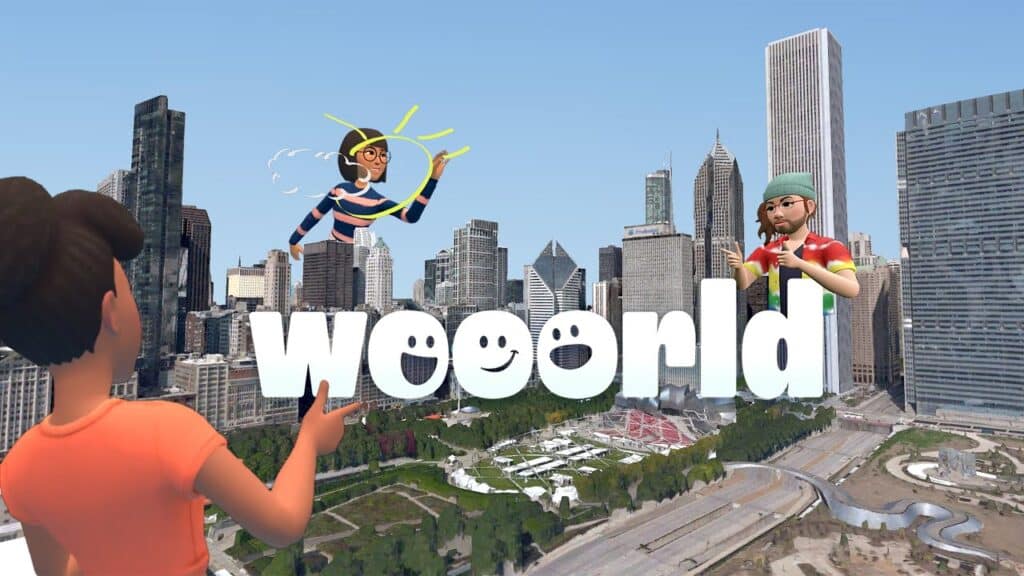 Wooorld consists of a very cool concept. There's hardly any person who doesn't crave travelling. And Wooorld fulfils that craving by allowing you to travel anywhere in the world with your friends virtually. And what a cool scenario it will be that you can travel anywhere without even being on the train. Also, they can meet real people through their Meta avatars. Also, one can now see the happiness on others' faces when one meets them. This is possible as Quest Pro now detects expression through its tracking system. Thanks to the spatial audio, you can take a tour with the people you meet and take information regarding the places you visit. There's also a minigame called "Where in the Wooorld." which you can play with anyone.
Apart from these, there are numerous apps which you can try using the headset. Other apps which we recommend you to experience are "I Expect You To Die", "Arkio", "Gravity Sketch", and "Painting VR".
Charging and Battery Life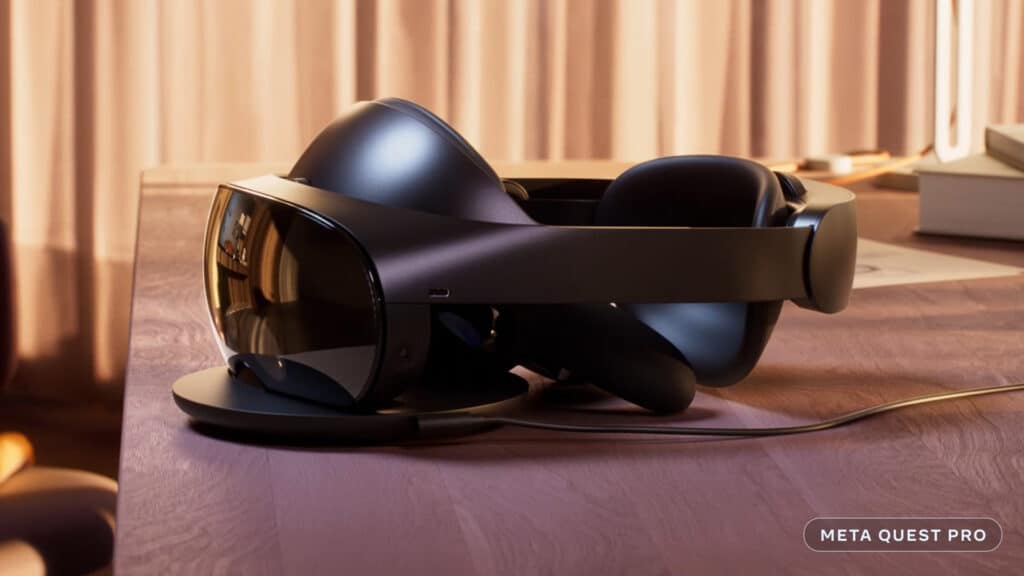 There's a bit of disappointment there when it comes to Quest Pro battery life. Meta has not officially announced it, but the headset is said to have 1.5 to 2 hours of battery life. This battery life is way lesser than the Quest 2 as it can last up to 2 to 3 hours. It also comes with the battery add-on with the optional elite strap, which extends that to 4 hours. However, Meta has covered this by saying people won't use this headset for more than two hours. We would have liked a better cover-up than this.
Despite this, one can use it with the charging cable as it comes with a 2-metre USB-C charging cable. Also, one can use their power bank having a USB-A port which can transmit 18W minimum to charge their Quest Pro. Another solution to this problem is to disable the tracking sensor, which is not recommended after spending that amount.
Charging is also painful, as it takes around 2.5 hours to charge Quest Pro fully. The headset comes with a charging dock which you have to place on a flat surface and align your VR headset and controllers through their magnetic pins on the dock. The charging dock will charge all three devices simultaneously. The process is not hectic; the time it takes to complete is.
MR / VR Experience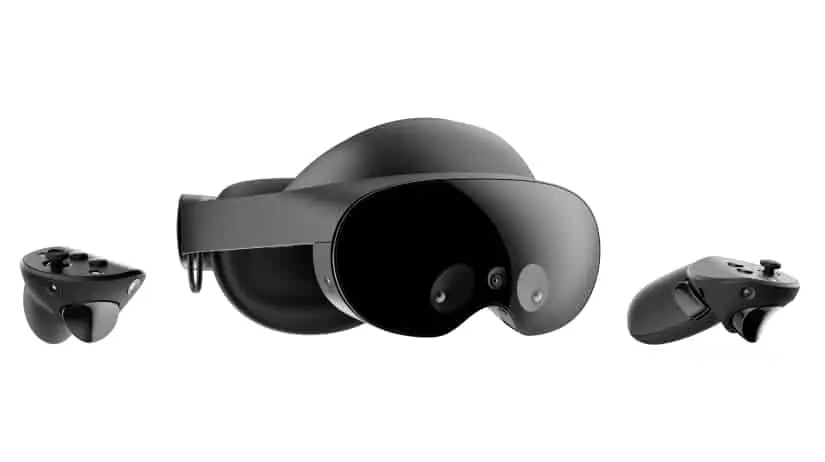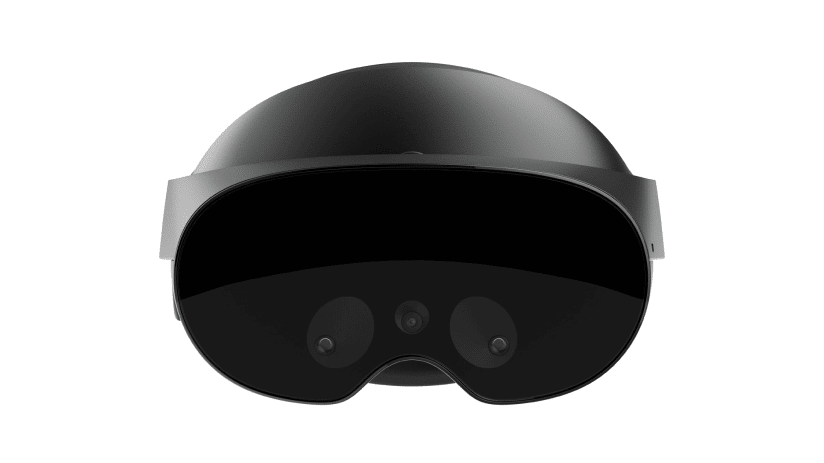 With Quest Pro, Meta has now included Mixed Reality features in its world of VR. MR is achieved through the full-colour cameras in the front, which gives you the best colour quality of than standard Quest 2 headset. As mentioned before, they have left a space in a headset near the nose side to give you the MR experience. Due to this, you will feel more immersed in VR. The two outward cameras access the surroundings and create a virtual environment for you to enjoy. Simply MR refers to adding objects that are virtual to your existing surrounding.
There's another feature called Spatial anchor, which is just a fancy name for the feature that tracks the surface or walls and remembers the position of the object. For e.g., if you have placed some object on your table and once you get that headset on after some time, that object will be placed there only. The space provided in a headset is to feel more immersed in MR; however, if you do not like the light coming from it, you can purchase a $50 full light blocker from the Meta Store.
Display and Audio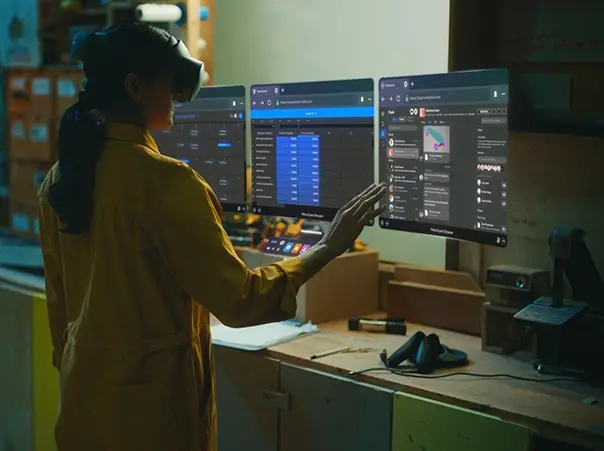 Many users are disappointed with the screen door effect in Quest 1 and 2 headsets. Let me tell you if you don't know what the screen door effect is. It is the dark lines caused by the gaps between the pixels. In Quest 1 and 2, when one sees it closely with a 1080p monitor, they used to see these screen door effects. In those terms, Quest Pro is impressive as the screen door effect is minimal, as it has 1800 x 1920 resolution.
Also, the pancake lens provides way more clarity to the display, even at the edges, where Quest 2 headset failed. With the Quest Pro headset, one can open several tabs at once. Through the lens, these tabs seem humongous, but one can adjust the size from the corner like normal computers. These open tabs are side-by-side, so to view the next tabs, you can either slide through a controller or can move your head.
As for the Audio, it uses the same speaker used in the Quest 2 headset. And one should not have a problem with that as the quality is way too good as compared to the devices available in the market. The only thing for improvement is the bass, which is not that bad but will love it if they have approved it to a certain extent.
Conclusion
This time Meta has cleared out what to expect from their future headsets. From its new tracking and haptics on controllers to color passthrough, there are a lot of improvements which we found in our Meta Quest Pro review. Also, from just focusing on VR to shifting their focus to MR has given them various areas to explore. However, it is quite expensive, which normal people will hesitate to pay. Though, if you're a creator or the one working in this space, give it a try, as its features will teleport you to a different world. Another limitation is that there are not many applications that can utilize the headset's full potential as of now. However, soon, we will get them.
Read More:
Meta Quest Pro Review: Meta's entry to the world of Mixed Reality!
Design

Battery Life

Controllers

Display and Audio
Summary
With the release of Meta Quest Pro, Meta has announced its arrival in the Mixed Reality world. With the upgraded display, new Touch Pro controllers and completely new design, Meta are ready to give you an experience of a lifetime. One can do virtual meetings, play games and many more things.