With the success of the Oculus Quest 2, there's a fair likelihood that a 3rd Gen Quest is in the works. And Oculus Quest 3 might be on the way shortly.
In the previous several months, a lot has happened for Oculus, not the least of which is that the firm is now known as Meta. Furthermore, the debut of the Oculus Quest 3 appears to be delayed as a result of Meta's declaration that it is working on an altogether separate VR gadget.
This new headgear IP, dubbed Project Cambria, is intended to introduce consumers to innovative VR technology that will assist establish the early days of Meta's aptly called metaverse project.
So, how does this affect the Oculus Quest 3?
Here's all we know about Meta's next-gen virtual-reality headset, including rumored features and design, as well as an estimated release date.
When Will the Oculus Quest 3 will release?
Meta hasn't released any information regarding this headgear yet. However, that doesn't mean we can't speculate on when it could be ready for purchase.
The first generation of Oculus Quest was released in May 2019, and the second in Fall 2020. The Oculus Quest Pro will follow, maybe this summer. This suggests that the fabled Quest 3 might arrive around 2023.
Announcing two products at the same event may feel crowded, and launching them concurrently may result in Quest 3 and Cambria gobbling up each other's sales. With Sony's PSVR 2 in the future, Meta will want to do everything it can to keep its grip on the VR sector – and internal competition will not help.
With a 2023 release date seeming realistic, we'd venture to guess that the Quest 3 will arrive in October 2023. Based on the Quest 2's release date, this would give it a solid head start into the Christmas holiday season, perhaps positioning it as the 'must-have' gadget of the year.
Oculus Quest 3 Price Rumors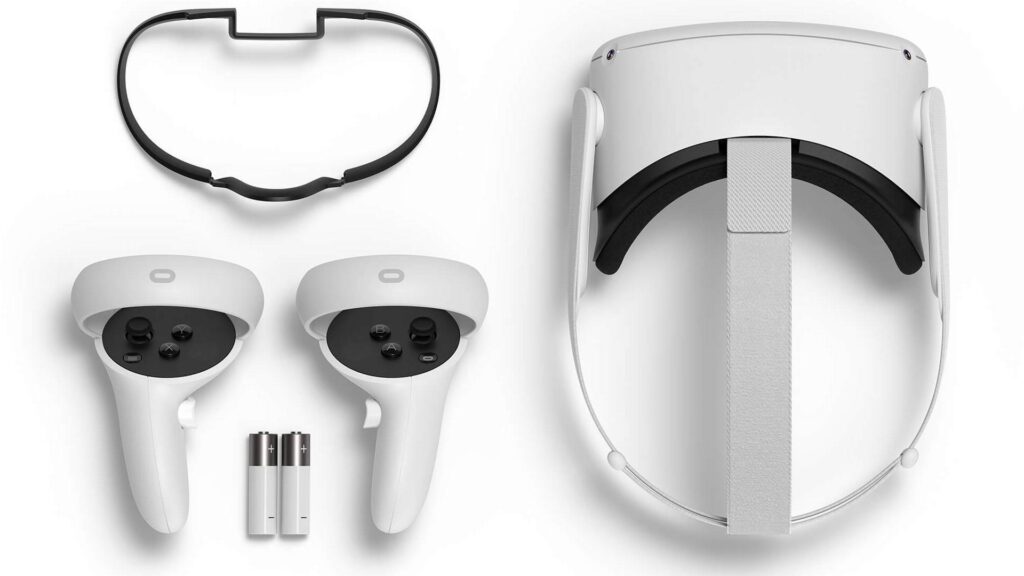 What is the price of an Oculus Quest 3 model?
The Oculus Quest 2 is available in two sizes: a 128GB model for £299 / $299 and a 256GB model for £399 / $399.
That's a big discount off the original, entry-level Oculus Quest pricing. We don't anticipate a Quest 3 to be significantly cheaper, and Oculus has already used the 'same price, better specifications' strategy when updating the Oculus Rift to the Rift S.
Having said that, given Meta's ambitions to make its gear the go-to mainstream VR platform, it may either choose to make the Quest 3 more accessible to all or, alternatively, follow Apple's lead and raise the price of its goods to make them appear more enticing.
With rumors that the impending Project Cambria headset would be pricey, the Quest 3 might target the lesser end of the market, with Meta appealing to both sides of the consumer spectrum.
Pre-Order Information
The Quest 2 was announced, and pre-orders began, nearly a full month before it was available, so we could see the same timeline this time.
Features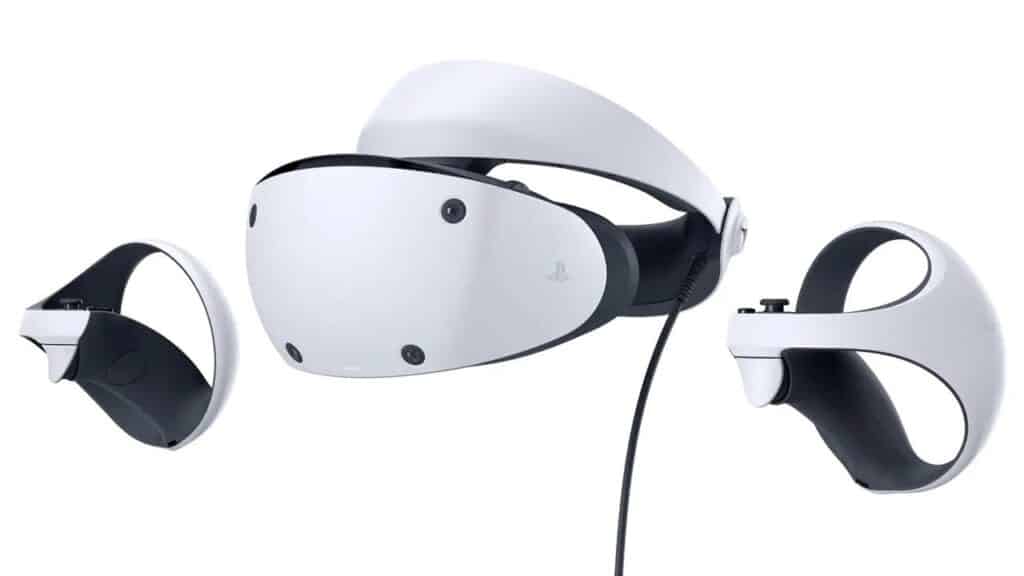 It's tough to know much about the Meta Quest 3 features right now because the Meta Quest Pro, which will come first, looks to contain some of the same ones. It's unknown how much these two gadgets will vary; are they both for the Metaverse, or just one? We'll learn more when we unearth leaks and official Meta news.
A few thoughts An enhanced form factor that makes the entire device easier/more pleasant to operate, as well as a means to successfully decrease motion sickness, have been floated.
Specifications & Rumors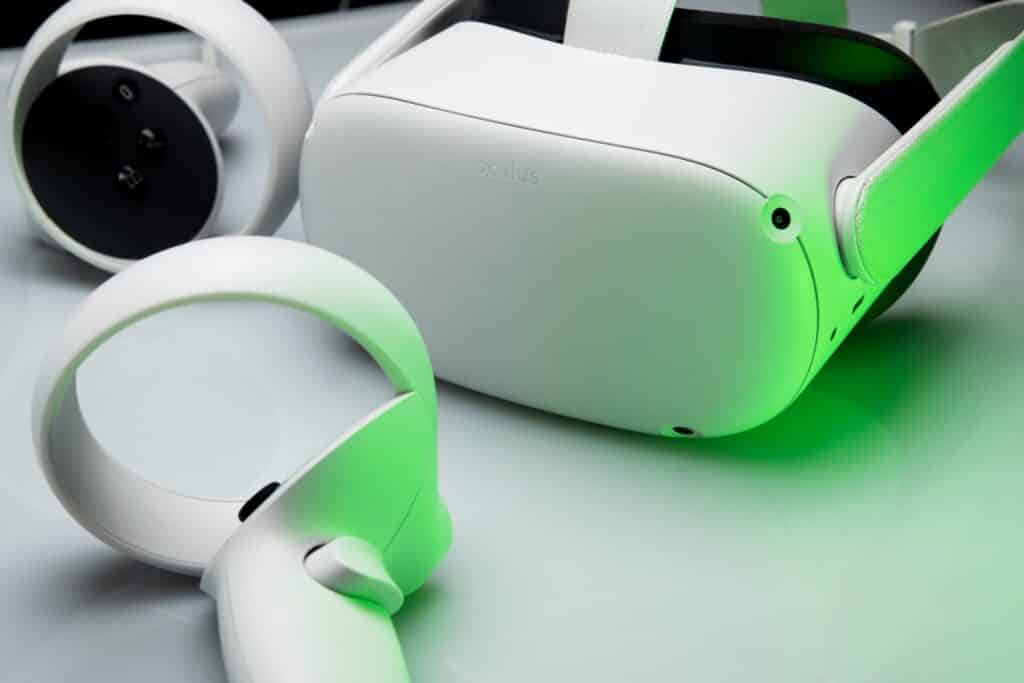 The most visible feature of the Oculus Quest 3 and Oculus Quest Pro will be a 120Hz display as standard. The current Quest 2 can handle a refresh rate of 120H. However, it requires programs to upscale content to do so. A fast refresh rate out of the box would be great, especially for people who get motion sickness when wearing VR headsets.
This headset will be the first to employ uOLED, according to XR hardware analyst Brad Lynch. The lenses should have a greater resolution than the Quest 2, which has a resolution of 1832×1920/eye, and the refresh rate will almost certainly remain the same, if not rise, so anticipate at least 120Hz.
Aside from that, we may anticipate an improved processor, most likely from Qualcomm. This might be bespoke silicon rather than a standard chipset.
Improved battery life would also be beneficial. Users also like to see a connection included in the package, rather than an expensive add-on, to connect the Quest 3 to a gaming PC.
New software that adds to the Quest 2's AR and hand tracking functionality is also planned. Meta has been progressively enhancing its support for these capabilities through software updates, but we anticipate additional hardware adjustments will be required to make them even more stunning.
For those who still want to use controllers, the haptic feedback we're seeing in the PS5 DualSense controller appears to have the potential to boost VR experiences if it made its way to the Quest's pair of controllers in a meaningful way. However, nothing has been confirmed. We wouldn't be surprised if Quest 3 began to feature more haptics. We just wish Meta doesn't put haptic feedback in the headset as PSVR 2 did.
Is Oculus Quest 3 coming out in 2022?
There's no official release date has been out there. However, analyst Ben Lynch believes the Pro-level headset will be available somewhere in Q2 2022. Which spans from April to June 2022.
Is 128GB enough for Oculus Quest 2?
In conclusion. If you're thinking about purchasing an Oculus Quest 2, chances are you'll be fine with the $299 model. Its 128GB of storage provides plenty of room for apps and games. Moreover, if you need to erase something, the Quest makes it simple to back up your data.
Conclusion
Because the Quest 2 was a hit, Facebook can simply develop the Oculus Quest 3 and be on to a winner. We'd want to see it push things farther on both the hardware and software fronts.
By providing an all-in-one VR system capable of delivering really immersive virtual experiences. We may see the still relatively niche realm of virtual reality become more widespread. Which will result in more applications and games to satisfy our ravenous eyes and hands.
Read More: