You intend to create a successful e-commerce business. Naturally, it seems easiest to start on eBay. However, one must consider eBay's alternatives also.
Nobody could contest eBay's strength; since its launch in 1995, eBay has maintained its position as one of the biggest eCommerce platforms in the world. It has empowered thousands more to create successful, at-home companies and transformed thousands of amateurs into strong salespeople. However, eBay lately introduced a number of drawbacks for many consumers.
What will you see here?
Etsy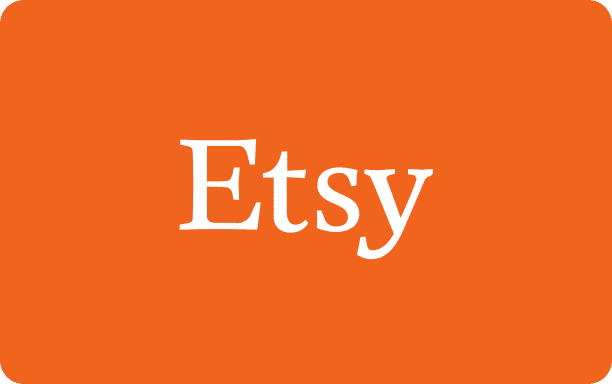 Etsy appears to be a very safe pick if you're searching for a platform to sell your handcrafted goods, craft materials, and vintage things.
In an apartment in Brooklyn, New York, Etsy began as an online community for artists, craftspeople, and vintage aficionados in 2005. Ever since Etsy has supported millions of worldwide active merchants and shoppers. In addition, it has been rated as the best Seller's Choice for usability and has overtaken eBay and Amazon to take the top spot for profitability.
In that they impose a listing fee, Etsy and eBay are comparable. However, listings on eBay might last up to 10 days or perhaps even 30 days for a set price, but listings on Etsy can last up to four months. Etsy is also a far more affordable option than eBay because it just has a $0.20 listing fee per item and a flat 3.5 percent commission.
Amazon

It's nearly impossible to imagine that Amazon used to be a dropshipping online bookshop with most of its contents. Yes, it was the biggest online book store in the world, but it only offered books. It has rapidly grown into the most popular website on the planet, offering millions of items in several categories, and is now eBay's alternative too.
Your company may benefit from Amazon's enormous client base, which it provides. However, keep in mind that the unrivaled client base also justifies higher prices and ferocious competition. In contrast to eBay, Amazon has a completely retail structure, which is crucial for accelerating fixed-price sales.
It's also essential to keep in mind that Amazon prioritizes its customers. Sellers often bear the costs associated with disputes. So bear it in mind before listing your stuff here.
When it comes to pricing structures, Amazon offers free listing whereas eBay charges merchants a listing fee and a commission on each item sold. However, you must pay $0.99 for each item sold as well as the commission on the transaction.
In general, Amazon is unique mostly because of its enormous consumer base.
eBid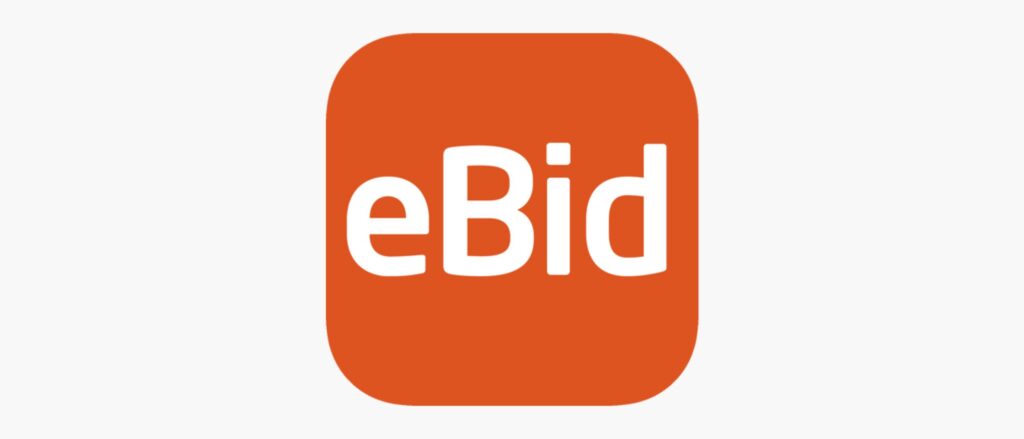 Another online market that resembles eBay quite a bit is eBid. But unlike eBay, it doesn't have as broad of a consumer base or as much reaches. You can't go wrong with it, though, if what you need is a less expensive option on eBay.
To begin with, there are no fees associated with listing on eBid. Additionally, the commission is a relatively low 3 percent. A SELLER+ account is also available for a one-time payment of $99.98. You avoid having to pay commissions anymore in this manner.
eBid provides an auction-style platform for product listings, just like eBay. Both of these systems provide a broad range of products in terms of product categories. However, eBid is a superior option for sellers eager to enter the low-risk market due to its free listing charge and minimal commission. By marketing your items on well-known forums and social networking sites, even though it gets less traffic, you may increase your sales more quickly.
Facebook Marketplace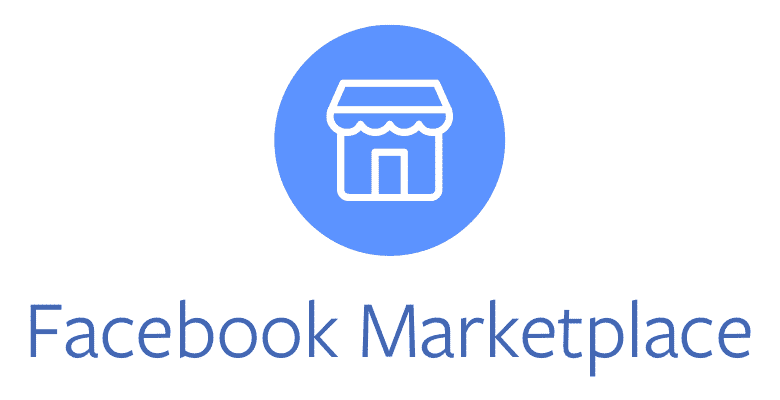 Facebook's e-commerce platform has recently entered the scene and may be a newcomer in the sector as an ebay alternative, which appears to be saturated. However, given how well-liked the social media site is with its 2.8 billion global members, it wouldn't be safe to disregard this platform.
Facebook Marketplace is free to use and is supported by the neighborhood. As a result, anyone may establish a local business and a clientele. Additionally, listing and selling are considerably simpler.
The disadvantage is that it doesn't offer the same safeguards as eBay. Additionally, false offers might be made. Despite these drawbacks, Facebook Marketplace appears to be a good choice for resellers wishing to test the market.
Ruby Lane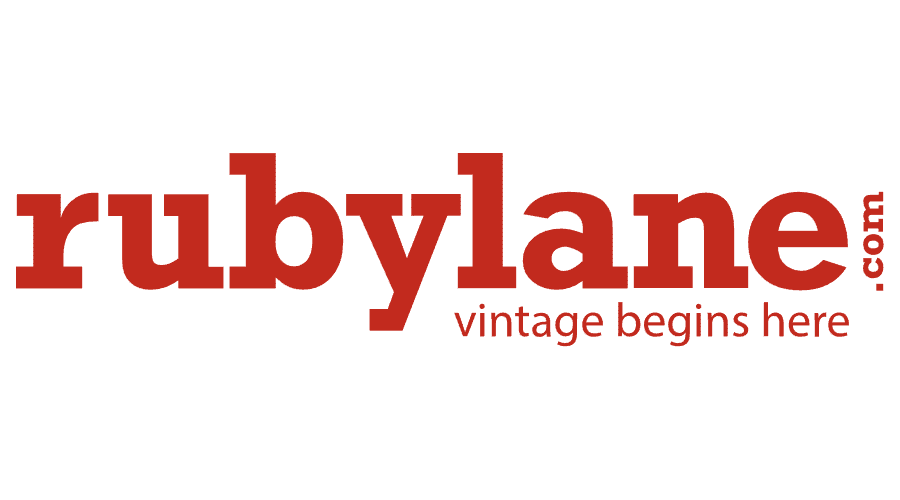 Similar to online markets like Etsy and Bonanza this ebay alternative, Ruby Lane was created to bring together buyers and sellers of jewelry, antiques, and other vintage and antique-related items. Ruby Lane does have a considerable worldwide reach even though it is a niche business.
Despite this, Ruby Lane is most well-known in the US, Germany, UK, Canada, and Australia. It is a fixed-price market, as opposed to eBay. Although there is no commission fee, you must pay $0.19 for each listing. Additionally, it costs big sellers $0.01 per item and small merchants $69 in maintenance fees. There is furthermore a one-time setup fee of $100.
The total price for Ruby Lane does appear to be a little excessive. Ruby Lane, however, can be a fantastic choice if you're looking for a reliable marketplace for antique goods.
Rakuten

Rakuten, generally known as Japan's Amazon, is fully equipped to compete fiercely with eBay and Amazon. Consider this: There are more than 126 million people living in Japan as of 2019, and Rakuten is used by more than 90% of them. That is a large market.
You aren't in direct competition with the website itself, which is one advantage of Rakuten. Rakuten doesn't compete with its vendors, in contrast to Amazon, which sells hundreds of its own brands. Other significant markets do not provide you to have as much control over how your store is customized inside the platform.
Rakuten is accessible in close to 30 nations, including the US, despite its modest reach. Rakuten is already used by well-known companies including Lenovo, Dell, Airweave, Office Depot, and Dyson.
It is ideally suited for those looking for an alternative entry point into the world of e-commerce who are tired of the fierce rivalry between eBay and Amazon. For those who have already conducted business in Japan or for those looking to enter the Eastern market, it is very beneficial. Although it is now a global marketplace, it still lacks the effect and reaches of other significant E-commerce platforms.
In terms of fees, they are a little bit pricier than those on eBay. A $33 monthly selling fee is charged by Rakuten. The commission cost is $0.99 per item sold, while the goods category fee varies from 8% to 15%. Rakuten is a reasonable substitute for eBay despite the high cost.
Bonanza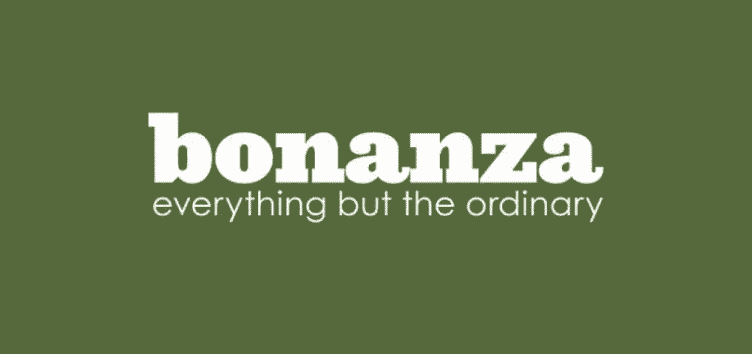 Although Bonanza is still relatively new to the world of e-commerce and less well-known than eBay, it is quickly emerging as a giant killer. The website's motto perfectly captures the variety of unusual products that can be found there. Bonanza carries everything, from bright shoes to artistic plants.
The website has a very high rating, not to mention that. When it comes to communication, it is rated quite well in the famous Seller's Choice awards. Additionally, it outperformed every rival to claim the top spot for the selling location that was most frequently suggested.
For transactions of less than $500, Bonanza charges a 3.5 percent closing fee instead of charging sellers a listing fee. The website charges 3.5 percent of $500 + 1.5 percent of the sale value over $500 for transactions exceeding $500. Read on to learn more about the Bonanza fees.
Additionally, the platform offers sellers the choice to forfeit a larger portion of their profits in return for more advertising and better search engine positioning. This is a big risk-free approach for sellers to increase the scope of their marketing initiatives.
eCrater

The fact that eCrater is an entirely free online marketplace sets it apart and makes it a great eBay alternative. It also provides a tonne of ready-made templates, which might be useful for building a standout business. If you want to make a complete shift, it is rumored that eBay will import your listings.
On eCrater, you may create and manage a store for no cost, but if you make a sale, you'll have to pay 2.9 percent of the item's total cost. In comparison to prices at other marketplaces, such as eBay, the sum is still a bargain.
Putting a lot of money into your store's SEO and marketing is the key to generating sales on this platform. You are also responsible for generating traffic for your own store, almost as if it were a separate website.
Newegg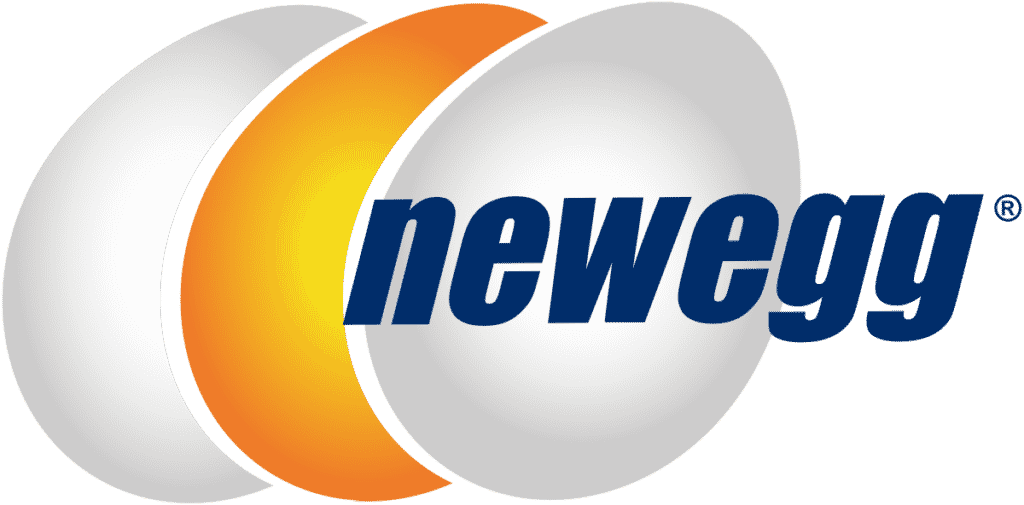 Look no farther than Newegg if you're looking for one of the top online marketplaces for eBay alternative for anything electronics. After carefully examining what it has to offer, we have to agree that it ranks right up there with the finest in the industry despite its claim to be the "#1 marketplace for everything IT."
It has you covered for everything, including electronics, cellphones, laptops, and gaming equipment. Its headquarters are in California, and it has distribution centers all around North America and Canada. It is accessible in more than 50 nations on a worldwide scale.
Newegg offers a fulfillment service that is relatively similar to Amazon's FBA, unlike eBay. There are several subscription tiers available, including free, $29.95/month, and $99.95/month. You'll receive additional listings, flexibility, and assistance as your membership tier rises. In terms of commission fees, Newegg levies rates ranging from 8% to 15%.
To encourage more people to view your listings, Newegg offers its SEO guidance. Additionally, it advises using its different seller programs and merchandising tools, such as daily discount emails. Additionally, make sure you don't include any illegal things and that your customer service is top-notch.
Walmart

Walmart is a prominent substitute for eBay because of its broad consumer base and reach. Despite not yet seeming to be the preferred E-commerce destination for the majority of sellers, one of the biggest retail organizations in the world is making progress.
Walmart and Shopify have just teamed up, allowing Shopify users who operate online stores to offer their goods straight to Walmart customers. As a result, it offers a fantastic chance for vendors looking for an online marketplace with a huge new client base.
Setting up your company on Walmart is free and simple. Additionally, there are no setup or ongoing maintenance costs. Simply pay an 8–20 percent referral fee for successful sales. Walmart exclusively permits fixed-price listings, unlike eBay, which does not provide any bidding options.
You could face competition from some Walmart-owned items, relying on your own product and specialty. Although Walmart's online marketplace is gaining ground, it is still in its early stages and lags behind eBay. All things considered, it appears to be an excellent platform for well-known companies with established brands.
Conclusion
In any discussion of e-commerce, eBay is unquestionably the biggest sticking point. However, a lot of vendors feel that they've had enough and need a better solution.
The kind of item you list, the selling price, plus whether you have an eBay shop or not all affect the charge schedule on eBay. Both an insertion charge and a final value fee are paid by the sellers. Remember that marketplaces aren't there to assist you as a merchant. They must help themselves first and foremost. Typically, eBay restrictions limit the kind of payments you may accept, the keywords you can use, the language you can include in your listings, and the ability to cross-market to other platforms.
These are some of the problems faced by eBay users. Thus one has to consider various eBay alternatives to conquer these challenges.
Read More: