With the pandemic hitting the world, we all are worried and are constantly sanitizing us and things around us. But what about your phones? It will probably have more germs than you can even think about. With the PhoneSoap, you don't have to worry about getting ill because of these germs. Here is everything you need to know about it:
What is PhoneSoap?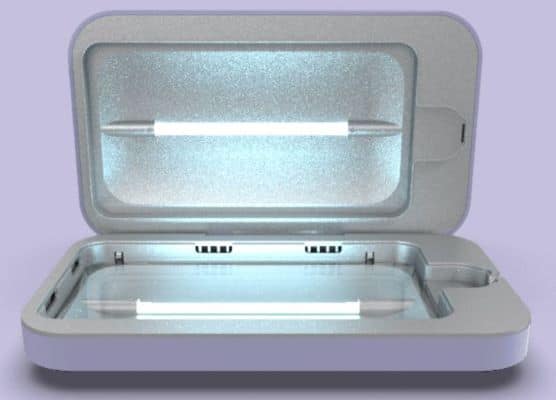 PhoneSoap is a first-of-its-kind phone sanitizer that will sanitize your phone and clean it from all germs. When you put your phone in the case, UV-C light is projected on it. This UV light kills the germs present on your phone. It is laboratory tested and within 10 minutes your phone will be free of germs. The UV-C light breaks apart germ DNA and stopping them from reproducing and spreading.
How the PhoneSoap works?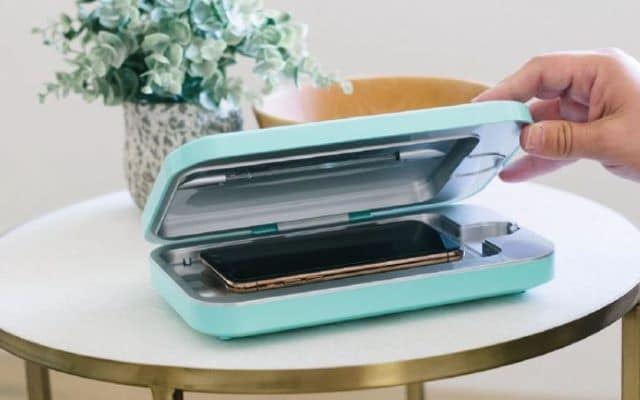 The PhoneSoap has two UV light bulbs that are claimed to kill 99.99 per cent of germs in 10 minutes. The UV lights present in the base and the inside of the lid will give you 360-degree sanitization. This can reach all the nooks and crannies that you can't clean up with wipes. Although, after sanitizing your phone with the PhoneSoap you will have to manually wipe down your phone case to clean any accumulated grime.
When you put your phone inside the case and close the lid, the lights automatically turn on and run for 10 minutes. You will know when the PhoneSoap is working, with the lit lightning bolt design on the top of the case. It goes dim once the 10 minutes are up, thus letting you know it has completed the task and you can remove your phone. You need to note that there is no manual on/off switch, so the lights will turn on whenever the unit is plugged in and closed. Even if you have not placed anything inside the case it will start working. You don't have to worry about overheating as it automatically turns off.
What can you use the PhoneSoap for?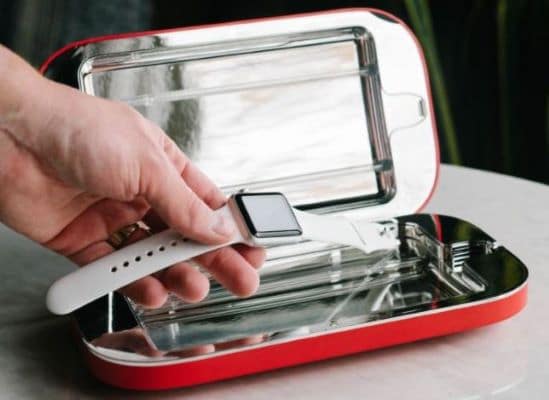 As the name suggests you can use the PhoneSoap to sanitize your smartphone. But you can even use it to sanitize other objects that can fit inside the case. The exterior dimensions of the case are around 8.5 x 5 x 2 inches. Whereas, the internal dimensions are only about 7 x 3.9 x .75 inches. This case is long and wide enough to fit any smartphone available in the market. Although, as you can see it is not deep enough to put just anything inside it. It can easily fit an iPhone 11 with a standard case, but it will not fit a bulky wallet case. It will be too thick if filled with credit cards and thus will prevent the lid from closing. You can sanitize your wireless earphones with it quite easily. Although, it won't fit the entire charging case. It will also work with small wallets. But it won't fit your phone, wallet, and keys inside all at the same time.
What you will like?
If you are someone who tends to forget things easily or are worried that you won't get time to put your phone for cleaning. Then the PhoneSoap has a small feature that will help you save some time. The case allows you to plug in a phone charger. So you can charge your phone while sanitizing. Also, the charging will continue even after the 10 minutes are completed. You will find a place to plug it into the wall adapter on the side of the case. Also, you get two USB ports- a standard USB and a USB-C for your phone charger. There is a small passage for the charging cord to pass through the case when you close the lid.
Another feature you might like is that the case comes with an "acoustic audio amplifier" that is the holes in the bottom. This allows you to hear any alarms and notifications when your phone is inside. So you can plug your phone at night and sleep in without missing out your alarms or calls. Even if your phone is at the lowest volume, you will hear the alarms loud and clear from across the room. It would sound as if the phone weren't inside the box. Moreover, PhoneSoap claims that UV lights can shine for up to 4,000 hours. Thus, allowing you to use the case 24,000 times before the bulbs burn out. Also, if they die before then, PhoneSoap will replace them for free.
What you might not like?
The issue you might face with the PhoneSoap might be the length of the cable. It comes with a three-foot wall cable that might be a little short, and you'll have to place it fairly close to an outlet. Whereas, the wall plug might be unusually long at three inches. So you might face a problem in plugging it into an outlet. You might need to pull any furniture in front of it farther away from the wall.
Conclusion
Staying home and limiting contact is still the best way to avoid the coronavirus. But if you don't have this luxury so you will have to sanitize your belongings as often as you can. To help you with this, the PhoneSoap comes in quite handy. This will sanitize your mobile as well as small objects like your wallet, keys or earphones. So when you come home you can sanitize them one by one and don't need to worry about bringing home germs. This is quite helpful for the healthcare workers as they are the most at risk. Moreover, you can even carry the case anywhere you go and plug it to sanitize your phone. Otherwise, you can plug it at night and put your phone in it and it will automatically turn off after sanitizing your phone.
Read More!