With new updates on WhatsApp, you might have come across the beta version. But if you don't know what it is or how you can use it, here is everything you need to know about WhatsApp Beta.
What is a beta version for an app?
Before getting into a beta version of an app, you might want to know what it actually is. Beta version is a pre-release of software that is given out to users for trying under real conditions. Beta versions look fairly close to the actual version, as well as feel and function same to the final product. However, if the testers find some problem it will result in a design change. Beta testing allows the app builders to get the perspective of fresh eyes and make changes in the app if required.
WhatsApp Beta on iPhone
If you want to become a tester and be the first one to try out the latest features, here is how you can download WhatsApp Beta on your iPhone:
Open App Store on your iPhone.
Search the TestFlight app on App Store.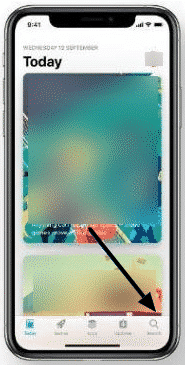 Click on download. Then install the app on your device.
Open the app.
Next accept the terms and conditions.
In the app you will see the apps that are available for testing.
Click on 'install' for WhatsApp.
Open the new WhatsApp beta app on your iOS device.
Although, remember to make a backup of all your data on WhatsApp before installing the beta version.
WhatsApp Beta on Android
If you want to get WhatsApp Beta for your Android device, you can either do it from your browser or directly go to the Play Store. Here is how you can get WhatsApp Beta on your Android:
Using a Browser
Open any browser you like.
Go to the Google Play webbsite and open the WhatsApp beta test page.
Log in to your Google account.
Click on Become a Tester. By doing this, you are now a part of the testing programme for Android.
Open Google Play on your device.
Search for the WhatsApp.
When you open the page, you will see WhatsApp Messenger (Beta) and a line: 'You're a beta tester for this app. Awesome!'.
Within some hours, you will see an update for WhatsApp that will direct you to the beta version.
Using Google Play
Open Google Play on your Android phone.
Search for WhatsApp in Google Play.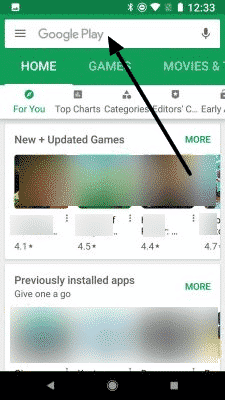 Click on WhatsApp then scroll down past the app description in the page. Go to the the 'become a beta tester' panel.
Click on "I'm in" and then confirm.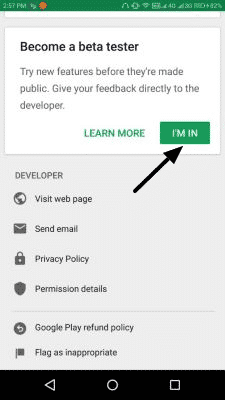 Select Join.
Within few hours, you will see an update for WhatsApp that will direct you to the beta version.
What you can do with WhatsApp Beta?
With WhatsApp beta, users can experience unreleased features that are in testing. Currently, WhatsApp is working on beta versions to check its web and desktop applications as well. Also, WhatsApp has opened up the multi-device beta program for Android and iOS users. Thus, if you are enrolled in the WhatsApp multi-device beta program, your WhatsApp desktop app will also automatically update to the beta version.
Stable vs Beta Version
Basically, the stable version is a thoroughly tested version on which people actually rely. Normally, this version is free of bugs and errors, whereas, the beta version is in the testing stage. The new features available are there for testing and if any problem exists these features will be fixed before putting them on the stable version.
Is beta version safe?
After learning about the bugs and errors that might be present in the beta version, you might question if the beta version is safe for your device. Technically, the beta version is safe and keeps your media and chats secure. Although, there are problems you might experience while using this version. You may experience some interruptions or inconsistencies due to unsolved bugs. However, if you run the beta version in a virtual environment you can keep your device safer.
How to uninstall WhatsApp beta version?
If you no longer wish to be a tester for the new features, then here is how you can uninstall the beta version from your device:
Open Google Play Store on your Android device or App Store for Apple devices.
Search WhatsApp on the app.
Click on the app, when the details about the app opens, scroll down to the beta testing section.
Click on Leave.
Look for the Uninstall option and click on it.
After uninstalling, you can download the stable version.
WhatsApp multi-device beta
Currently, WhatsApp has released a multi-device beta for testing. It allows you to continue your chats on up to four devices. This includes your desktop and laptop, even when your phone is disconnected or switched off. For this, each device will connect to your WhatsApp account independently. So even if you lose connection on one device you can get going with the other. But the best part is your history syncs on all the devices. So you can pick up from where you left, be it your chats, chat archives, contact names or starred messages.
How WhatsApp multi-device beta works?
According to WhatsApp, end-to-end encryption across all the devices is achieved using new technology. So you don't have to worry about your chats not being safe. The testers have said that this multi-device beta works seamlessly. After enrolling on the WhatsApp multi-device beta, you can scan the QR code to log in to WhatsApp on your laptop. Although, in the testing phase it takes a few seconds for WhatsApp to download your chats onto your laptop. After you are done with this, you can even turn off your phone and keep using WhatsApp on your laptop. You won't find virtually any difference when compared to the regular WhatsApp messaging experience.
Conclusion
The Beta version of WhatsApp is a fun thing to know about. You can access the latest features before it is actually released for the stable version with the help of a beta version. Even though the beta version is for testing bugs and errors, so you might come across some unresolved bugs while using it. Still, it is safe to use and your personal information is completely safe. The beta versions are used by the app builders to get a fresh look at the new features and check for bugs. The testers enrolled in this version get a normal experience while helping the makers know about any issue they come across. Moreover, you can download the beta version on both iOS and Android devices.
If you have any questions, you can ask us in the comments section below.
Read More!