Many a times even if we are utter careful ,we get lost somewhere and even lose our phones as well.It is the natural human behavior ,we often tend to forget things.We often tend to forget our crucial things like phone,money,etc somewhere when we are outing,shopping,etc.But for Apple devices,thanks to Steve Jobs,for inventing many features which other brands do not offer.One such thing is finding a lost phone or device through the find my iPhone app.Here we will see and learn how to use find my iPhone feature supported by iOS.
Apple developed Find my iPhone back in 2010.
What is Find my iPhone?
Find My iPhone allows a user to track their lost iPhone, iPad, Mac, or Apple Watch. If you lose your iPhone, you can use the Find My app on another device to see its last known location.Find My iPhone allows a user to track their lost iPhone, iPad, Mac, or Apple Watch. … Once Find My is enabled on an iPad, iPhone, Mac, or Apple Watch, the device cannot be unlocked without the iCloud password of the original account.
Using Find My iPhone is very effortless simple, requires a little time than the initial setup and activation, and can really save you should you discover that your precious device is nowhere to be found. Find my iPhone works on other devices including your iPad, iPod Touch, and even your Mac. You just need to follow some quick steps.
Step 1: Check the necessities:
Find My iPhone is compatible on all devices with iOS 5 or later. You can get it completely free. Compatible with the iPhone 3G'S, third-generation iPod Touch, iPad, iPad Mini, and all the later versions of each.You will require a valid iCloud account and devices without cellular data must be connected to a registered Wi-Fi network to be located.
Step 2 : On your phone,find my iPhone
The Find My iPhone app is a part of iOS. You don't need to install the app.But also you can't remove it. To find it, just swipe down from the middle of your screen to bring up spotlight search and type Find My iPhone. Then just open the app and log in with your Apple ID.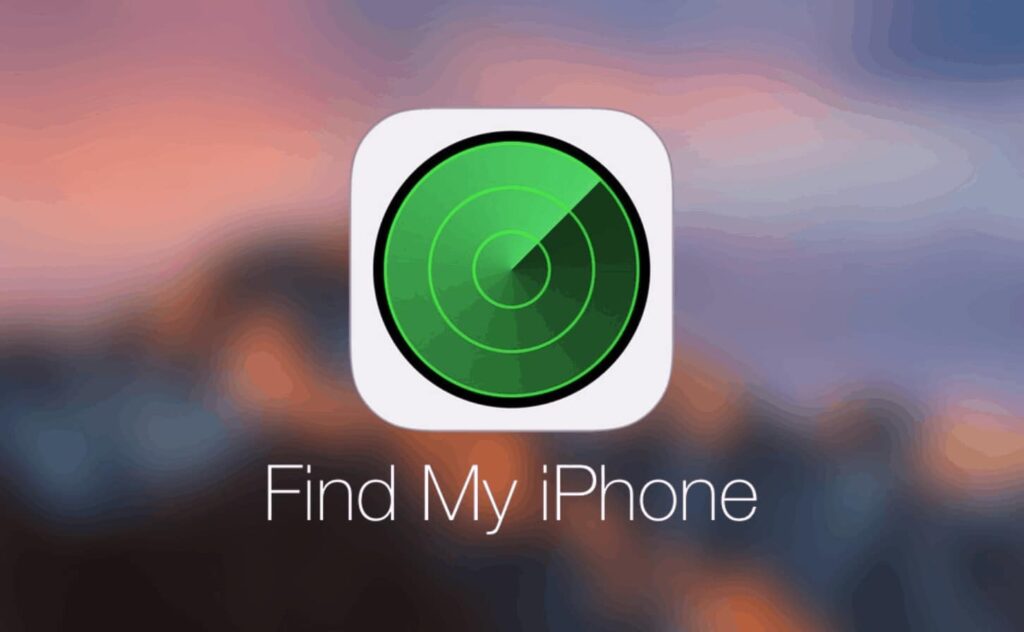 Step 3 :Activate find my iPhone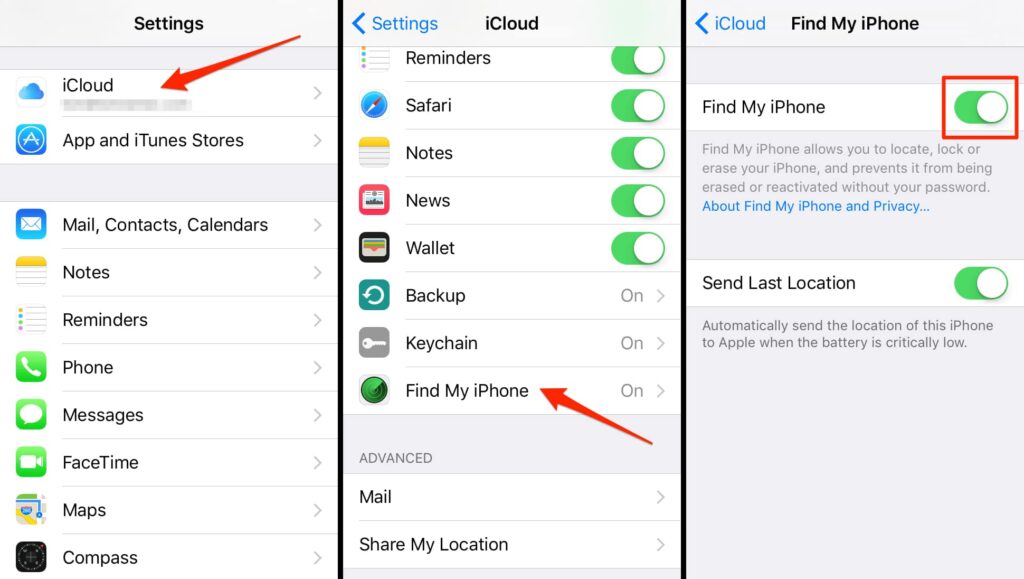 Tap the main Settings icon and then select your Apple ID banner at the top of the screen. Go to iCloud and then scroll to Find my iPhone. Select it and make sure you turn on.The feature also enables Activation Lock, which securely stores your Apple ID on Apple's activation servers and automatically links to your device. You must enter your password before anyone can turn off Find My iPhone, erase your device, or reactivate it. You require no activity from your side,still serves as a security measure designed to prevent theft and unauthorized use of your phone.
Step 4 : Check if "Find my iPhone" is working or not
Perform a fake counterfeit acting of losing your phone .Then search for your device.
Step 5 :Locate your device
Once lost, you can either use another iOS device or access your iCloud account on the web (https://www.icloud.com/find) to locate your lost or stolen iPhone. But, you should keep in mind that it's not possible to locate the device if you didn't activate the Find my iPhone function before losing it
How to use another iOS device?
Open Find my iPhone app on the other device .Login with your login details and then proceed further.Once logged in, select the lost or stolen device from the list of devices set up with Find my iPhone to view the device's location.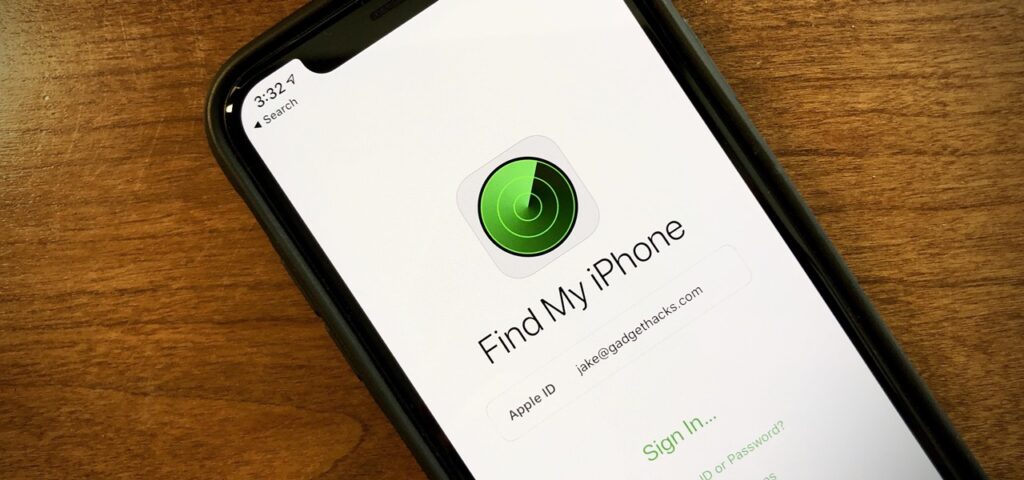 Additional options for forcing it to play a sound accessible via the Actions option located at the bottom of the display are also available.Along with an intuitive Lost Mode that provides options for locking the device with a four-digit pass code and displaying a contact phone number of your own choosing directly on the lock screen.
How to use Cloud account on the web?
Open Your Browser.
Navigate to homepage https://www.icloud.com/
Sign in with your Apple ID and password
Click the large Find My iPhone icon
Select All Devices at the top of the window, and select the lost or stolen device from the resulting list of activated devices.
Step 6 :Take serious action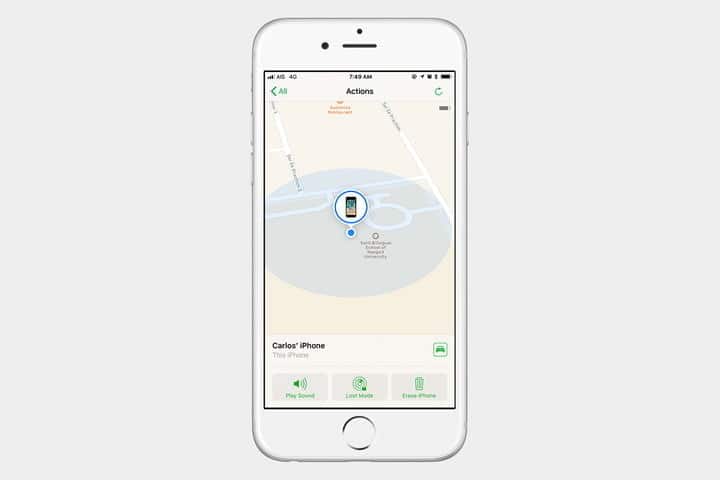 Once you have discovered your iPhone or iOS device, use one of it's built-in functions to help recover the device.
Tap the gray Play Sound button featuring the speaker to have your phone play a loud ping continuously for two minutes.Or just tap the gray Erase iPhone button followed by the Erase iPhone confirmation to completely wipe your device of all content and settings.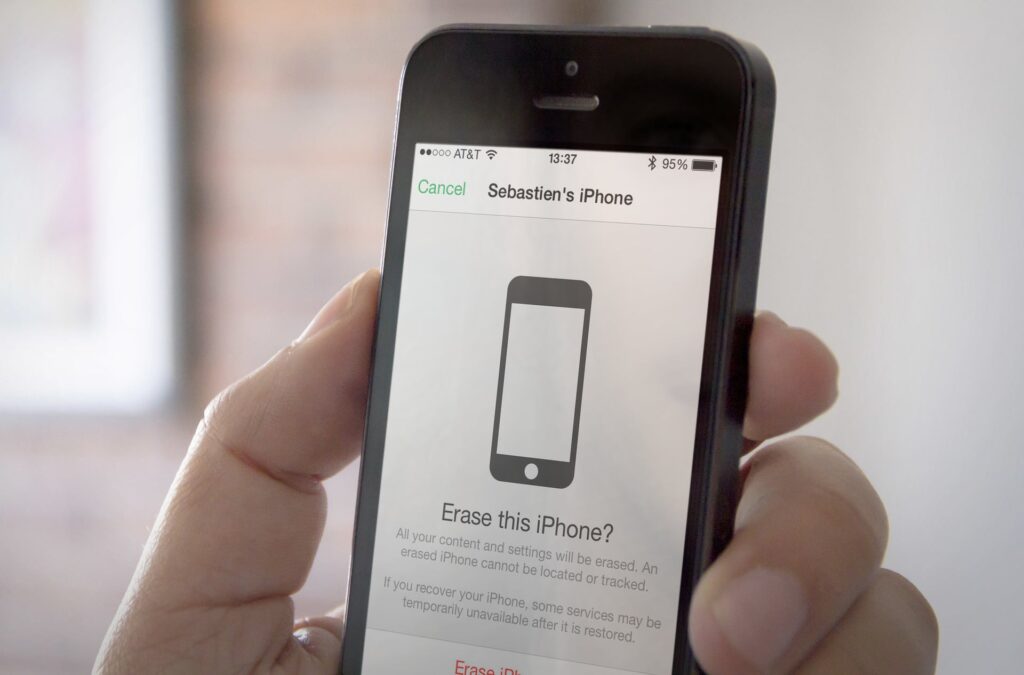 If you useiOS 6 or later, tap the middle Lost Mode button. Then Follow the Turn On Lost Mode confirmation before entering a phone number where you can be reached. Then, tap the green Next button in the upper-right corner, enter your desired message in the resulting text field. And tap the green Done button to activate the message.
But there is no surety that the ringing, erasing, or messaging will help you get your device back. And if it has been stolen, rather than confronting the targeted thief yourself.
We will recommend you to contact your service provider and the police, informing them of the situation and your intentions to recover the device.