The new iPad Pro 2020 was released on June 18,2020.
Apple has shipped a new iPad Pro in the middle of a global pandemic and on the cusp of a spectacular economic downturn.
The iPad Pro (12.9-inch) 2020 is the 4th generation.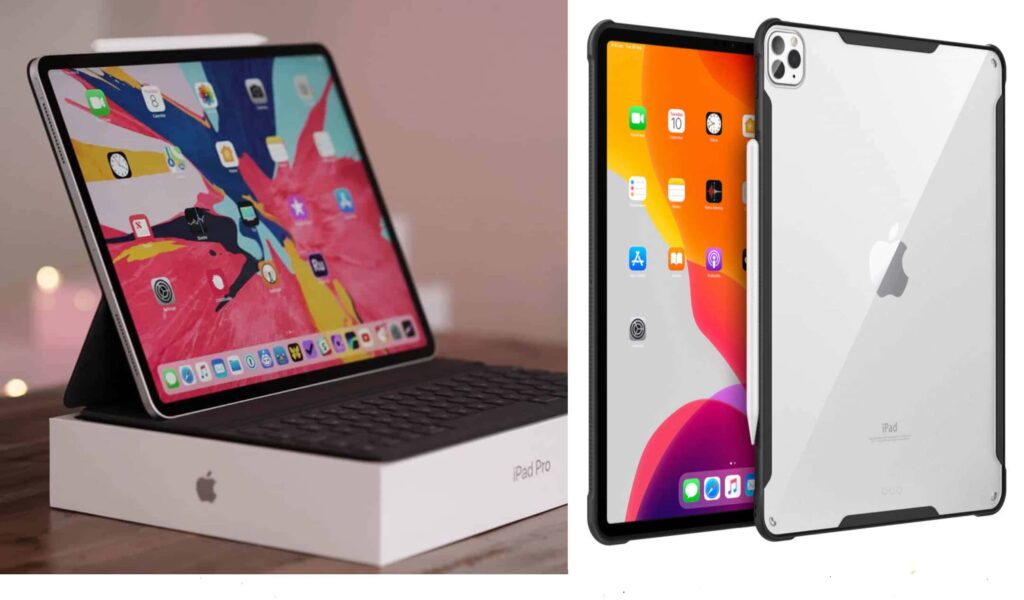 At a glance:
| | |
| --- | --- |
| New Features | Redesigned widgets,the Scribble feature, pinned conversations, site translation in Safari and spatial audio support |
| Chipset | New A12Z Bionic |
| OS | iPadOS 13.4 |
| Storage- | 128GB, 256GB, 512GB, 1TB |
| Colour Options | Silver, Space Gray |
| Graphics Engine | 8-core graphics engine |
| Design | Narrow bezels on all four sides |
| Display Screen | 12.9 inches big display screen |
| Look | a square camera bump in the upper left corner |
| Port | On the right side |
| Type of Port | USB-C Charging port |
| Battery Life | 10 hours 16 minutes |
| Size | Size: 11.04 x 8.46 x 0.23 inches |
| Weight | 1.41 pounds |
| Camera look | TrueDepth camera |
| Camera System | Dual camera system |
| Rear Cameras | Rear cameras: 12MP wide (f/1.8), 10-MP ultra-wide (f/2.4) |
| Front Camera | 7MP TrueDepth |
| Video | 4K video up to 60 fps |
| Lens | Ultra –Wide Lens |
| Display Technology | ProMotion technology |
| Keyboard | Magic keyboard with scissor –style keys |
| Keyboard Design | Floating Design |
| Trackpad support | Yes |
| Apple Pencil | Supports 2nd Gen Apple Pencil |
| Lidar Scanner | Yes |
| AR | Yes |
| Wireless | Wi-Fi 6, optional 4G LTE |
What's new in iPad Pro 2020?
Introduces a wide range of improvements, including redesigned widgets that show more info on the home screen. And redesigned apps that include sidebars and pull-down menus to provide more PC-like versatility. Features the new Scribble feature that automatically converts handwriting to text and Shape recognition.
Other enhancements include pinned conversations in Messages, site translation in Safari and spatial audio support if you use Airpods Pro.
Color Options: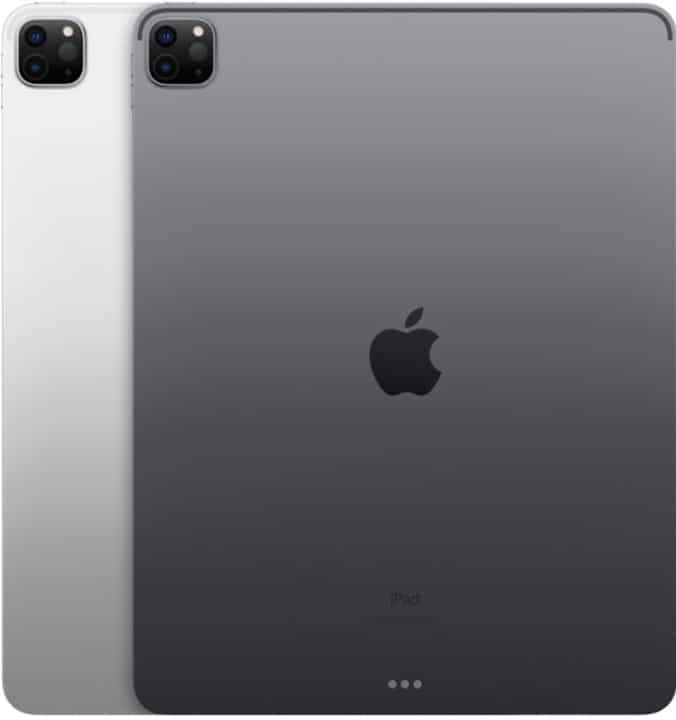 Silver, Space Gray
Design –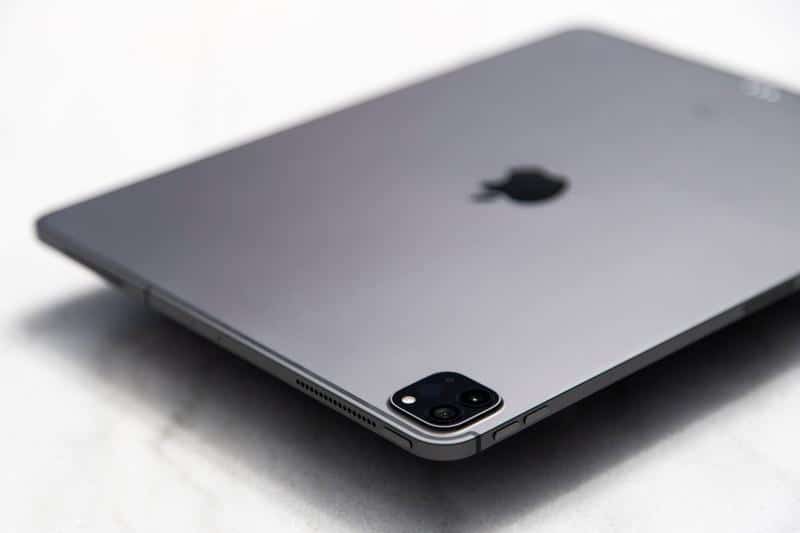 Almost all screen, with narrow bezels on all four sides, rounded corners and an ultra-slim profile.The difference between the iPad Pro 2020 and the iPad Pro 2018 is that the 2020 model have a square camera bump in the upper left corner that houses the dual cameras and LiDAR scanner.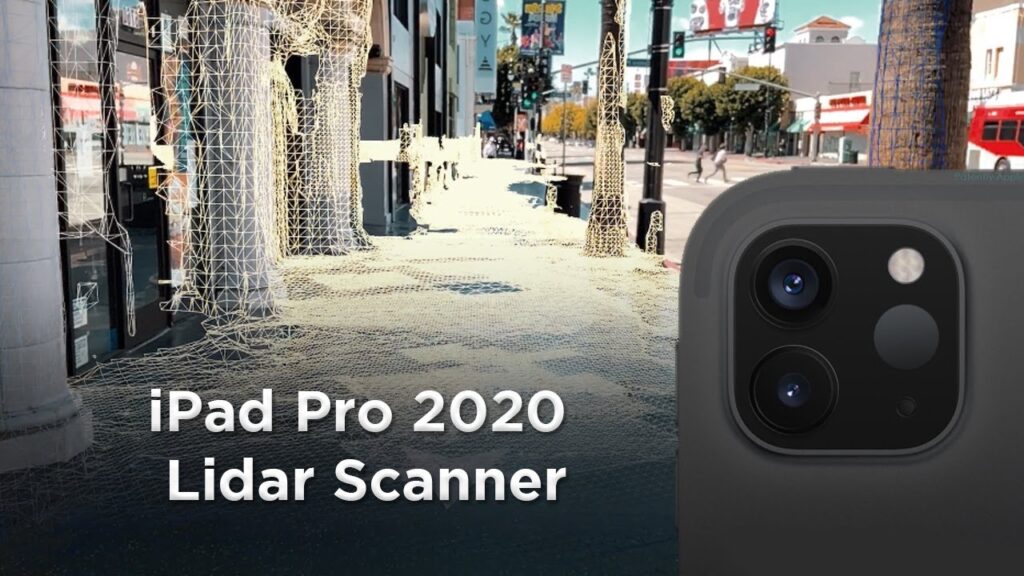 When viewed from the front in landscape mode, you will find a magnetic strip on the top edge for attaching the Apple Pencil conveniently. Talking about the port ,you will find it on the right, a USB-C port for charging and plugging in accessories. Like the 2018 model, the iPad Pro dwell a TrueDepth camera up front, which enables Face ID for quickly unlocking the device.
Size and Weight:
Measures the same 11.04 x 8.46 x 0.23 inches and weighs a bit heavier than the previous model at 1.41 pounds compared with 1.39 pounds for the 2018 iPad Pro. That weight goes up just a tad to 1.42 pounds for the Wi-Fi + Cellular version of the iPad Pro.
iPad Pro 2020 Display:
The Liquid Retina display on the iPad Pro 2020 have one of the the best screens .It is bright, colorful and leverages ProMotion technology for automatically adjusting the refresh rate up to 120Hz.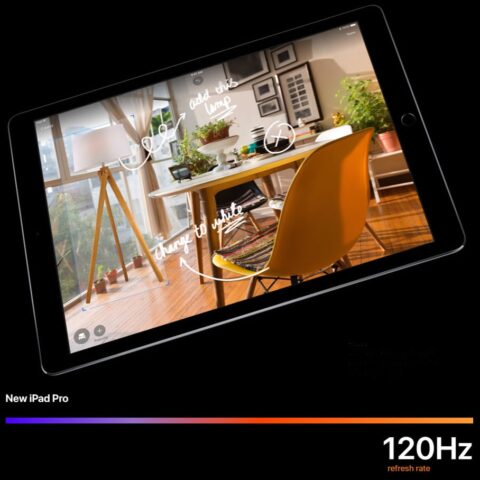 iPad Pro's display emits an average brightness of 559 nits, which is considerably brighter than the Surface Pro 7's screen (395 nits) and the panel on the Surface Pro X (417 nits).Displays very accurate colors as well, as the iPad Pro scored 0.34 in a Delta-E score test . A score of 0 is perfect on this test.
Mouse and trackpad:
iPadOS 13.4 with a trackpad support. iPadOS now has a redesigned cursor that appears as a circle on screen. And this circle morphs into different shapes depending on what you are doing.
iPad OS' Slide Over and Split View gestures are also fairly easy to activate when using a mouse or track pad. To split the display between two apps, you simply open an app from the dock and drag it to the left or right side of the screen.
We just wish its touchpad had a gesture for activating the dock and that third-party apps could catch up to Apple.We feel amazing how effortless it feels to swap between apps by swiping three fingers left and right on the touch pad. It's a smaller touchpad than you get on Macbooks, but every inch of it is clickable.
Keyboard: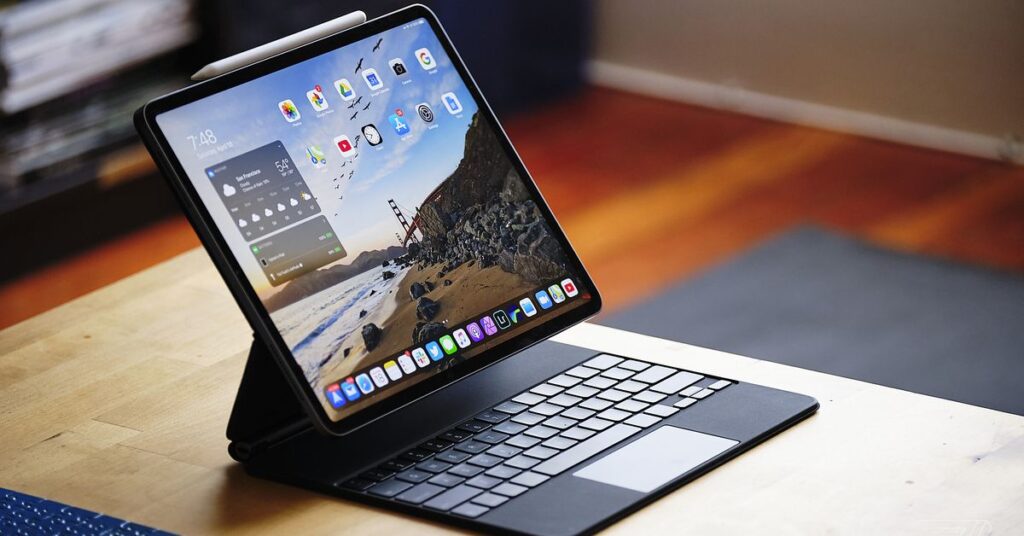 The excellent keyboard makes look iPad Pro more like a real laptop.The keyboard flashes some clicky keys providing a better feel and stronger feedback than the fabric-textured keys on the Smart Keyboard Folio.The Magic Keyboard uses the scissor-style mechanism.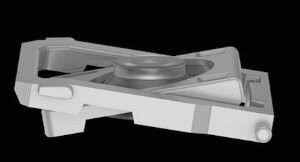 Magic Keyboard hovers a floating design that makes it appear as if your iPad Pro is just hovering above your keyboard.You can adjust the iPad Pro between about 85 to 130 degrees, which beats the pair of positions the Smart Keyboard Folio allowed.
Performance:
 New A12Z Bionic processor that offers an 8-core CPU and a new 8-core GPU that's designed to provide a big boost in graphics performance. On Geek-bench 5, which measures overall performance.
The iPad Pro 12.9 scored 4,720 on the multi-core portion and 1,126 on the single-core test.
Fast real-world performance as well. The iPad Pro took only 34 seconds to export a 4K video to 1080p after applying a color filter and transition in the Adobe Rush app. The iPhone 11 Pro took 46 seconds to complete the same task.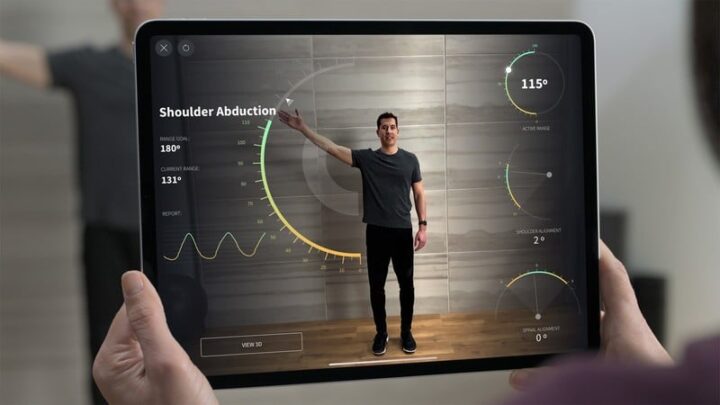 Deliver more graphics muscle via the A12Z Bionic. On the BaseMark GPU test, the new iPad Pro scored 21,009, compared to 19,588 for the previous version.
What is BaseMark GPU test?

Basemark GPU is a professional evaluation tool to evaluate and compare graphics performance across mobile and desktop platforms. Uniquely, it supports all major graphics APIs and operating systems.
Cameras :
The iPad Pro 2020 12.9-inch is a bit heavy to carry around as a camera.Two switch to the ultra-wide view you simply press on the zoom button to switch from 1x to 0.5x.
Thanks to the addition of a 10MP ultra-wide camera that complements the standard 12MP wide camera. Shoots up to 4K video.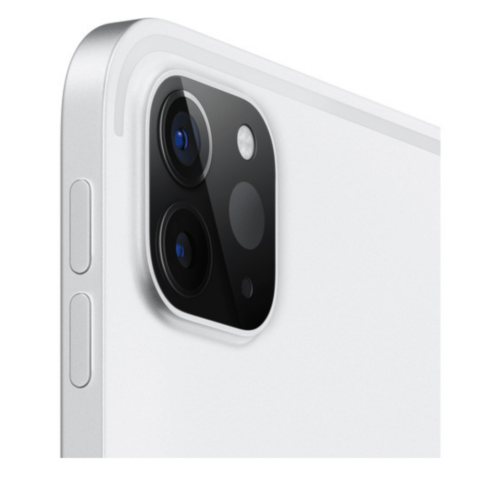 But the iPad Pro doesn't offer a Night Mode like the iPhone 11 and iPhone 11 Pro do.The iPad Pro does offer good exposure in low light, but it's not as good as a true Night Mode with Apple's computational photography assistance.
iPad Pro 2020 Battery Life:
Rated for 10 hours of wireless web surfing.Perfect for daily use when you need your device very frequently.If you start your work say at 7 am in the morning and have used the tablet for streaming video, taking photos, word processing and checking email. Streaming almost the entire day ,by 4pm it was down to 39%.So the iPad Pro should be able to last you through most days.
The new iPad Pro lasted 10 hours and 16 minutes on one of the tests performed by a researcher.This involves continuous web surfing over Wi-Fi on 150 nits of screen brightness.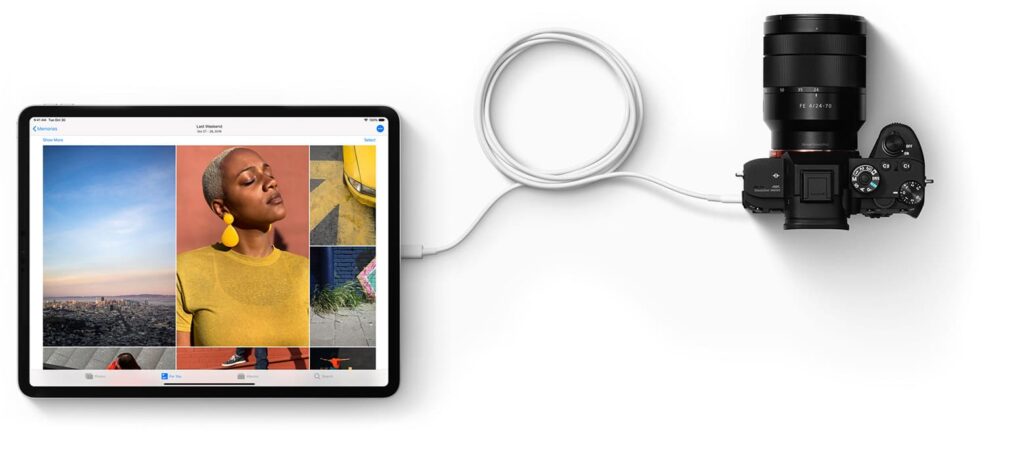 But one of the con related to charging we can find is, the short 1-meter USB-C charging cable. Apple really needs to include a longer cable, though you can buy a 2-meter cable for $19.
iPad Pro 2020:Apple Pencil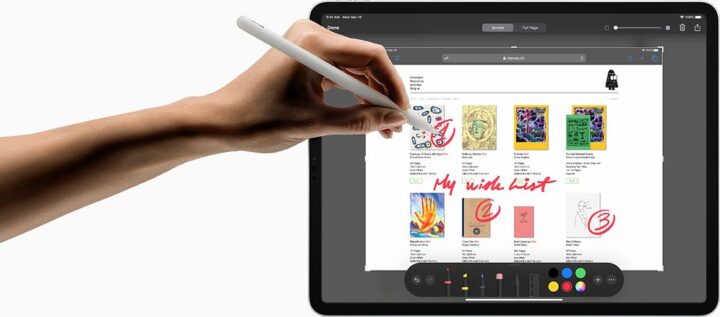 Support the second-generation Apple Pencil ($129), which lets you draw, take notes and mark up documents.
The accessory also lets you double tap on the Pencil to toggle the eraser on and off. Charging is quick: to charge the Apple Pencil.You need to magnetically attach it to the top of the tablet and it automatically begins charging.
iPad Pro 2020: LiDAR scanner and AR
The iPad Pro 2020 has a feature we've never seen before on any Apple device.It has a LiDAR scanner on the back (also known as time-of-flight sensor)that measures the time it takes to reach an object and reflect back.The goal is to enable developers to build more compelling augmented reality apps.
When you fire up an AR app like IKEA Place, you have to spend first few seconds scanning the floor or surface in order to start using the app. Thanks to this LiDAR scanner, which works in close concert with the A12Z Bionic chip and Apple's Neural Engine, AR placement is now instantaneous.
The next step is for developers to get their hands on Apple's new ARKit 3.5, so they can take advantage of new capabilities, such as being to create a topological 3D mesh of a room and object occlusion, which means that AR content can pass behind and in front of large objects or even people.
Cons:
The Cons is developers have not yet optimized their apps for the new cursor control powers in iPadOS. Also it should be more touchpad- and keyboard-friendly. Also wish Apple includes a larger charging cable. Can't take portrait photos with the rear camera.
Can iPad Pro 2020 replace a laptop?
Yes, to some extent we do think the iPad Pro 2020 can replace a laptop for some, especially those who want to travel very light and creative. To those who want to do content creation and editing on the go.
But for people who spend a lot of time on Chrome ,it is a bit hard to replace MacBook Pro with the iPad Pro 12.9. For someone who spends a lot of time in Chrome on a daily basis, bouncing between email, real-time traffic reports and Google Docs.
Because not having a bookmarks bar will be a issue for these. In addition,someone who jumps from tab to tab in the browser and just expects to start editing documents in Google Docs; on the iPad Pro, you have to open a separate app and even then you can't start editing until you tap the pen icon.
But we also expect iPadOS to be smart enough to recognize when a keyboard is attached and to respond accordingly.
We would also expect Spotlight search to come up so you can just type in the name of an app and go. Fortunately, you can just hit Command + Space Bar to launch search. Same thing with the App Store; you should be able to just start typing without having to tap the search icon.
iPad Pro 2020 – At a Climax
The iPad Pro 2020 represents an important breakthrough for the iPad. By offering a real keyboard with touchpad, it's a competitor to the Surface Pro 7 and Surface Pro X. And the iPad Pro gives you fiery performance and longer battery life. You also get better cameras with the iPad Pro and the ability to run a new class of AR apps. Have as short cable,could improve on that.
We highly recommend the iPad Pro 12.9 for those who want a tablet first and a laptop second.
The most special feature we like is the Magic Keyboard. It is the accessory that iPad Pro owners want when it comes time to type. It's almost a game-changing accessory for the world's most versatile tablet.