If you are looking for an affordable phone with good features, you might have come across the latest LG Velvet. However, if you are not sure whether the phone is worth your money, here is a review of the LG Velvet 5G smartphone for you.
LG Velvet 5G
The LG Velvet is a mid-range phone with a high price tag. However, because it arrives before really affordable 5G phones are widely available, it may not appear to be a poor value to some at first. However, the price is high enough to prevent it from being accepted by everyone. Its camera system isn't up to par for the price, and there's no quad-DAC. This is a terrific audio feature that comes from low-cost LG phones. The curved front glass makes the screen surround appear smaller. Even if some of its specs are less spectacular, its large OLED screen looks close to that of 'real' high-end phones. As a result, the Velvet is a mixed bag with equal parts of costly and inexpensive features.
The attractive 3D Arc design on the mid-range LG Velvet, while not groundbreaking, does signify something distinct. Even the Velvet name is an attempt to break out from the string of letters and numbers that most smartphone names are made up of.
Pros
Curved glass shell
Good general performance
5G connection
Colorful display
Decent photos and battery life
Cons
Poor zoom and ultra-wide camera modes
Expensive
No LG Quad-DAC
Low-light photos are subpar
Lots of bloatware on the AT&T version
Specs at a glance:
| | |
| --- | --- |
| Screen size | 6.8-inch p-OLED (2460 x 1080) |
| CPU | Snapdragon 765G (AT&T/Verizon), MediaTek Dimensity 1000c (T-Mobile) |
| RAM | 6GB |
| Storage | 128GB |
| microSD | Up to 2TB |
| Rear cameras | 48MP main (f/1.8); 8MP wide (f/2.2); 5MP depth (f/2.4) |
| Front camera | 16MP (f/1.9) |
| Battery size | 4,300 mAh (AT&T); 4,000 mAh (Verizon) |
| Battery life | 10 hrs: 29 mins |
| Size | 6.6 x 2.9 x 0.31 inches |
| Weight | 6.3 ounces |
Price and Release Date
The LG Velvet debuted in May 2020, and it was viewed as LG's attempt to compete with a somewhat different approach. It wanted us to think of the Velvet as a viable option for the Samsung Galaxy S20 Plus, despite the phone's shortcomings in key areas. On its launch, the mobile was priced at about $500. It is currently available for $260. In the United States, AT&T was the first to offer the phone, with T-Mobile and Verizon following later in 2020. It's substantially less expensive than the other mobiles on the market with huge screens. The LG Velvet is on the cheaper end of the 5G phone market.
Design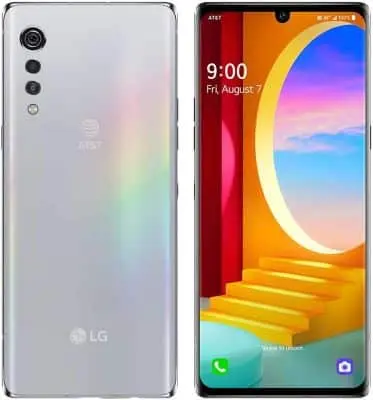 The design makes the device look like it's a phone worth $1,000 or more. Its front glass curve at the edges, the screen is large, and the glass and metal parts are free of little plastic slivers. The metal sides form more noticeable lips at the corners, giving it even more character than others. Although it lacks the surround-free design, the LG Velvet looks and feels expensive from the front. The back has a semi-mirrored glossy appearance and is relatively basic. There is no immediately recognizable camera surround, and there is no eye-catching light-reactive layer behind the glass. The Velvet is available in a variety of colors, including white, black, green, and 'illusion sunset,' a red-yellow gradient.
One of the LG Velvet's unique features is the presence of a headphone jack. They're only found on a few high-end phones. This is one of them. However, it isn't one of LG's renowned audiophile-friendly headphone jacks, as it is lacking a quad-DAC to improve the quality of the signal supplied to wired headphones. The LG Velvet employs the Qualcomm processor's built-in DAC, and the 'LG 3D Sound Engine' is the only sophisticated sound setting. It can improve the sound quality of low-bit-rate audiobooks and online radio stations. It does so by adding spatial information to 'flat' sounding content, but it changes the sound character of music too much.
The LG Velvet smartphone comes with a reliable in-display fingerprint scanner. The phone also boasts good stereo speakers, but they aren't the best. One driver is seated at the bottom of the display, while the other is seated above it. Rather than leaving the front one with a nearly treble-only tone, they have a similar tone.
Dual Screen case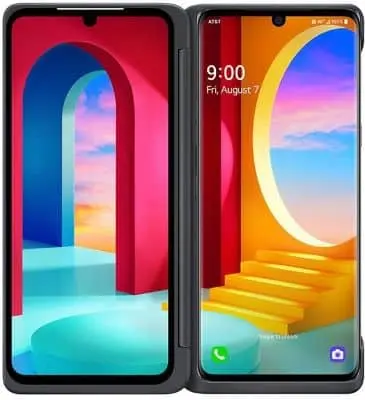 Unless you purchase the LG Velvet with LG's Dual Screen case, the LG Velvet appears to be a perfectly acceptable, though average, phone. When you put the phone in, you'll get a front-facing tiny display and a second screen that matches the LG Velvet's internal display. With a few apps, this can only expand your display. This is, however, useless for video due to the large plastic gap between the displays. Although, you can use two apps at the same time. Also, it can be used for gaming. This component of the phone is also buggy. It gave a lot of frustrating hitches and it won't swap screens so you can use the gamepad on the hefty phone side instead of the thin and light display-only side.
Moreover, it adds a lot of bulk to the phone and does not add anything to video streaming, as a fully flexible phone can. The Dual Screen case is included with some pre-order bundles. It's a great add-on if it feels like you get it for free. Although, it is not recommended to get it yourself.
3D Arc Design
The phone's 3D Arc Design gives the Velvet symmetrical front and rear edges. More importantly, the curved corners help you to get a good grip on the phone. It won't squirt out of your hand like other slick smartphones. The LG Velvet's rounded sides make it appear thicker than rival phones, but that's just a trick of the eye.
Display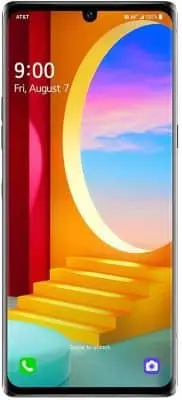 The LG Velvet's screen is unusually huge, with a 20.5:1 aspect ratio. This solves the problem of camera holes taking up the screen space. LG's P-OLED panel measures 6.8 inches and has a resolution of 1080 x 2460 pixels. Even though LG's OLED panels aren't as nice as Samsung's, this one is excellent. The color is nice, and there are presets for adjusting the saturation and tone. When used outdoors in the sun, the LG Velvet 5G smartphone switches to an ultra-bright mode for excellent visibility in practically any situation. It also supports HDR and Full HD Netflix. Although, the obvious missing feature is a high refresh rate. This is a regular 60Hz screen, thus it doesn't have the smooth scrolling of its competitors. Even without the quicker 120Hz refresh rate, the result is a rather engaging viewing experience, whether you're playing games or watching films.
The user interface isn't the most visually appealing. There are a lot of improvements that could be made. Although, the lack of visual consistency between components like the settings menu and the feature toggles drop-down makes it feel a little cheap. The LG Velvet's default display setting captures 140.6 percent of the sRGB color gamut. The LG Velvet display's strongest feature is its brightness. It measures 567 nits with adaptive brightness switched on. Although it doesn't beat some high-end mobiles, it does have a good brightness.
Camera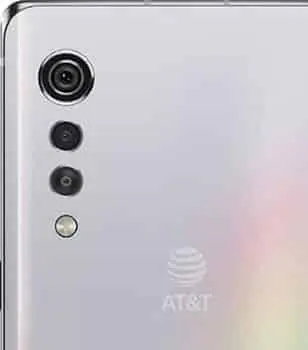 The three rear cameras on the LG Velvet are arranged on the left side of the phone in descending order. The company calls this the "raindrop" array. Although it seems like a small thing, it's a nice minimalist approach in an age where camera arrays bulge out from the backs of phones. When you consider the phone's premium price, the camera hardware may be its weakest point. A 48-megapixel main camera, an 8-megapixel ultra-wide camera, and a 5-megapixel depth sensor are included. There is a significant reduction in quality between the primary and secondary cameras, as well as the primary camera itself isn't particularly impressive. The Samsung GM2, a 48MP sensor with an f/1.8 lens, is used in the LG Velvet.
The LG Velvet lacks a zoom camera. Instead, it relies on the high pixel count of the main sensor to produce 2x zoomed photographs at the same 12MP resolution as ordinary shots. Zoom photos do not have nearly the same dynamic range increase as 1x photographs, resulting in overexposed areas on a regular basis. Its ultra-wide camera is also disappointing since the low-resolution sensor misses or over-smooth most delicate textures and features. The LG Velvet performs admirably in low light. A special Night View mode is available, which takes a little longer to capture but increases color quality. However, its night photography falls short of that of other competitors. The Velvet's images are substantially softer, giving ultra-low-light shots the illusion of being virtually out of focus.
Video
Up to a point, the phone's video is adequate. You can shoot at a maximum resolution of 4K at 30 frames per second. You may shoot in all modes handheld because there is superb stabilization right up to that resolution. LG has included Steady Cam modes that make use of the ultra-wide camera and a lot more electronic stabilization. However, because the wide camera is of poorer quality, even if it is stable, the footage does not seem as excellent. Although you can shoot video at up to Ultra HD definition, LG has included a few extra tools to help you capture more distinct-looking videos. An ASMR recording option allows you to increase faint sounds without fear of distortion. A speech bokeh feature that allows you to focus on a certain subject's voice instead of background noise.
Front Camera
The front camera, the SK Hynix hi-1634, sports a 16MP sensor. This is the LG Velvet's second-best camera. Indoors in dimly lit environments, it can depict and keep details such as individual eyelashes. In low-light situations, selfies appear softer. Moreover, you may utilize the screen as a spotlight to keep your face looking sharp. That means there's no telephoto lens, which is a frequent trade-off for phones in this price bracket. Although the LG Velvet can't compete with the top camera phones on the market, it still manages to take some nice photos. In rare situations, the cameras may even astound you with their output.
When it came to taking portrait shots, the LG Velvet's depth sensor proved useless. The LG Velvet blurs it a little too much. Aside from blurring, the LG Velvet may experiment with a variety of other effects on portrait photographs, ranging from stage lighting to 3D photo effects.
Specs and performance
The LG Velvet smartphone has the Snapdragon 765G chipset, one of the most important processors in the effort to bring down the cost of 5G phones. However, the difference in real-world performance between this and the Snapdragon 865 is typically negligible. App loads are near-instant and the 8GB of RAM works pretty well. When you put the LG Velvet to the test, there is still a significant power gap. The graphics and gaming side is less affected than the CPU power. The Snapdragon 765G is a gaming-optimized processor from Qualcomm. Although it only has half the graphics power of the Snapdragon 865. LG is taking a different approach with the Velvet, opting for Qualcomm's 7 Series of chipsets. The Snapdragon 765G in the AT&T and Verizon versions of the LG Velvet provides adequate performance. Although, it's no match for the Snapdragon 865 found in the top Android phones.
LG Velvet's performance matches or exceeds that of similarly priced phones. Because the Snapdragon 765G has an integrated X52 modem, the LG Velvet smartphone can connect to 5G networks where they are accessible. However, the inconsistencies of 5G coverage at this time will be a bigger issue than anything else. The LG Velvet is powered by MediaTek's Dimenisty 1000c system-on-chip. It incorporates a 5G modem that works with T-low- Mobile and mid-band 5G networks.
Battery life
A 4,300mAh battery powers the LG Velvet. This capacity is on the lower end of what is feasible for a phone with a 6.8-inch screen. It usually lasts a full day of moderate use, with only a small amount of battery left at the end. If you frequently play games or spend a lot of time outside, pushing the screen brightness to its maximum setting, the battery life wouldn't suffice. The LG Velvet has a 25W charger that is relatively quick and supports 9W wireless charging. With the brightness set to 150 nits and then surfing the web through a cellular connection, the LG Velvet lasted 10 hours and 29 minutes.
However, keep in mind that the LG Velvet on Verizon has a lower 4,000 mAh battery. This is to accommodate the antennas required to connect to the carrier's 5G network. If you choose, you can charge the LG Velvet wirelessly, and AT&T's version comes with a 16.2W charger. Verizon users get a 25-watt charger. After 30 minutes, the phone was back to a 24 percent charge.
Software and special features
LG's overly fussy UX skin is applied to Android 10 on the LG Velvet. At the very least, there's little overlap between LG's pre-installed programs and the Google apps that come standard with Android. Although, the AT&T version of this phone comes with a slew of extra software. You'll discover icons for AT&T TV, HBO Max, and several 'Game of Thrones' games among other non-essential downloads. Along with this is a full folder worth of programs like AT&T ProTech, myAT&T, Call Protect, and Mobile Security. The LG Velvet comes with a $199 Dual Screen cover that adds a second 6.8-inch screen to the Velvet's basic display. You can utilize this second screen to run apps side by side.
The Dual Screen cover can show notifications and other information. The LG Velvet accepts pens that use Active Electrostatic (AES) digitizer technology. The included QuickMemo+ app allows you to sketch and create handwritten notes using these pens. Recent LG flagships include a quad digital-to-audio converter, making them some of the best-sounding phones on the market. What the LG Velvet lacks is in terms of stereo speakers and the LG 3D Sound Engine.
What you will like?
5G in a mid-ranger– The LG Velvet smartphone offers 5G at a price that is less than that of a flagship. It's not the cheapest 5G phone on the market, but it's one of the more cost-effective options.
Overall good performance– While it won't win any benchmarks, the LG Velvet provides good overall performance for the money, so you're unlikely to be unhappy with it in that regard.
Design- Due to its curving glass body, the LG Velvet might pass for a much more costly phone when viewed from the front. It's less fascinating from the back, but it's still more than acceptable.
What you will not like?
Camera- If you want a phone that can shoot beautiful ultra-wide pictures and great 5x zoom images, you will have to look for other options. It has a good main camera, but the ultra-wide lens is basic, and the zoom is all digital.
Missing quad- DAC- LG is known for incorporating a high-quality quad-DAC in its flagships to increase audio. However, the LG Velvet lacks this feature, instead opting for a regular DAC and headphone port.
You're considering it in place of a flexible phone– There are way too many glitches and there's a big gap between the two displays that do not give you a true flex-phone experience.
Conclusion
If you are looking forward to buying the LG Velvet 5G smartphone, you should drop the idea. Changing to a more attractive phone, as the LG Velvet is, is a huge step in making LG's devices more appealing to a larger audience. The cameras take good photographs as well, however, LG should work on improving low-light performance and portrait shots. The phone is simply not much worth your money. The Velvet has a longer battery life than some mobiles on the market, and it supports 5G, but other companies still have more attractive phones. The LG Velvet is an excellent phone that, with a few tweaks, might be fantastic. This smartphone is not for someone who values style above all else.
What are your thoughts about the LG Velvet 5G smartphone? Tell us in the comments section below.
Read More!