Fighting games have a rich history in the gaming world, dating back to the days when you could play arcade games for a few cents. They have developed and improved along with gaming in general since then, and you can now play these best fighting games for Nintendo switch at home. My first choice has to be Nintendo's Super Smash Bros. Ultimate. The last fighters have arrived, bringing a large cast of characters to pick from as well as several stage alternatives. Furthermore, it is simple to learn and play for both experienced and inexperienced players.
Super Smash Bros. Ultimate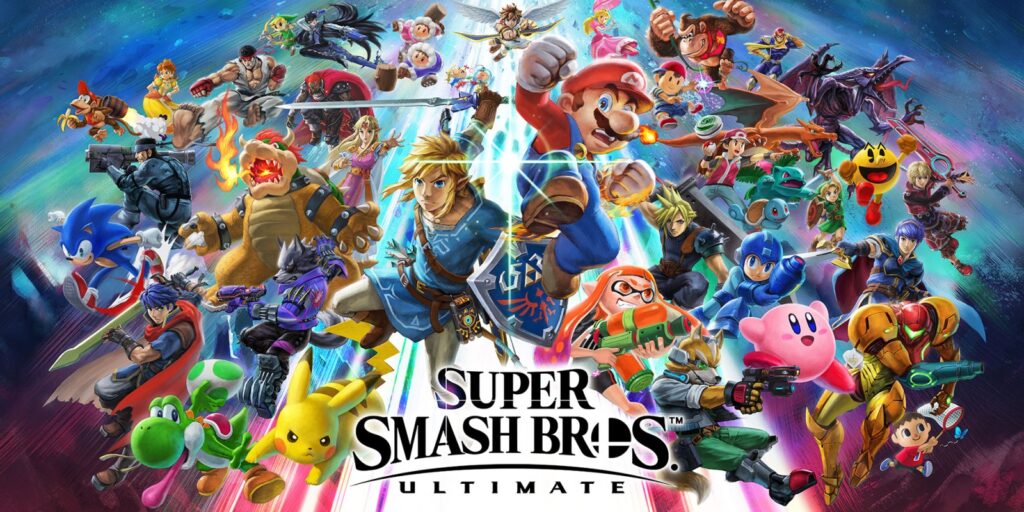 Super Smash Bros. Ultimate has long been a competitor in the competition for the best fighting games, and it has become stronger with each successive game. It brings with it new characters, music, stages, and other game features. Super Smash Bros. Ultimate features characters from Nintendo and other renowned games, like Super Mario, The Legend of Zelda, Pokémon, Minecraft, and other well-known properties.
There's a lot to offer in terms of multiplayer. You may have up to eight players on any of the 100+ levels at the same time, with several choices to spice up your combat. It is possible to play with your buddies locally, online, or in a combination of the two! Just be cautious with your web connection, since it may not be steady.
There's a nice tale in the single-player mode about warriors being kidnapped and copied as evil counterparts. As you fight, you acquire Spirits, which you may use to personalize your warriors. There are additional incentives for bouts and KOs as you play more.
This title is ideal for bringing together fans of all franchises, gamers of all skill levels, and family and friends from all over the world. Enjoy this monument to videogame history, and pick your fighter carefully.
Dragon Ball FighterZ Best fighting game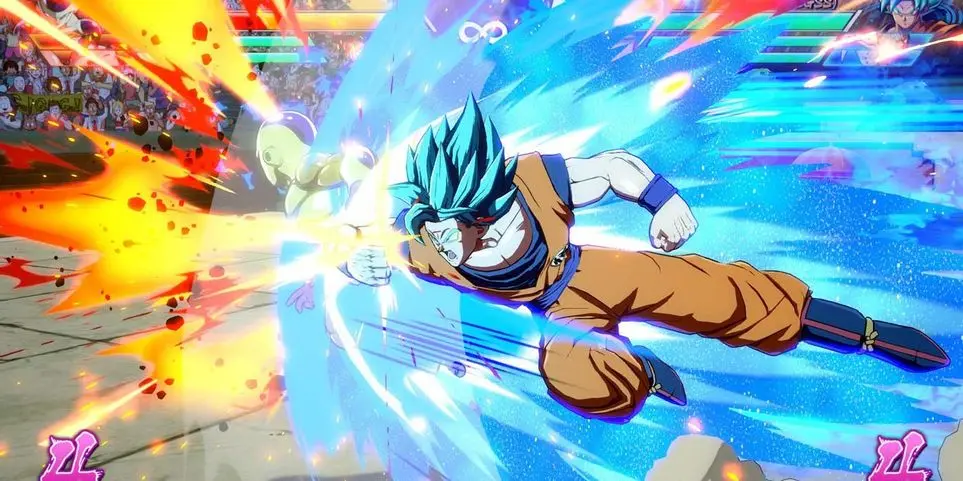 The tale of Dragon Ball Z, as told in the anime versions, depicts Goku engaging in different confrontations with monsters of varying powers. This gives it the ideal tale for its own combat game. While playing the single-player and tag-team modes, there are power blasts, fast punches, and distinctive shouts.
The creators did an excellent job of capturing the flavor of the show in the way they designed the combat, and the gameplay is as fast-paced as it can be with minimal lag. It's a comfort for Dragon Ball Z fans to realize that all of the great details remain consistent with what you're used to seeing.
While the Dragon Ball Z universe has a large group of characters, the videogame only includes roughly 20 characters, and many of them are essentially various variants of base characters. You can buy DLC packs to add additional characters to the list, but we were expecting more from the main game. Nevertheless, if you enjoy the series, it is unquestionably a must-play.
Mortal Kombat 11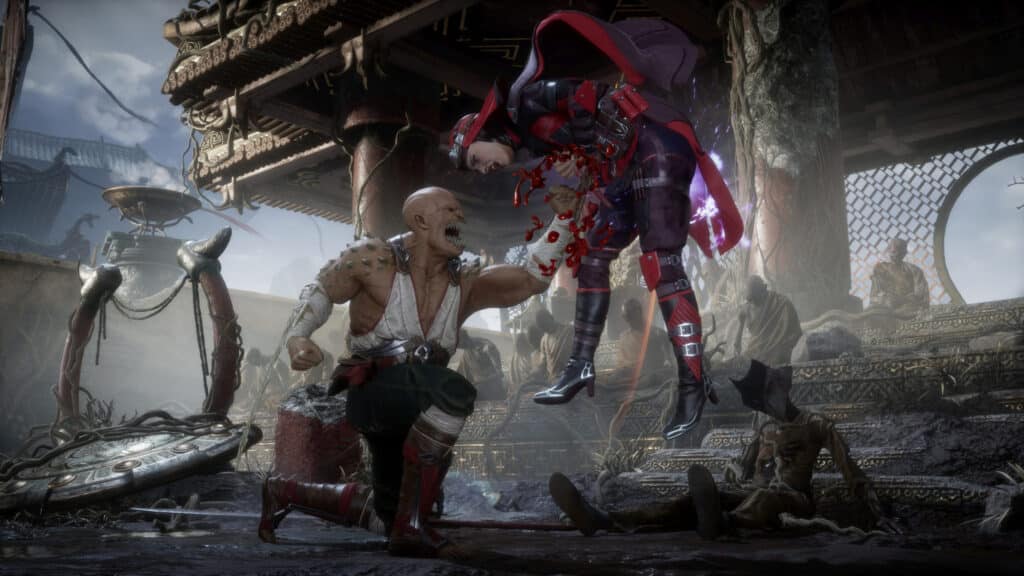 This well-known game has not just a lot of gore, bloodshed, and fatalities, and also a compelling tale. While a narrative mode isn't always the first thing most people seek in an action game, it's a wonderful bonus to have one worth pursuing especially if competing isn't your primary goal.
Mortal Kombat 11 has remained true to its one-on-one fight style since its inception. It has also not shied away from being a graphically horrific game with aggressive moves, no shattered bones, and different body-crushing smashes. Fighters may pick from over 30 characters as well as DLC characters like The Terminator, Robocop, Rambo, and more.
While the Switch version may not have the same visual quality as the PlayStation and Xbox versions, it is consistent and smooth. You will also see that there are several alternatives for things available through microtransactions. While they are not required for a decent gaming experience, they might be inconvenient for people who like all the bells and whistles.
Pokkén Tournament DX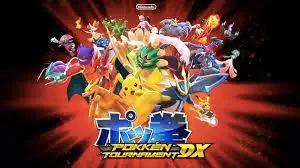 Pokkén Tournament DX takes Pokémon combat to a whole new level. For the first time in Pokémon history, players have complete control over every kick, punch, and Blast Charge. Pokkén Tournament was initially launched for the Wii U before being remade for the Nintendo with improved visuals.
There are 20 Pokémon to combat in the original game, with the opportunity to acquire more through DLC. This version includes a few extra characters from the Wii U version, in addition to the main opponent you combat, allowing you to use combinations. Considering the enormous number of Pokémon introduced over the series, this quantity of characters is quite underwhelming.
When you start the game, you have the option of playing alone or with a companion. When playing solo, though, there is no actual story mode to play with. Regardless, as it mixes the two together, this is a great new experience for Pokémon and Tekken lovers alike.
Street Fighter 30th Anniversary Collection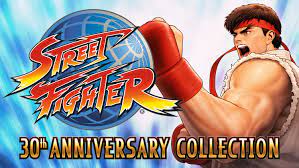 Street Fighter is yet another classic that has survived the test of time. It has stuck to the 2D battle style that it was built on during the years, from its time in arcades to now being available on the go with Switch. The Street Fighter 30th Anniversary Collection is the ideal way to celebrate the game's history. Street Fighter, Street Fighter 2, Street Fighter Alpha, and Street Fighter 3 are all available to players. This collection contains many versions of 2, Alpha, and 3.
They also add the saving feature which was one of the best things about these classic games. You may now pause and save the game anywhere in the game and resume it later. Online play, which is accessible with Street Fight 2 Turbo: Hyper Fighting, Super Street Fighter 2 Turbo, Street Fighter Alpha 3, and Street Fighter 3: 3rd Strike, is a function that was not previously available. You may also participate in online lobbies, local play, and a new event format.
If you've been a fan of Street Fighter since the beginning, the game includes statistics about all of the titles that have been published, concept art, and other aspects that highlight the art that went into making these games. Those that haven't played may just see a slew of various versions of a few games, but those who have will appreciate the changes that each version offers.
Kirby Fighters 2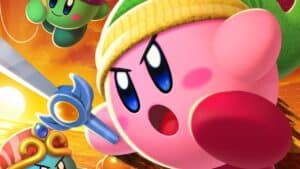 Nintendo gathered all of the charming Kirbys from this popular franchise for a 2D fighting game! Each Kirby has a different set of abilities to choose from. Kirby, however, is not alone; he is accompanied by Meta Knight, Waddle Dee, King Dedede, and Gooey.
This family-friendly game is simple to learn and play compared to other famous fighting games. Kirby's many headgears result in a plethora of unique techniques and adorable personalities. Plus, if you've played Kirby previously, you'll appreciate the nods to prior games. Unfortunately, this game doesn't have much of a plot and instead concentrates on Kirby's several personalities.
SAMURAI SHODOWN (2020)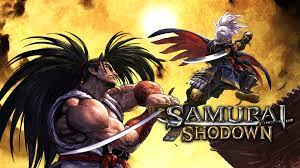 Fighting isn't only about punches and kicks. SAMURAI SHODOWN, a famous arcade videogame, demonstrates that weapons make for a terrific combat game. This title has been upgraded from the arcade version for the Switch, and the conversion went quite well.
This title was initially in 2D pixel graphics, however, it has subsequently been converted to a 3d world. It appears to have been lowered a notch in order for the 60 FPS to work properly. While there have been many combatants throughout the history of the game, there are only 16 in the original edition of this remake, with more available via DLC.
Newcomers to the sport will find it simple to play. Those who enjoy discovering new weapons to use in a fight will enjoy trying out the swords.
ARMS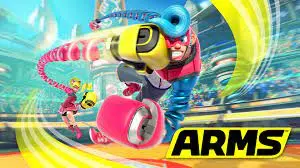 In ARMS, players have the capacity to physically toss their arms. These combatants' arms are made of springs, and their knuckles have various unique powers. Playing with Joy-Cons allows you to combine the motion of the joystick and the buttons to play, immersing you a little deeper in the game.
There is more to the conflicts than just one-on-one fighting; there are also sports modes in which you may participate. Its 3D graphics and ability to maneuver around the arena in all directions set it apart from traditional fighters. Players will also remark that it isn't very gruesome, but rather sweet and light.
When playing at home, you can participate with up to four additional people. There is no story mode while playing on your own, however, your battles might help you unlock additional fist abilities. This is a milder experience if you want to play for pleasure rather than compete.
Conclusion
Nintendo Switch has a great selection of fighting games. From classics like Street Fighter II to newer entries like ARMS, there's something for everyone. If you're looking for a great fighting game to play on your Switch, be sure to choose your theme first.
Read More: