Remember when YouTube merely showed a single ad every now and then? Tragically, those days are gone, and the site now hosts more advertisements than we can count. Ad income is critical for content providers, but pre-, mid-, and post-roll commercials might appear excessive on a five-minute video. Here's how to block YouTube ads and go back to work on your video.
YouTube is perhaps the world's most popular streaming network, featuring anything from how-to videos to lectures on economics and everything in between. When you want to watch the newest episode of your favorite channel, you're forced to suffer advertisements on completely irrelevant themes. We teach you how to block adverts on YouTube quickly and easily to eliminate delays and obtrusive commercials.
Some of these approaches may be more effective than others, and YouTube will frequently go to any length to increase ad income. If one method does not work, it may be time to try another.
Get rid of YouTube ads by signing up for a Premium account
Unfortunately, the bulk of the stuff we enjoy online, including this site, is supported by advertising. Because readers and viewers no longer buy magazine issues like they used to, the money to pay the authors, editors, photographers, and engineers, as well as hosting fees and other expenditures, must be produced in some manner, and advertising has proven to be the most efficient.
You may argue that the material on YouTube is made by individuals rather than corporations, and so does not pay the costs indicated above. However, this is not always the case. Creators rely on advertising revenue to improve equipment or become full-time YouTubers, allowing them to produce even more episodes for you to watch.
Signing up for a YouTube Premium membership is one of the greatest ways to guarantee that the channels you appreciate will continue to exist. These are £11.99/$11.99 a month and remove all advertisements from the website. If you want to support specific channels rather than YouTube as a whole, many artists are now using the Patreon platform to provide subscriptions and simple methods to pay to the programs you appreciate on a regular basis. You may also receive special content reserved exclusively for patrons, depending on the tier you join up for.
How to block YouTube ads on Chrome (PC)
If the notion of paying Google a monthly charge turns you off, you can always use an ad-blocker to eliminate the advertising. Many are available, with our current favorite being AdBlock, which allows you to whitelist particular channels while still supporting your favorite producers. In our overview of the top ad-blockers, you'll also find a number of other good options.
To add AdBlock in Chrome, launch the browser and then click the three dots in the upper right corner. Select More Tools > Extensions from the drop-down menu that opens, then click on the three lines in the top left corner of the Extensions page.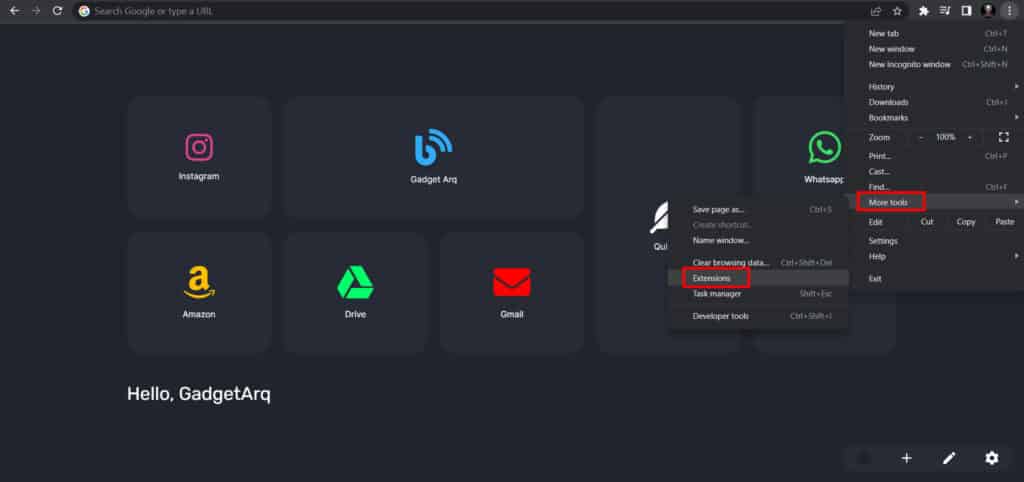 You'll notice an Open Chrome Web Store option at the bottom of the screen. Hit this and search for AdBlock in the search box at the top of the Chrome Web Store page, then click the Add to Chrome button.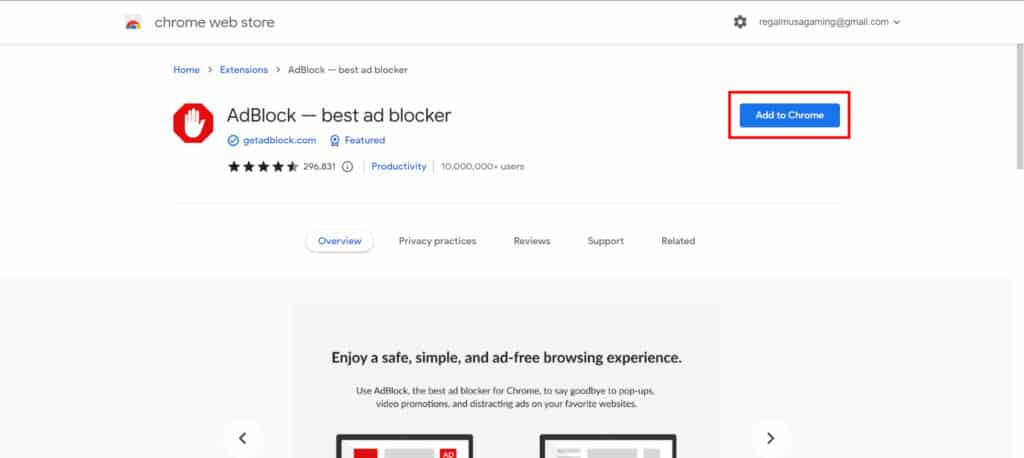 Back to the Extensions page, locate AdBlock, and make sure its toggle switch is switched on. When you use YouTube now, you will see that the adverts have vanished.
Use the URL trick to block YouTube ads
One of the simplest methods to get rid of those annoying YouTube adverts is with a single key. Yes, you must add one more character to the URL. If you wish to get rid of those advertisements, follow these steps:
1. Open YouTube in your preferred browser.
2. Find a video to view, and the URL will look something like this:

3. Add a period after ".com" to make your new URL https://www.youtube.com./watch?v=y7hYqgdj7dg.
4. Allow your ad-free content to run.
At the very least, these are the actions to take if the trick works. Google has definitely created a patch to close our minor gap, so keep reading for more techniques.
Use a VPN to block YouTube ads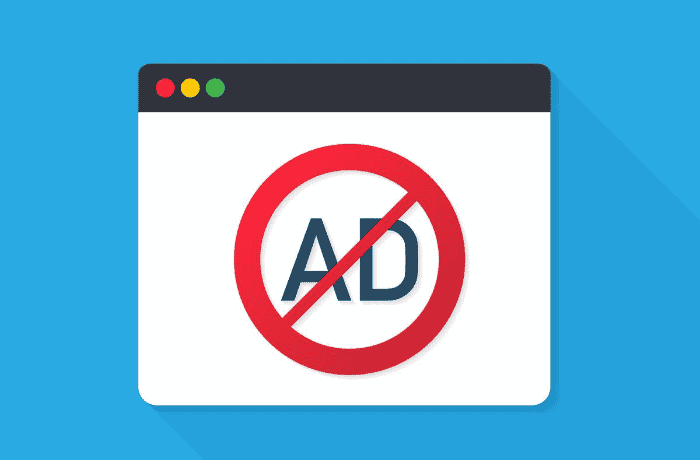 A VPN is one of the most thorough solutions to block advertisements. In many aspects, it functions similarly to an ad blocker. However, you have certain additional freedoms to enjoy. VPNs protect your data and browser history from prying eyes, so you shouldn't have to bother about targeted adverts.
If that isn't enough, you may use a VPN to disguise your location and access geo-restricted content. You can use one to connect to the UK's All4 platform in the United States, and it will work flawlessly.
If you want to use a VPN to remove YouTube adverts, you shouldn't have to do too many extra steps. The VPN provider should take care of the rest as long as you keep it active.
Is it legal to block Youtube Ads?
It is not illegal, but Google would undoubtedly object because you are denying them advertising money. YouTube video creators will be equally dissatisfied. However, there is nothing stopping you from doing so legally.
Conclusion
YouTube relies on advertising income for profit as a free site, and the firm made more than $7 billion in ad revenue in the third quarter of 2021 only. Ads, on the other hand, might appear invasive when overdone or presented in unwanted ways. Fortunately, there are various ways to disable YouTube advertising without using the skip button. In reality, utilizing Clario's ad blocker is one of the most straightforward methods to browse the web ad-free.
Read More: