There are several options for converting a JPG image, such as a photograph, to a PDF file. One of the simplest is to utilize a website that allows you to upload your image, convert them to PDF, and then download them to the computer.
This, as well as the other methods we'll show you, are all free of cost, and you won't need to download any program. However, if you require more control over how the photos appear, you might prefer that choice.
What will you see here?
Convert JPG to PDF yourself
Windows 10 provides all you need to get the job done, even if you don't realize it. It has a PDF printer built-in. And it does exactly what it says: it converts any document into PDF files. You'll see a list of printers when you visit the print settings in any software that can print, and even one named Microsoft Print to PDF.
When you use this rather than a real printer, the file is saved as a PDF on your computer. Here's how it's done:
1. Start Windows File Explorer (Windows+E shortcut).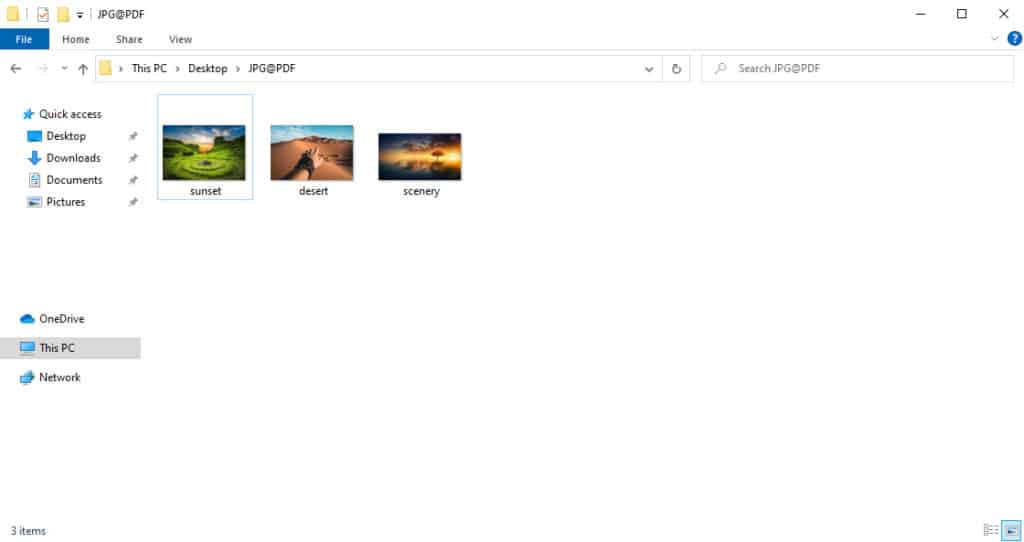 2. Locate the JPG file(s) to be converted to PDF. You may pick several files by dragging a box around them or pressing and holding the Ctrl key on the computer while clicking on each one.
The files must obviously be in the identical folder for this to function. A multi-page PDF document may be created by selecting numerous JPG files.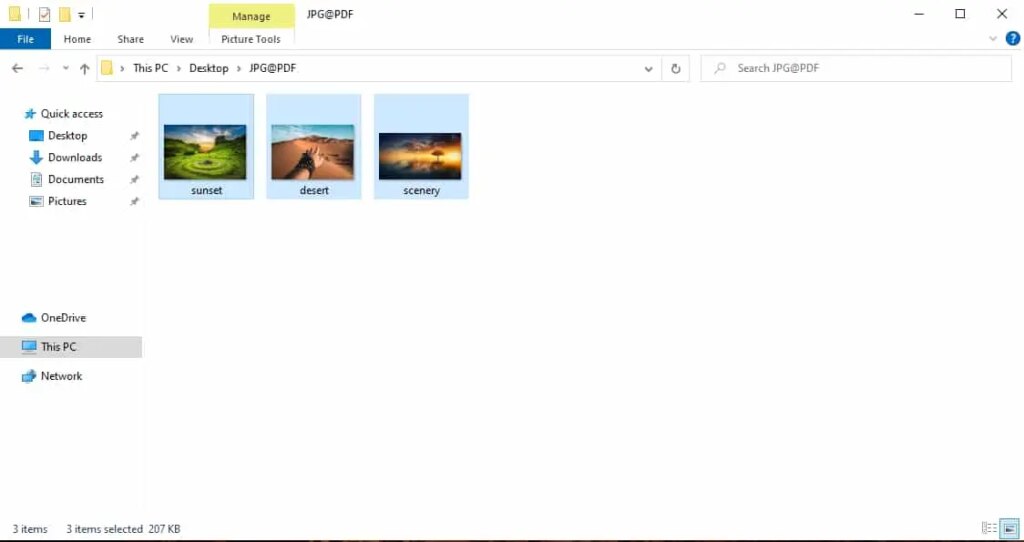 3. Now choose Print from the context menu of any of the chosen files.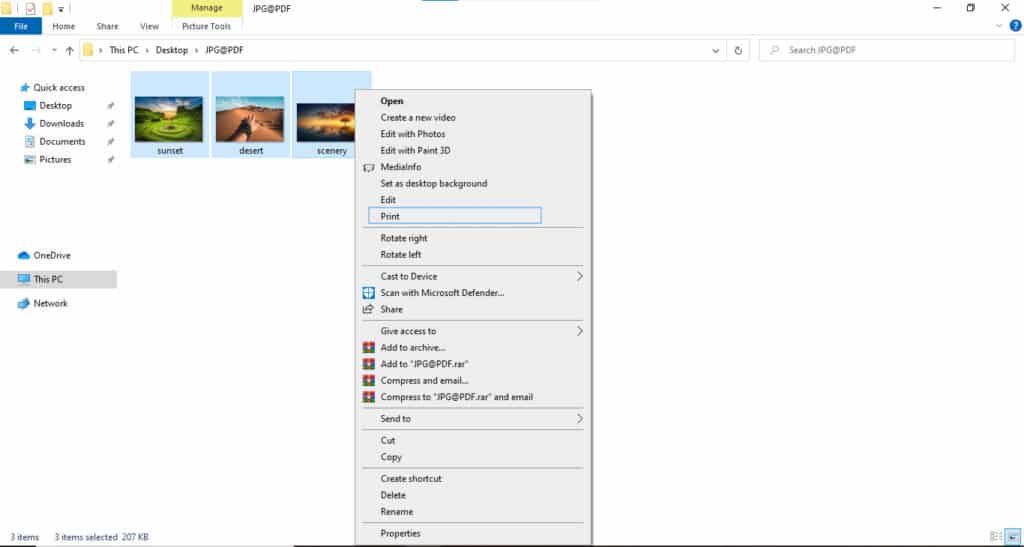 This launches the built-in picture printing wizard in Windows. Switch the printer to Microsoft Print to PDF from here.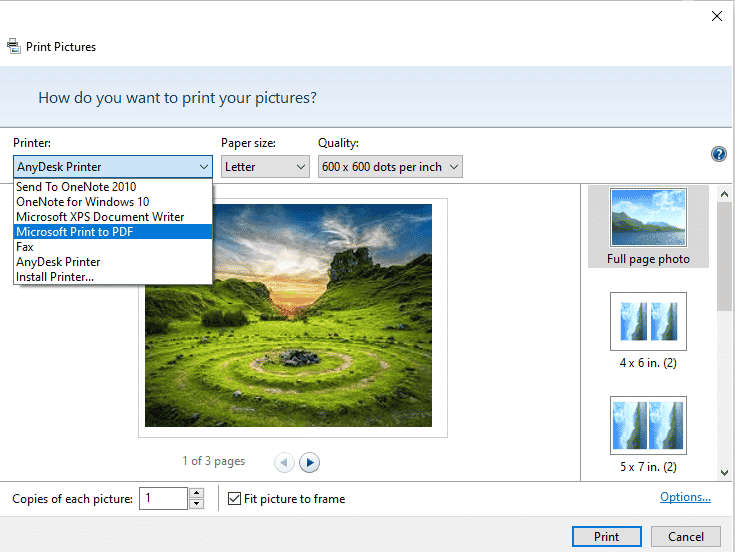 4. You may utilize the wizard's choices to add several photos to each page of the PDF and even alter the page size from A4 to a different size.
5. After you've made all of your selections, click Print.
The printing process will appear to be the same as if the file were being printed regularly, but at the conclusion, a box will appear asking where you wish to store your PDF. You'll need to also name the file.
After you click the Save button, your PDF will be produced, and enjoy sharing with anybody.
Convert JPG to PDF online-Using third-party tools
There are several places where you may upload your JPG files and have them combined into a single PDF. Alternatively, you may make a PDF from a single image.
All of the websites function in the same way. Here, we're utilizing JPG2PDF. Unlike several of these services, this one does not have a file size limit and does not add a watermark to PDFs. Eezzee and Smallpdf are two other alternatives.
1. To go to the site, search https://jpg2pdf.com/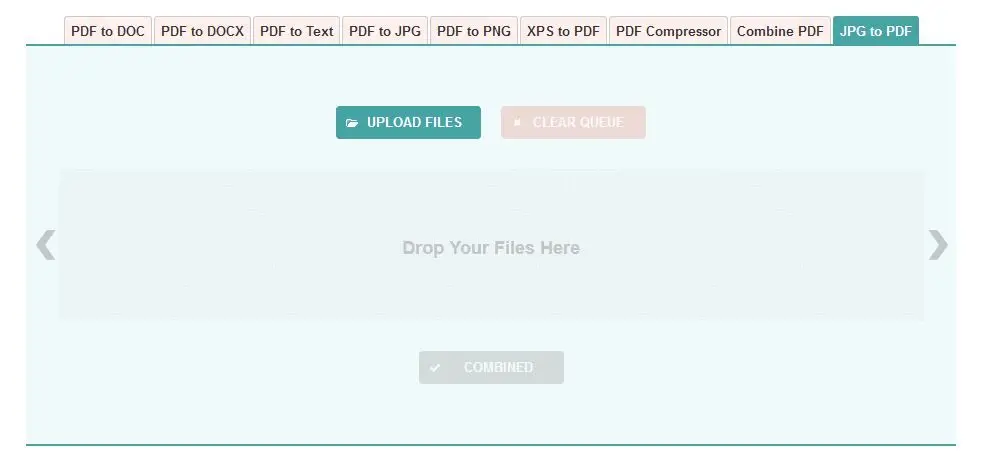 2. Now, either drag & drop the JPGs or use the Upload Files option.

3. When you've finished uploading your files, hit the COMBINED button, that would really say 'Download' because that's exactly what it does.
Conclusion
If you want to convert your JPG files to PDF files, there are several options. You may use one of the numerous free websites accessible on the internet or software to accomplish it. You may also use Acrobat DC or the built-in feature of Microsoft Print to PDF. If you don't want to download any software, you may do your work with SmallPDF, JPG2PDF, and many more.
Read More: