Norton Utilities is a PC maintenance program by NortonLifeLock, an American software conglomerate. It is most known for its antivirus software, but it also has several other product lines.
Norton Utilities is available in two editions: "Premium" and "Ultimate." We will concentrate on the Ultimate edition.
Our analysis will assist you in determining whether Norton Utilities is a better tool for you than the competition.
Pricing of Norton LifeLock
Norton Utilities Ultimate is available for $70 per year. However, every new user receives a 42 percent reduction, bringing the price down to $40 for the first year. Your annual subscription includes coverage for up to ten PCs.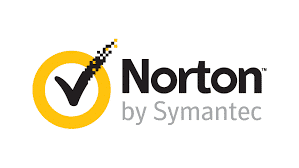 When compared to several competing tools, $70 per year is somewhat high. However, Norton is a Premium brand in the software sector. Hence, it can charge higher costs without alienating users. There is a seven-day free trial period, but you must provide your credit card information before you can begin.
If you already have Norton Utilities Premium and want to upgrade to Ultimate, you can do so at any time.
Setup of Norton Lifelock
The process of downloading and installing Norton Utilities Ultimate is simple, involving only a few simple steps:

You must first create and sign in to a Norton account.
Go to the My Subscription page and select Norton Utilities Ultimate from the drop-down menu.
Copy the Activation Key given to you after payment and paste it into the window.
Enter the key during the activation procedure.
Then, before downloading, click Agree & Download and read the License and Services Agreement.
Finally, run the downloaded executable file and follow the on-screen directions to finish the installation.
To activate Norton:
To activate Norton Utilities Ultimate, run the application and press the Activate Now button.
Also, to finish the process, enter the activation key you were given at checkout and click Finish Activation.
Activation keys are extremely sensitive, and even the smallest mistake will result in an error. Avoid frequent blunders such as spaces between characters and numeric and alphabetical characters that appear to be the same but aren't (for example, O and 0).
Also, make sure you provide the correct license key for the software you're using. The license key for one Norton product is not transferable.
Interface & Design of Norton Lifelock
Norton Utilities offers a simplistic design that is simple to use and navigate.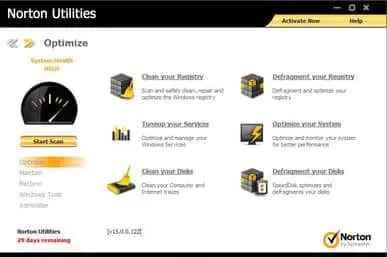 Dashboard, Toolbox, and Automatic Care are the three sections of the interface. Each segment is divisible into subsections, each of which has a unique set of characteristics. If you're not very computer-savvy, you can enable "detailed" mode, which explains what the function will accomplish in greater detail.
Because Norton Utilities has a simple interface, just the most important features and options are shown. It isn't difficult with distracting graphics and symbols that can be difficult to understand.
Dashboard of Norton Lifelock
The Dashboard area notifies you of your system's state and makes advice on how to improve the performance of your computer. What I enjoyed best about this feature was that I could address the problems right from the app.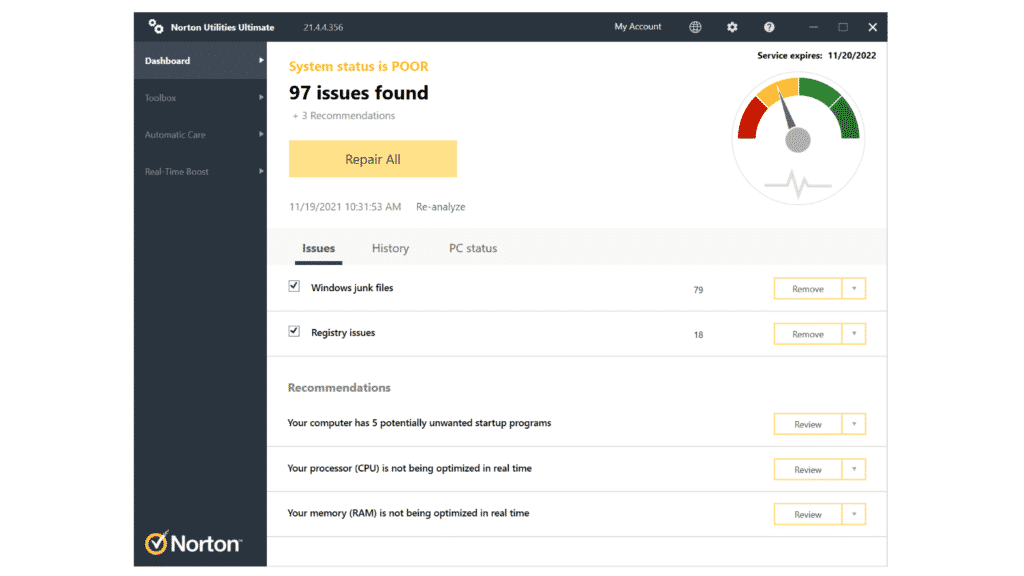 On my PC, for example, Utilities advised me that we had 14 programs that would launch when we turned on my machine, potentially slowing it down. We went right to a list of these start-up apps via the dashboard and disabled them as needed. It's a simple process and it's also a time saver for me. This is and has long been a feature of Windows. However, we appreciate how everything was available via the app and displayed well.
Other optimization options will, of course, be recommended by the dashboard.
Toolbox of Norton Lifelock
The majority of the functions you'll want to use are accessible in the Toolbox area. There are programs available to clean, speed up, protect, restore, and manage your computer.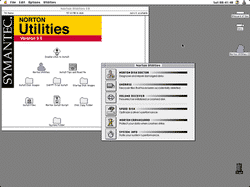 To make my PC speedier, we recommend running the All-in-One Cleanup application regularly to eliminate temporary garbage files, broken shortcuts, and unwanted internet files. During my most recent scan, the software removed 382 Windows Junk Files and corrected two registry issues. We also recommend you to use the Process Scanner to inspect all of the processes that are operating on your PC and to halt those that you didn't require.
There's also a recovery tool that allows you to create recovery points for your PC if you're making modifications and wish to revert to its original form, and you can use the Drive Scrubber to quickly delete all files on a hard drive. In a nutshell, there's a lot here. Every element in the Toolbox that you utilize is explained at a level that you can easily grasp, so you always know what you are doing. You don't have to leave your PC running for hours while discs were defragged or my computer was cleaned up.
Automatic Care
You can configure Norton Utilities to care for your computer at a predetermined time using the Automatic Care option. You can configure it to happen every few days or every few hours. It accomplishes this by performing the major functions found in the Toolbox section without your intervention.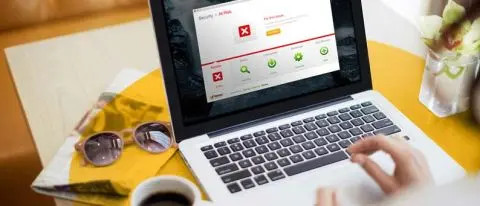 You should appreciate this function since it saves you from having to regularly go into the Utility app to optimize your PC. It didn't make it sluggish or lag. Norton Utilities is small and unobtrusive, which is ideal.
Features
Norton Utilities' goal is to optimize your Windows PC, and it includes capabilities that allow you to do so manually or automatically. If you need to know every detail about what an optimization function is doing to your computer, Norton Utilities lets you. Norton Utilities can also be configured to take care of your computer with minimal input from you.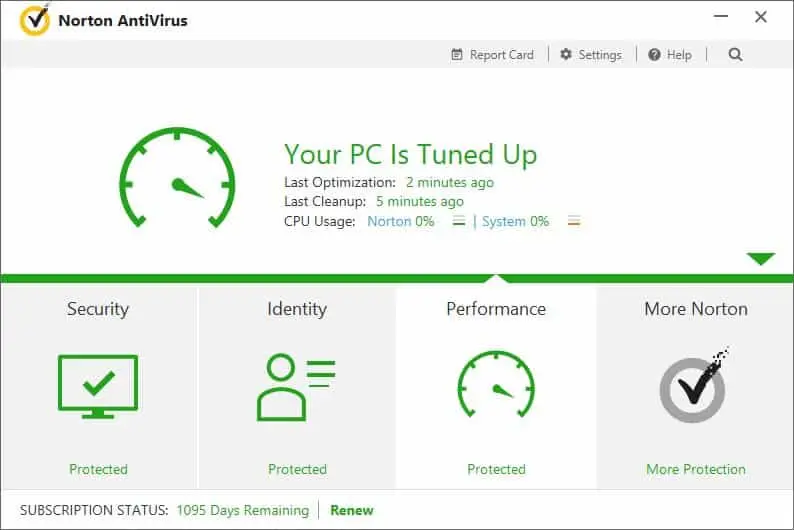 While most optimization software provides for this, we found Norton Utilities to be simple to use.
Security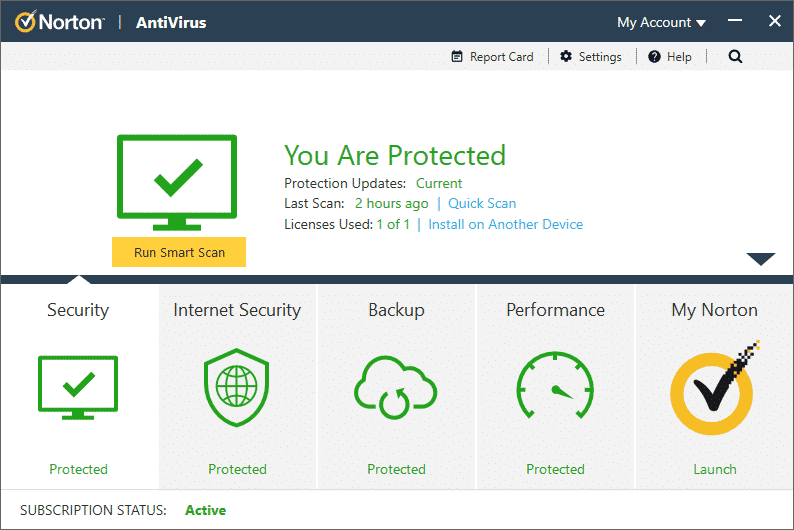 The "All-in-One PC Cleanup" tool provides peace of mind by permanently erasing hidden data or files that fraudsters may target. Norton Utilities Premium also removes previously-stored passwords on your machine, including those in your Internet browser, as an added security measure. This is a security feature that protects you against unauthorized password recovery by outsiders, but it might be annoying for some people who don't have those passwords memorized or stored elsewhere.
Conclusion:
Norton Utilities Ultimate is the ideal all-in-one utility for cleaning up and maintaining your PC. Its broad feature set is unrivaled. After paying for a membership and gaining access to all of its functions, you may not need any other PC maintenance app.
Though there are many alternative PC maintenance products available, we believe Norton Utilities Ultimate provides the best value for money. It combines the functions of several standalone software products, each of which costs hundreds of dollars, into a single program. We have standalone uninstallers, network scanners, disc cleanup programs, and so on. Norton Utilities Ultimate offers similar functionality in a single software. Norton Utilities is expensive, particularly for individual customers. It is recommended for enterprise users. An annual subscription to Norton Utilities Ultimate covers up to ten PCs, making it more suitable for businesses.
Norton Utilities Ultimate also does not have a macOS version, which is a downside. It is exclusively available to Windows users.
Read More!