Splatoon 3 is a shooter and the third installment in the Splatoon series. And it is the threequel to one of the finest multiplayer games on the Switch. Splatoon 3 is rapidly approaching its release date. It is a distinctive team-based shooter whose goal is to cover the playing area in your team's ink rather than beat your opponents. The team whose goop covers the largest surface area wins.
An Inkling, a hybrid of a squid and a child with the ability to morph instantly, is controlled by the player. Players may flood the area with various paint-based weaponry and assaults while swimming through their ink at tremendous speeds using their squid skills.
Splatoon 3 appears to be the series' most ambitious installment yet. It promises to deliver gamers a tonne of new weapons, foes, maneuvers, and customizations, as well as a new single-player story when it launches in September. The Splatlands, a brand-new game area unlike any other scenery we've seen in the past, is one that we're eager to explore.
Release Date & Platforms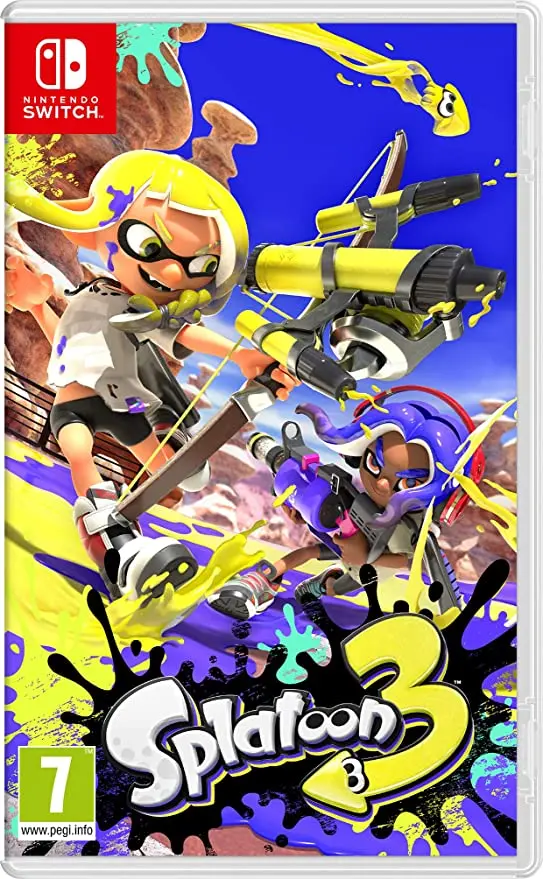 The Switch will receive Splatoon 3 on September 9, 2022. For North American viewers, this technically qualifies as a summer release because fall doesn't officially start until a few weeks later. Splatoon 3 is a Nintendo exclusive, much like its predecessors. Thus, it can only be used on products in the Nintendo Switch family, including the Switch, Switch Lite, and Switch OLED.
Gameplay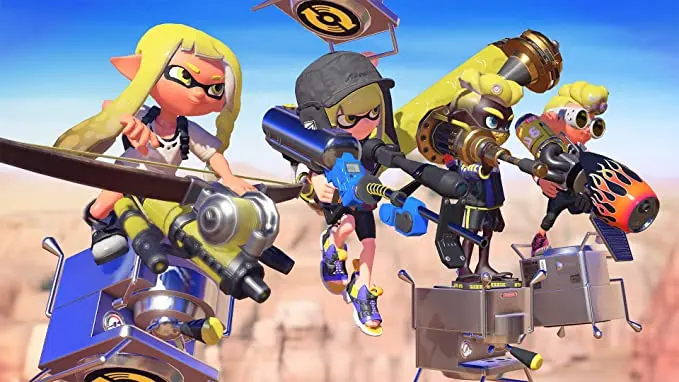 The Splatlands, a desert region where Splatoon 3 is set, is a barren wasteland. Splatsville, a new hub city in the middle of the desert, will serve as the players' meeting place in between games. The multiplayer battles between Inklings and Octolings—cute humanoids with the capacity to change into squids or octopi to swim through colorful ink—are the central theme of the Splatoon video game series. But from the start of Splatoon 3, you may decide whether you want to be an Octoling or an Inkling. Of course, customization extends to win emotes and splash tags as well as a variety of clothing.
Nintendo also hinted that new weapons and maneuvers would be included, including a new bow and auto bombs in the form of a crab. It also has the Trizooka, an ink-firing bazooka, and the crab-walking, four-legged Crab Tank. Additionally, new special weapons will be available. The Reefslider and the Wave Breaker are two examples of them. A few more recognizable special weapons from earlier Splatoon games will also debut. Players will no longer spawn at predetermined positions but rather throw themselves onto the map from the air.
A comprehensive narrative mode will be included in Splatoon 3 to familiarise players with the controls and battles after the single-player and cooperative modes of Splatoon 2 received positive reviews. Salmon Run Next Wave will also be a fully featured unified experience. There will be several new maps to play on, including the Museum d'Alfonsino, the desert-themed Scorch Gorge, and the Eeltail Alley stage, which appears in an urban neighborhood.
Story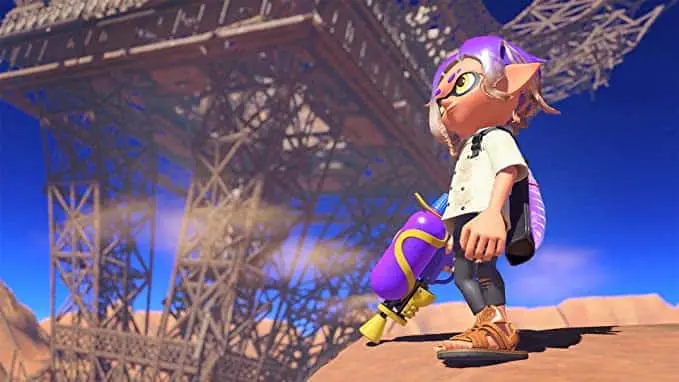 Splatsville is a brand-new region that will be included in Splatoon 3. It is a dry, arid desert setting with a cartoonish Mad Max flavor. The Splatlands, a larger area of this metropolis, is very different from Inkopolis, the primary location of the previous two games in the series.
Splatoon 3 will feature a brand-new single-player story mode even though the Splatoon series is most known for its multiplayer action. This time around, the narrative mode seems to have a mystery element. Your Inkling teams up with Agent 3 in "Return of the Mammalians," where you'll learn about the "Fuzzy Ooze." And eventually, find out what exactly occurred to change squids into children and where all the humans went.
According to Nintendo, multiplayer Turf War bouts "will take place across a range of exotic settings." At the debut, there will be 12 stages to play; further stages are anticipated in updates released after launch. Eeltail Alley, Scorch Gorge, Mincemeat Metalworks, Undertow Spillway, and Hagglefish Market are a few of the Splatlands' brand-new stages. However, several Greater Inkopolis stages will be returning, such as Mahi-Mahi Resort, Hammerhead Bridge, and Museum d'Alfonsino.
Character Customization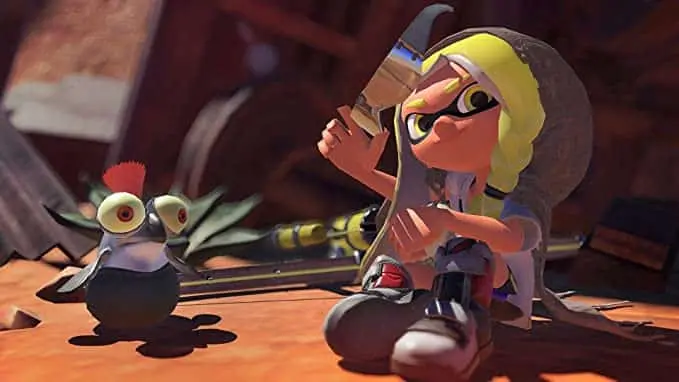 Character customization in Splatoon 3 appears to be more robust and diverse than ever before. The clip suggests that you can choose between playing an Inkling or an Octoling right away and that you will just need to select a physical body type rather than a gendered choice. Both species have adopted new hairdos, including braids and closer cuts. Additionally, you may choose a hairdo for your cute yet peculiar pet smallfry.
The local general shop, "Hotlantis," sells an in-game catalog that you may use to modify. One of these features lets you customize the Splashtags that show up as a conflict begins. You can customize your Splashtags with your choice's title, badge, and backdrop. You can even decide the emotion your character will use if you succeed.
Since expressing our styles is a significant element of the Splatoon experience, we'll be able to switch up our outfits by going to various clothing retailers in Splatville. Each piece of fashionable clothing—from stylish shoes to shirts and headgear—will have a unique ability to aid you in combat, and we can also change them out by going to a guy named Murch in Splatsville.
Battle Stages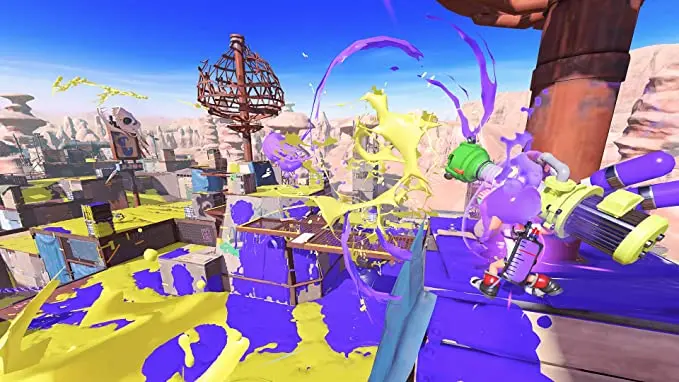 We also know that Splatoon 3 will feature a wide variety of fighting arenas, including Turf War battles that will take place throughout the Splatlands. We'll be fighting it out in areas like Eeltail Alley, Scorch Gorge, and Mincemeat Metalworks, all of which are unique to the new environment. Turf Wars also features new tactics this time around. Such as Squid Surge, which enables you to swim up walls in a single burst, and Squid Roll, which lets you leap out of ink as you spin. There are reportedly 12 stages at launch, with more to follow in upgrades the following release, according to a glance at some of the stages at August 2022 direct.
We may also test out Tableturf Battle, a brand-new competitive card game available in Splatoon 3. You may test out the new mode, which appears to be a card spin-off of Turf War, at the Tableturf Battle Dojo, which is rumored to be located in a vacant lot in Splatville. You may also build up strength and launch a unique retaliation strike on your opponent by inking out various forms using various cards. Additionally, there are over 150 cards available for collection in-game, so card collectors will have enough to pick from.
Weapons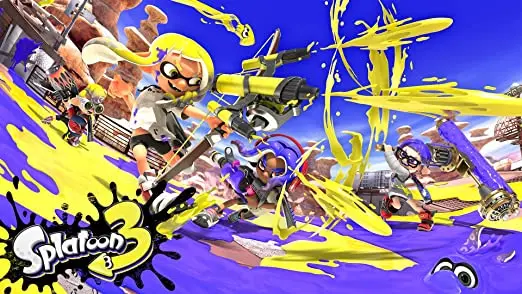 The Roller, Splattershot, Bucket weaponry, and the Stringer and Gatling Gun are among the new variations shown in the announcement trailer. There are a few new special weapons, though. Unique weaponry may change the course of a battle after your Special Gauge is full by inking turf.
The special weapons we have seen so far are listed below:
Crab Tank
Big Bubbler
Zipcaster
Tri-Stinger
Inc Vak
Trizooka
Killer Wail 5.1
Pre-Order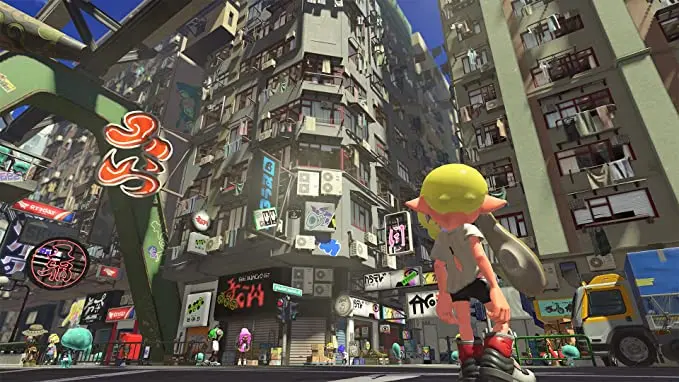 The Nintendo eShop, Best Buy, Amazon, GameStop, Target, and Walmart all have Splatoon 3 available for presale. Although no presale incentives have been disclosed, this may change closer to the game's release date.
Splatoon 3 costs $59.99 in the United States and £44.99 in the UK for pre-order. Additionally, you may pre-order it by clicking the button below:
Is Splatoon 3 Single Player?
This time, the single-player adventure will take place in Alterna. A new and unknown location rather than the Splatlands or Splatsville. You will replace the outgoing Agent 3 from Splatoon 1, who has retired, as the new Agent 3.
Fuzzy Ink has adverse effects on the environment. The player will become immobile and have brown fur grow all over their body if they come into touch with it. Funny enough, your Little Buddy doesn't seem to mind the new ink at all—he happily eats it! You'll need your Little Buddy's help to get out of some sticky circumstances.
How Many Players Can Play Splatoon 3?
Fast-paced team combat with up to eight players will be present in Splatoon 3 just like they were in the previous games in the series. A co-op mode called Salmon Run was first featured in Splatoon 2, and Salmon Run Next Wave will be an improved version of that mode in Splatoon 3.
Do I need Nintendo Switch Online to play Splatoon 3?
Like Splatoon 2, playing Splatoon 3 online requires a Nintendo Switch Online membership. Individual subscriptions cost $4 per month, $8 per three months, and $20 per year. While a family membership, which covers up to eight Nintendo Accounts on various platforms, costs $35 per year. Additionally, Nintendo introduced the "Expansion Pass" tier for Switch Online, which comes with extras like the Genesis and N64 classic libraries.
Conclusion
According to official announcements, the third installment in the Splatoon series, Splatoon 3, will be released on September 9, 2022. Inklings and Octolings, which are hybrids of children and cephalopods, are two of the playable characters in Splatoon 3. Many weapons that mimic everyday objects like buckets and paintbrushes are used to spread the ink. And there are many different weapon classes to master. Splatoon 3 Will be a Single & Multi-Player Game, unlike its previous versions where the only option was a multiplayer game. New Weapons and Maps are added, and previous minor bugs are fixed.
Read More