With the new Galaxy Watch 5 Pro, Samsung is adding a somewhat unique product that can withstand any fall and still function to the smartwatch market. It also doesn't have the slightly unattractive style as many robust conventional watches do, so it can easily be a super-smart dress watch.
If you wear a smartwatch but don't have an Apple Watch on your wrists, you probably use a Samsung wearable or have at least thought about getting one. That makes sense given that Samsung is one of the leaders in the wearables arms race and has been working closely with Google on software development to catch up to and possibly overtake Apple's positions.
At least on paper, Garmin watches will soon compete with the Samsung Galaxy Watch 5 Pro. The 5 Pro, the first Galaxy Watch of its sort, aims to rank among the top GPS watches with features designed for outdoor sports lovers.
Design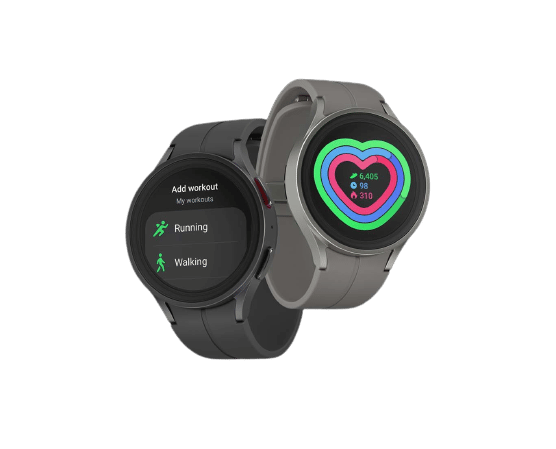 The Samsung Galaxy Watch 5 Pro features a reasonably different look for the company. Although it lacks the rotating bezel that the Galaxy Watch 4 Classic had last year, it continues to offer a more upscale alternative to the Galaxy Watch.
The Samsung Galaxy Watch 5 Pro is a gorgeous device. The screen is what you notice immediately; it is crystal clear, bright, and smooth to swipe across. The watch is safe from harm by a large 1.36″ display around a bezel on the titanium case. Although it takes up a lot of space on your wrist, it didn't feel uncomfortable. It is also twice as durable as the Samsung Galaxy Watch 4, thanks to the titanium and sapphire crystal glass shell, making it ready for any adventure.
There are two color options for the Galaxy Watch 5 Pro: Black Titanium and Gray Titanium. This watch also comes with a band that Samsung refers to as the D-Buckle Sport Band. One can customize the strap's appearance to fit the wrist exactly. Additionally, it works with interchangeable bands. Also, The watch has an IP68 grade and is water resistant up to 5ATM.
Battery Life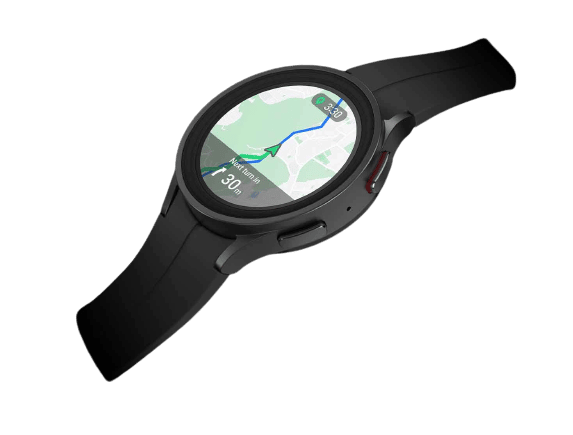 The Samsung Watch 5 Pro has a battery that is 60% larger than the Watch 4's, at 590mAh, as opposed to the Watch 5's maximum battery of 410mAh for the 44mm version. That translates to roughly 80 hours between charges for the watch, which is nearly twice as long as the Watch 5.
Samsung claims that the new watch charges 30% more quickly than the Galaxy Watch 4 generation, which is fantastic! According to anecdotal reports, charging a smartwatch for 8 minutes will give it a battery life of about 8 hours, making it possible to work effectively with even the busiest schedules and days.
Wear OS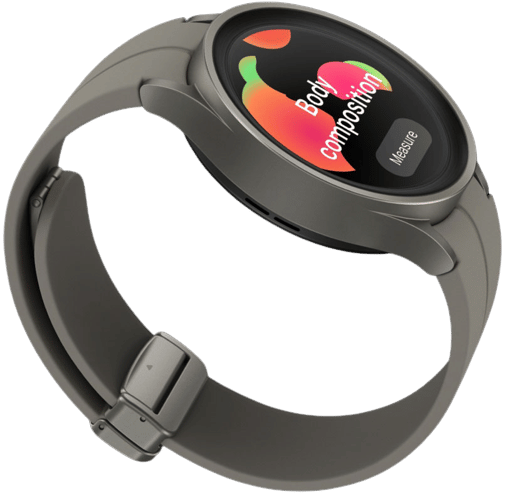 The main advantage is the potential of Wear OS 3 smartwatches to access Google services, like Gmail, Google Maps, and most recently, Google Assistant for Galaxy Watch devices. The finest Android smartwatches have traditionally been a bit of a mishmash. Still, efforts to unify the software in the same way smartphones have should result in a more excellent selection of smartwatches overall. The Galaxy Watch 5 Pro is the first Wear OS watch exclusively for outdoor activities.
The Galaxy Watch 5 Pro runs Wear OS powered by Samsung, just as the Galaxy Watch 5. Although the Google Pixel Watch will use the same essential wearable software as Google, Samsung has added many of its applications, watch faces, and menus to the experience. The additional skin should allow the wristwatch to easily pair and sync with other Samsung devices in the same user ecosystem.
Price and Availability
Like the other products in Samsung's lineup, the Galaxy Watch 5 Pro is now available for pre-order before the Watch officially launches on August 26.
The LTE 4G version will cost $499 in the US, while the Bluetooth version will cost $449. That's quite a jump for the improved design quality, more excellent battery, and improved GPS features compared to $279.99 for the Bluetooth version of the basic Watch 5 and $329.99 with LTE.
Software & Features
The Galaxy Watch 5 Pro has the same cutting-edge BioActive sensor as its predecessor, which combines several specialized health sensors to provide users with the most precise health data and wellness insights. The watch will now offer you practical advice on achieving your goals, reminding you to water after an intense cardio session, and more, in addition to taking a complete study of your body composition. Surprise! The watch also has a skin temperature sensor underneath.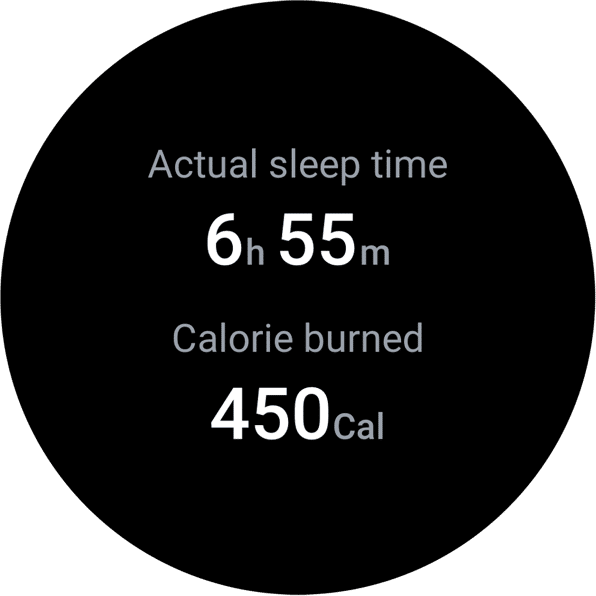 Additionally, Samsung has dramatically improved sleep tracking. Users are matched with a sort of sleep spirit animal in addition to redesigning the UI to make it more helpful to users and collecting more detailed sleep data.
The Galaxy Watch 5 Pro will notify you if it notices that you frequently experience sleep problems, such as sleep apnea, so that you may take the appropriate action. The updated and improved sleep tracking capabilities suggest a sleep coaching plan with individualized checkpoints, targets, and milestones.
The Samsung Watch 5 Pro, true to its tough character, has some improved activity features, the most notable of which is the unique route-based GPS guidance that employs moderate haptic feedback and voice-assisted messages to guide you through the great outdoors. Another helpful GPS feature exclusive to the Watch 5 Pro is Track Back, allowing you to return to the starting point by following the path you originally traveled.
Eight new watch faces are also there, including two with 88 selectable complexities. The watch faces range from eccentric and expressive to incredibly complex and informative. This makes the Samsung Watch 5 Pro a versatile smartwatch suitable for any circumstance!
When did the Galaxy Watch 5 Pro come out?
Although they are scheduled to be on sale on August 26th, smartwatches may already be preordered, starting at $279.99 and $449.99, respectively. Both models of the Galaxy Watch 5 are constructed using the Exynos W920 CPU, which was unveiled last year, and the Wear OS 3 platform created by Google and Samsung.
IP68 or 5ATM, which is superior?
5ATM water resistance will outperform IP68. Even while you might not be able to tell, in the instance of IP68, how much more than a meter the watch is resistant, it probably won't be much. And it most likely won't rise higher than 50 meters! Also, The watch has an IP68 grade and is water resistant up to 5ATM.
Conclusion
The Samsung Galaxy Watch 5 Pro distinguishes itself from the current crop of popular wearables because of its newly discovered predilection for tough adventures and potentially longer battery life.
The predicted Apple Watch Series 8, which is also anticipated to have a tough version and be able to resist more severe wear and tear, maybe its most formidable competition.
Garmin's semi-smart rugged watches from the Fenix series, which offer a wide variety of activity tracking, have sapphire screens, durable cases, battery life typically measured in weeks, and even solar charge for some models, are another group of potential rivals.
Read More: