The Samsung Galaxy Watch 4 & Galaxy Watch 4 Classic are two of the greatest smartwatches available right now. They're almost a year old now. However, a new model is on the horizon in the form of the rumored Samsung Galaxy Watch 5 – and we've already heard a lot about it. Are you curious about what Samsung is working on for its future wearable? This is your opportunity to catch up.
Pricing and availability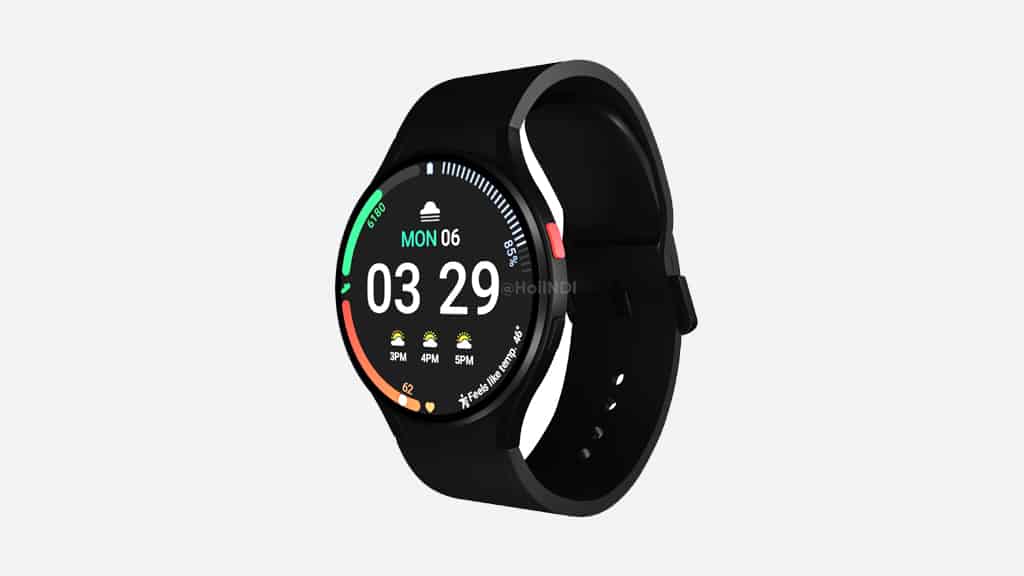 We have yet to learn how much the Galaxy Watch5 will cost. The current-generation Galaxy Watch 4 costs $250 for the 40-millimeter version and $330 for the 42-millimeter version with an LTE connection.
The Watch 3, which was introduced in 2020, started at $400. This went up to $480 for the bigger version with LTE. But it also includes the same rotating bezel found in the Watch4 Classic. This once again is not expected to be incorporated into the Watch 5. It seems to reason that the Watch 5 will cost similarly to the Watch 4, with the upgraded "pro" variant boasting a bigger battery costing somewhat more.
We also don't know when we can anticipate an official Watch5 announcement, but given the frequency of leaks and the Watch4 series' August 2021 debut, it's possible we'll see one this summer — and potentially again in August. With the Watch5 and also the long-rumored Pixel Watch, Apple Watch appears to have some serious competition.
Features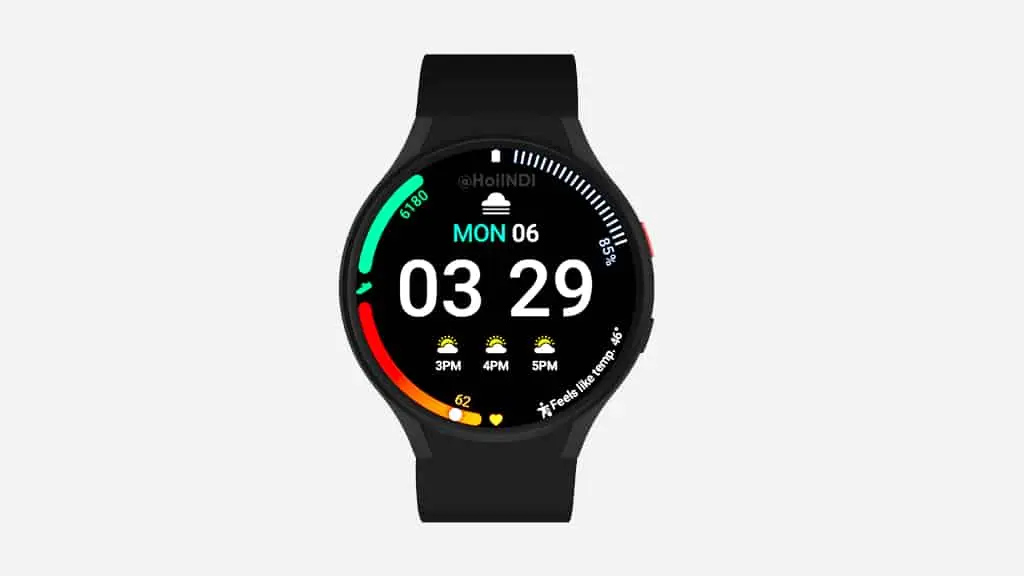 Rumors began to circulate around the conclusion of last winter. In March, we learned that the Watch5 may follow in the footsteps of the Fitbit Sense by including a skin temperature sensor – a feature that might enable it to track things like sleep & menstrual cycle data.
Ming-chi Kuo, a market analyst, has brought that detail into doubt. According to Kuo, due to software issues, Apple has abandoned plans to include comparable body temperature technology in its next seventh-generation Apple Watch. He speculates that Samsung is having similar challenges.
The problem appears to be in developing algorithms that correctly translate skin temperature to core temperature – Apple has failed to do so, and Kuo believes Samsung will as well. The Watch5 may still include skin temperature sensors, but we don't know what it will look like.
Early leaks of the forthcoming Watch5's hardware have been a mixed bag, with both encouraging and disturbing facts circulating. Let's start with the good. Battery life is expected to improve this year.
Battery Life of Samsung Galaxy Watch 5
According to a handful of April leaks, the 40-millimeter Watch5 will have a 276-milliamp hour battery, which is around 12% larger than the Watch4's 247-milliamp hour cell.
The 44-millimeter model is projected to receive a similar increase: from 361 milliamp hours in the Watch4 to 397 milliamp hours in the Watch5.
In the Watch4 series, Samsung claimed 48 hours of battery life between charges, but that proved to be an optimistic estimate — notably in the smaller model, which averaged just over 24 hours per charge with the always-on display activated. If the alleged battery size upgrades result in equal advances in battery life, the Watch5 should last a few more hours on a charge.
Codename
The Watch5 is reportedly being worked on under the codename Heart. There are three models: Heart-S, Heart-L, and Heart-Pro. SamMobile reported the third model and claims it would be marketed as the Galaxy Watch5 Pro. Albeit that name isn't official. The only concrete information we have about this rumored higher-end model is that it will feature a battery that is 572 milliamp hours in size — roughly 60% bigger than the largest battery available in any Watch4 model.
Design
Given that the larger Watch4 models are already rather large — the Watch4 has a 44-millimeter case, while the Classic has a 46-millimeter casing — Samsung has its work cut out for it in fitting such a hefty battery into a watch that isn't the size of a dinner plate. The Galaxy S22 Ultra and Tab S8 Ultra from Samsung are unusually enormous for their respective form factors, so the upcoming Watch model might be similarly massive.
Now for the bad news: the same rumor that reveals an entirely new Watch 5 model also claims that Samsung will not release a Watch 5 Classic this year. This likely means that the clicky rotating bezel that loyal Samsung wearable lovers like is no longer available. We already anticipate Samsung to sell three Watch5 variants, so this makes sense; "Samsung Galaxy Watch 5 Ultra Classic" is both a mouthful and a marketing headache. Still, it's sad users going to lose that bezel. The non-Classic Watch4 has a touch-sensitive bezel and comparable capabilities, but it's not the same.
According to Ice Universe, the new, higher-end Watch5 may distinguish itself from the lower-end models not only with a huge battery but also with some extremely expensive materials: a titanium casing and sapphire glass over its display. Samsung has previously utilized titanium in its smartwatches. However, the Galaxy Watch5 Pro would be the first time the firm used sapphire in a watch.
What Can We Expect From Samsung Galaxy Watch 5?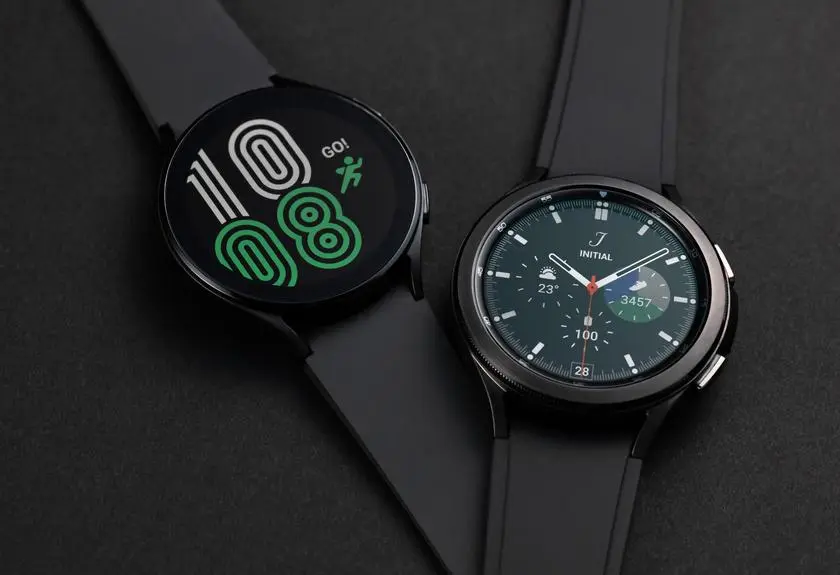 The features of the new Galaxy Watch will determine if it is the greatest smartwatch of the year. Here is a handful you can expect to see come true.
Longer Battery Life
It would be fantastic if the new Galaxy Watch included a longer battery life. With the always-on display and regular activity monitoring, the Galaxy Watch 4 lasts a little over a day. Competitors such as the Fitbit Sense and Garmin Venu 2 Plus have a battery life of 6 & 9 days.
FDA approval for blood pressure monitoring
You can also expect to see FDA approval for a function already available in the Galaxy Watch series. There was also blood pressure monitoring in the previous two editions of its wristwatch. However, consumers in the United States weren't able to access health functions.
Recovery tools
A recent software update for the Samsung Galaxy Watch 4 includes sleep coaching functions to assist users to improve their sleep quality over time. Users would like to see Samsung go a step further and include specialized recuperation functions that promote rest days, similar to the Oura Ring Generation 3. The Galaxy Watch 5 may potentially have a function similar to Fitbit's Daily Readiness Score.
Fun color options
Taking a hint from the Apple Watch Series 7 hues, the Galaxy Watch 5 should go beyond the standard metallics. Yes, many people may choose a neutral-color smartwatch that they wear with a range of clothes. A red, blue, or green, on the other hand, might make the Galaxy Watch 5's design a little more interesting.
Conclusion
So, who should we believe in this case? At this point, there's no reason to believe one over the other. However, Kuo's explanation is that "algorithm restrictions" may prohibit the technology from being included in the new model. Given that he has made the same assertion regarding the Apple Watch 8, which is also going to include a temperature sensor, he must know something about the issue.
The titanium and sapphire glass architecture of the anticipated Samsung Galaxy Watch 5 Pro has earned it the 'pro' name. These indicate a watch that is resistant to bumps, knocks, and scratches while yet having a luxury appearance, but the real concern is what this will mean for cost. The inclusion of premium materials might result in a significant price increase, especially given that premium materials used in the Apple Watch line have raised the price much over the base model.
Read More: