Building on the foundation laid down by Android 12, many consider this Beta to be the most significant Android OS upgrade since 2014. The following Android 13 Beta 4 release refines the feature set and subtle changes in the user experience. Under the hood, however, it features several significant behavioral and platform changes and several new platform APIs that developers should be aware of. Android 13 expands on the upgrades and features made in Android 12L, the feature drop for significant screen devices.
When will Android 13 be released?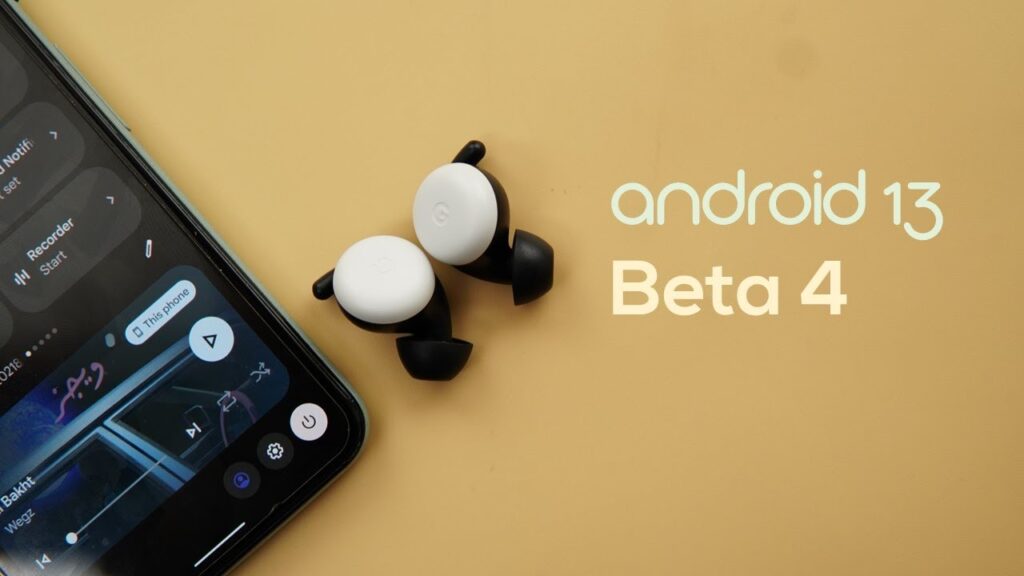 According to Google's plans, Android 13 will be launched in the third quarter of 2022. They anticipate that the source code will be available to AOSP in early August. During the development of Android 13, there were two developer previews and four betas. With the third beta release in June 2022, Android 13 achieved Platform Stability. Android 13's SDK and NDK APIs and app-facing system behaviors were completed after Platform Stability was achieved. Since the Android 12L release had framework API level 32, Android 13 will include framework API level 33.
The Developer Previews were exclusively available to developers and could only be installed manually. However, with the debut of the Android 13 beta program. Pixel owners can join in the program to have the update pushed to their smartphones over the air. Pixel devices suitable for Android 13 Beta installation include the Pixel 4, Pixel 4 XL, Pixel 4a, Pixel 4a (5G), Pixel 5, Pixel 5a with 5G, Pixel 6, and Pixel 6 Pro.
Multiple OEMs announced their own Android 13 Developer Preview/Beta programs for a limited few devices at Google I/O 2022. These OEMs include ASUS, Lenovo, Nokia (HMD Global), OnePlus, OPPO, Realme, Sharp, Tecno, Vivo, Xiaomi, and ZTE. They cover devices such as the ASUS ZenFone 8, Lenovo Tab P12 Pro, Nokia X20, OnePlus 10 Pro, OPPO Find X5 Pro, OPPO Find N, Realme GT 2 Pro, Sharp AQUOS sense6, Tecno CAMON 19 Pro, and Vivo X80 Pro.
What's new in Android 13 Beta 4?
According to Google's announcement post, the 4th beta is a release candidate build. So users are encouraged to extensively test and report defects before the stable release in August. Meanwhile, developers are urged to do final compatibility testing and provide compatibility updates.
What comes with beta 4: Android 13 Beta 4
The issue about Android beta four releases is that they hardly, if ever, include new functionality. This is by design, as the four betas is often the final release before the final version is released. Typically, new features are frozen in the third beta. As a result, the 4th beta is often limited to problem fixes.
The following issues have been rectified, according to the official release notes for Android 13 beta 4:
Bluetooth devices which have been paired were rapidly connecting and disconnecting.
On Pixel 6 and Pixel 6 Pro devices, the Google Camera app periodically crashed.
The system improperly reports the incorrect Android version on a device.
The Now Playing page is stuck downloading the music database.
The fingerprint reader was unable to authenticate a user due to bright sunlight.
When connecting to a Wi-Fi network, there are random crashes.
Issues with programmes that use OpenSSL versions 1.1.1b-1.1.1h
The Messages app's photo picker didn't provide a list of recent photographs.
Problems with the Android Auto lock screen
Android TV has many difficulties.
What are the features of Android 13?
Other significant customer-focused improvements in Android 13 include styled icons for third-party apps, a new system photo picker, app runtime alerts, and DNS over HTTPS compatibility, among others.
Is it safe to install the Android 13 beta?
The beta versions are typically safe for all users to install. But there are a few things to keep in mind before doing so. Although beta releases are more stable than Developer Previews, they are still very much test versions of Android.
What is beta 4?
Beta-4 is a nonverbal test that assesses adult cognitive ability. The exam has a wide range of occupational and educational applications and is ideal for use with various adult groups with varying language abilities and intellect.
What is new in beta 4?
Beta 4 adds additional Tracking Notifications options to the Find My app's Me page. Also, when connecting a new AirTag, iOS advises users not to use it for nefarious purposes, such as tracking others.
Conclusion
Google's Android 13 beta program is on a roll. Following the release of Beta 3 last month and various mid-cycle fixes to address some unexpected flaws, the business has returned with Beta 4. This update is a release candidate version, reflecting the final wave of testing before a stable rollout later this summer as the final release on Google's Android 13 timetable.
Read more: