While the Oculus Quest 2 is home to several of the best VR games, its limited selection of titles just scratches the surface of what players can accomplish in VR. You'll learn how to sideload apps onto the Oculus Quest 2 if you want to explore some of the zanier and more innovative fan-made and independent projects available.
While the Oculus shop has a large selection of applications and games, it does have certain limitations, such as high prices and limited access to all programs. Fortunately, there is a simple way to sideload all stuff on your Oculus Quest 2 without getting busted. How do you go about doing that? We're pleased you inquired since this detailed guide will give you all you need to know. So keep your Oculus Quest 2 nearby and understand how to sideload stuff.
How Can One Sideload Content on the Quest 2?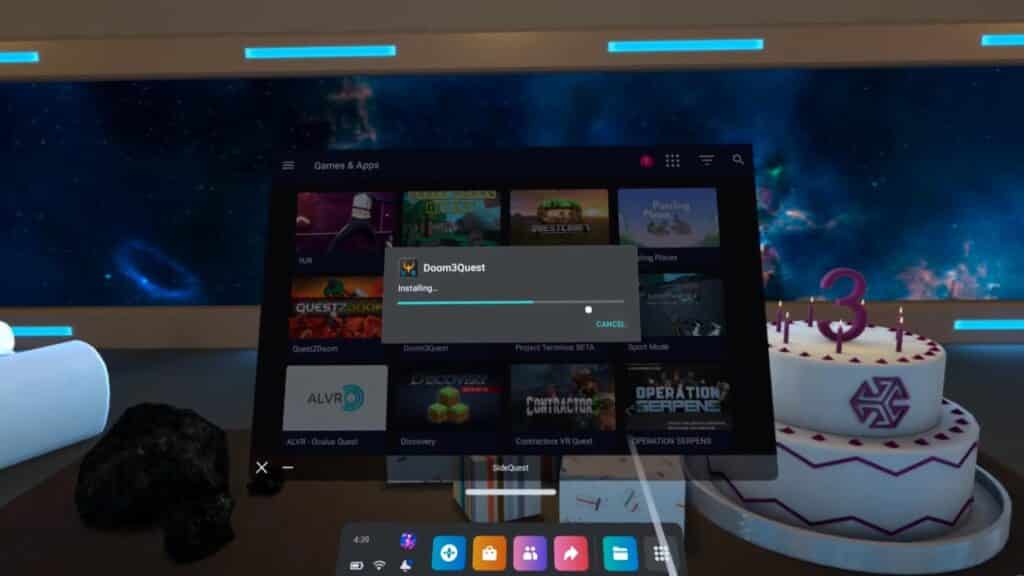 Because the design of the Oculus Quest 2 is similar to that of an Android smartphone, anybody can easily install ADB on their platform and then sideload content using commands. However, most people are unfamiliar with ADB, and it's not worth the trouble in this instance.
SideQuest, a third-party program, will be used. SideQuest is software that allows Quest 2 players to sideload any form of material onto their devices in a straightforward manner. The app even has its marketplace where you can check out applications and games that aren't accessible on the Oculus Store. As previously stated, SideQuest is legal, and you may sideload material on your Quest 2 without fear.
All it takes is a one-time configuration, which we shall accomplish. While SideQuest now has an App on android, we will continue to use the PC version to ensure that all users may simply sideload content.
1. Install SideQuest App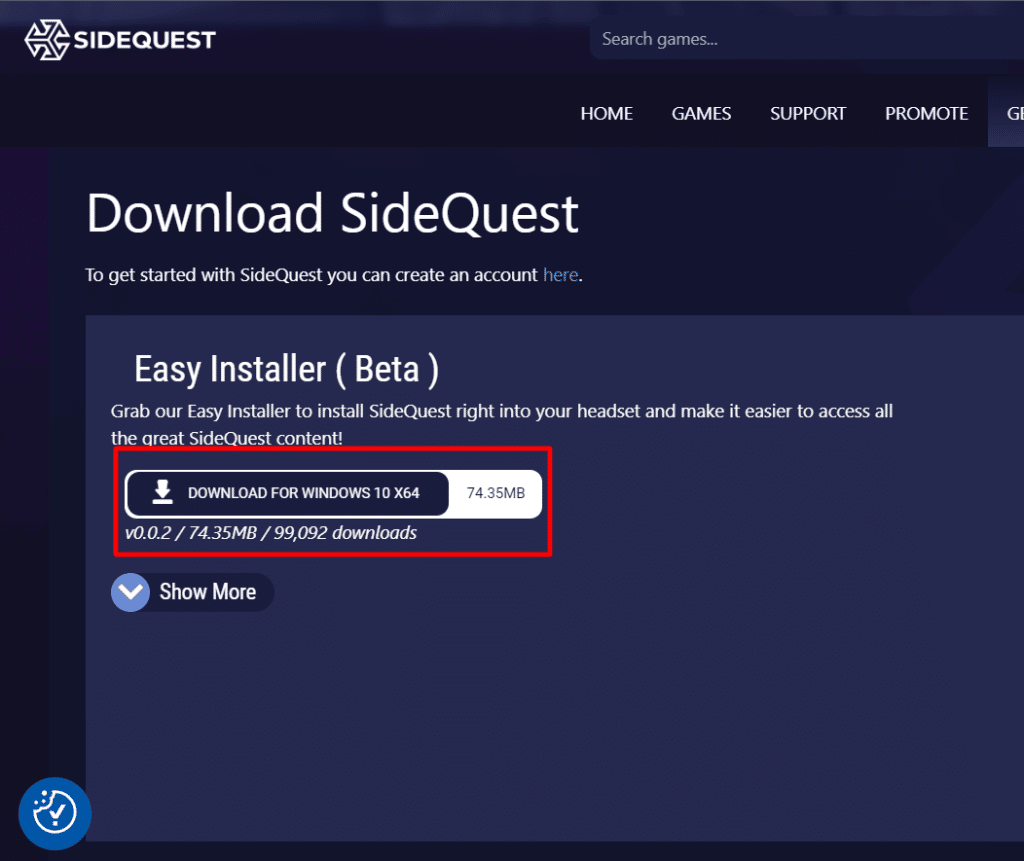 Sidequest may be downloaded for free from the official website. There are two alternatives here. However, select the "Easy Installer (Beta)" option at the top of the page. This program version downloads straight onto your Quest 2 and provides you with an in-VR store similar to the official Quest store.
2. Register as a Developer on the Oculus Quest website.
This will grant your Quest 2 the necessary rights to install non-official games like those found on Sidequest. As part of the procedure, you'll be required to accept a developer agreement containing terms and conditions that you should read beforehand, and you may be required to authenticate your account with a mobile number or bank card.
However, there are no fees involved. It's a free and simple sign-up process. Your bank card information is just used to establish whether you're a natural person. You'll also have to come up with an organization name to start an organization in the Quest ecosystem and finalize your developer application.
3. Enable Developer Mode

In the Oculus android application, enable developer mode. You may accomplish this by connecting your Quest 2 headset through Bluetooth and looking for Developer Mode in the Headset Settings settings. Tap this and, in the submenu, enable Developer Mode.
Launch The Installer & Sideload Oculus Quest 2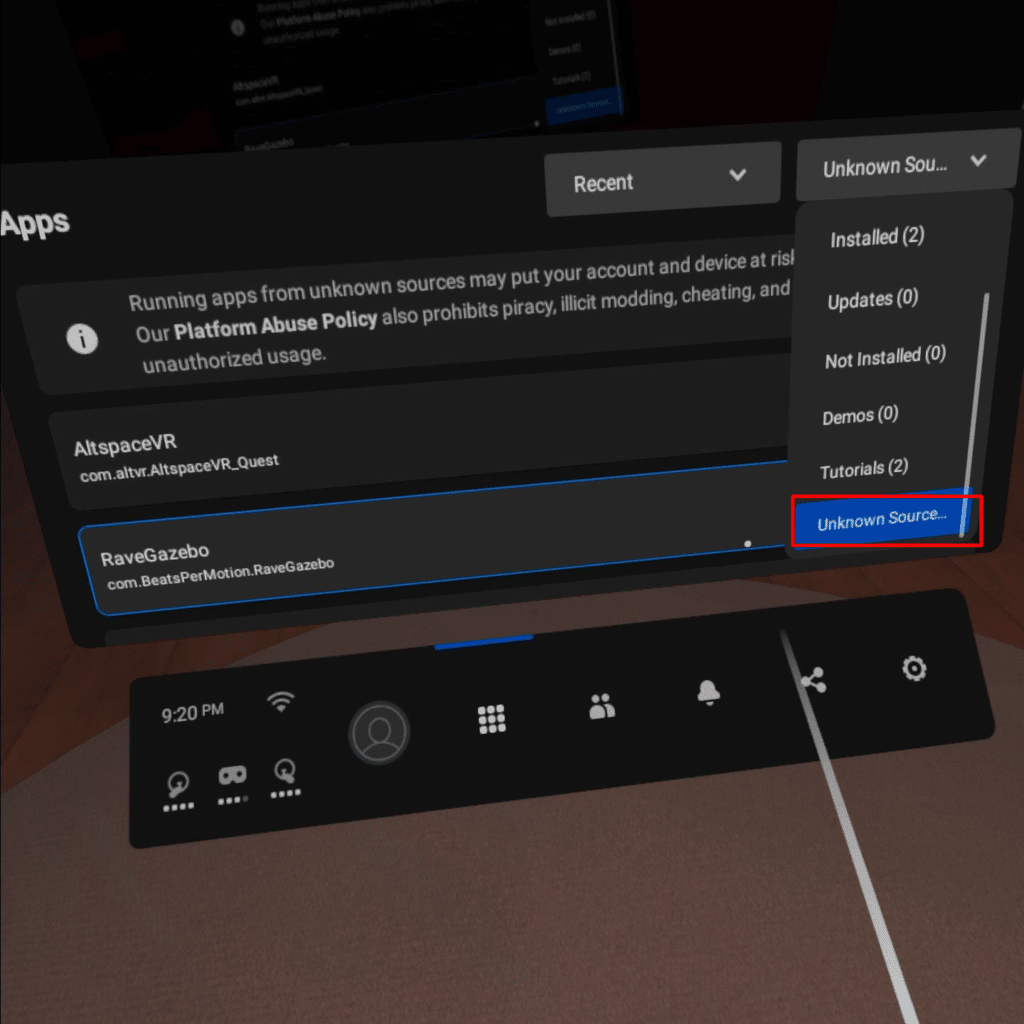 When you're ready, launch the Sidequest simple installation. You should also link your Quest 2 to your PC at this stage. When connected, the red dot with "No Headset Detected" becomes green and shows "Quest Detected."
If this does not occur, or if you receive another warning notice, we recommend clicking the Open Setup Instruction button to double-check that you have completed all necessary steps to begin sideloading. If everything is in order, you may press the new "Install Sidequest in your headset" option on the Sidequest home screen.
After installation, put on your Quest 2 and enter VR to sign into Sidequest. Go to your Library and, in the upper right corner, tap the "All" button, then choose "Unknown Sources" from the display dropdown menu. Sidequest should now be shown at the top of this menu. When you open it, you'll be prompted to go to an internet browser and sign in using a code from a link.
Is Sideloading on the Oculus Quest 2 Legal?
Let's get the giant virtual elephant out of the way before we start sideloading anything. After reading the post, we realize you're worried about being barred from using your Quest 2. Don't worry; sideloading legal stuff on your headset is entirely legal, and Facebook permits it.
Sideloading illicit material into your Oculus Quest 2 is not permitted. This includes modifications, cracked games and programs, and so forth. This may result in suspending your Facebook and/or Oculus accounts.
Is there anything else like SideQuest?
SideQuest for Oculus Rift has two alternatives: online / web-based, Steam, Windows, and HTC Vive. Free SteamVR is the best alternative.
Conclusion
There are a few advantages to sideloading software with Sidequest. It provides you with many new games on your Meta Quest 2. Furthermore, even if you haven't checked out all of the most extraordinary Quest 2 games officially available on the market, you may not have the funds to do so. Sidequest features many excellent free games to try out that are considerably more cost-effective.
Furthermore, Sidequest provides several options for customizing your headset's settings. These can have an effect on battery life & performance, but you can also change the aesthetics and refresh rate of your Quest 2 games if you like.
Read More: