Even though iOS 16 has only been accessible to developers, you might be enticed to download it to your iPhone 8 or later since the public beta is out to enjoy the redesigned lock screen and other features.
Ever since WWDC's keynote in June, only a beta version of iOS 16 had been made available to developers. This version ensures their apps run smoothly on the most recent update while utilizing its new capabilities.
However, remember that there will likely be many issues, even though it may not be the whole feature set when it launches later this year. If not, you might want to wait until the final release, which Apple claims is planned for the year's end.
However, if you can't wait, follow these instructions to install iOS 16's public beta on your iPhone.
How to download the public beta for iOS 16?
Before continuing, you should backup your iPhone if you have a compatible phone. If anything doesn't work out as intended, you may always return to an earlier version of your iPhone by having an archived backup.
Whether you want to back up your iPhone to iCloud or a computer, we have steps for you. The latter is what we'd advise doing before downloading a beta version.
You can start after backing up your iPhone.
Joining your Apple Beta Software Program will be the first step.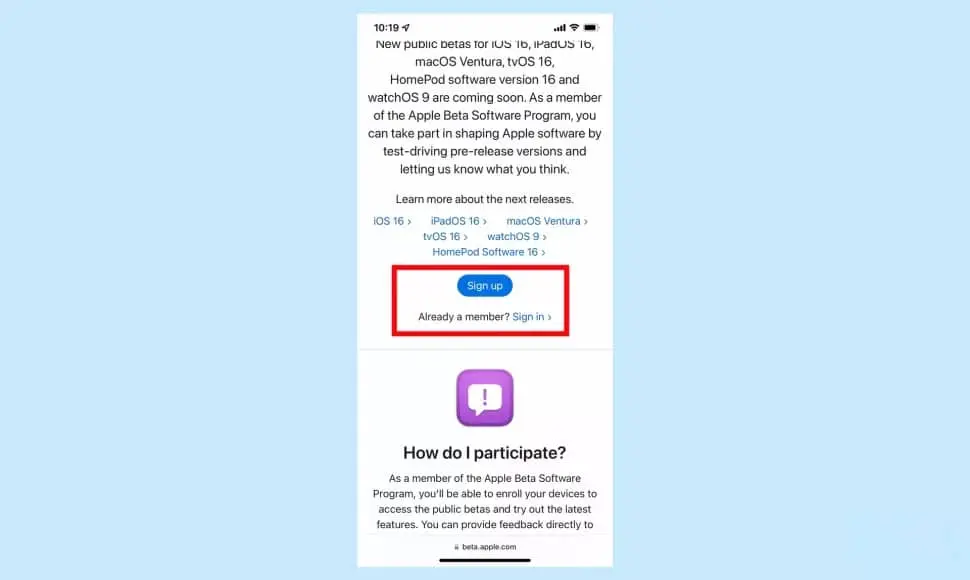 1. Go into the Beta Software Program page on your iOS device and sign up or log in. (If you're registering for the Beta Software Program, all you need is your Apple ID to complete the device registration steps.)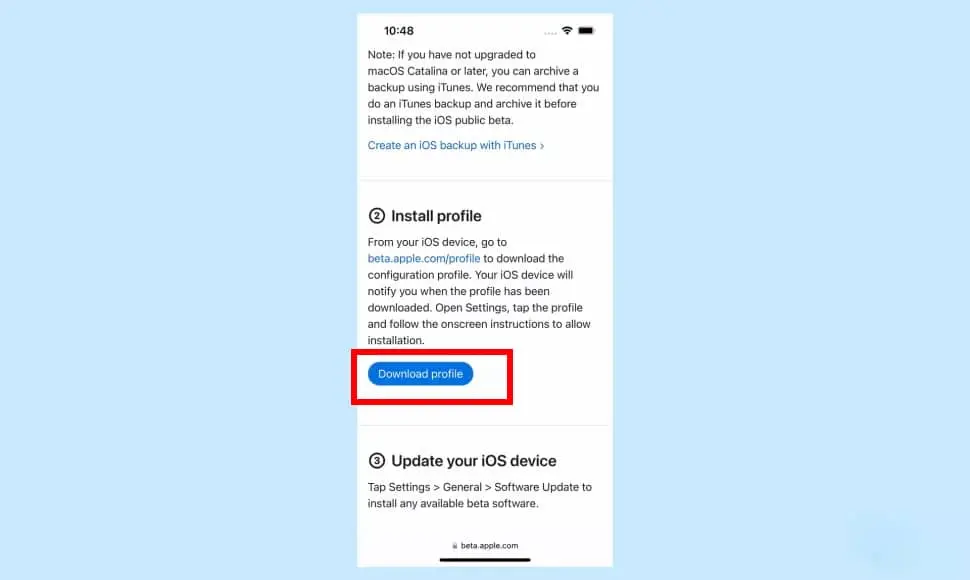 2. Upon logging in, navigate to the iOS 16 area & scroll down till you see Download Profile; then, tap that icon. When prompted, verify that you want to install a configuration file on your phone.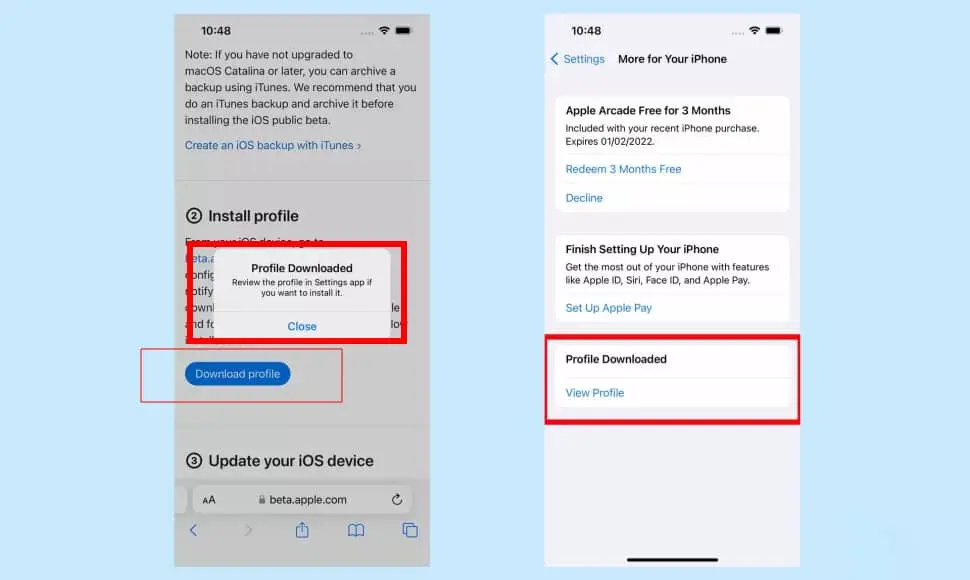 3. You'll be asked to go to Settings when the Profile is downloaded. The Profile will mention in a notification at the top of the Settings app. Click on View Profile.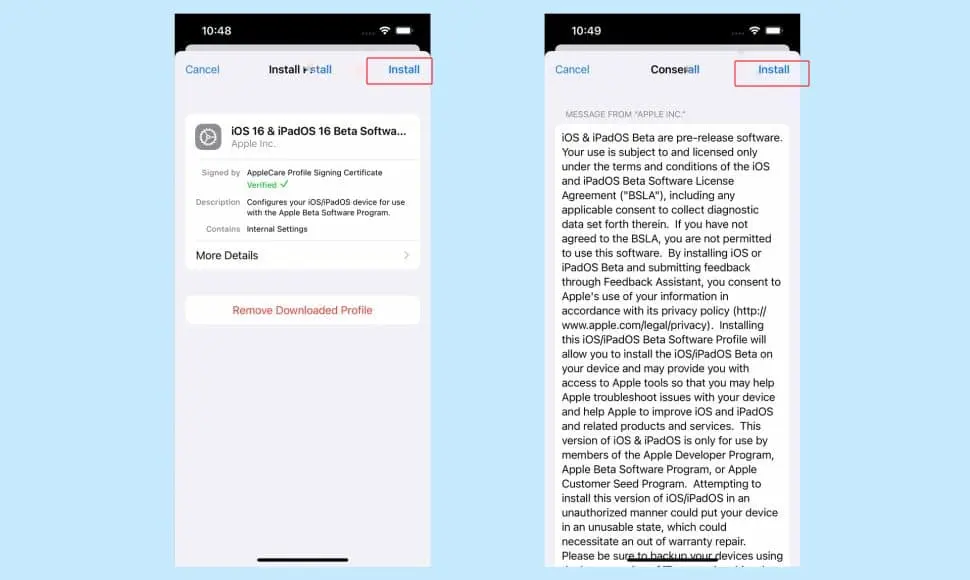 4. To start the installation process, tap Install in the top right corner of the following page. After entering your passcode to confirm, you'll see some legalese referring to the unstable nature of beta software, and you'll need to tap Install once more.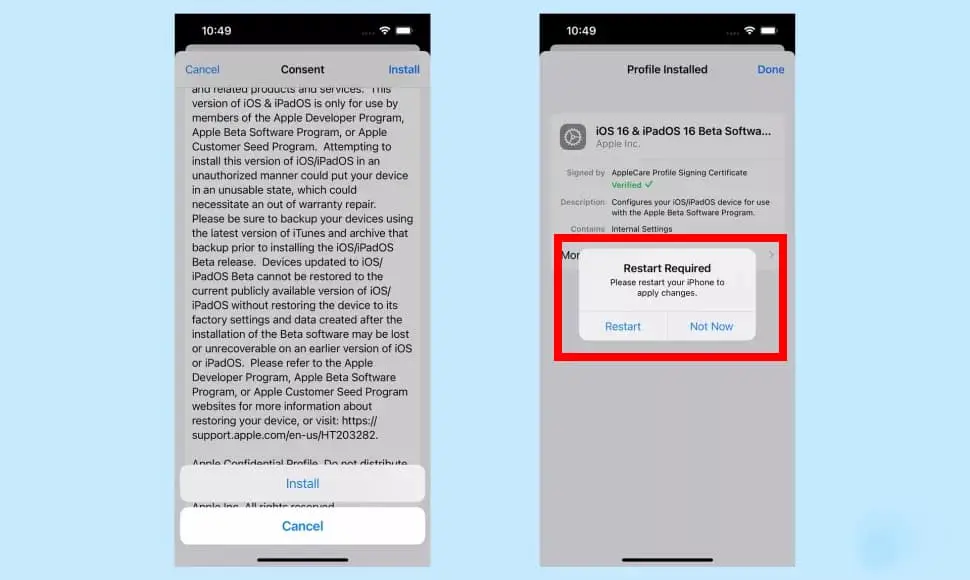 5. Apple wants users to be sure they want it beta on their phone. So you'll ask to install the software again. After that, you'll be asked to restart your iPhone so the Profile can install. Because this process can take some time, connect your iPhone to a power source.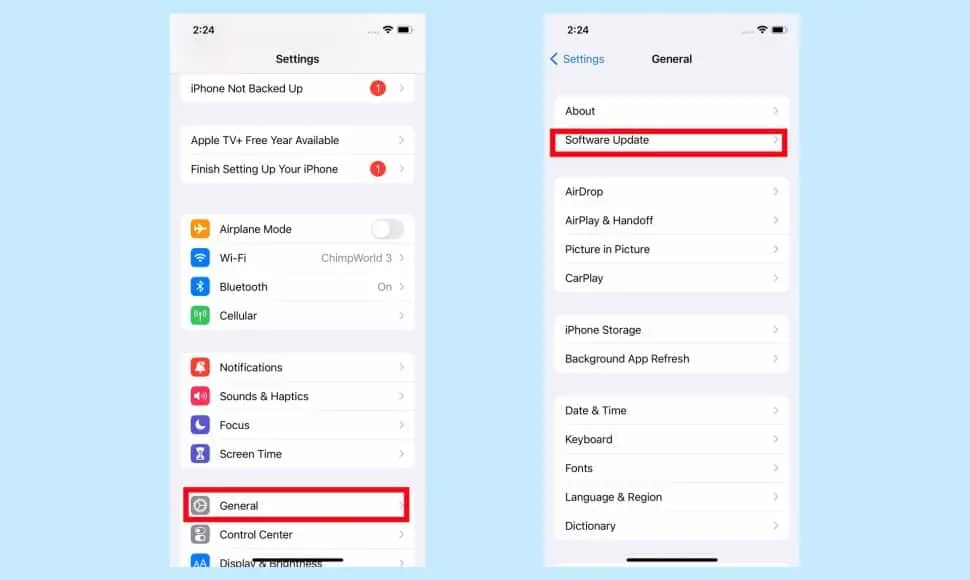 6. Enter the Settings app after your iPhone has restarted, choose General, then Software Update.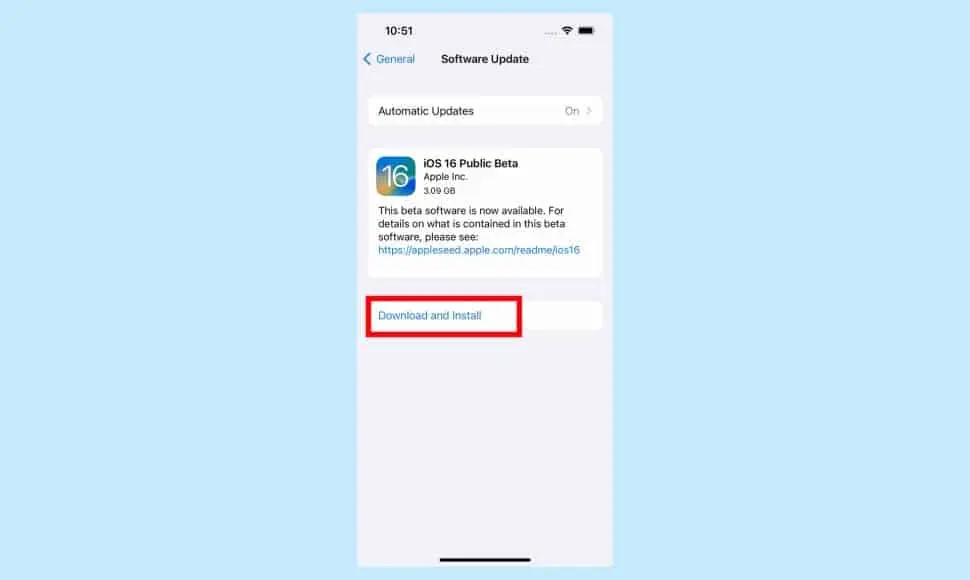 7. There will be an iOS 16 beta ready for you. When prompted, tap Download and Install, then input your passcode. To confirm, you must tap Install once more.
iOS 16 will then start installing. Your phone will restart with the iOS 16 public beta installed.
After you install the first beta, the process becomes a lot easier. Future upgrades will be accessible via the Settings app's Software Update section. If you're already using your iPhone's iOS 16 beta version, go there to obtain any new updates.
How to install the iOS 16 public betas on your iPhone?
You must enroll in the Apple Beta Software Program to download & install its public beta of iOS 16.
Click "Sign up" on the Apple Beta Software Program website(, then "Sign in" by entering your Apple ID.
The next step is to enroll your iPhone. A page for registering your devices ought to appear. 'Enroll your iPhone' will be near the bottom of the page. A request to download an "iOS 16 Public Beta" Profile will create.
Once the file is downloaded and installed, you should restart your iPhone after selecting it.
Access Software Update by going to Settings > General. There needs to be an automatic appearance of the iOS 16 public beta. When it appears, select Install and the download will begin.
You'll get iOS 16 on your iPhone after a few restarts and a short while. However, because this is an early edition, there may occasionally be slowdowns and crashes.
Supportable Gadget iOS 16 public beta
There aren't as many phones that can run iOS 16 as for iOS 15. iOS 16 requires an iPhone 8 or later. After supporting iOS 15, the original iPhone SE, iPhone 6s and 6s Plus, iPhone 7 & 7 Plus are all no longer available. Additionally, iOS 16 won't work on the 7th generation iPod touch.
What to anticipate
The Worldwide Developer Conference in June featured an iOS 16 public beta peek from Apple. The ability to modify text messages in the Messages app and new mobile payment tools in Wallet are three of the release's standout features. The lock screen has changed to allow for customization. New features added to the Maps, Photos, Notes, and Safari apps. Our hands-on evaluation of the iOS 16 public beta includes our initial thoughts.
While evaluating the new lock screen, Maps upgrades, Siri adjustments, and more, we also looked at some of the less-publicized hidden iOS 16 changes.
Conclusion
Everyone with a compatible iPhone may now download and test out the iOS 16 public betas on their device. It is cost-free and installs fairly quickly. The wait is gone if you're eager to try out any of iOS 16's new features, like Lockdown Mode and customizable lock screens.
In June, Apple launched the iOS 16 developer beta in conjunction with their developer conference. But only a small number of users have access to download and install the program. Unless you're a developer checking out software, developer betas are not suggested for everyday usage. Because they can be highly problematic and make your phone harder to maintain. An Apple Developer Program membership costs $100 per year.
Apple's public beta of iOS 16 is now available and ought to be a little more stable. How? To download iOS 16 beta on your device, you must join up for such an Apple Beta Software program, enroll your device, and install a configuration profile.
Read more: