To make phones as attractive as possible, they are frequently constructed with shining glass backs, smooth metal frames, and other sleek features. That's wonderful if you value aesthetics above functionality, but what if you want a smartphone that you don't have to constantly monitor? These aren't the phones we'd recommend if you're looking for the greatest Android phone in general. But if you're subject to accidents prone, these gadgets are ideal. The greatest rugged Android phones we could discover are listed below! The best-rugged smartphones on the market are built to be last, with large batteries and a slew of features tailored to outdoor use. We've put all of the top handsets meant for heavy use through their paces and selected the best of them.
The following rugged smartphones are dust and water-resistant. And some are completely waterproof, with robust casings or shells that can withstand being dropped on hard surfaces. Some of these devices will survive any impact, bump, or drop without a scratch, making them suitable for usage in hazardous areas or when outdoors.
Nokia XR20 rugged phone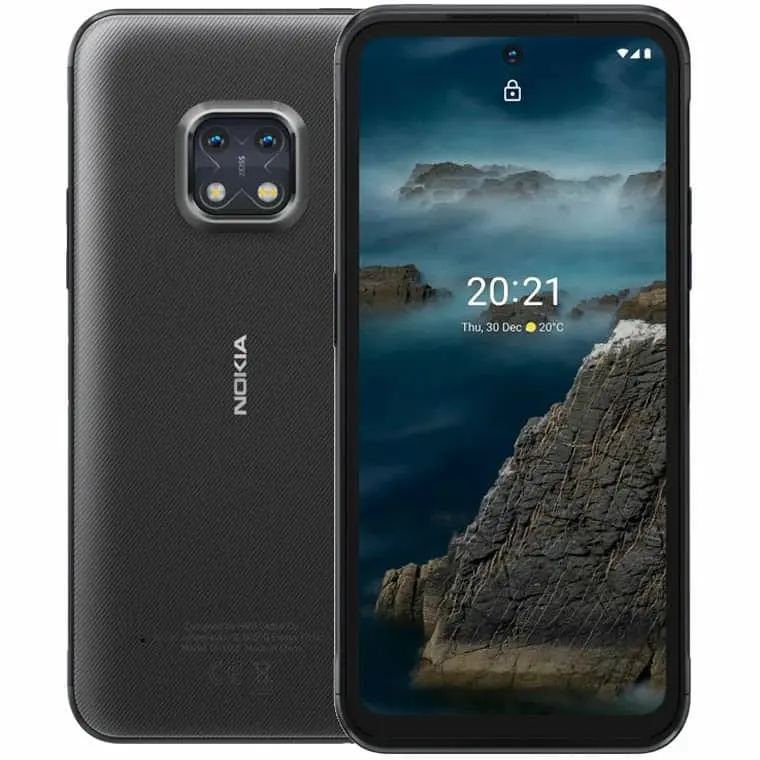 The Nokia XR20 is the first rugged smartphone to be released under the Nokia brand, which is currently owned by HMD Global. The Nokia XR20 is designed to integrate with its compact profile and elegant style, unlike other rugged smartphones that stick out owing to their designs.
The XR20 is the first rugged smartphone to incorporate Corning Gorilla Glass Victus and is IP68 certified and MIL-STD-810 approved. A red emergency button and a dedicated, non-customizable Google Assistant button are also included on the device.
But it's the fact that HMD Global has promised four years of security upgrades and three years of OS updates that really sets the XR20 apart from the competition. In addition, the business is providing a free one-year screen replacement.
Blackview BV9800 Pro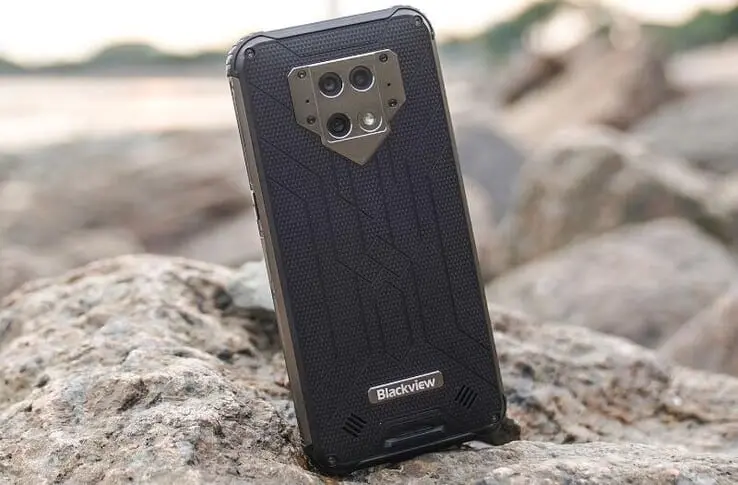 The BV9800 Pro is a more powerful version of the BV9800, designed to handle hard circumstances and rough handling. It meets the military standard for dust proofing, waterproofing, and shockproofing [MIL-STD-810G], making it a good choice for construction workers. You daredevils who like to climb mountains and travel the world will benefit from the BV9800 Pro's resistance to dampness, sun radiation, and temperature extremes.
Blackview's BV9800 Pro has FLIR Lepton thermal imaging, which locates heat sources and transfers them into thermal images. The built-in FLIR Lepton thermal imaging in the Sony dual rear camera 48MP + 5MP locates heat sources and converts them into a thermal image that you can view and quantify.
The BV9800 device is powered by a 6580mAh battery. It is significantly larger than the average smartphone and can last up to two days on a full charge. When it comes to the internals, it has an Helio P70 Octa-core processor and 6GB of RAM. This makes this rugged smartphone quick and capable of multitasking. There's also 128GB of internal storage, which should plenty for most users, as many struggles to fill even 64GB.
Overall, the Blackview BV9800 Pro is a rugged smartphone with outstanding durability as well as incredibly impressive internals that allow for a fast experience capable of extended multitasking. The Blackview BV9800 Pro is a rugged smartphone with outstanding durability and incredibly impressive internals.
Ulefone Armor X7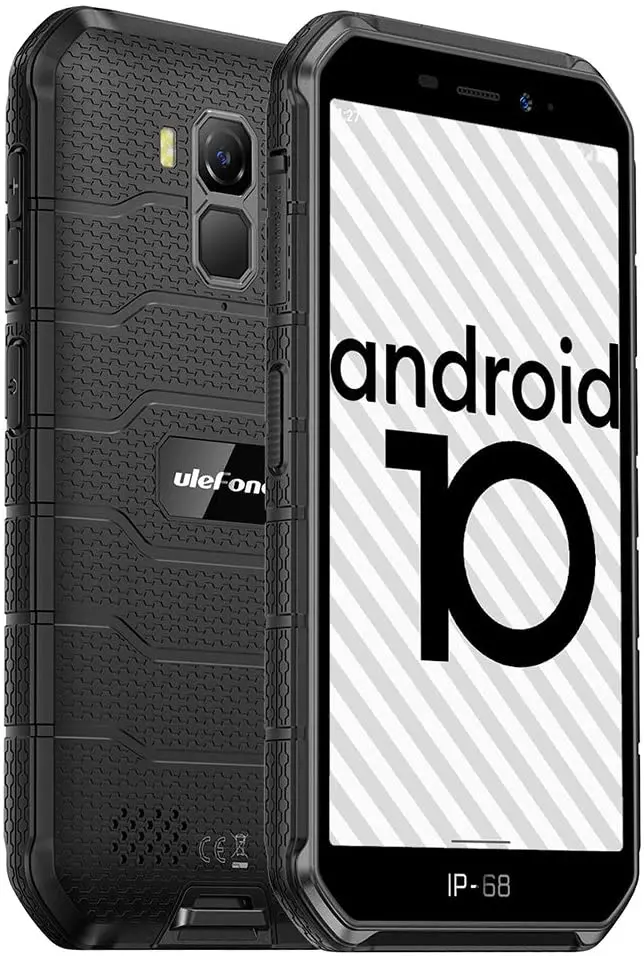 It's difficult to find a low-cost rugged smartphone that truly functions well. Typically, affordable rugged smartphones offer outstanding durability but poor performance, or vice versa. But the Ulefone Armor X7 offers the best of both worlds.
This smartphone's 'ruggedness' is comparable to that of our top overall tough smartphone option, the Blackview BV9800 Pro. This meets military standards for dust proofing, waterproofing, and shockproofing, as well as resistance to humidity, solar radiation, and temperature extremes. As a result, the Ulefone Armor X7 may be used in all weather situations. While also being strong enough to withstand quite big drops.
While it is tough, the iPhone 7 Plus has some innovative technologies that may be useful to some. The underwater mode allows you to take photos and record video while underwater. The glove mode allows users to use the device while wearing gloves. This is useful for people who wear gloves while working.
Finally, there's the battery life. The Ulefone Armor X7 comes with a 4000mAh battery that has a decent life and can last a day, but it's nothing to write home about. It also includes rapid charge capabilities, making recharging a drained battery a breeze.
To summarise, when it comes to affordable rugged smartphones, the Ulefone Armor X7 is very exceptional. It offers real durability and performance at a reasonable price, making it a highly appealing alternative. Furthermore, because it runs Android 10, it features the most up-to-date software and is future-proof.
DOOGEE S97 Pro rugged smartphone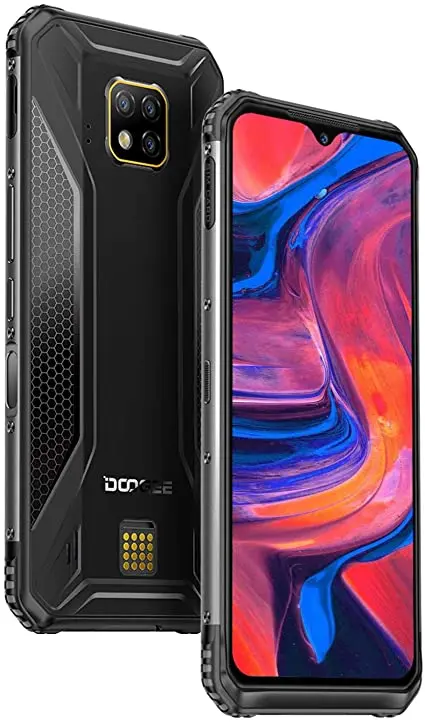 The Doogee S97 Pro's screen resolution is lower than the Doogee S95 Pro from last year, but the firm compensated by integrating a laser rangefinder for calculating volumes, surface areas, and angles, as well as a large 8,500 mAh battery. This smartphone contains great features like the Helio G95 CPU, 8GB of RAM, and 128GB of internal storage, making it reliable for users.
With a purposefully practical look, the device is made of a mix of black plastic and grey metal. With a weight of 350g, it's also one of the heaviest rugged smartphones. Despite this, the S97 Pro handles comfortably because of its curved edges, and the display is unusually bright. There are also two customizable buttons, a fingerprint reader, and four camera sensors on the device's back.
Despite the lack of 5G, the Doogee S97 Pro is one of the quickest rugged smartphones on the market. If you want a durable smartphone with enough battery life, multiple cameras, and a laser rangefinder, the S97 Pro is the phone for you.
CAT S61 rugged smartphone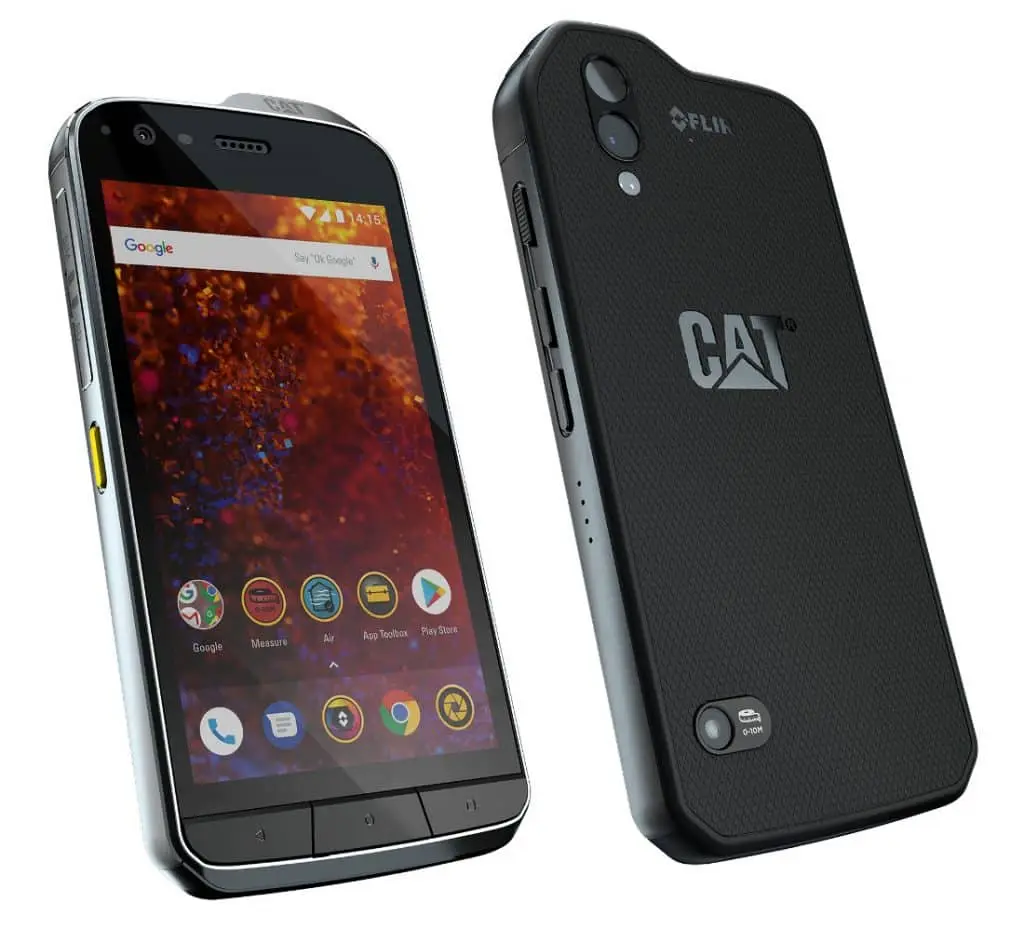 The CAT S61 has an IP68, IP69, and military standard 810G rating. This means you can submerge the phone for a considerable length of time before needing to rescue it. It is also resistant to vibration, sand, salt mist, and pressure, making it ideal for individuals who will be using their tough smartphones on construction sites or at the beach. To begin, consider the CAT S61's rugged credentials, which include IP68, IP69, and military standard 810G.
The S61 is highly sturdy, but it also has some really cool features that explorers and construction workers may make use of. It makes use of a FLIR lepton thermal imaging camera, which can follow animals at night, see the heat of materials, and much more. It can read temperatures up to 400°C. Furthermore, the camera's capabilities do not end there; it includes a 16MP back camera with autofocus and an 8MP front camera with fixed focus.
You may also use the dual-LED flash, which provides excellent lighting for your images. Along with the FLIR camera, additional high-tech features include an inbuilt laser-aided distance measure and an interior air quality sensor that notifies you of excessive levels of indoor air pollutants (VOCs) while also detecting humidity levels. The builders and adventurers may find this beneficial once more.
Overall, the CAT S61 is a solid, rugged smartphone with advanced technologies and a powerful Qualcomm SD630 Octa-core processor. The S61 has to be your go-to if you work in construction, but if you're a bit of an adventurer, you can also profit from its military-spec credentials, nearly guaranteeing that you won't damage it.
Blackview BV9500 Pro rugged smartphone
Blackview offers a variety of rugged, IP68-certified Android phones that are both resistant and inexpensive, although limited in features. This model, on the other hand, is significantly more expensive and comes with all of the bells and whistles, including PTT (push-to-talk) for walkie-talkie-style communication.
In fact, you'll be hard-pressed to find any rugged smartphone with the same number of features – or battery life – as the Blackview BV9500 Pro. The Blackview BV9500 Pro is well-built, which means it's a big gadget, but what truly sets it apart from the rest of the rugged class is its long list of features that make it suitable for outdoor use.
Conclusion
So, which of these tough smartphones is the best? We'd have to go for the Blackview BV9800 Pro if we had to choose. We believe it has the greatest overall specs in terms of performance and durability, as well as dual 48MP + 5MP cameras with built-in FLIR Lepton thermal imaging, which is ideal for explorers and people interested in material heat.
The DOOGEE, on the other side, came in second with a Mediatek Helio G95 CPU, 8GB of RAM, and 128GB of internal storage, as well as a military-grade body, making it a great option if you don't like the Blackview's design.
The Ulefone Armor X7 is the way to go if you're searching for a more affordable rugged smartphone. It boasts an MT6761 quad-core CPU, 2GB of RAM, and military-grade proofing, allowing it to have enough power to get by while still being able to withstand shocks and drops. Unfortunately, it only has a 4000mAh battery, which is less than our other rugged smartphone recommendations, but if you're not going to be using it for hours on end every day, you should be able to get a reasonable amount of use out of it before needing to charge it.
Read more