With Apple's Portrait mode feature, you can get pictures with a DSLR effect. With the Portrait mode, the lenses separate the background from the subject and give it a blur effect. It gives you great pictures for your social media and is a go-to mode for your travel pictures. But sometimes the focus of the lens is not proper which can ruin the picture. You can edit these pictures on different photo editing apps. Here are the best apps to edit Portrait mode Photos:
Focos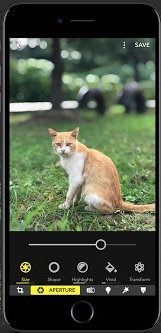 You can not only edit your Portrait Mode photos with Focus but do more with your pictures. With Focus you can add a grid to your pictures and use it for the front camera of your iPhone. Moreover, you can save the original picture automatically and save information like the location of the picture, the owner information and other copyright information.
You get the option to save your pictures in different sizes, that is, 1536 x 2048, 2160 x 2880, and 3024 x 2032 sizes. If you want to edit the curve for your picture and fix the lighting, you get the option for in-app purchase and access MaxCurve. Also, you can get so many filter options with ColorBurn. Moreover, you can fix the aperture of your Portrait mode picture and adjust the diaphragm to fix the blur of the picture. You can even edit different elements of the photos like highlights, saturation, brightness, contrast, colour level and so on. If you have multiple people in your photo but the blur has covered one of them, you can adjust this too. So, you don't have to completely remove the blur effect from your picture. After you are done, you can save the picture and share it with your friends and family.
Slør- Apps to edit Portrait mode Photos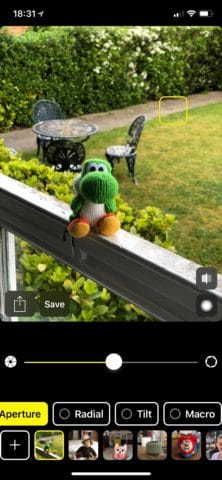 Slør is a simple app to make your Portrait mode photos just perfect. With this app, you can adjust the blur effect by fixing the aperture of the photos. Moreover, you can radial and tilt the photo and sharpen it. When you are done fixing the picture you can save it and the original photo will be modified. But remember that, you cannot use Slør to click Portrait mode pictures. You can only edit your pictures after you shoot them on your mobile.
Anamorphic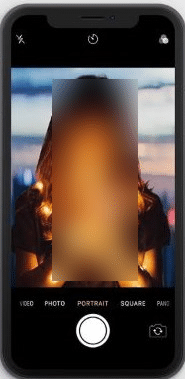 With Anamorphic you can not only shoot but edit your Portrait mode photos. You can fix the colour grading of your photos and fix the TrueDepth effect with this app. Moreover, you can adjust the scheme you want for your Portrait mode photo and then directly click the picture with this app. Just like a quick snap and you can even edit the photo later. You can get this app for $4.99.
infltr- Apps to edit Portrait mode Photos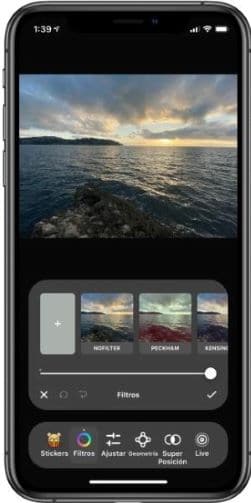 With infltr, you can not only shoot pictures in Portrait mode, edit Portrait mode photos but also edit videos, Live Photos and GIFs. Also, you can switch the background and subject with this app and play with the depth effect. You can edit the pictures on different layers and save them. With the TrueDepth system, a depth map is created for the photos in Portrait mode. So while editing the photos with infltr you can play with this depth effect and colour gradings separately for the background and subject. You can even highlight portions of your picture to make it perfect.
Snapseed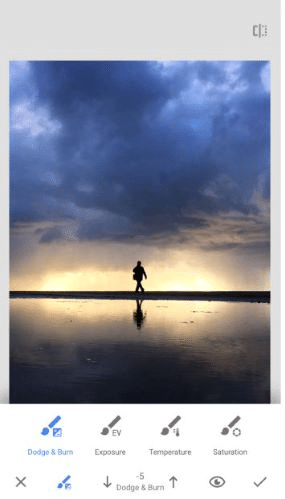 Snapseed is a great easy to use photo editing app with a wide range of editing tools. You can fix the exposure, color, and sharpen the photo as well as Crop, rotate, straighten, and do perspective correction. You can even edit your Portrait photos by fixing the lens blur effect and add filters to your photos like black and white or any other filter of your choice. With selective tools and brushes you can edit certain areas of your picture. Moreover, this app is suitable for both beginners and experienced iPhone photographers.
Afterlight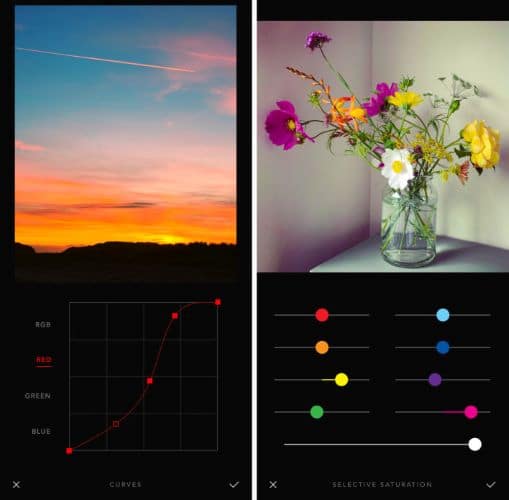 Afterlight is an all-purpose photo editing app which gives you great creative tools to edit your photos. You can make exposure, color, and sharpening adjustments with advanced tools like curves, selective color, gradients, and blend modes. You can even blend your photos with double-exposure tool and fine-tune the colours and tones in your photos. Moreover, if you want to add your watermark, you can use layers and add text or symbol to the photos. The filters and overlays enhance the mood in your photos.
Conclusion- Apps to edit Portrait mode Photos
There are so many third-party apps that you can use to edit your Portrait Mode photos. One of the best apps to edit photos is Focus. With Focus you can set your photo into different sizes which comes in handy for uploading it on social media. Not only this, you can fix the blur effect by adjusting the aperture and diaphragm. You can even fix things like saturation, hue, contrast and much more. Moreover, with infltr, you can edit the background and the foreground separately. You can fix things like colour gradings, add highlights and so much more on different layers. This makes your picture just perfect.
Which is your favourite app to edit Portrait mode Photos? Tell us in the comments section below.
Read More!