With the latest addition to the iPhone series by Apple, you would want to know which is the best buy. This depends on your daily usage of your mobile and your budget. This way you can choose a model that is fast, reliable and lasts for the next several years. The latest iPhone 13 is a great choice to buy considering all the latest features and the fast performance with the A15 Bionic chipset. Here is the best iPhone you should purchase now considering different factors.
iPhone 13 (2021)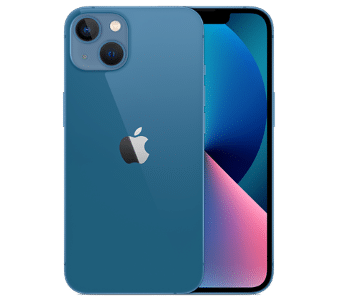 Apple launched the iPhone 13 Series in 5 great colors- midnight, starlight, blue, PRODUCT(RED), and pink. With a 6.1-inch Super Retina XDR display, you get Ceramic Shield on the front screen, and a glass back and aluminum design. It comes with super-fast 5G connectivity, giving you faster download speeds and high-quality streaming. The new A15 Bionic chip comes with a 6-core CPU with two high-performance cores and four efficiency cores. Moreover, the 4-core GPU gives you 30% faster graphics. The MagSafe ecosystem is still present in this series, so you get MagSafe wireless chargers, MagSafe wallets, and more.
The major difference between the iPhone 13 and iPhone 13 Pro is the camera system.

In iPhone 13 you get a dual 12MP camera system (Ultra Wide and Wide). You don't get a LiDAR Scanner in the iPhone 13, but that won't have much effect on an average user.
In 13 Pro you get a triple camera system (Ultra Wide, Wide, and Telephoto). Still, it can open up many new AR and accessibility features. Compared to the iPhone 12, the iPhone 13 got camera upgrades.
Earlier, only 12 Pro Max had Sensor-shift optical image stabilization (OIS), but now the iPhone 13 series has this feature. It greatly improved the image quality and the larger sensors in the lenses help you to take better pictures in low-light spaces. You also get Photographic Styles and Cinematic video mode on the iPhone 13 series. For storage, you can choose from 128GB that goes up to 512GB.
Pros
Five new colours
Dual-lens camera system with Sensor-shift OIS
Storage options start at 128GB and goes up to 512GB
A15 Bionic
Reasonable price
Cons
No telephoto lens or LiDAR
Aluminum body not stainless steel
No ProRes recording or ProMotion display
iPhone 13 Pro (2021)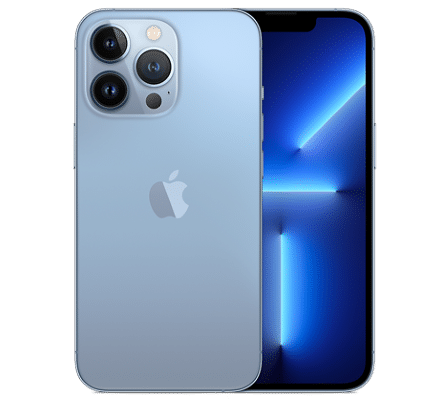 The iPhone 13 Pro also has the A15 Bionic chip for fast performance and even has a 5-core GPU. The storage options are the same as the iPhone 13, starting from 128GB, but going up to 1TB. Even though both iPhone 13 and iPhone 13 Pro have the same 6.1-inch Super Retina XDR display, iPhone 13 Pro has a ProMotion display. This ProMotion display gives a maximum adaptive refresh rate of 120Hz for smoother scrolling, graphics, and response time. Moreover, the camera system also differs in both these mobiles. This has a triple-lens camera system with Wide, Ultra Wide, and Telephoto, and even has a LiDAR scanner. You also get the same Sensor-shift OIS, larger sensors for better low-light photos, Photographic Styles, and Cinematic mode.
Moreover, you can shoot Macro mode photos with the iPhone 13 Pro with the ultra-wide lens for autofocusing. Another new feature is the ProRes video recording mode. This gives you high-quality video and a lossy video compression format that supports up to 4K resolution in 30fps. Although the 128GB Pro model is limited to 1080p at 30fps. Just like the iPhone 13, the iPhone 13 Pro is also compatible with MagSafe accessories. For color options, you get Sierra Blue, silver, graphite, and gold.
Pros
Pro-lens camera system
LiDAR scanner
A15 Bionic chip
Storage up to 1TB
ProMotion display
Cons
Expensive
Only four colour options
iPhone 13 Mini (2021)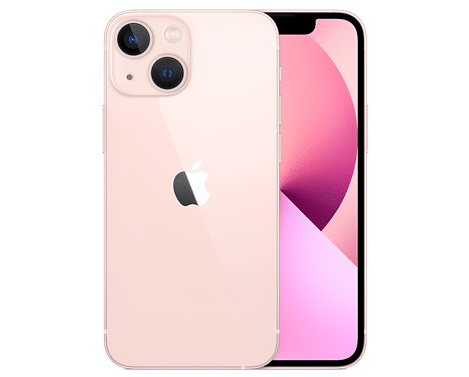 You get a relatively tiny 5.4-inch Super Retina XDR display with the iPhone 13 mini, which means you get a higher PPI count. Although you might not notice this, a higher pixel density means colors will look brighter and stronger overall. The iPhone 13 Mini is the same as the other models, other than the difference in screen size and some differences in weight. Similar to the other models you get an A15 Bionic chip and support for MagSafe accessories and wireless chargers. Before buying a case for your mobile make sure that the case is compatible with MagSafe charging. The battery life for iPhone 13 mini is less than the others but lasts a little longer than the iPhone 12 mini.
Pros
Similar to iPhone 12 except the display size
Display size gives higher PPI
Cons
The size might be small for few
Battery life is lacking
iPhone 12 (2020)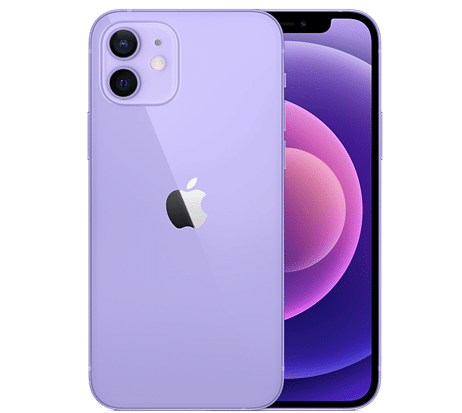 Even though the iPhone 12 was launched in 2020, it is still great phone with amazing features at a lower price. It has a 12MP dual vertical camera system with wide and ultra-wide lenses, an A14 Bionic chip, and a 6.1-inch Super Retina XDR display. You get the advanced Face ID biometric scanning that even gives a True Depth FaceTime camera. It supports 5G, 4K, and Dolby Vision video recording support, Portrait mode for both front and back-facing cameras, and Night mode. Moreover, it is compatible with MagSafe accessories and much more. For color options, you get purple, blue, green, white, black, and red.
Pros
Dual-camera system
Six unique colors
A14 Bionic and 5G connectivity
Supports MagSafe
Really great price
Cons
No telephoto lens
Not using the latest silicon
iPhone SE – 2nd Generation (2020)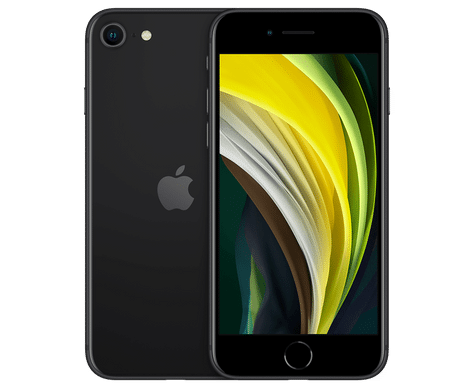 If you are looking for a phone that fits your budget, then the 4.7-inch iPhone SE 2020 is a great choice. It has an A13 Bionic chip, a 12MP wide-angle camera with 5x digital zoom, 4K video recording, and other advanced technology that Apple provides. Although it is not the best iPhone with all the latest features, it still is the best low-cost iPhone since the original SE. Moreover, it is the iPhone SE- 2nd Generation has the Home button so you can use fingerprint scanning to facial scanning.
Pros
Budget-friendly
Home button
Thinnest and lightest
Cons
No edge-to-edge screen
No dual or triple-lens system
iPhone 13 Pro Max (2021)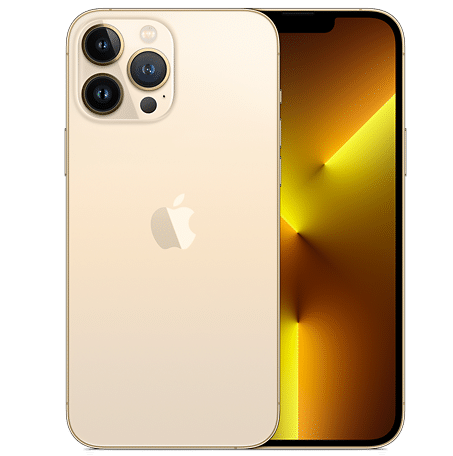 The iPhone 13 Pro Max is the best and most powerful phone of the Apple in 2021 with a 6.7-inch screen size. It is almost the same as the 12 Pro, though is the largest iPhone to date. This time the camera system in both Pro and Pro Max is the same. Although, the iPhone 13 Pro Max has a ProMotion display and the longest battery life. So if you want the best, it will cost you a little more. The price starts from $1099, and the 1TB storage option will cost $1600.
Pros
6.7-inch Super Retina XDR display with ProMotion
Longest-lasting battery life
Up to 1TB storage
Cons
iPhone 11 (2019)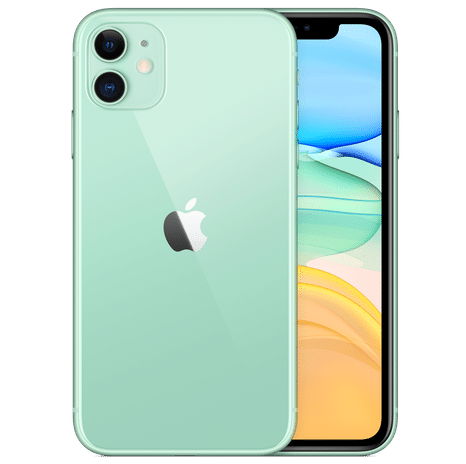 If you want to buy a phone that is within budget but doesn't want to go for the iPhone SE, then the iPhone 11 will be a great alternative. It has amazing features and comes in six bright colors, supports Face ID, has Animoji and Memoji, Portrait and Night mode.
Pros
6.7-inch Super Retina XDR display with ProMotion
Longest-lasting battery life
Up to 1TB storage
Cons
Conclusion
The recent release of the iPhone 13 series has made everyone quite excited and people are ready to buy the best iPhone. Although before you plan to buy it, you need to go through some factors. If you want the absolute best phone, then the iPhone 13 Pro Max is for you. With a 6.7-inch Super Retina XDR display with a ProMotion display, you get a great camera system for capturing memories. However, f you are on a budget and don't want to miss out on the A15 chipset in the 13 series, then iPhone 13 Mini is for you. Although you get a smaller screen size, you get more PPI making the image quality more vibrant. The whole 13 series is compatible with MagSafe accessories, all you need is a MagSafe compatible case to protect them.
Which phone do you want to buy? Tell us in the comments section below!
Read More!