In recent years, there has been a slew of PDF editors on the market, and it's become a competitive sector. There are huge, well-known corporations' goods, and also smaller suites aims at customers with more particular needs. In general, there is someone for everyone in there; it's just a question of figuring out whatever tool is best for you. And, while it may take some time to discover the ideal offer from all of the programs now available, it will be well worthwhile the effort if you will be actively implementing it in your daily job. PDF Architect is the best idle to fulfill your needs at daily work.
Pdfforge's PDF Architect is a PDF application. The application's flexibility stems from the fact that it may be bought as a separate phase, within each set of features. You may choose to download only particular work, particularly on your needs, allowing PDF architects a very cost-effective option for your PDF demands. Also, it's an alternative to Adobe Acrobat.
PDF Architect is around us for a very long time and is also famous in this category. It may not be the favorite PDF editor on the market right now. But it's famous for being more affordable and stable than other, more famous tools. Users, on the other hand. Regularly express dissatisfaction with the way price levels are set up. However, this is something we've observed in other applications as well and isn't unique to PDF Architect.
What we will see here?
Plans and Pricing

There's a free version that's a little narrow in capability but still does a good job of showing off the program's primary features. Standard, Professional, and Professional + OCR are the three premium categories. It's worth mentioning that the two Prominent tiers are often less expensive than the Standard tier. Especially during holidays and other periods when discounts are popular. Everything in the Standard version is shown in the Professional version. Including commenting, reviewing, and document security. The last layer, as the name indicates, also includes OCR.
The capability to e-sign papers is a significant feature that must be paid for individually. For people who require a PDF editor solely for dealing with official documents. An alternate program may be a better solution. Still, PDF Architect is far less expensive than comparable products that do not have an e-signature feature, so it balances out.
Features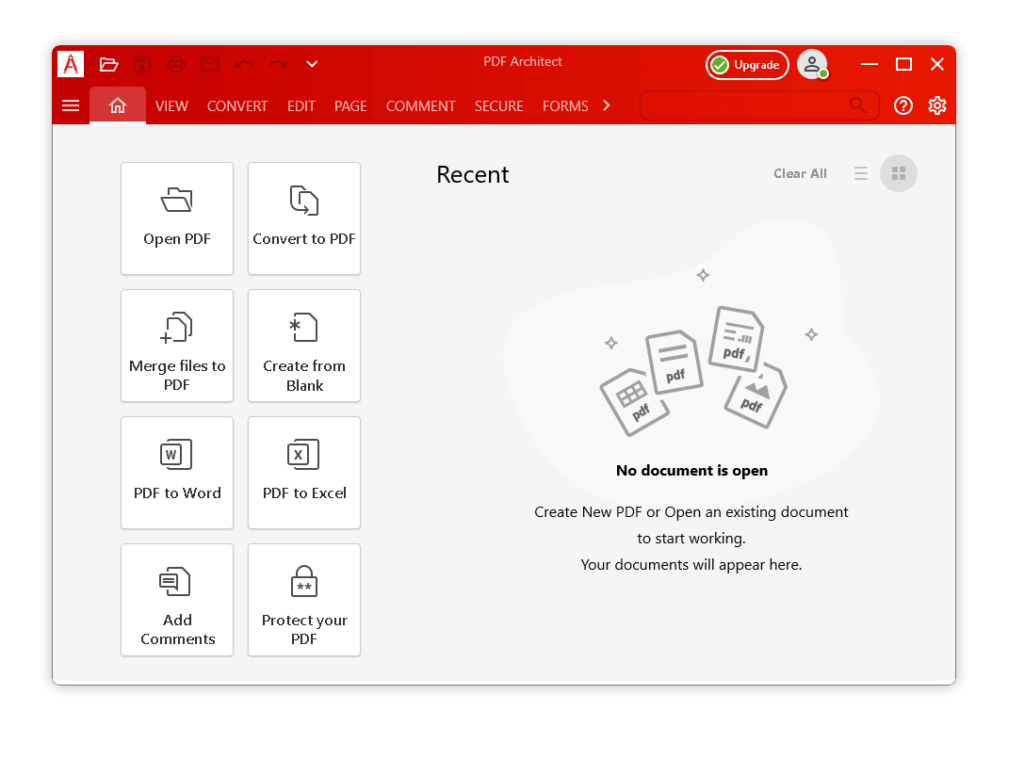 PDF documents may be edited in a variety of ways, and other formats can be converted to PDF with just a few clicks. You may change your document, add comments, convert scan photos to editable text, and use a variety of other conventional capabilities that you'd expect from a regular PDF editor. There are several wonderful features inside there, like the Format Painter, something that Office users should be familiar with. As said before, the only bright point is indeed the capability to e-sign papers, which requires an additional fee.
Viewing, rotating, and combining PDF documents, group conversion, secure electronic signature, and OCR are just a few of the features available in PDF Architect. Because it's made up of different components. you can either pick and choose the ones you want or use pre-made packages. It's worth noting that buying pre-made bundles saves you money over buying individual modules.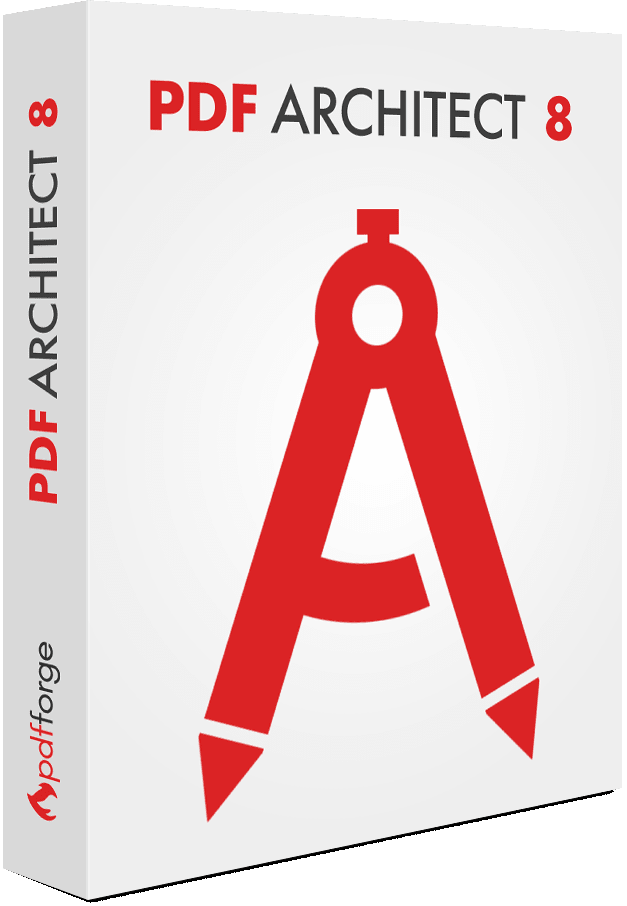 Interface
PDF Architect's UI appears around Microsoft Office's design language. PDF Architect, like Office, is sleek and straightforward, with an easy-to-navigate interface that allows you to travel from one place to another. It shouldn't take more effort to get to the feature and find out how it works. However, if you know what you're trying to do and roughly where it should be. This will be made much easier by the extensive assistance database.
Support
On that point, another fantastic feature of PDF Architect would be that it comes with a lot of support right out of the box. Also, there's never a shortage of information if you get in some trouble or need help with a certain function. It doesn't take long to learn how to use the options, especially if you're coming from Office. Whenever you do have to contact customer service, you can anticipate your problems swiftly and simply. If you're happy with the quality of the company's assistance services. In particular, this is one of the finest tools you can use right now.
Competition for PDF Architect
Among Adobe Acrobat and a variety of other smaller programmes, PDF Architect has a lot of competition. Nonetheless, it has successfully cut out its own speciality and currently holds a strong position in the market. There are some tasks for which PDF Architect is clearly superior to other programmes, and after exploring the free edition. You'll have a good idea of what the application can and can't perform. However, for the price, it manages to stand out from the rest and provides a strong bundle that will meet the most, if not all, of your needs.
Conclusion:
PDF Architect isn't very impressive, but it does a good job in its own type. The creators certainly put a lot of effort into structuring the UI and making sure the tool has as many functions as possible. Also, they did a wonderful job studying the industry and locating niches. Anyone using the Office or even other popular document programs will recognise the interface. However, it's simple enough to discover what you need in only a few clicks. Because of its modest hardware requirements, PDF Architect is also ideal for individuals who need it on less powerful PCs.
PDF Architect is an excellent option for individuals who want a dependable, professional PDF editor with several extra capabilities and a solid, dependable UI. The application is always up to date regularly, and its creators are definitely pushing it even further. It should include all you need to keep your papers tidy and looking nice as long as you don't need e-signatures or you are willing to pay more for that functionality.
Read more: