One of the top cell phones in the world is the iPhone. Considering this, the high cost of the iPhone does not guarantee that there will never be a problem. The most frequent problem that most iPhone users have is that, despite being switched on, their phone's screen is suddenly black.
As a result, even when the iPhone rings, they cannot answer it since the screen is entirely dark. If you're having the same problem, we'll show you every possible solution for fixing the iPhone's black screen.
The almost button-free design of the new iPhones is fantastic for maximizing screen space, but it might be problematic if the screen suddenly goes dark and won't switch on. Your pricey smartphone will become an expensive brick with an uncooperative touchscreen. Fortunately, there are solutions for almost all "Black Screen of Death" issues with your iPhone. Depending on the issue, you might only need to link your iPhone to your computer or let it alone for a time.
Why does the Black Screen of Death occur? What is it exactly?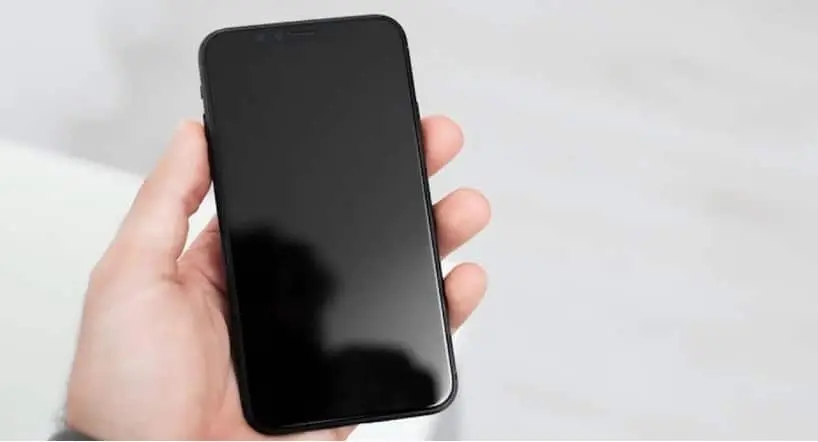 A "screen of death" is a feature that may be found on almost any electronic gadget. Video games have the "red ring of death," while computers and laptops have the "blue screen of death." This term describes problems with a device that is serious enough to make it entirely non-functional and usually require expert assistance to fix.
The iPhone black screen of death occurs when the screen goes blank, and the device won't respond to touch, but the phone is still functional because of vibrations or sounds. This irritates as your iPhone is essentially just a vibrating paperweight without screen visibility or touch response.
Your life runs smoothly when your technology does. As being Experts can help in resolving issues with more than 6,000 different devices, including the iPhone, thanks to their tools and expertise. Although many of these "problems of death" are severe defects, only a tiny percentage of them are irreparable. Our experts advise the methods for identifying and fixing your iPhone's black screen of death.
How To Fix Black Screen Of Death?
Force Restart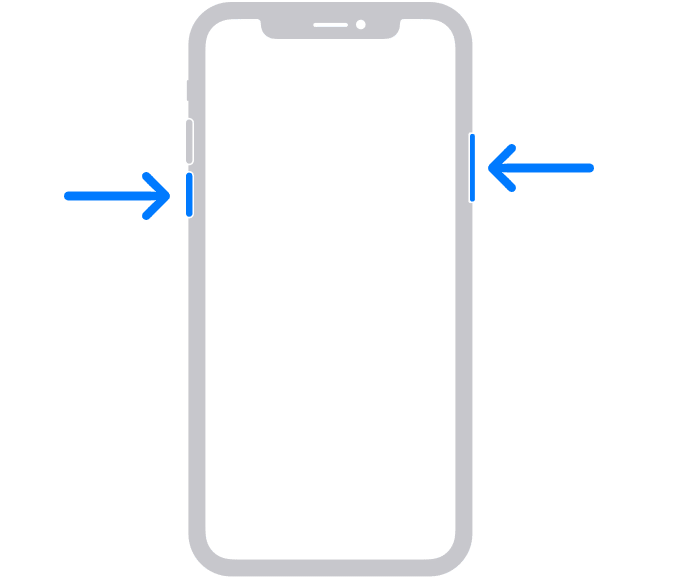 Force restarting your iPhone should solve the problem if it is a software one. The only way to restart your iPhone for the background process or the current app to be stopped and launched a new one is if one of them has crashed. The steps to force restart your iPhone are shown below.
• Press the Volume Up button, then quickly let go.
• Press the Volume Down button, then quickly let go of it.
•Hold the Side button until the Apple logo appears on the screen. Depending on the accident, it can take 10 to 20 seconds for the logo to show.
You can remove any app that caused the problem when your iPhone restarts to prevent it from happening again.
You can upgrade the app even if the latest version has resolved the problem.
Charge your phone
As an alternative, charge your smartphone before doing a force reset. This is so you can't see the charge % when the screen turns black. The screen might entirely go dark if the battery is low. In reality, the phone can't even turn on, and the screen will be black if the battery is empty. Therefore, charge it for at least 30 minutes before forcing a restart. You should force restart the device while it is connected and then let it typically charge if you connect the charger and the iPhone does not indicate its charging state.
Restore Your iPhone with iTunes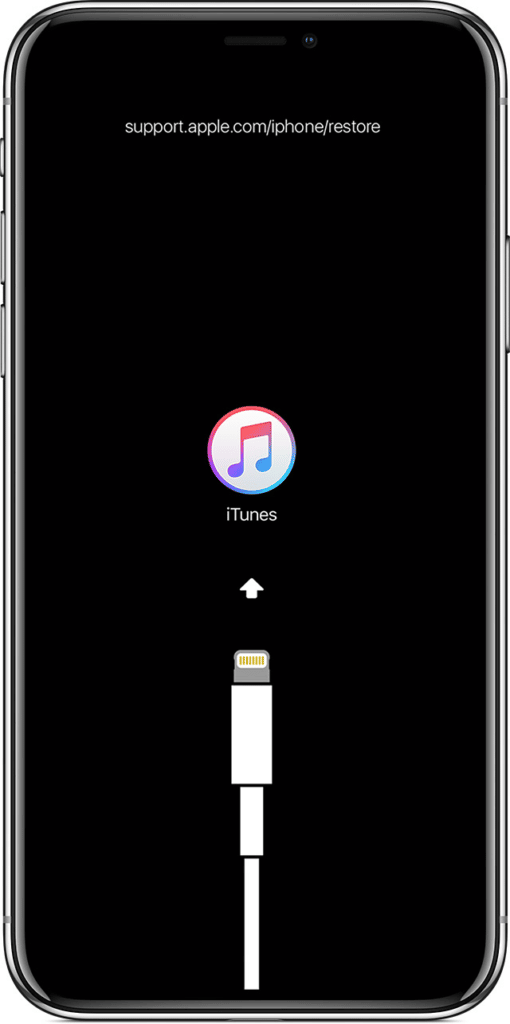 You must use iTunes to do an iOS restore on your iPhone if you tried the previous approach and it didn't work. It is a complex solution that should only be used when all other approaches have failed, and the situation is challenging. It fixes any problem an app, software, or virus brings. You'll need a Mac or PC with iTunes pre-installed. In actuality, you should do it where you typically get help. Here are steps to take to restore your iPhone in recovery mode after connecting your iPhone to your computer through a lightning connector.
• Tap the Volume Up button, then let go.
• Tap the Volume Down key, then let go.
•The Connect to iTunes screen will appear once the Apple logo appears on the screen; tap and hold the Side button without releasing it.
•Restore and Update options will appear on your computer's screen after your device enters recovery mode. If the update option is there, select it to download the most recent iOS version to your device.
If not, select the Restore option and patiently wait for the recovery procedure to be completed.
Note that the data on your iPhone will not be deleted. Occasionally, the downloading procedure could take longer than usual, and your device might lose contact with iTunes.
Contact Apple

If none of these suggestions work, you've discovered a situation that needs professional assistance. It's likely a hardware problem, such as broken cables powering your iPhone's screen.
Visit an Apple shop close by, or get in touch with them via phone or email. They could fix your iPhone without charging you, depending on your warranty.
You may also consider visiting a third-party repair shop if it's simpler. Just be aware that your official warranty can be voided.
Visit getsupport.apple.com to connect with the Apple customer support staff. Select the Apple service or product you need assistance with, followed by your problem. Finally, choose Chat and log in using your Apple ID or the serial number of your product.
How to prevent black screens on your iPhone?
Keep your iPhone at an average temperature.
The iPhone is a sensitive item that has to be treated with care despite its high price. This logically implies that you shouldn't drop or cover it with honey. You must monitor its temperature as a result, though.
In the worst-case situation, your battery can short out permanently if your iPhone becomes too hot or too cold. It will shut down and display a blank screen. If your iPhone is in a thick case that traps heat or attempts to run many high-performance apps simultaneously, this might be a severe issue. Apple advises keeping your iPhone between -20°F and 113°F (or -20°C and 45°C) in temperature-controlled spaces.
Your iPhone may occasionally freeze and display a warning message advising you to wait for it to cool down. If you see this, leave the area and get somewhere more fabulous before returning to your iPhone.
Factory reset your iPhone.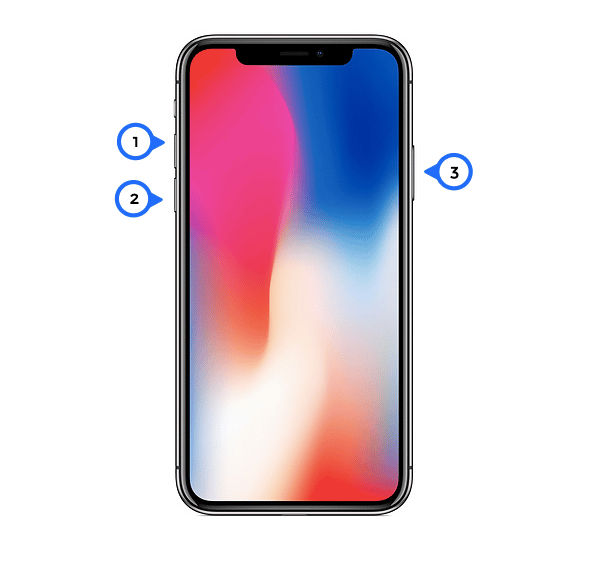 You should check your iOS version if you keep getting black displays despite deleting current apps. You have two options: factory reset the iPhone or enter recovery mode, as we previously stated. The factory reset of an iPhone will remove all of its data and restore it to the condition it was in at the time of purchase. It's a challenging yet very effective technique to solve significant bugs.
Important: Before conducting a factory reset, back up any personal data. Open the Settings app, select General, then Reset iPhone to factory reset your iPhone. Choose Erase All Content and Settings from the screen that displays.
Why did my phone screen go black and won't turn on?
Attach the phone, leave it for five minutes, then try a Force Restart. Doing this ensures the phone has enough power to restart, which could fix any screen-related issues. If possible, take the battery out, wait at least 30 seconds, put it back in, and start the phone.
What happens when your iPhone screen goes black but still works?
You may enter recovery mode on your iPhone and use iTunes to restore it to repair the iPhone's black screen. iPhone 8 and newer: Similarly, push and release the volume down button after pressing the volume up button. Long-press the side button again to show up the Apple logo.
Conclusion
Both software and hardware issues may be to blame for the black screen of death on iPhones. In light of the software issue, they have offered alternatives. Before deciding that the problem is hardware-related, you should give them a try. To repair the screen or resolve the dislodge problem in that situation, you must go to an Apple Store or see an Apple specialist.
Read More: