The Ring Spotlight Cam is an outdoor security camera that was first released in 2017. It not only alerts your smartphone when it detects motion, but it also illuminates the bright lights on either side and below the camera lens. A very loud siren is also on board, which, when combined with the lights, is great for scaring away undesirable guests.
The Ring is a brand that most people have heard of thanks to its line of high-quality video doorbells. However, make a variety of interior and outdoor home security cameras that allow you to keep an eye on your home while you're away.
It's available in black and white. There are two versions: one that runs on mains power and one that runs on a rechargeable 6000mAH battery.
While the Spotlight Cam is a versatile exterior camera excellent for watching your property. It's just a shame that Ring forces you to pay a monthly membership to access the footage from your camera instead of enabling you to save it locally, as some devices like the Yale Front Door WiFi Camera Light and Siren do.
 Price and Availability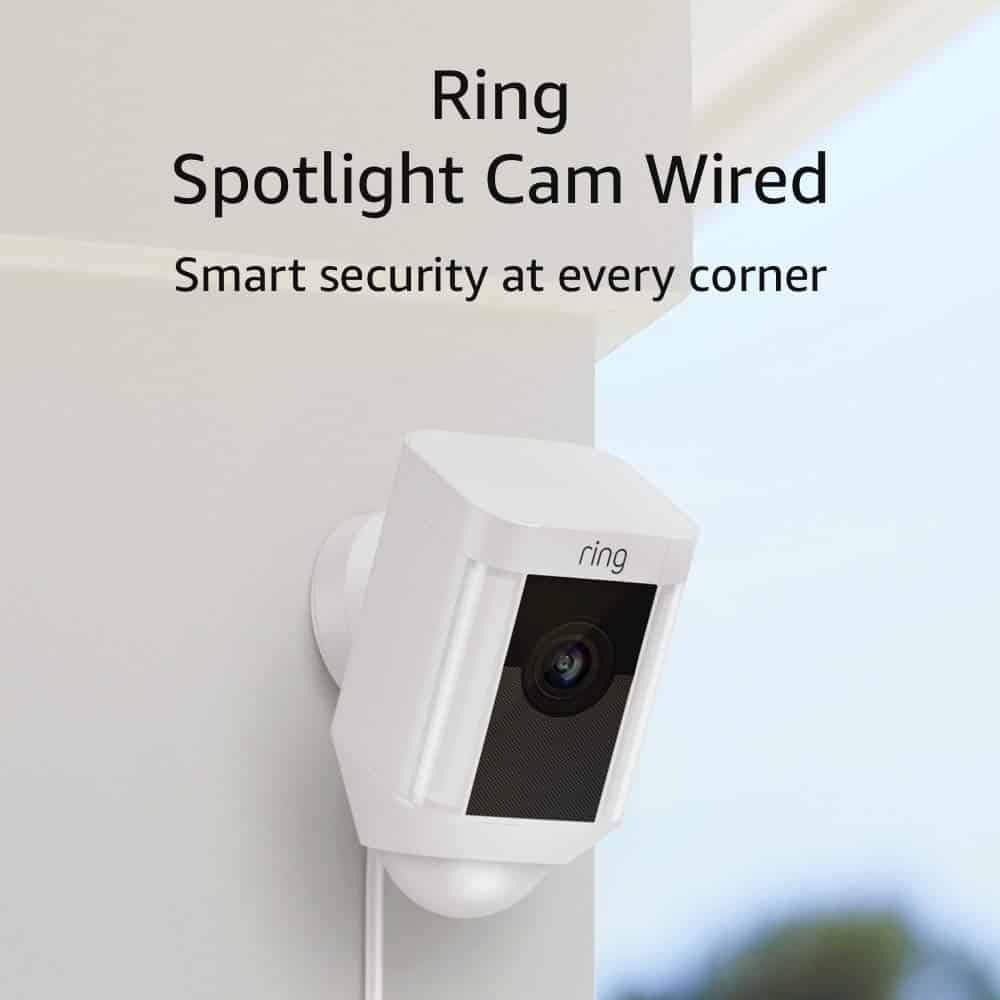 The Ring Spotlight Cam is available for $199.99 / £162.98 on Ring's website. It is also available on Amazon and other electronics retailers. It comes in two versions. Battery, which is powered by a rechargeable battery. And Wired, which is powered by mains electricity; all are priced the same.
The camera is free for the first 30 days, after which it will cost $3 / £2.50 / AU$4 per month or $30 / £24.99 / AU$40 per year.
Performance of Ring Spotlight Cam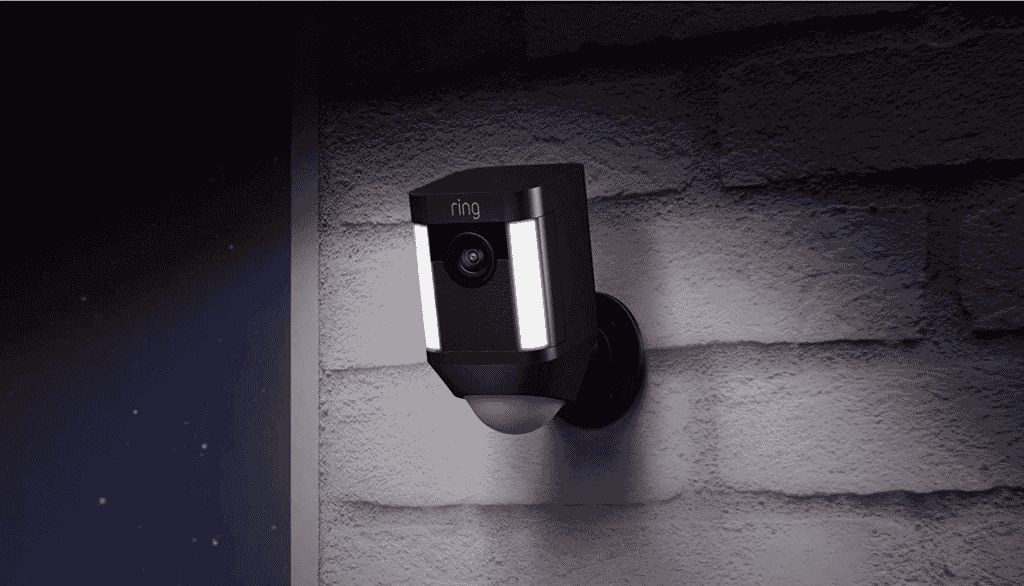 Users didn't have any complaints about the Spotlight Cam's performance. The full HD footage was crisp and detailed during the day, but the visuals weren't the clearest seen after dark.
The two-way audio, on the other hand, was loud and clear. The lights were bright enough to illuminate the entire garden. What's great about the device is that you can turn the lights on manually or automatically. So you can see whoever is in the area of view while speaking.
When the camera detects motion, you can either view a live stream from the camera or review the footage it records at a later time, as previously indicated. It's also simple to send them by text, share them on social media, or download them to your smartphone.
Design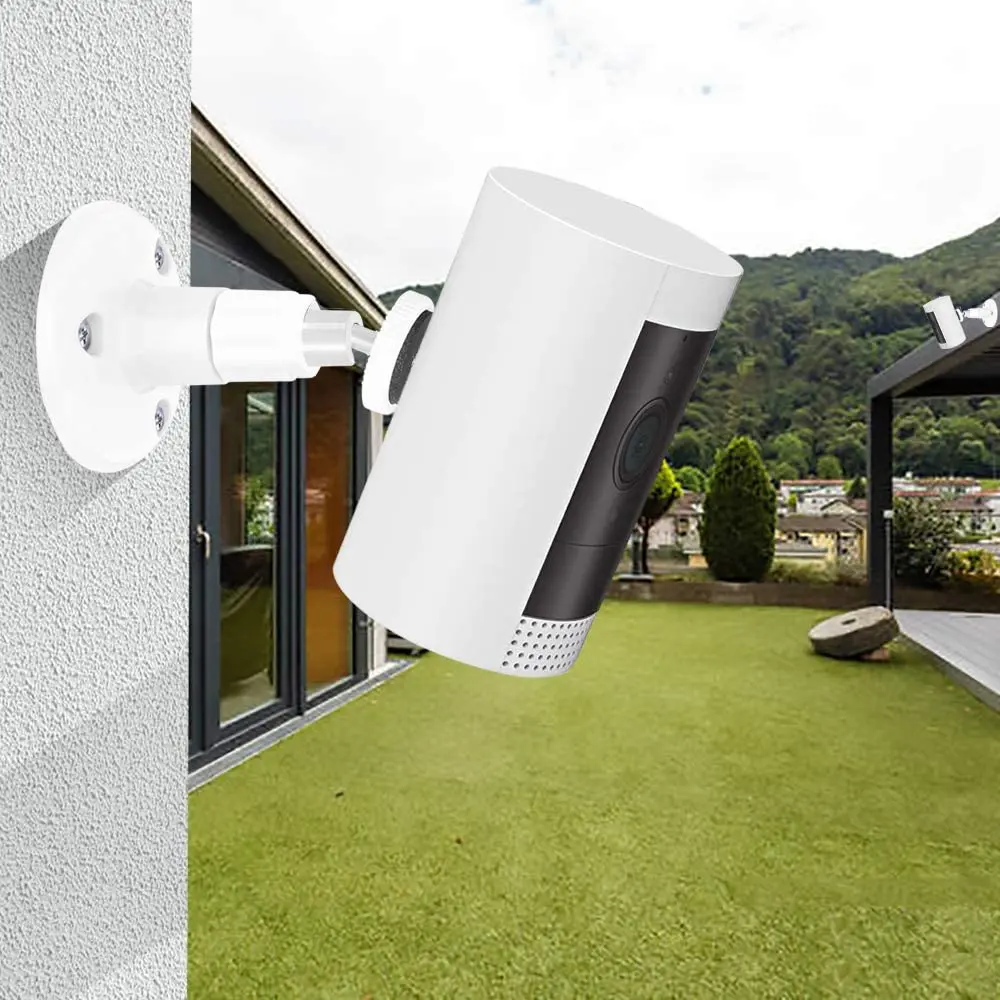 The Ring Spotlight Cam is a bulky, rectangular-shaped outdoor camera with dimensions of 4.96 x 2.72 x 2.99 inches / 12.6 x 6.91 x 7.59 cm (h x w x) and is available in black or white. With a big two-way speaker behind the primary lens and two powerful spotlights on either side and one below. It makes up for its lack of aesthetics in terms of adaptability.
A drill bit with raw plugs for drilling screws into the brick wall, and a double-headed screwdriver for connecting the bracket to the wall, are also provided by Ring.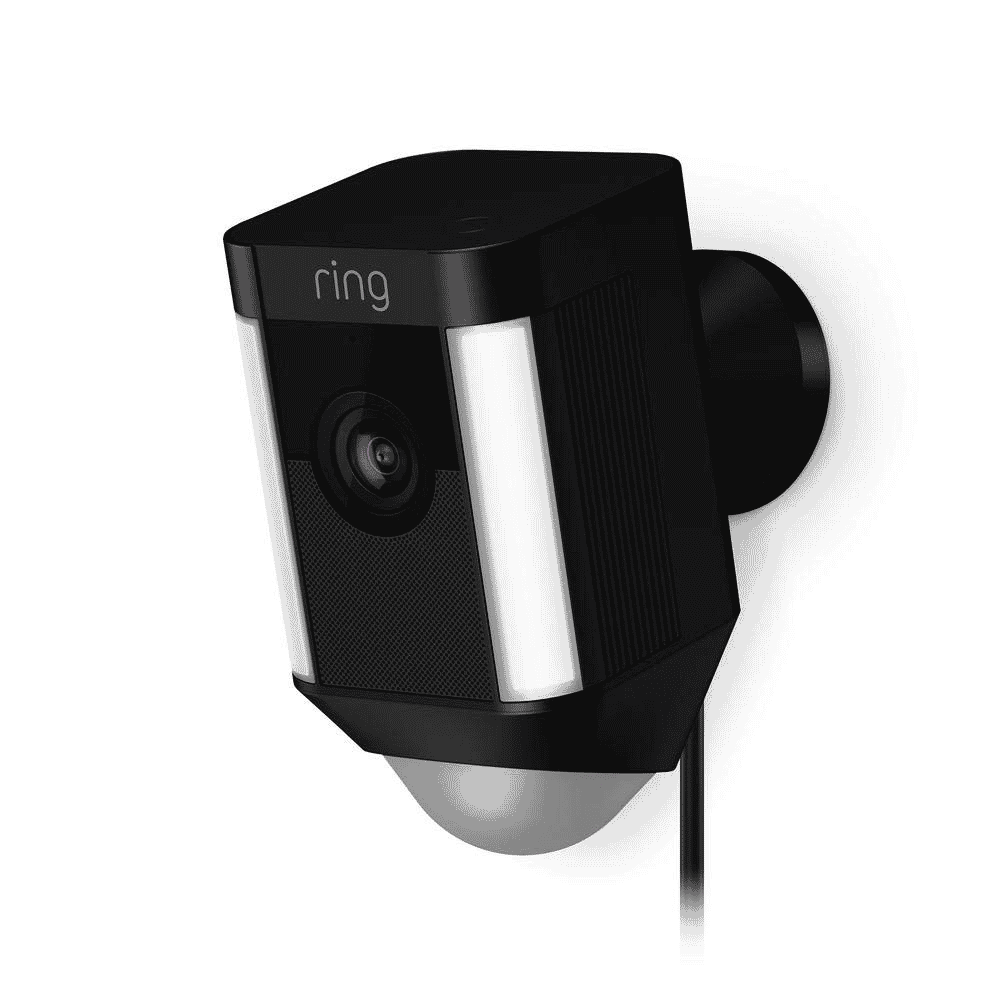 However, you must use the correct side of the screwdriver because the bracket to which the security camera is attached has a Torx screw head rather than the more common Phillips screw head used for the wall mount. Ring states that installation takes about five minutes.
There's room for two batteries underneath the camera where the sensor is located if you open up the space somewhere under the camera where the sensor is located. If you wish to extend the duration between charges, you'll need to purchase more batteries.
App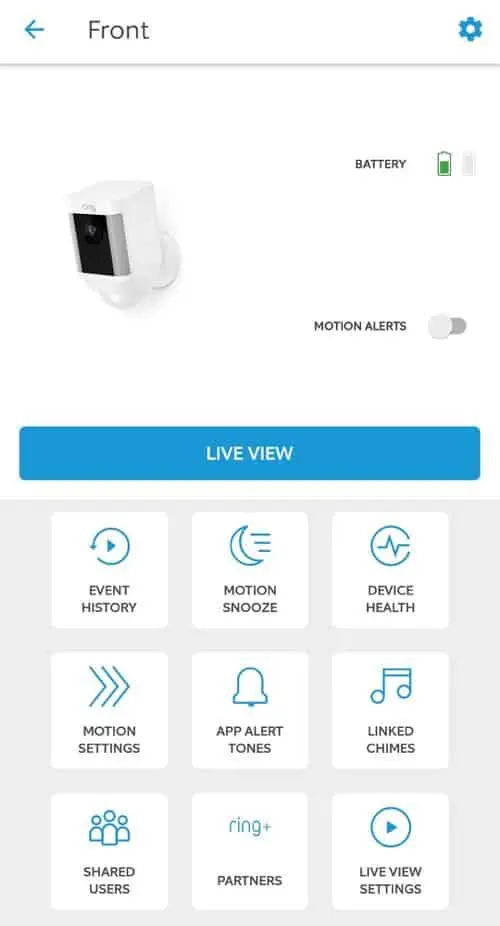 The smartphone app is one area where Ring clearly outperforms the competition. It is, without a doubt, the greatest security camera ever seen. Perhaps it's because of Amazon's purchase of Ring in 2018, but the user interface is incredibly user-friendly, with obvious choices that can be toggled on and off.
Scanning the QR code inside the battery compartment, as with most home security devices, is the simplest way to set up the app. This pulls up the model name within the app. After providing your address and WiFi code, you will be ready to go. There are various useful choices available, ranging from examining your event history to establishing motion schedules so that the camera only records at specific times of the day and light. You may also program the lights on the device to turn on at specified times, such as nighttime.
A new location-based function and a power setting allow you to monitor how much charge your battery has before it needs to be recharged.
Battery life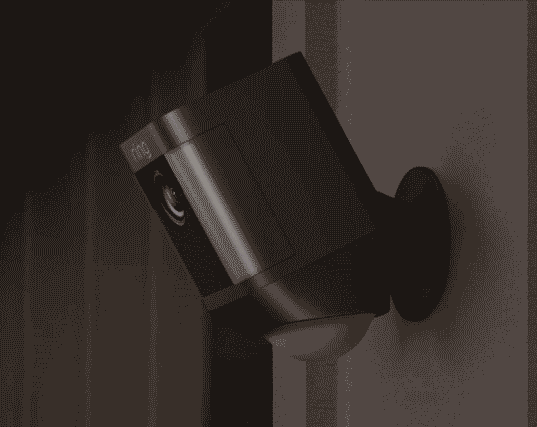 Ring promises that a single battery in the Spotlight Cam will last three to six months. While two batteries will extend the life by six months, depending on how often motion is detected, how many times the spotlights are shined, and how often the live feed is viewed through the app. Using the included USB cord to recharge the battery takes many hours.
How long does the battery on a Ring Spotlight cam last?
Between six and twelve months
It has a tiny USB charging port and is rated to last between six and twelve months between charges, depending on camera and spotlight usage. When one of the batteries in the camera runs out of power, the camera will automatically swap to the other.
At night, how far can a Ring camera see?
30 feet in length
On the bottom of the camera is a dome that houses the motion sensor. It has a detection range of 270 degrees. The camera offers a two-way conversation with noise reduction and night vision up to 30 feet and streams and records video in up to 1080p HD.
How far away from WIFI can a Ring camera be?
Between the Ring Spotlight and the router, a maximum distance of 250 feet is expected. A Wi-Fi extender is a wonderful addition to your system if you want to boost connectivity and reliability because this does not take into account walls and other impediments.
Conclusion
The Ring Spotlight Cam is a great outdoor camera that runs on batteries. The unit's strong LED lighting deters criminals while also allowing you to see where you're going. Improved software also gives you more control over recording and cuts down on the number of notifications you get.
If you want to dissuade attackers but don't have access to power to install a mains-powered security camera, the Ring Spotlight Cam is a perfect solution. Simple to use, Ring Protect requires a $3 / £2.50 / AU subscription. $4 per month for access to the footage once it's been filmed, and the camera is large and difficult to install.
Read More: