Start your search for an Android smartwatch that will work effectively with your phone with Wear OS watches, especially those that already have or will soon feature Wear OS 3. The Samsung Galaxy Watch 4 might be the most excellent Wear OS watch right now if you want to experience the new platform, at least until the Pixel Watch arrives and complicates matters. These are the best options up to then.
Knowing the functions, you require the most and the aesthetic that best suits those qualities before making a purchase is helpful. It's crucial to know how much you can afford.
Major brands including Fossil, TicWatch, Skagen, and Samsung are represented on this list. Each one provides the top Wear OS experience.
Samsung Galaxy Watch 4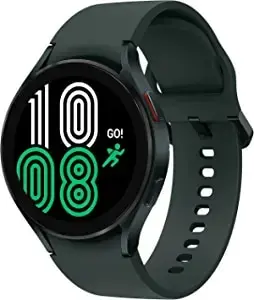 Well over a year after Google and Samsung unveiled the next watch OS in spring 2021, the Samsung Galaxy Watch 4 is still the sole watch that uses Wear OS 3. The Pixel Watch will undoubtedly get it this fall, and the other watches on this list should also work. But at present, it's the only watch that isn't awaiting that critical upgrade in the past.
The Samsung Galaxy Watch 4 is currently the most excellent Wear OS watch available, thanks to Wear OS's return. It adopts One UI Watch 3 rather than the conventional Wear OS UI, but it's still a top-tier smartwatch that can track workouts and anything else you can imagine.
The Samsung Galaxy Watch 4 boasts excellent looks, a respectable battery life, and quick performance. Still, it comes at a cost for iOS users, and you'll require a Samsung smartphone to get functions like blood pressure or ECG measurements.
The new 3-in-1 BioActive Sensor, which enables the watch to detect your heart rate, body composition, and blood oxygen levels down to skeletal muscle mass and body fat %, will be especially appreciated by fitness fanatics.
Mobvoi TicWatch E3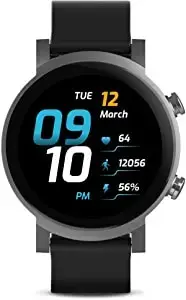 The Snapdragon Wear 4100 chipset used by the Mobvoi TicWatch E3 ensures that it will be compatible with the Wear OS 3 update when it becomes available in the "middle to the second half of 2022." In general, if you see a cheap Wear OS watch operating the Wear 3100, it won't soon get Wear OS 3 and won't likely get the finest software support until developers have fully moved on. With the TicWatch E3, you can expect support and longevity on a reasonably priced model.
You begin with a sizable and brilliant 1.3″ HD display. Depending on your choices, you'll either love or despise the very wide and thick bezel that encircles it. It's good that the watch is compatible with 20mm replaceable bands because doing so is never a hassle. It is appropriate for swimming in pools and has IP68 water resistance.
Fossil Gen 6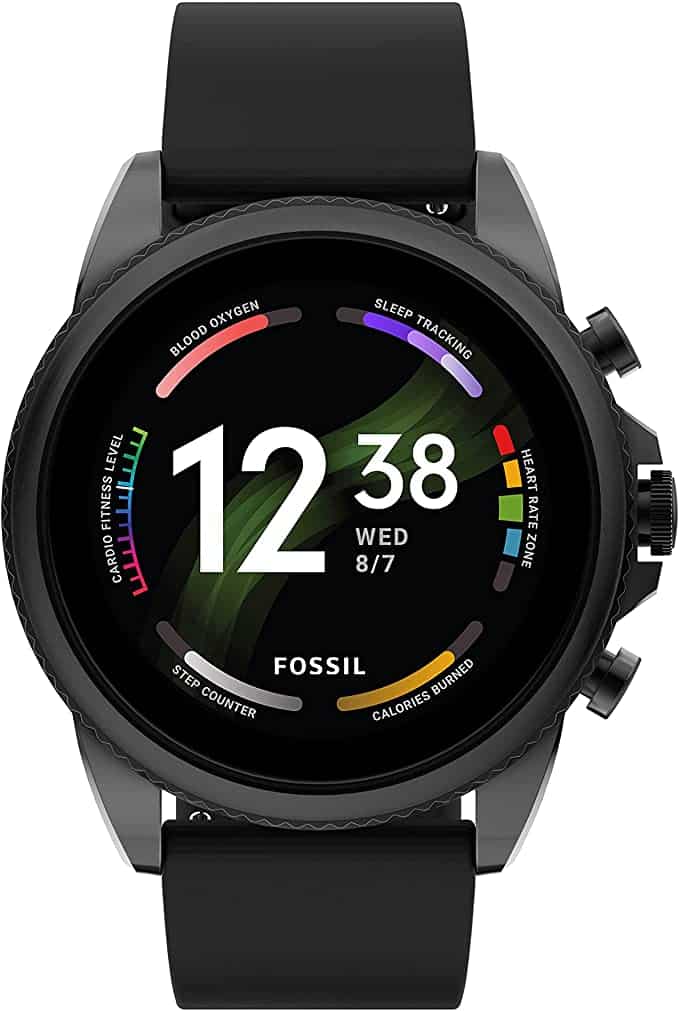 The latest smartwatch from the firm is the Fossil Gen 6, which has a strong chipset, an excellent display, and a stylish design. The Fossil Gen 6 might be a good option if you're seeking a high-end Wear OS watch.
The 1.28-inch display's 416 × 416 resolution, which appeared bright and transparent in all lighting circumstances, was one of our favorite features.
However, this watch shines in design, so if you enjoy how the Fossil Gen 6 looks, you'll probably be pleased with your smartwatch choice.
Samsung Galaxy Watch 4 Classic LTE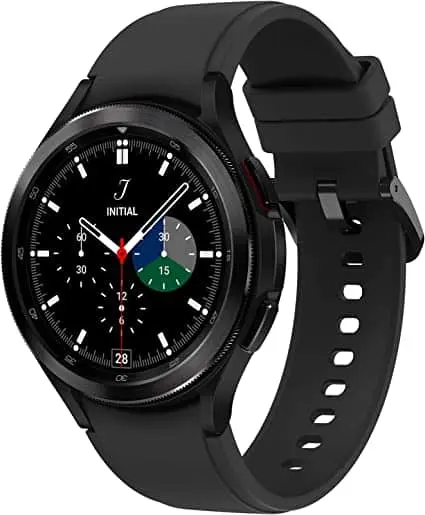 The Samsung Galaxy Watch 4 Classic and the ordinary model might have both shared the award for the best Wear OS watch. In terms of weight, price, and suitability for small wrists, the Galaxy Watch 4 is superior to the other two models, earning our recommendation. However, the Galaxy Watch 4 Classic is "superior" because it has a rotating bezel instead of the base model's resistive touch bezel, making navigation considerably simpler. It also has a more traditional smartwatch appearance, unlike the less expensive model, which resembles a Galaxy Watch 4 Active sans the branding.
If money is no object, the Galaxy Watch 4 Classic LTE is the fully improved variant, even though both versions have an optional LTE upgrade. While leaving your actual phone at home, you may use it to make calls, stream music or videos, or get notifications from your Android phone. LTE overheating has been a problem for some users, but others haven't had this problem. Therefore, it appears to rely on your carrier. If it works, it's a proper setting, but you should preserve your receipt just in case.
Fossil Sports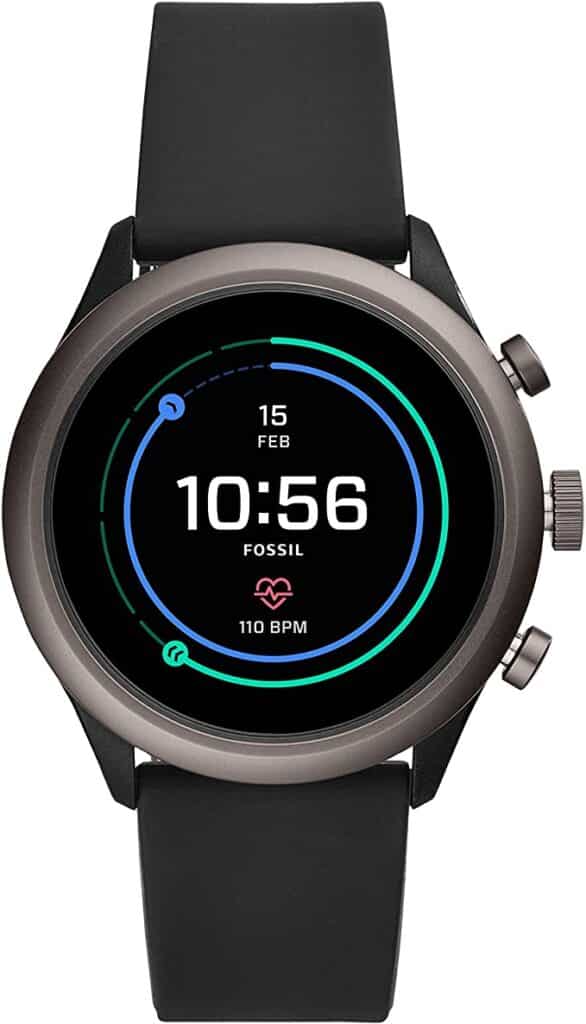 The Fossil Sport is a beautiful blend of functionality and value in a lightweight body that you can wear quickly during the day or while working out. The battery typically lasts two days, and there is GPS.
This one was one of the earliest smartwatches with the Qualcomm Snapdragon Wear 3100 chipset. Compared to most other watches on this list, this watch provides a smoother experience.
In general, if you want a seamless experience or a simple smartwatch, the Fossil Sport will probably be enjoyable for you. Additionally, the cost has decreased significantly in recent years, making it more alluring.
Skagen Falster Gen 6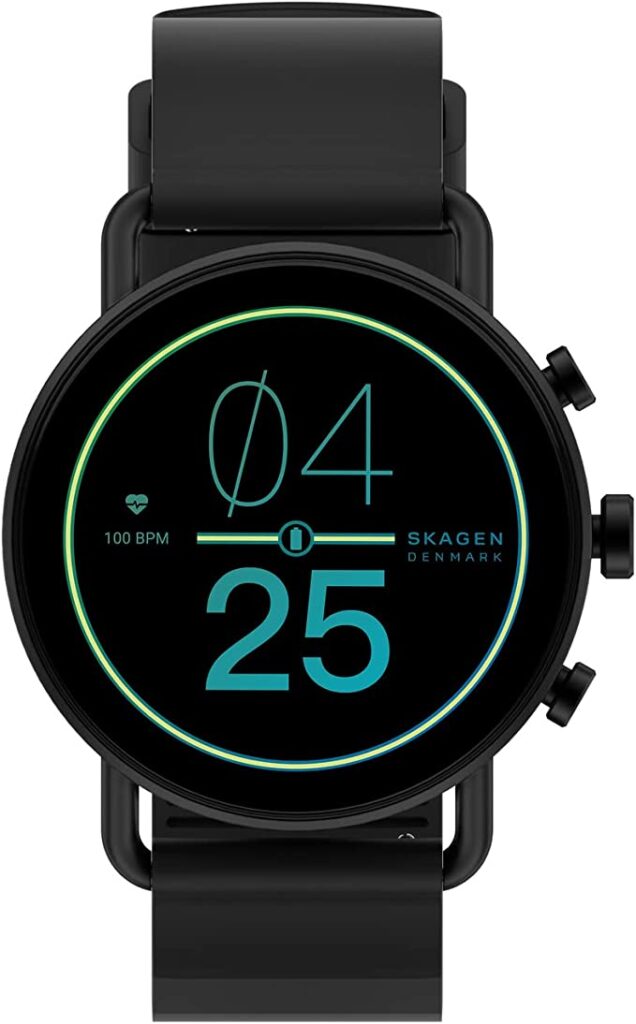 Skagen is known for producing fashionable wearables, and the Falster Gen 6 design, which is inspired by Scandinavia, is no exception. It has a svelte 41mm stainless steel case and accommodates bands that are 20mm wide. Two side push buttons and a revolving home button surround the 1.28-inch AMOLED display. Thanks to the improved Snapdragon Wear 4100+ CPU, the Skagen Falster Gen 6 will be able to upgrade to Wear OS 3 somewhere in the middle to end of 2022.
Because this wristwatch has a speaker and a microphone, utilizing Google Assistant is more fun. You can also make and receive Bluetooth calls right on your wrist.
The Skagen Falster Gen 6 and the Fossil Gen 6 are identical in all respects, yet they diverge in design. Some people like a discreet yet fashionable design, which Skagen focuses on. You'll be happy to know that your watch is designed for both situations when heading to the workplace after a challenging workout at the gym. Although we'd prefer to see longer battery life, quick charging lessens the blow.
Mobvoi TicWatch Pro 3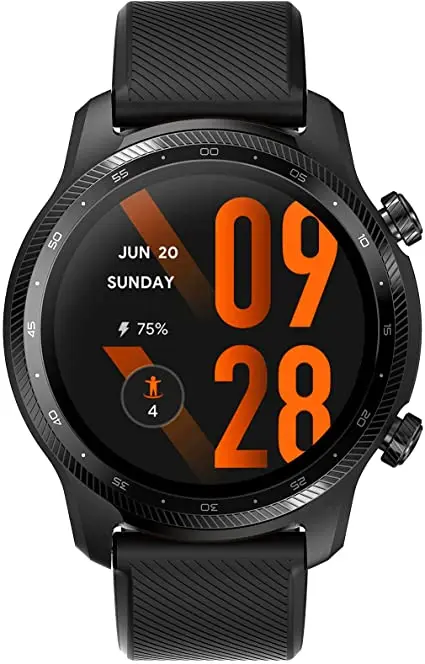 The TicWatch Pro 3 is the best TicWatch product made by smartwatch manufacturer Mobvoi out of all its watches. It will cost less than other smart wristwear and has high-end components and excellent battery life.
This wristwatch, which has 1GB of RAM and the most recent Qualcomm Snapdragon Wear 4100 CPU, is among the most potent ones on this list. The speed at which apps load means you won't ever have to wait for anything to start up.
Where does this smartwatch genuinely excel? Battery life, as the smartwatch has a setting called "Essential Mode" that enables you to prolong its battery life if you're off from your charger for a long time. This setting can last for up to 45 days. But without that on, it can even last for three whole days.
Fossil Gen 5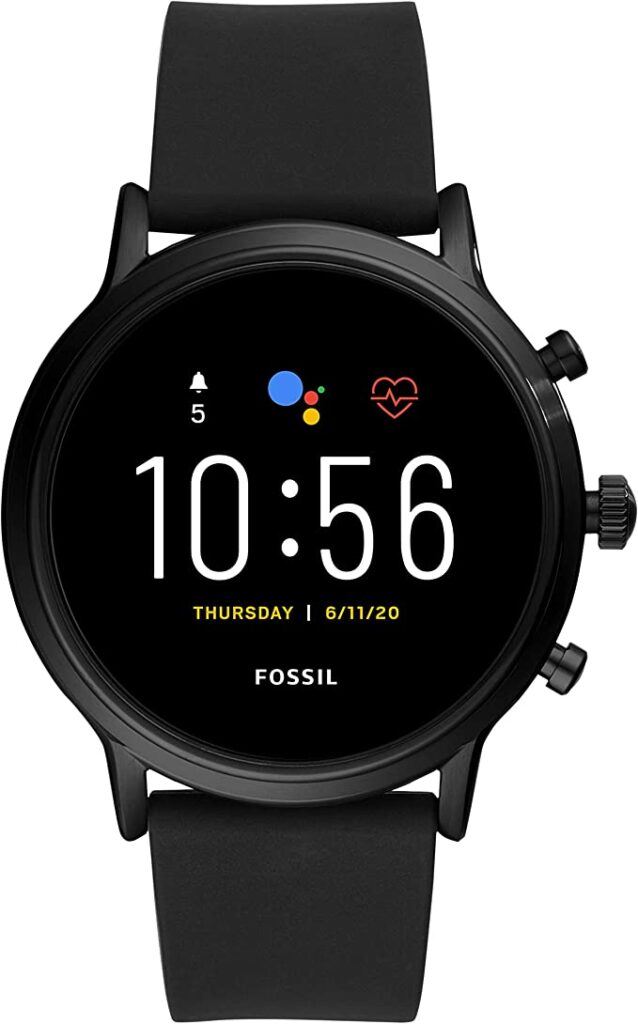 The Fossil Gen 5 is a good smartwatch from Fossil, but it can't compare to the Fossil Sport, which tops this ranking. Although the Gen 5 costs more without adding much extra, you might prefer its traditional watch looks to the Sport's more athletic appearance.
The more significant Carlyle and the smaller Julianna versions of the Gen 5 offer the same high-end features, including brilliant, vibrant displays, GPS, a heart-rate sensor, 1GB RAM, and the most recent Snapdragon Wear 3100 CPU, making them both incredibly quick and responsive.
Although it is more costly than other Wear OS watches and has a subpar speaker, its power-saving settings are beneficial.
Is purchasing a Wear OS watch worthwhile?
Wear OS watches generally function well for monitoring routine exercise and basic activity metrics. However, if you're searching for a fitness watch, you should consider products from Fitbit, Garmin, or other health-focused businesses.
Any smartwatch can connect to Wear OS, right?
Connect your smartwatch to your phone via the Wear OS app before using it. The Wear OS app is incompatible with watches that have Wear OS 3.
Conclusion
Thus, Wear OS has a wide range of apps in the wearable industry. The Samsung Galaxy Watch 4 or Galaxy Watch 4 Classic is the ideal choice for most people, even if it can differ somewhat from the Wear OS experience one is used to. You still receive the most recent Wear OS features and apps from Google whether you choose a physical bezel over a digital one or whether you add LTE connectivity. No other Wear OS watch can compare to it when Samsung's unique Tizen twist is included, along with various health functions for an in-depth look at your body composition.
Read More: