On its own website in 2021, Intel introduced Intel Arc. A new brand of graphics technology that aims to compete with Nvidia and AMD. With the announcement of the very first Intel Arc mobile graphics cards in late March 2022, the firm upheld its pledge. Though desktop graphics cards are in development, Intel's first graphics cards will target laptops, bringing gaming capability to ultrabooks.
The problem is, what can we anticipate from the tech behemoth? Is the Intel Arc series a direct competitor to Nvidia's RTX 30 Series and AMD's Radeon RX 6000 Category?
What we will see here?
Release date of Intel Arc Mobile graphic card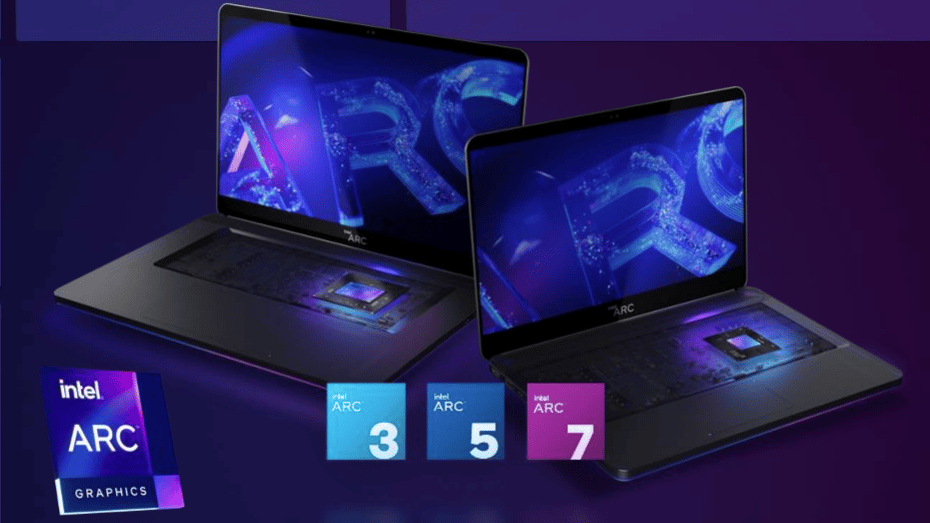 The first of several Intel Arc mobile graphics cards, codename Alchemist, was initially scheduled for availability around Q1 2022, which runs from January to March 2022.
However, Intel removed all references to a Q1 2022 launch from its Intel Arc page on its website just shortly after the CES 2022 announcement. Implying that the release could slip later in the year.
Intel then introduced Intel Arc at an event on March 30th, focusing on the Arc A-series mobile GPUs, particularly the inexpensive Arc 3 series.
Laptops with the latest A350M and A370M graphics cards will indeed be available for pre-order currently, with much more capable Arc 5 and Arc 7 mobile graphics cards due out in "early summer," according to Intel.
Price
Laptops featuring the Intel Arc 3 series processor will start at $899 in the United States. The Arc 5 & Arc 7 series processors are likely to cost more later this year.
Features and specifications of A-series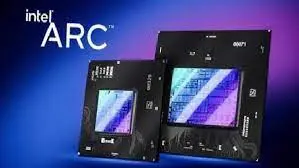 While Intel's Arc GPU series will eventually cover both desktop and laptop applications. The Intel Arc A350M and A370M GPUs that are now available are cheap. These are designed for extremely thin laptops instead of decent gaming laptops.
The Arc branding matches the company's famous i3, i5, and i7 CPU branding, making it easy for users to judge performance without having to delve through specs.
The chipset is based on Intel's Xe HPG graphics architecture. This includes Intel's XE cores, XE Media Engine, XE Display Engine, and XE Graphics Pipeline as well as support for DirectX 12 Ultimate, ray-tracing, and XE Super Sampling.
Each XE core has 16 256-bit Vectors Engine, 16 1,024-bit Matrix Engines, and 192KB memory unit. With hardware decoding up to 8K 10-bit HDR plus hardware acceleration. The XE Media Engine is especially for aiding video playing. The XE Panel Engine, on the other hand, is capable of driving up to eight 8K panels at 60Hz, four 4K displays at 120Hz or even a single 1440p display at 360Hz.
The A350M and A370M both are specially to play 1080p games at 60 to 90 frames per second. The entry-level A350M consumes between 25 and 35 watts to run its 6 XE cores, 6 ray-tracing units, 1,150MHz graphics clock, and 4GB of VRAM. Thanks to an additional Eight XE cores, Eight ray tracing units, 1,1550MHz graphics clock, and the same 4GB of VRAM. The more powerful A370M draws 35-50 watts.
Some Breakdowns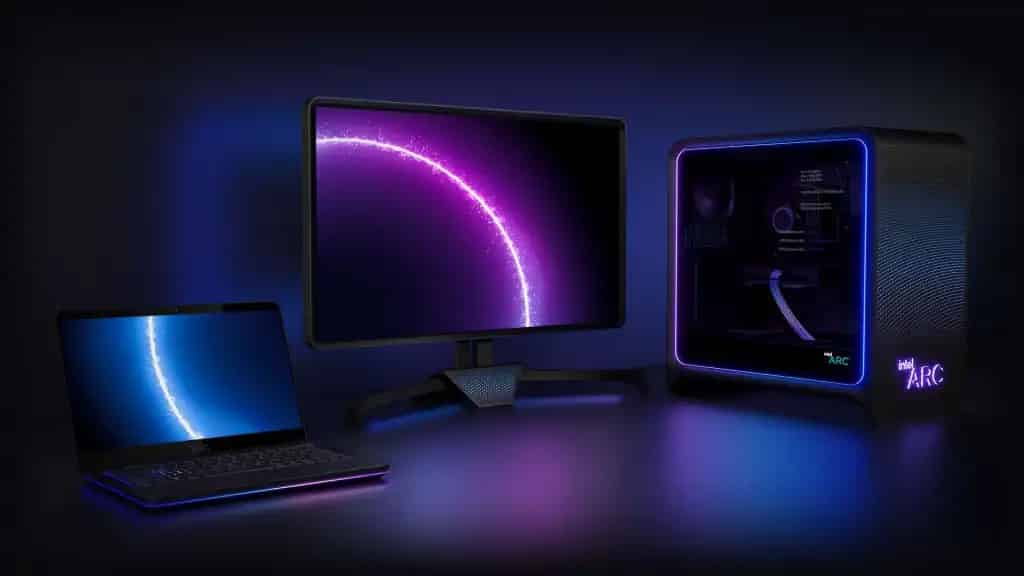 The Arc 5 as well as Arc 7 graphics cards. As you can see, will drive performance even farther, but they won't be available until this summer.
Intel also introduced Intel Arc Control, a software package comparable to Nvidia's GeForce Experience or AMD's Radeon Software, with the hardware. Arc Control, like its competitors, allows Arc users to track performance, download drivers and other upgrades, record game highlights, and even link to live streaming programs like Xsplit to make game streaming easier.
Performance: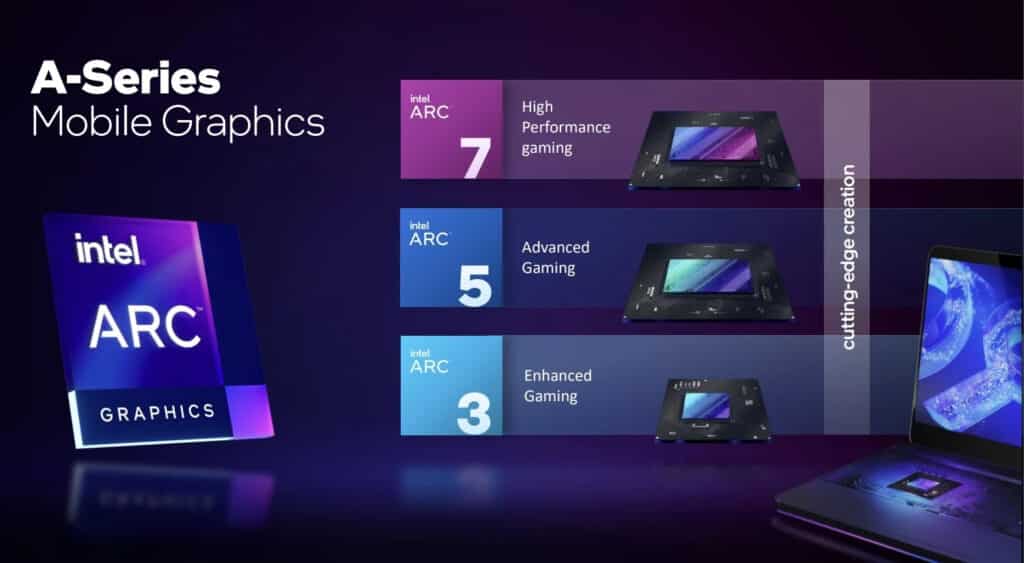 All of this is a prologue for many to the most important topic surrounding Arc graphics: gaming performance figures. For the time being, Intel would still not reveal much about Arc 5 and 7, so the data only show Arc 3 performance. It's a start, and it's especially important because these will be the first to reach consumers. Note that these recommendations are based on an A370M with just an Intel Core i7-12700H versus an Iris Xe machine.
Two crucial observations: there looks to be a significant improvement above Iris Xe, and Arc 3 appears to be capable of gaming at 60 frames per second. These observations are also subject to two caveats. Because the Iris Xe frame rates aren't identified, the exact jump is a little hazy. Also, they are primarily moderate tests for a small number of games.
The latter remarks are given to provide context, not to detract from the performance; it's only worth emphasizing that these results come with caveats. These are generally positive results, especially given that this is the first attempt at discrete graphics.
With these caveats in mind, Arc 3 accomplishes its goal of seamless, entry-level 1080p gaming. 60 frames per second on key titles from a PC with Intel graphics would seem inconceivable just a few years ago. But as Arc launches, the definition of "Intel graphics" will soon shift. If all of the claims hold true, Arc graphics appear to be a feasible alternative to Nvidia and AMD GPUs. Especially at entry and standard prices.
Conclusion:
Intel's latest mobile graphics cards are set to provide some good respite to the overheating, understrength GPU market, with compatibility for equipment raytracing, DirectX 12 Ultimate, and its new XeSS upscaling technology.
We won't know for sure how these new Arc GPUs' capabilities and core counts compare to rival laptop GPUs like Nvidia and AMD till we test several Arc-powered laptops. Intel appears to be bringing some real competition to the GPU market this year, based on what we know so far. We can't wait for the first Arc desktop GPUs to arrive later in 2022.
Read More: