For years, gamers have wished for a gaming computer like the Asus ROG Zephyrus G14. It packs a lot of power into its small 14-inch chassis, thanks to the newest AMD Ryzen 9-4900HS CPU and Nvidia GeForce RTX 2060 Max-Q GPU. It also comes at a fair price, beginning at $1,049. It's not just one of the greatest gaming laptops on the market; it's also one of the best laptops in general.
The Zephyrus G14 has a reputation for being nearly too good to be true.  More than 11 hours of battery life, incredible gaming and VR performance, thermal cooling that never gets hot to the touch, and a design that will please gamers while still looking professional. All of this, plus some unique customization options.
But this isn't a dream. This is an outstanding gaming laptop, that's portable enough to go everywhere and powerful enough to play anything. It also has some of the longest battery life of any laptop on the market, without sacrificing design or functionality, making it one of the finest Windows laptops available. Let us see in detail.
Price and Configurations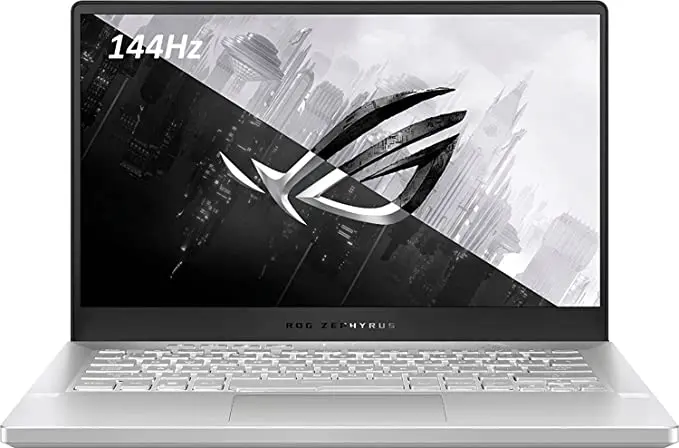 The Asus ROG Zephyrus G14 is a 14-inch gaming laptop with lots of power at a lower price than you may expect from a gaming laptop. The Zephyrus G14, which starts at $1,049 and goes up to $1,999, packs a lot of punch into its small chassis. However, Best Buy is currently offering a discount on the G14, bringing the price down to $849 for the base model configuration.
It's a powerhouse with an AMD Ryzen 9-4900HS processor, 16GB of RAM, and an Nvidia GeForce RTX 2060 Max-Q Graphics with 6GB of VRAM that can handle most gaming needs. It's also suited for both gaming and productivity, with a 1TB SSD and a 1080p 120Hz display.
The Zephyrus G14's basic model costs $1,049 and comes with a Ryzen 9-4900HS CPU and Nvidia GTX 1650 GPU. You'll still get a competent gaming computer with half the RAM and storage space, but without the capability afforded by stronger setups.
The $1,999 configuration appears at the top of the menu. It contains the same Ryzen 9-4900HS CPU, RTX 2060 Max-Q GPU, and RAM. However, it sports a 1440p, 60Hz display panel. It also has some intriguing features, such as the AniMe Matrix display, which is a small LED RGB array on the lid.
Design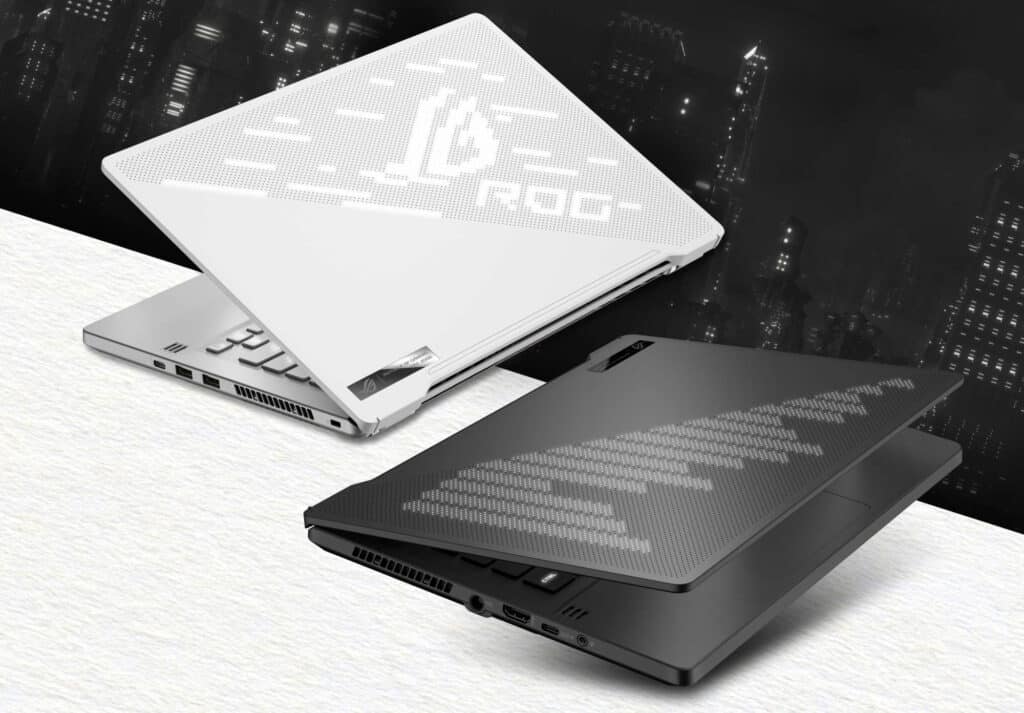 The Zephyrus G14 is a tiny marvel in terms of design. It is very thin and light in comparison to other gaming laptops, putting more gaming power into its 14-inch frame than any similar Ultrabook from the previous few years.
The tiny Zephyrus G14 measures 12.8 x 8.7 x 0.7 inches and weighs only 3.5 lbs, making it the smallest and lightest gaming laptop in the industry. The computer's slim body is made of rigid magnesium and aluminum, with rigid magnesium and aluminum utilized for the chassis, deck, and lid.
However, a handful of functions have been removed from the compact design in order to reduce weight and size. The lack of a camera is very noticeable. While the display's thin bezels don't allow many areas for a camera above it, there's no webcam underneath it or on the laptop deck. You'll need a different camera if you wish to video chat or live stream yourself playing on Twitch.
There are many ventilation grilles along the outer edge of the chassis, which are an essential aspect of any high-performance laptop with heat-generating components within. The grilles have an angular aspect and a triangle three-dimensional form, and the design features a fashionable flourish along the back hinge edge.
The laptop's back edge is also distinctive in that it features a drop hinged lid that lifts the laptop's back end significantly when opened. This positions the keyboard at a more ergonomic angle and lifts the display slightly for better viewing.
Back Lid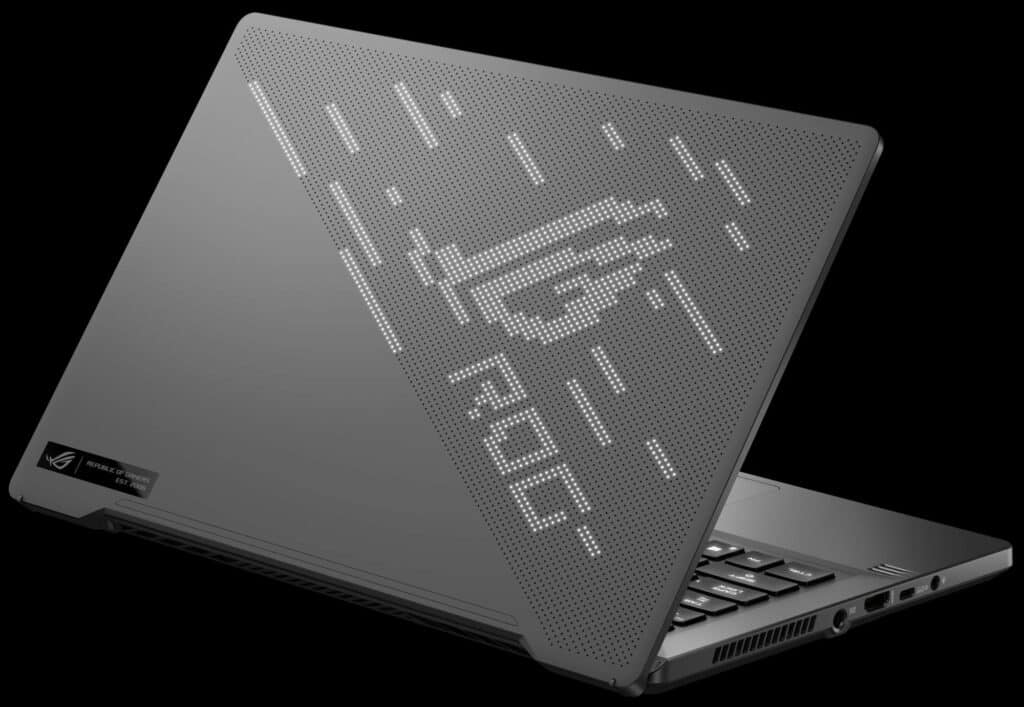 The attractive design also adds an unexpected twist to a section of the laptop that is typically overlooked: the lid. The lid's smooth, flat surface looks to be adorned with a design of dots that spans half of the lid's surface. These dots are actually small holes, as closer scrutiny reveals.
The result is a very distinctive look that is surprisingly subdued for a gaming laptop. But never fear, RGB fanatics: Asus still has blinkenlights for you. Asus also offers the Zephyrus G14 with an array of micro LED lights – called the AniMe Matrix display – that let each pinprick hole glow with RGB goodness. You can then turn those dots into an animated marquee, which you can further customize with text and graphics.
Ports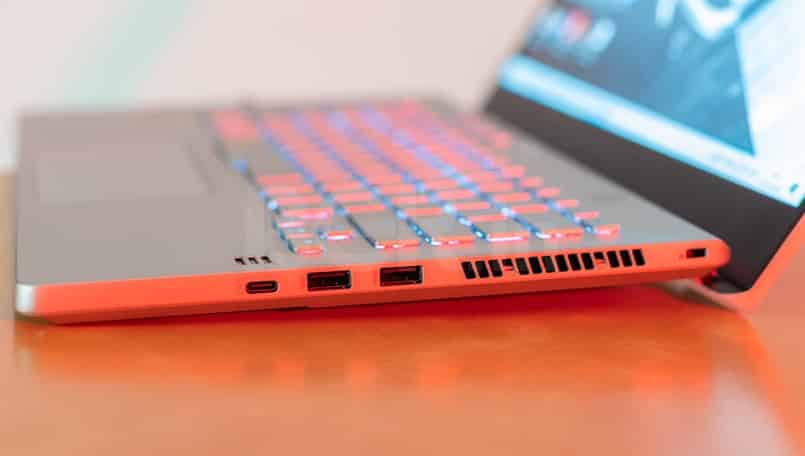 A variety of useful ports may be found on the laptop's sides. Two USB 3.0 ports and a USB Type-C port are on the right. If you're concerned about someone walking away with your soon-to-be portable gaming machine, a Kensington lock slot allows you to physically protect it.
The power connector, an HDMI 2.0b output, and another USB-C port on the left provide charging for the laptop as well as output to a display through DisplayPort. Headphones and microphones are both supported via a combo audio jack.
The Zephyrus G14 also has Wi-Fi 6 (Gig+) and Bluetooth 5.0 for wireless communication. As a consequence, even without an Ethernet cable, there is plenty of bandwidth for gaming, as well as quick communication for wireless devices like mice and speakers.
Display of

Asus ROG Zephyrus G14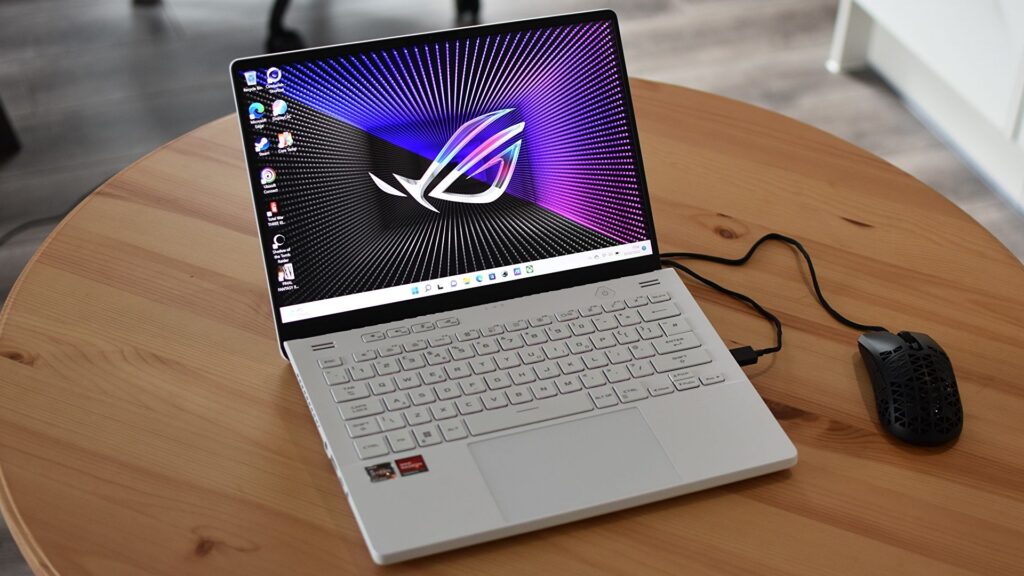 A 14-inch 1080p 120Hz display is included with the Asus ROG Zephyrus G14. Users normally prefer greater refresh rates over minor resolution advances, hence Asus only provides its 1440p WQHD display with a lower 60Hz refresh rate.
Colour and brightness were both acceptable on the panel. The panel generated 117% of the sRGB color spectrum, somewhat better than the Dell G7 15 (114%) and the Asus ROG Strix Scar III (110%), and significantly better than the Razer Blade 15. (105%).
It has a brightness of 323 nits, which beats out the Dell G7 15 (303 nits) and makes the Asus ROG Strix Scar III (275 nits) and Razer Blade 15 (275 nits) appear a little dull.
AMD FreeSync ensures a smooth and judder-free gaming experience. You might be puzzled by FreeSync's compatibility with the G14's Nvidia GPU, but recent Nvidia upgrades have enabled the two technologies to function along, and the result is buttery smooth.
Audio Quality of

Asus ROG Zephyrus G14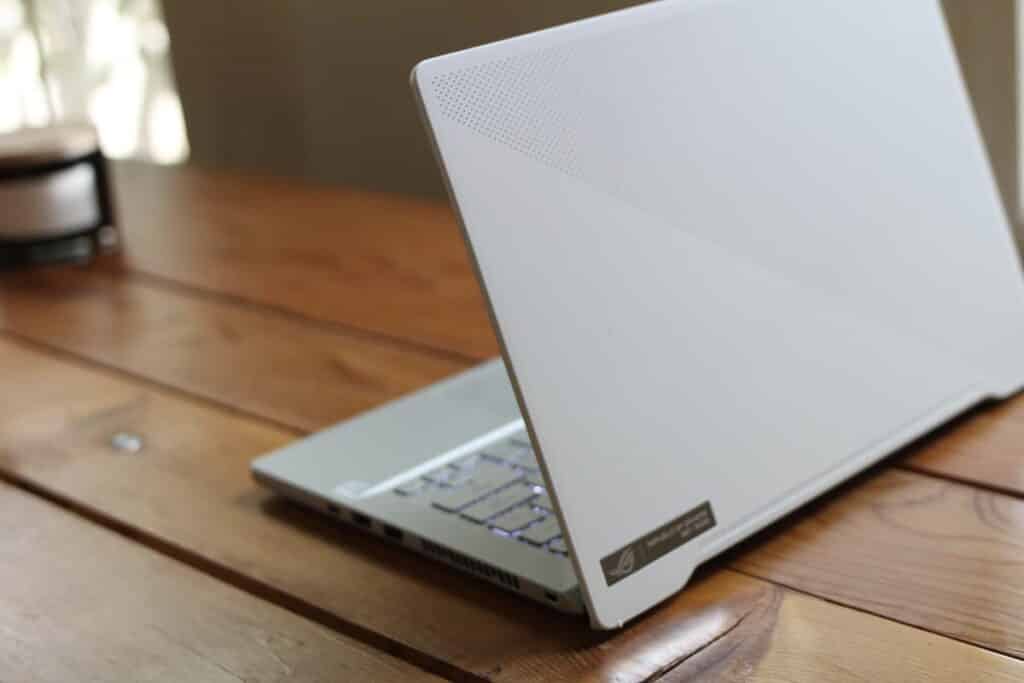 The Asus ROG Zephyrus G14 boasts excellent sound and remarkable loudness for such a little laptop, thanks to a pair of 2.5-watt speakers and another pair of 0.7-watt tweeters.
Whether it was the smash and pop of the rhythms or the massively distorted guitar and vocals, It's pretty impressive the depth of the sound is. Users can hear the crushing guitars and a good amount of bass. However, the vocals are clear and never get down in the mix.
Dolby's Atmos technology processes audio, which powers all of the sounds. The Dolby Atmos software allows you to choose from numerous preset audio settings, including Dynamic, Game, Movie, Music, and Voice, which suits gaming, movies, and voice-centric material. You may also use the graphical EQ settings to build custom presets to fine-tune the audio to your preferences.
Gaming Performance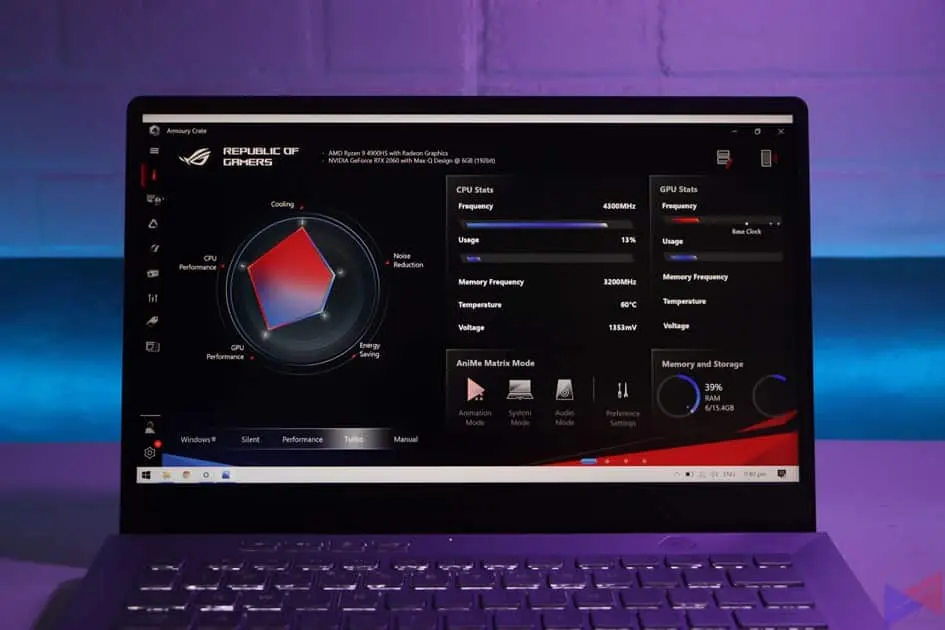 The Asus ROG Zephyrus G14 is a gaming beast that packs significant strength into its 14-inch frame, thanks to an Nvidia GeForce RTX 2060 Max-Q GPU with 6GB of VRAM.
There's some fan noise as the thermal management kicks in while playing games like Batman: Arkham Origins and Doom Eternal, but it's quiet than many other gaming laptops, and not much louder than numerous ordinary, non-gaming laptops I've used.
The display also makes use of Nvidia's new AMD FreeSync compatibility, which allows you to play without tears with an Nvidia card and AMD-compatible screens. That means judder-free gameplay on this laptop, whether I'm brawling with gangsters in Gotham or chainsawing ghastly villains in Doom Eternal.
At 1080p resolution and demanding settings, the Asus ROG Zephyrus G14 delivers decent frame rates in a wide selection of games. It's a tribute to how often power the Nvidia GeForce RTX 2060 Max-Q GPU and 6GB of VRAM can pack into such a small package without overheating or becoming warm to the touch.
But in Grand Theft Auto V, the Zephyrus G14 blasted away the competition with 115 frames per second, virtually double the competition's mid-60s frame rates, such as the Dell G7 15 or the Asus ROG Strix Scar III and Razer Blade 15.
Performance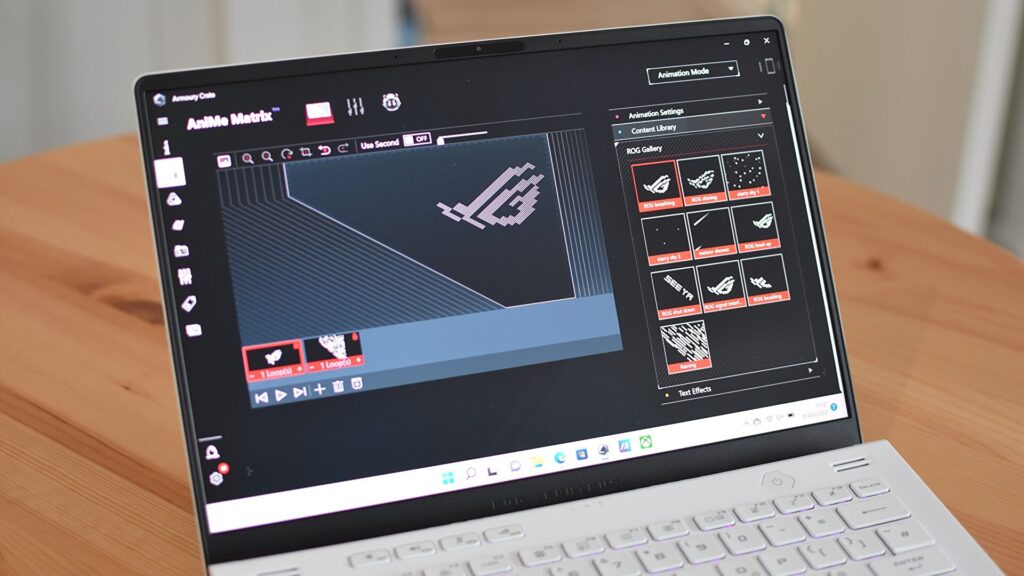 However, life isn't all gaming and virtual reality, and the Asus ROG Zephyrus G14's AMD Ryzen 9 4900HS engine and 16GB of RAM make it a capable work and media-editing computer as well. Its able to run hundreds of Google Chrome tabs at once without experiencing any lag, and most non-gaming users never even turned on the fans to keep things cool.
Battery life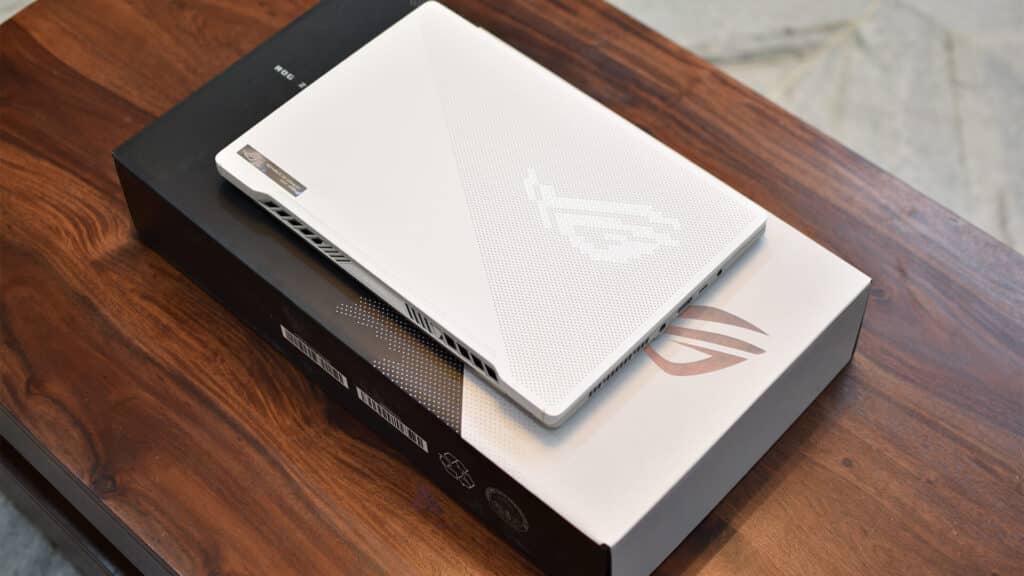 We didn't anticipate the battery life to be very outstanding, given the Asus ROG Zephyrus G14′s gaming ability and sheer power for daily productivity. After all, gaming laptops usually contain short battery life, which is sometimes insufficient to go through a full day of office or school.
The Zephyrus G14, on the other hand, has an incredible 11 hours and 32 screens on time. That's better than the Dell G7 15 (3:12), Scar III, or even the Razer Blade 15, which has a long lifespan (5:48). The Zephyrus G14 significantly increases that time, providing hours and hours of battery life without the need to a plugin. That's sufficient enough that you can go out for the day without even needing to pack the charger.
Heat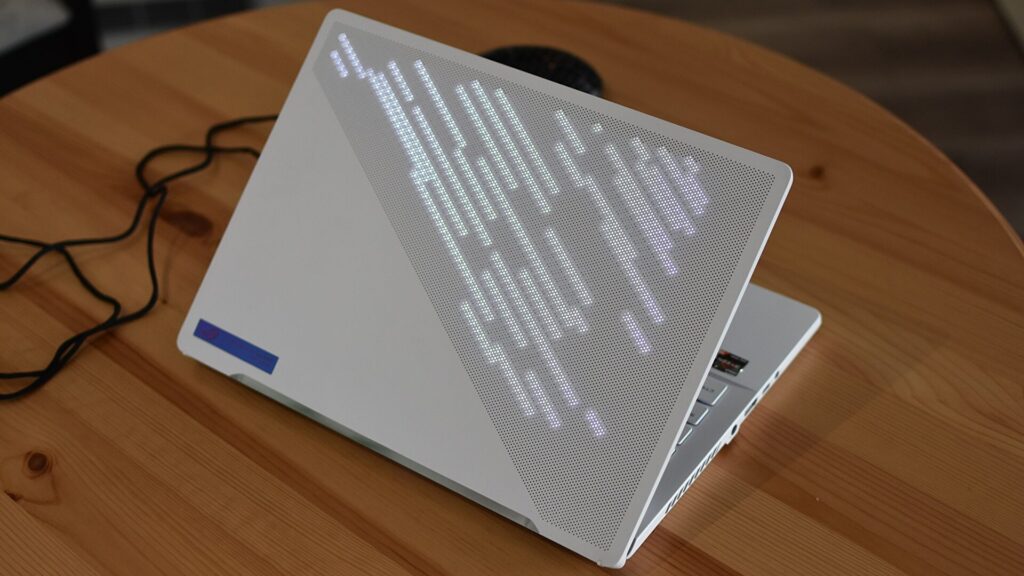 Despite the inclusion of substantial heat-generating components within a small metal chassis, the Zephyrus G14 remained cool.
The laptop becomes obviously hot under a heavier load for extended periods of time, such as gaming for a long time, but the Zephyrus G14 doesn't appear to get the uncomfortably hot-to-the-touch hotspots that other gaming systems do.
Conclusion
The Asus ROG Zephyrus G14 isn't just a terrific gaming laptop; it's also the world's smallest gaming laptop and has the longest-lasting battery of any gaming machine ever.  The display is incredibly stable, the audio is rich and powerful, and the G14's AMD Ryzen 9-4900HS processor and Nvidia GeForce RTX 2060 Max-Q GPU deliver some of the greatest performance you'll find outside of a gaming desktop. The fact that you can have all of this for a reasonable price is also impressive.
Read More: