Amazon's Luna game streaming platform was available only last year by invitation. However, it is now completely available as a subscription (or series of subscriptions) that any Amazon user can access. It uses the same bandwidth as any other game streaming service but costs $49.99. The Luna Controller gamepad uses a different Wi-Fi connection to minimize input lag further by transmitting inputs directly to Amazon's servers rather than through the device you're playing on. It's technically optional, but with better performance and the ability to seamlessly transition between Luna-compatible devices, it's a must-have to get the most out of Luna.
When Amazon's internet shop opened in 1994, it was at the vanguard of digital commerce. With few rivals in the market, Amazon was able to carve out a place as the leading online bookshop. Fast forward many decades and the same corporation is experimenting with game streaming through Amazon Luna. But, unlike in 1994, Amazon today has many competitors, including Google, Microsoft, and even Nvidia. Is Amazon Luna capable of becoming the next big digital disruptor?
Channels And Pricing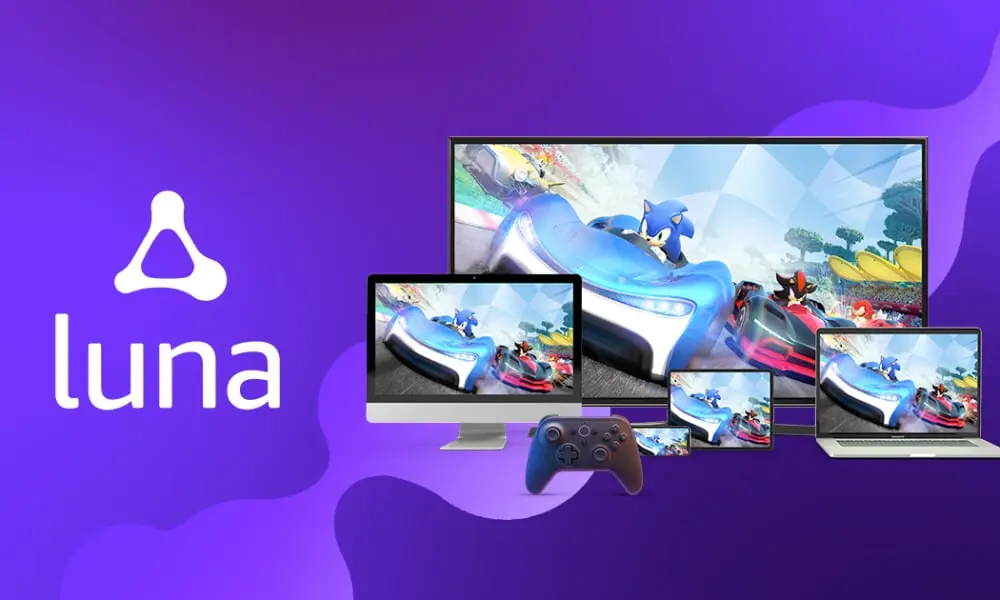 Luna is organized in numerous channels like Amazon's video streaming channels. It only had two channels during early access: the $5.99-per-month Luna+ channel and the $14.99-per-month Ubisoft+ channel. The bad news is that those networks have increased in price to $9.99 & $17.99 per month. There's excellent news that there are now 3 additional channels, and Amazon Prime members may access several games for free each month.
Primary Channel
Resident Evil 7: Biohazard, Under Night: In-Birth, Control, Devil May Cry 5, and Yakuza: Like a Dragon are among the titles on Luna+, which is the "primary" channel. It's not a spectacular or consistent catalog, and it pales compared to Xbox Game Pass, which offers many more options, including day-one first-party titles, but there are some proper bangers.
Family Channel
Over Amazon Luna, the Family channel is a $5.99 monthly membership that provides solely family-friendly games. The list includes a few dozen games, largely indies, with a few standouts; Snake Pass, Wandersong, and Spongebob Squarepants: The Battle For Bikini Bottom Rehydrated are among the finest choices.
Retro Channel
The $4.99 monthly fee The Retro channel is dedicated to precisely what it sounds like retro games. There will be no retro Nintendo or Sony games. There are, however, many true classics and freshly released remastered and retro-inspired titles. The fully equipped Capcom Arcade Stadium, Another World: 20th Anniversary Edition, Garou: Mark of the Wolves, Dragon's Lair,  and Space Ace are all present. ShadowMan Remastered, Terminal Cut editions of Bloodrayne along Bloodrayne 2, and the not-quite-retro-but-retro-like Panzer Paladin & Steel Assault are also available. It doesn't have the massive catalog of Antstream Arcade; what counts is whether either site contains games you like to play.
What if one has Amazon Prime Subscription?
Finally, if you have Amazon Prime, you can play some games without subscribing to a channel. Amnesia: Rebirth, Mortal Shell, The King of Fighters '98: Final Edition, and Tracks: Toybox Edition is now available on the Prime Gaming list, which rotates monthly. It's not quite the wealth of stuff that Amazon Prime Video provides, but it's something.
How does Amazon Luna actually work?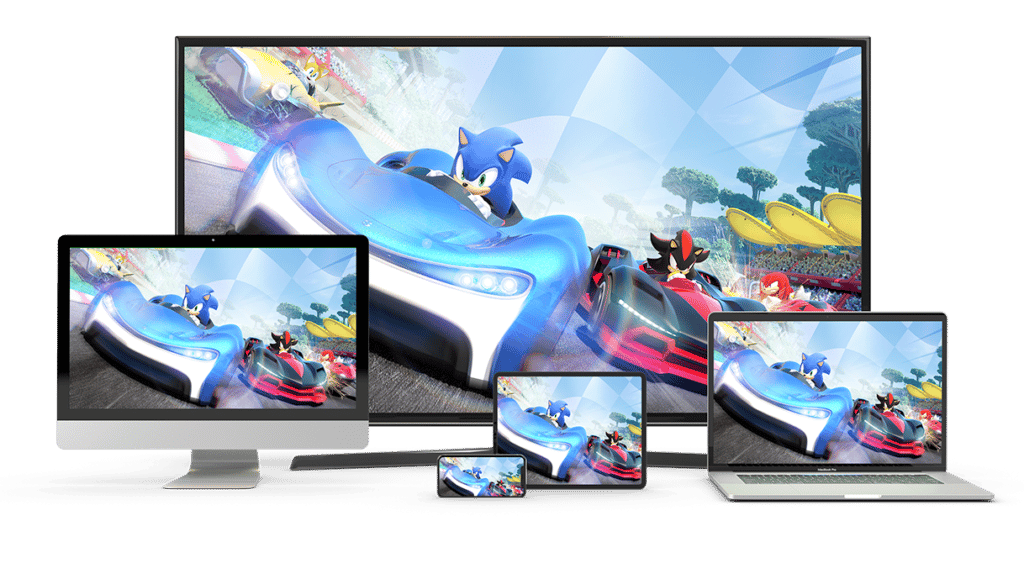 Amazon Luna users can stream games from a distant server, similar to how they may watch movies or TV shows on Netflix. You don't need to install any games on your console or computer. Instead, the distant server conducts the hard lifting and transmits the data to your device's app or browser.
Amazon processes using Intel Cascade Lake CPUs and Nvidia T4 GPUs on Windows servers. Windows compatibility, in theory, should allow developers to migrate their existing Windows games to Amazon's platform swiftly. While there are several AAA titles and favorite indies, the lack of channels & smaller libraries may indicate that "simple to port" isn't a selling point for developers.
Amazon Luna, like Stadia, does not require any special gear to play, but hardware is available. Luna specifically supports any Bluetooth-enabled controller, including the latest Xbox controller & PlayStation DualSense. Amazon sells a Luna controller designed exclusively for the platform for $69.99.
Requirements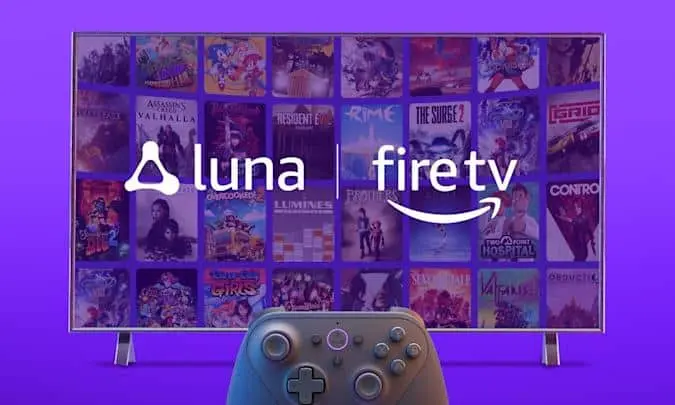 Even though you don't need a console or a specialized gaming PC, you need a compatible device, including a Windows or Mac PC, Android handsets, iPhones, iPads, and Fire TV hardware. You most likely already own at least one gadget that Luna supports.
The catch is that you must also have an internet connection worthy of a consistent 10 Mbps or more significant. That may not seem like much, especially if you're used to downloading games on consoles or PCs. However, you'd be shocked how quickly a connection may deteriorate as you add more and more devices to your network. We recommend keeping other bandwidth-intensive activities to a minimum when using Luna.
Controller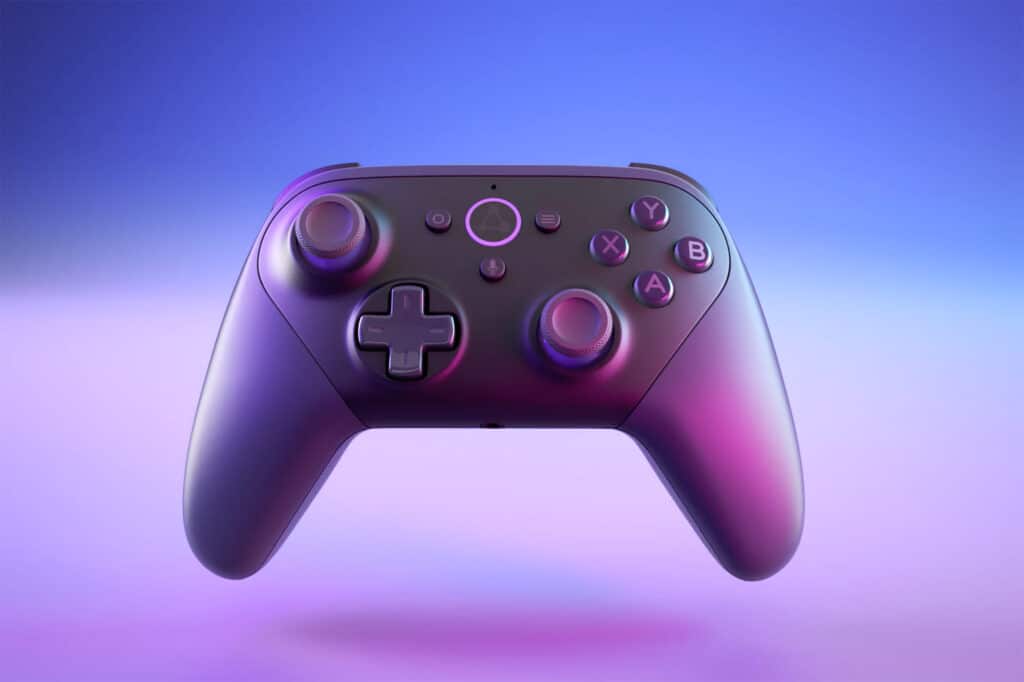 The Luna Controller is great, resembling the Nintendo Switch Pro Controller in appearance and feel. It's a well-made black gamepad with two analog sticks offset in the Xbox manner with A/B/X/Y face buttons placed similarly to the Xbox. The sticks, triggers, and face buttons all have a firm, well-made feel, albeit the plus-shaped directional pad is a little squishy rather than clicky. The build quality is pretty close to that of the Xbox Wireless Controller.
Menu buttons are arranged around a large Luna button, illuminating when the gamepad is in use. A pinhole microphone is above the Luna button, and a microphone button is below it. Like an Xbox Wireless Controller, a headphone jack is located on the bottom side of the controller. The gamepad takes two AA batteries and has a USB-C interface for cable connectivity and battery charging.
Connecting Amazon Luna Controller
The Luna Controller communicates with Amazon directly through its Wi-Fi connection, which according to Amazon, lowers latency by 17 to 30 milliseconds. The free Luna Controller app is required for setup, which leads you through connecting the controller to your Wi-Fi connection. You may also use the gamepad as a conventional Bluetooth controller if you choose. To play Amazon Luna games without the decreased latency, link a suitable Bluetooth controller, such as the DualShock 4 or Xbox Wireless Controller, with your selected device.
After you've set it up and logged in, you can use the joystick to play games on Amazon Luna from any supported device. Because the gamepad connects to the internet separately, you can play on anything from an internet browser to an Amazon Fire TV without having to juggle controller connections; Luna identifies that your gamepad is linked to the internet & immediately sets it to control whatever gadget is streaming a game on Luna through your account.
Performance & Gaming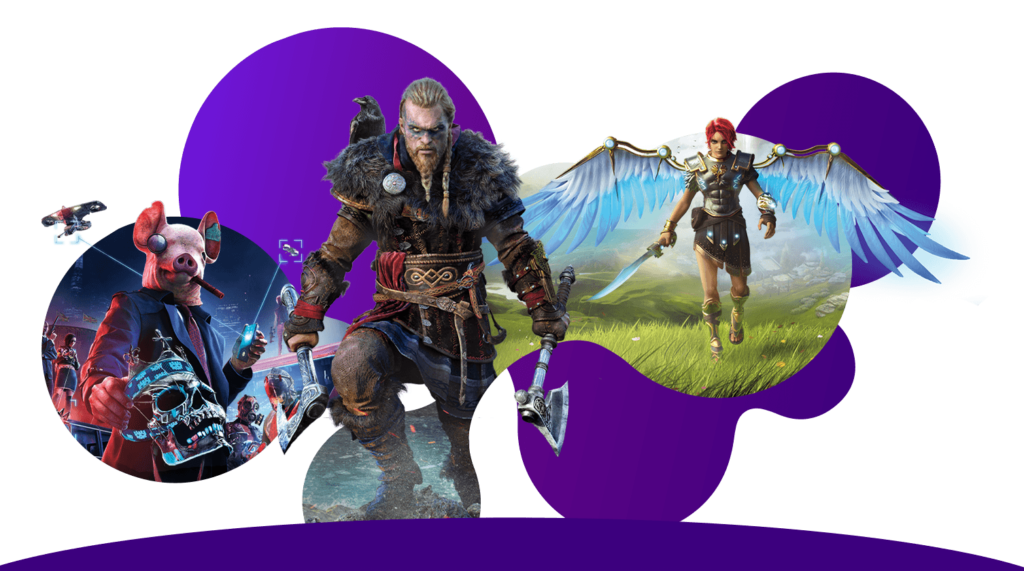 Let's look at one of Amazon Luna's best features: Luna Couch. You can play various co-op games with pals using Luna Couch, even if they don't have a Luna subscription. You begin a game, then select Luna Couch from the sidebar to receive a one-time ticket. Then you may SMS the code to your pals, who can join in.
It's a fantastic feature now supported by 88 titles, including Lost Judgment, Killer Queen Black, and Jackbox 1 through 8. If Luna has one distinguishing characteristic, this may be it. In practice, assembling a group of pals with a web connection sufficient for streaming games is difficult.
As with other streaming services, your experience is nearly wholly dependent on the quality & speed of your internet connection. Amazon Luna requires at least 10 Mbps down to work. However, in practice, you'll want much more stability and speed. Although running at a very high-speed connection also, you can detect some flakiness. On the PC, this flakiness reveals itself as a reduction in visual fidelity & audio corruption. However, it had little influence on gameplay.
But, no matter how awful the streaming gets, you won't feel suffering latency from the controller – at least while connected via Cloud Direct. Even as the images began to slow, it felt like inputs were being registered, making the whole experience seem better than services like Google Stadia.
Is Luna worth getting?
It's a good option if you enjoy Ubisoft's games, but $18 per month feels exorbitant compared to Xbox Game Pass Ultimate or the top-tier PlayStation Plus subscription. Over Amazon Luna, the Family channel is a $5.99 monthly membership that provides solely family-friendly games.
Conclusion
Amazon Luna is a good cloud gaming platform that suffers from a lack of exciting experiences. With tough competition from the now-restructured Stadia and Game Pass-powered Xbox Cloud Gaming, Luna doesn't offer anything to differentiate. It has specific apps for extremely particular audiences and situations but is not enough for most individuals to justify a monthly membership.
Streaming continues to improve, but each provider has its issues. It's a mild catalog with a befuddling array of a la carte "Channels" for Amazon. Even if you buy every channel, your library will be far less than what you'll find on a service like Xbox Cloud Gaming. What Luna lacks in diversity, it makes up for in unusual functionality – and the star of the show is Luna's Wi-Fi-enabled controller. If you already have Amazon Prime and want to try it out, the service is essentially free and certainly worth investigating.
Read More: